In the first half of December 2018, Ethereum was trading at $85, while Bitcoin was trading at $3,400. The crisis mostly affected miners that were forced offline due to low or nonexistent profits. Since then, exchange rates haven't changed much, unlike toughened
rig
owners and
ASIC
miners. It's about time we discussed profitable mining options in 2019.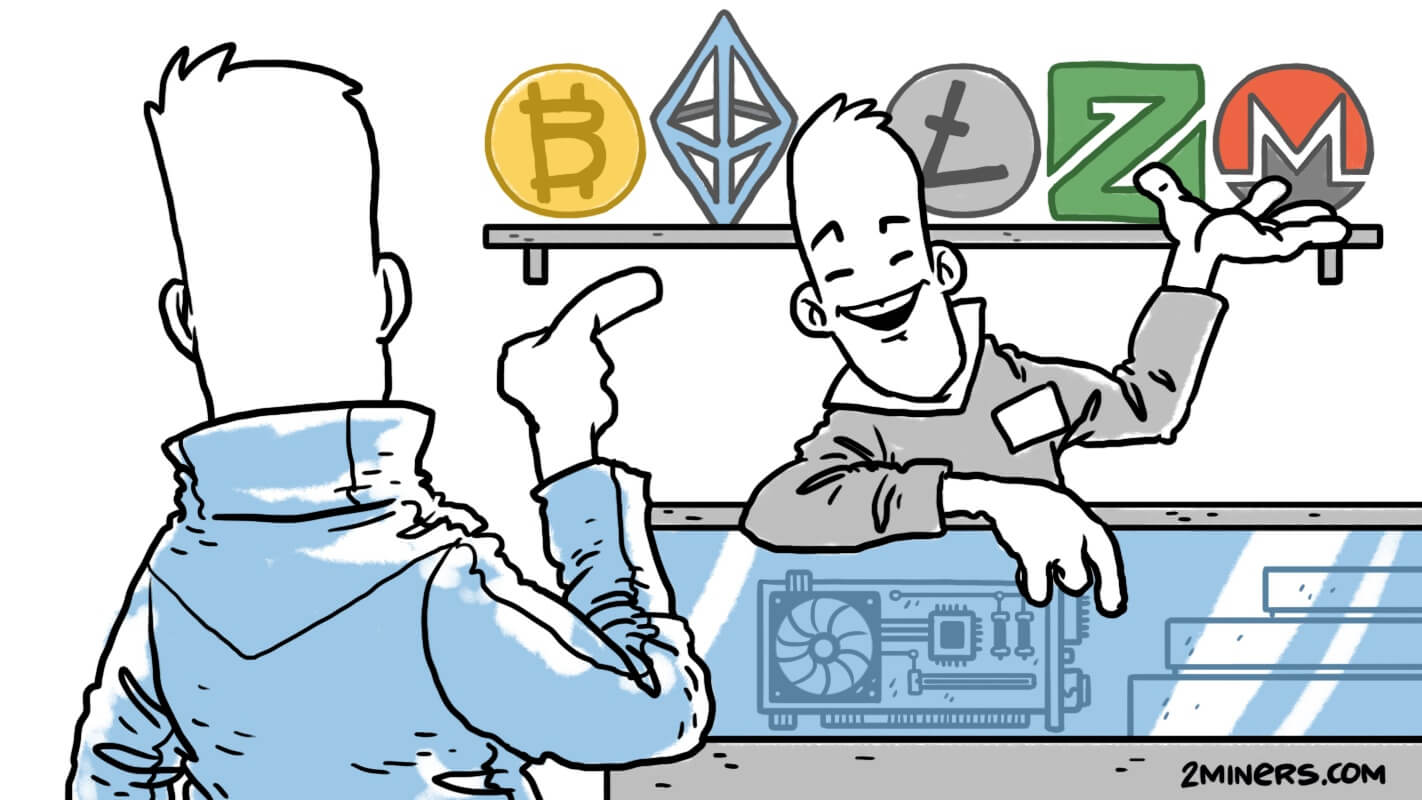 Cryptocurrencies in 2019
First of all, let's identify what currently characterizes mining. Today, fewer people want to invest in cryptocurrency mining than 6 months ago.
For example, the current Ethereum network hash rate is 190 TH/s, while the peak value that on August 9th, 2018 reached 295 TH/s. This means that one-third of the network users stopped mining.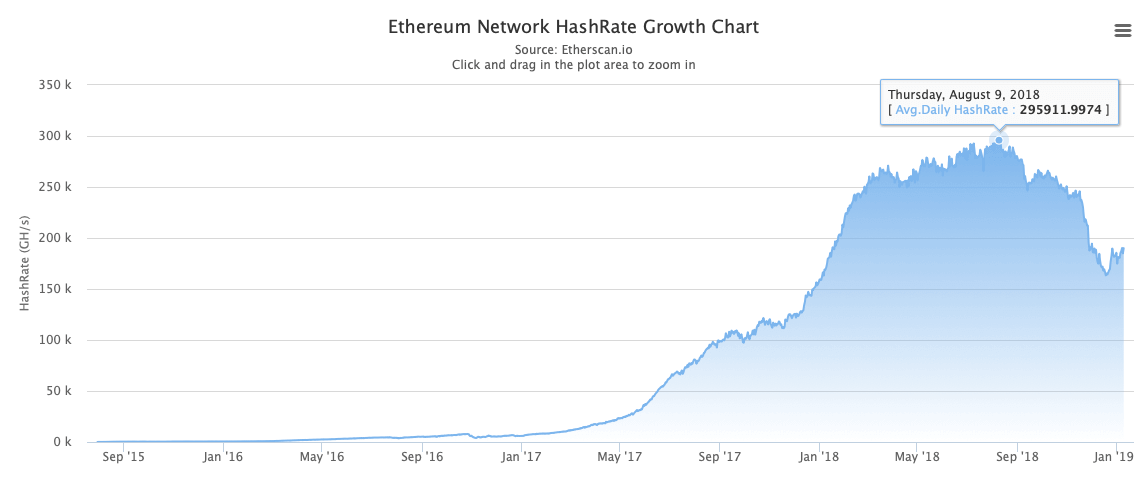 After the BCH hard fork in November the cryptocurrency market crashed and most coins reached a yearly low. This allows us to draw two conclusions:
People don't rush into mining for quick cash anymore. Everyone knows that now, it's impossible to pay off a rig in 3 months, so the segment has become more mature.
Lately, hash rate has been flat with intermittent plunges, and if this situation continues, hash rate is unlikely to grow. Even if miners try to time the market, they won't be successful unless the market returns to it's October values, at a minimum.
As a result, miners today don't need to fear increasing competition and increased mining difficulty, while cryptocurrency mining itself doesn't produce large profits. This is a great opportunity to mine for the future – forget about getting rich quick and analyze upcoming events and bet your money on one of these coins. Here is the list of our recommendations.
Ethereum (ETH)
Last year Ethereum ceded the second place to XRP and sank to obscenely low level. Nevertheless, the ETH hard fork was the highlight of January. However, it has been already postponed for 6 weeks. Constantinople will delay the "difficulty bomb" and decrease the block reward from 3 to 2 ETH. As a result, there will be less cryptocurrency in the market, which will increase its scarcity. And on the assumption that other factors remain stable, a decrease in supply coupled with stable demand usually leads to an increase in price pressure.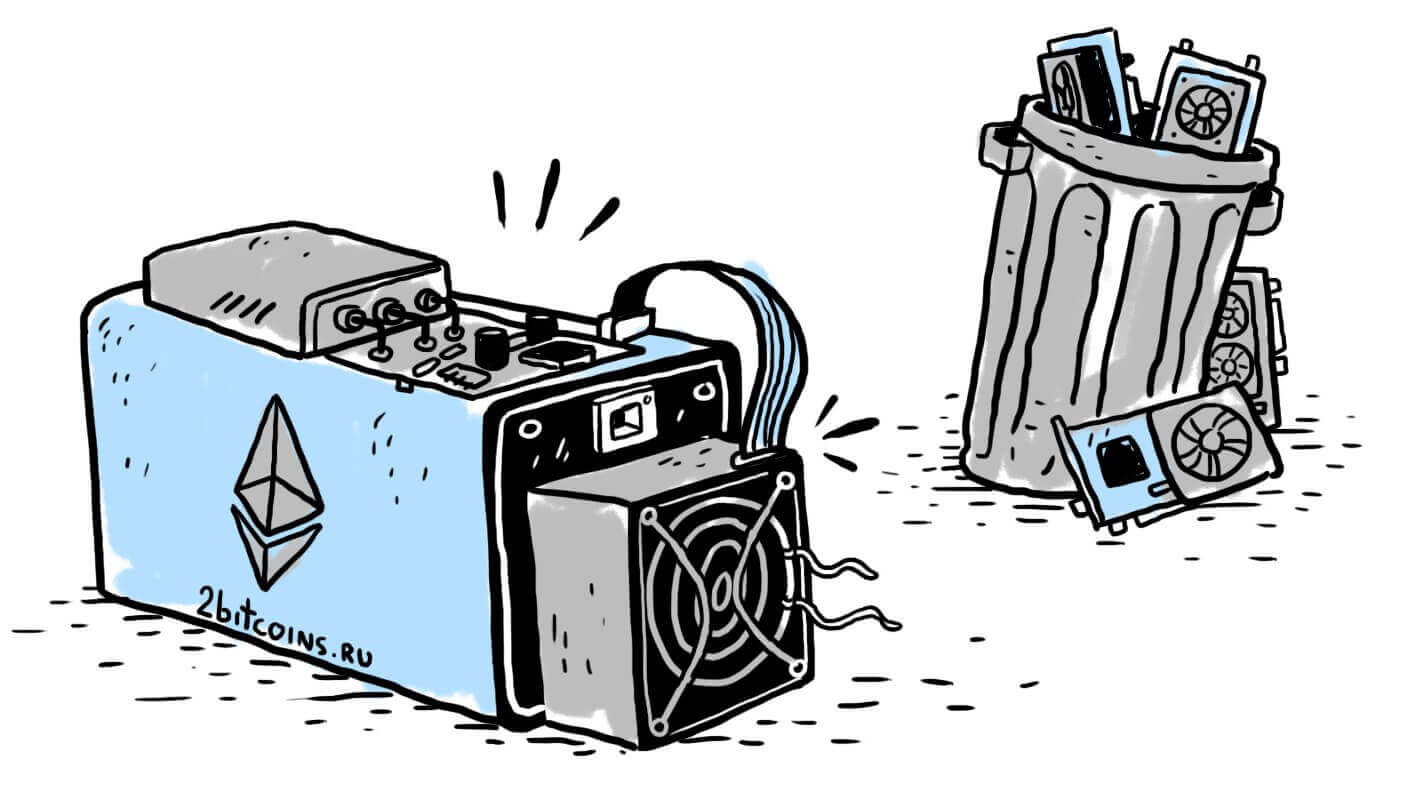 There are more convincing factors too. For example, Joseph Lubin dispelled rumors about ConsenSys having problems, and Commodity Futures Trading Commission has taken a serious interest in the project and its potential.
Considering that the news background is generally good, experts presume that the price might increase. JoeTechnologist founder Joe Raczynski predicts that the value of Ethereum may reach $1,200 by the end of 2019. The deVere group CEO Nigel Green predicts $2,500. In his opinion, it will be encouraged by an increase in demand for digital currencies, smart contracts popularity and cloud computing decentralization.
Zcoin (XZC)
What makes Zcoin stand out is its age. The coin has been around since September 2016, while the public testnet launch occurred on December 18, 2015. That's what distinguishes this project from a ton of shitcoins that emerged at the time of cryptocurrency hype in the second half of 2017.
Due to its age XZC is present on practically every major exchange, so you won't have issues trading the coin. To learn some interesting facts check our article about Zcoin minting and anonymity.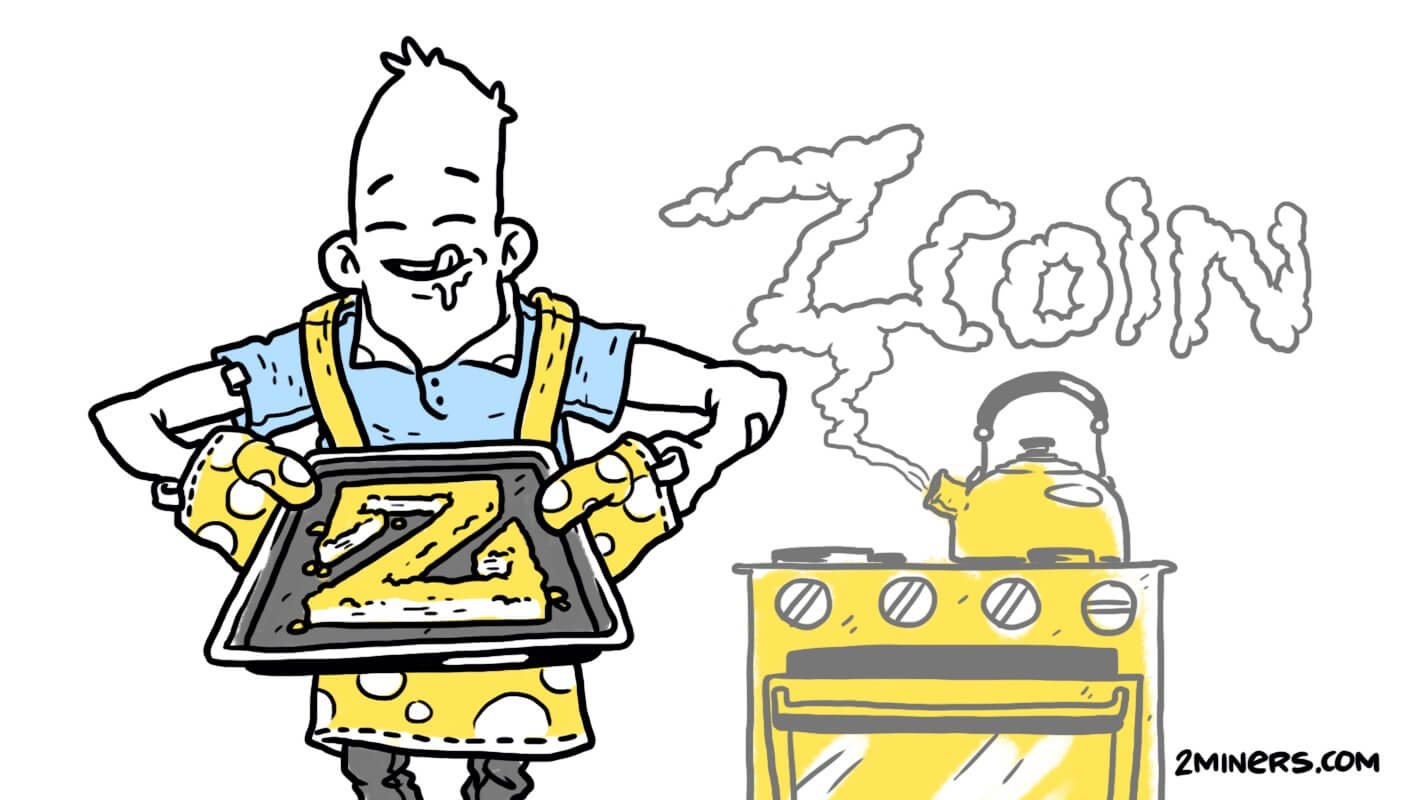 XZC sticks to its principles and doesn't copy others. The Zcoin hard fork took place on December 10 and developers switched to a little-known algorithm Merkle Tree Proof. They did it for additional protection against ASICs, fraud and potential centralization. Excellent move, don't you think?
Trading Beasts predicts that the minimum price of Zcoin will be $32 by December, 2019. We expect it to increase sixfold at the very least.
Monero (XMR)
Monero is an even more respectable project. It has been around since the spring of 2014. It is the most popular privacy coin with a strong focus on user privacy. Sender's and recipient's addresses are hidden on the blockchain, along with transaction sums so they are impossible to trace. Sadly, many criminals take advantage of this. For example, just recently criminals from Norway kidnapped a millionaire's wife and demanded ransom for her life expressly in XMR.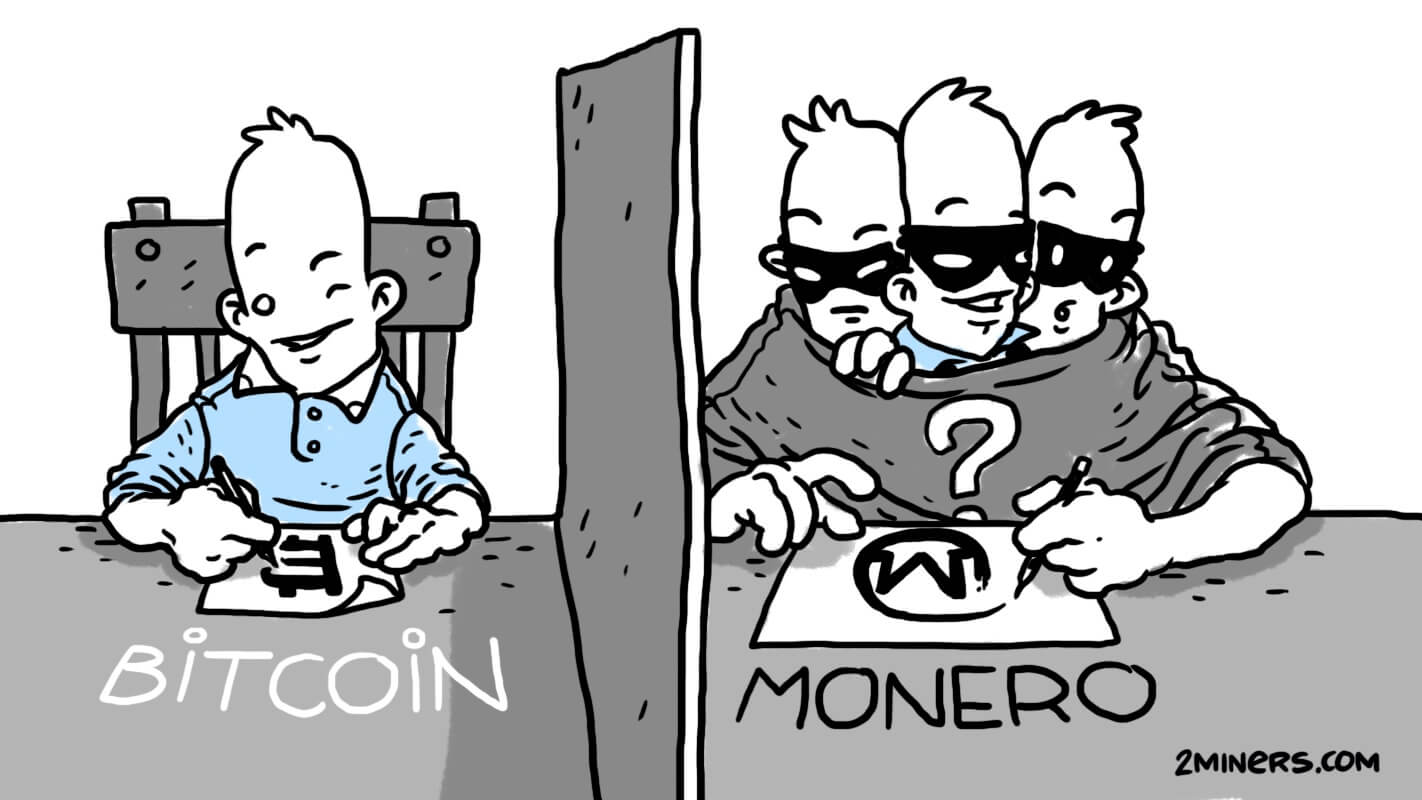 Developers speak openly against ASICs on their network. Decentralization is not just a buzzword to them.
Monero has become one of the best cryptocurrencies in 2018. ProfitConfidential predicts that XMR price will reach $350–400 by the end of the year. The forecast is based on current market trends.
Bitcoin Gold (BTG)
Bitcoin Gold developers earned miners approval after they excluded ASICs from the Equihash-based network. They were the first to do it. Sadly, a successful 51% attack and ensuing BTG delisting from Bittrex had a negative impact on its reputation. With that being said, Bitcoin Gold basically has the best marketing team in the crypto world.
Moreover, developers are constantly working to improve the project. The roadmap for 2019 is regularly updated, and the progress of every change is marked in 10% increments until it reaches 100%.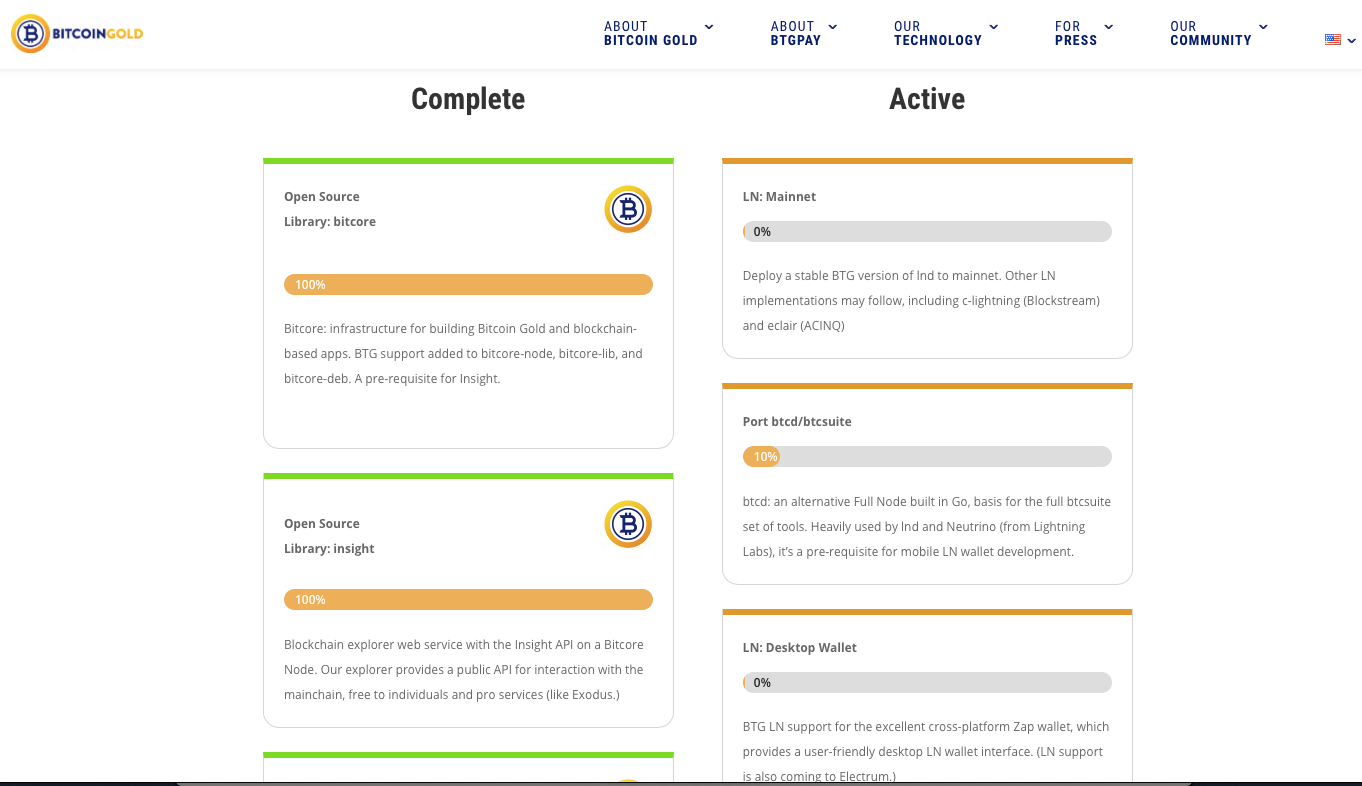 Make sure to read about Bitcoin Gold's goals for 2019 on the official website. They look very promising.
Conclusion
Mining profitability in 2019 falls short compared to the end of 2017. Keeping this in mind, rig owners might want to experiment or, on the contrary, stick to stable and reliable coins. More reputable cryptocurrencies with higher network hash rates and a greater number of miners certainly have less chance of being attacked.
Bonus: Avoid Mining These Cryptocurrencies
Beware of:
Ethereum Classic. The coin was historically a great mining option. Sadly, it was 51%-attacked and hackers managed to double-spend the cryptocurrency. The damages were estimated in the hundreds of thousands of dollars, so the future of the coin is not very bright.
Expanse. It seems that EXP developers withdrew from business. The current inactivity makes the future of the project rather dubious.
Hush. Same thing here. Even the network explorer is not working.
Musicoin. The last thing the developers did was decrease the block reward. Marketing is completely silent. There are also problems with major cryptocurrency exchanges.
We recommend mining coins on 2Miners. The pool offers stable servers all over the world, regular payouts and almost nine thousand users online.