Oh, this video will definitely help.
What is Bitcoin Gold?
Bitcoin Gold is the result of Bitcoin's hard fork that occurred in October 2017. Its primary purpose was decentralization as evidenced by the tagline on the homepage of the official website.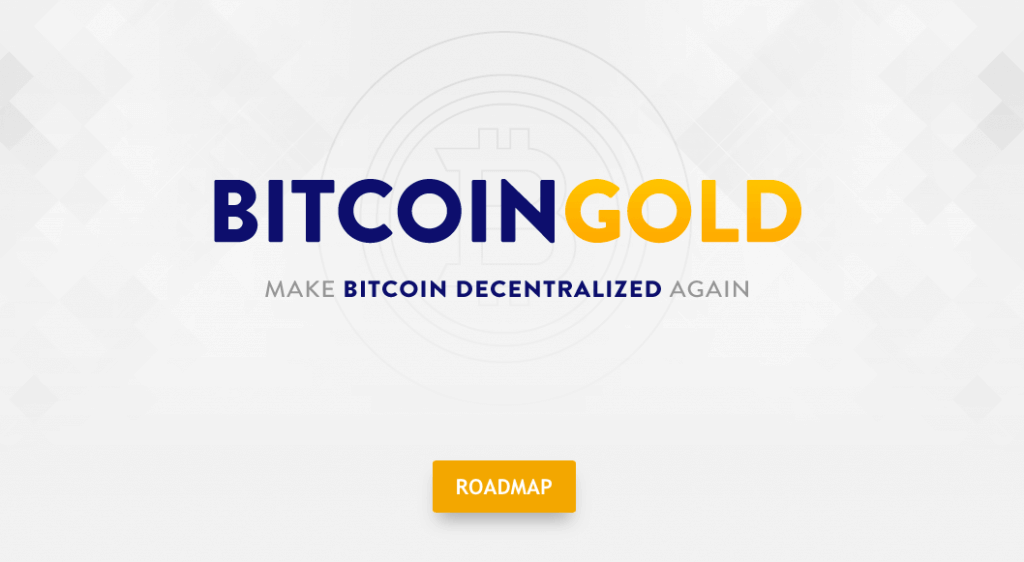 Make Bitcoin Decentralized Again — Bitcoin Gold is sort of like the Trump of the cryptocurrency world. The developers point out the advantages of the cryptocurrency right away. They talk about ASIC resistance, fair distribution of coins during hard fork, wallet protection, thanks to unique addresses, and the transparency of the system.

At the time of writing the article, 1 BTG cost $36.29. This value is an all-time low for the project. The highest rate was spotted at the time of the network launch and amounted to $479.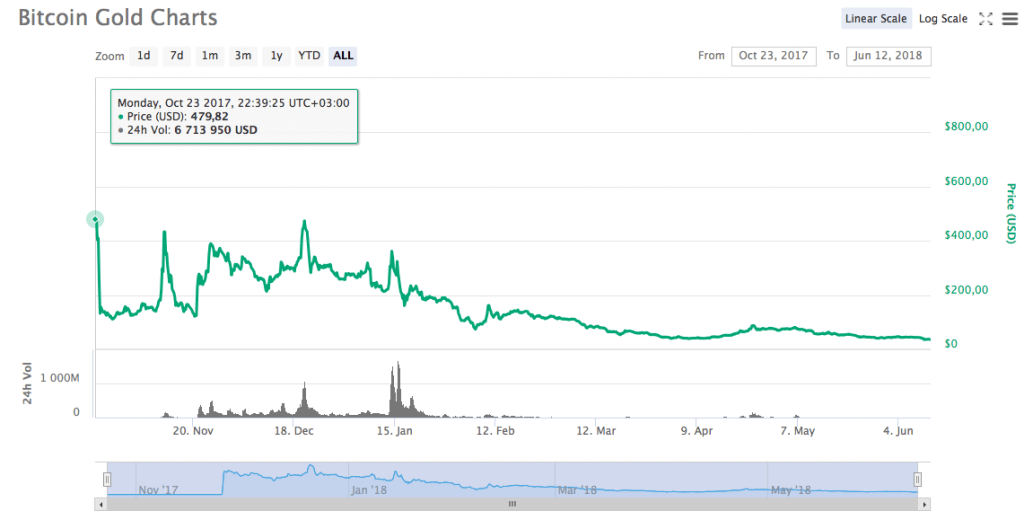 Bitcoin Gold market capitalization is 619 million dollars. The circulating supply is 17.16 million BTG with daily a trading volume of 14.5 million dollars.

Where to Buy Bitcoin Gold
There are a lot of exchanges. The official website of the project names 36 active platforms, among them, are Binance, Bitfinex, HitBTC, Bithumb and other major exchanges.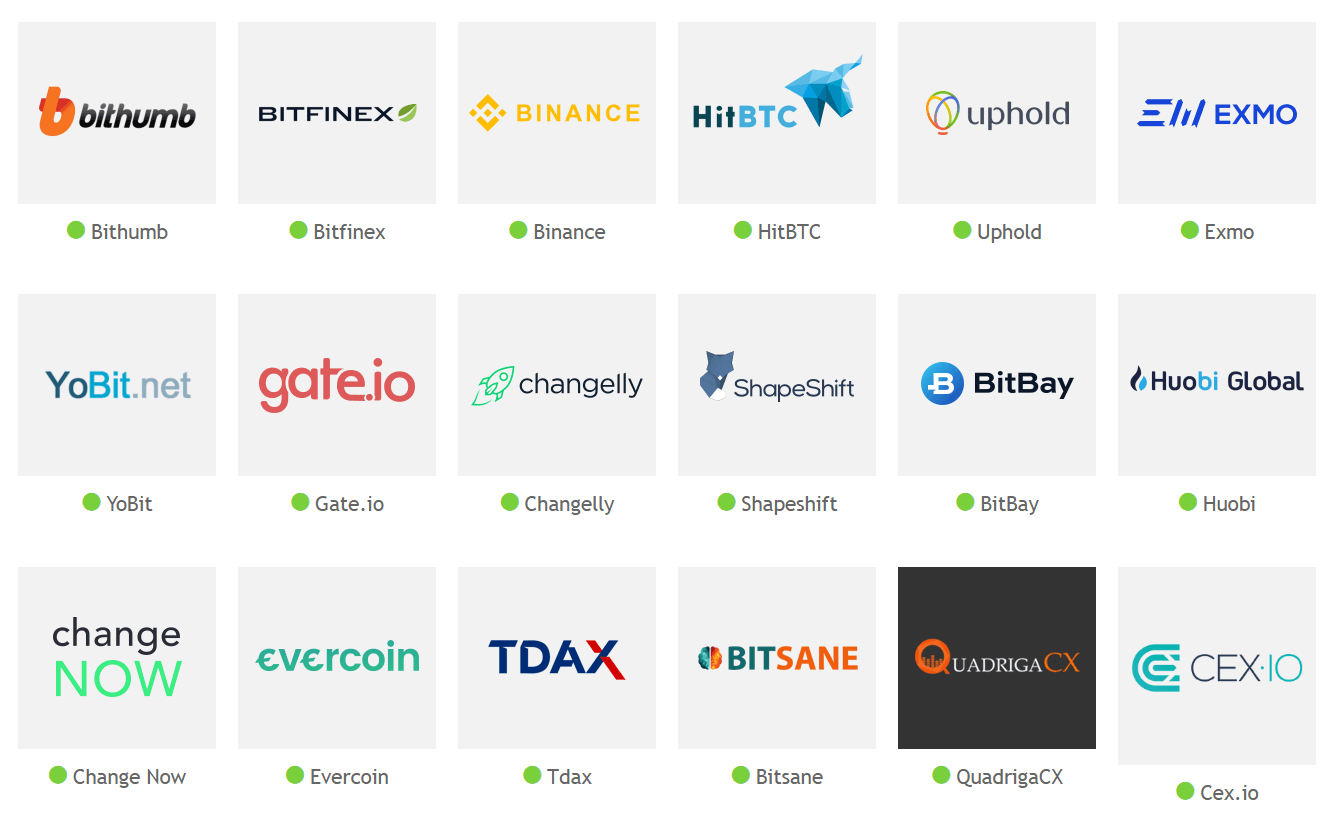 According to CoinMarketCap, the coin is traded in 78 pairs. The most popular transaction is the exchange of BTG to BTC on Binance. Such transactions are equivalent to over 1.8 million dollars.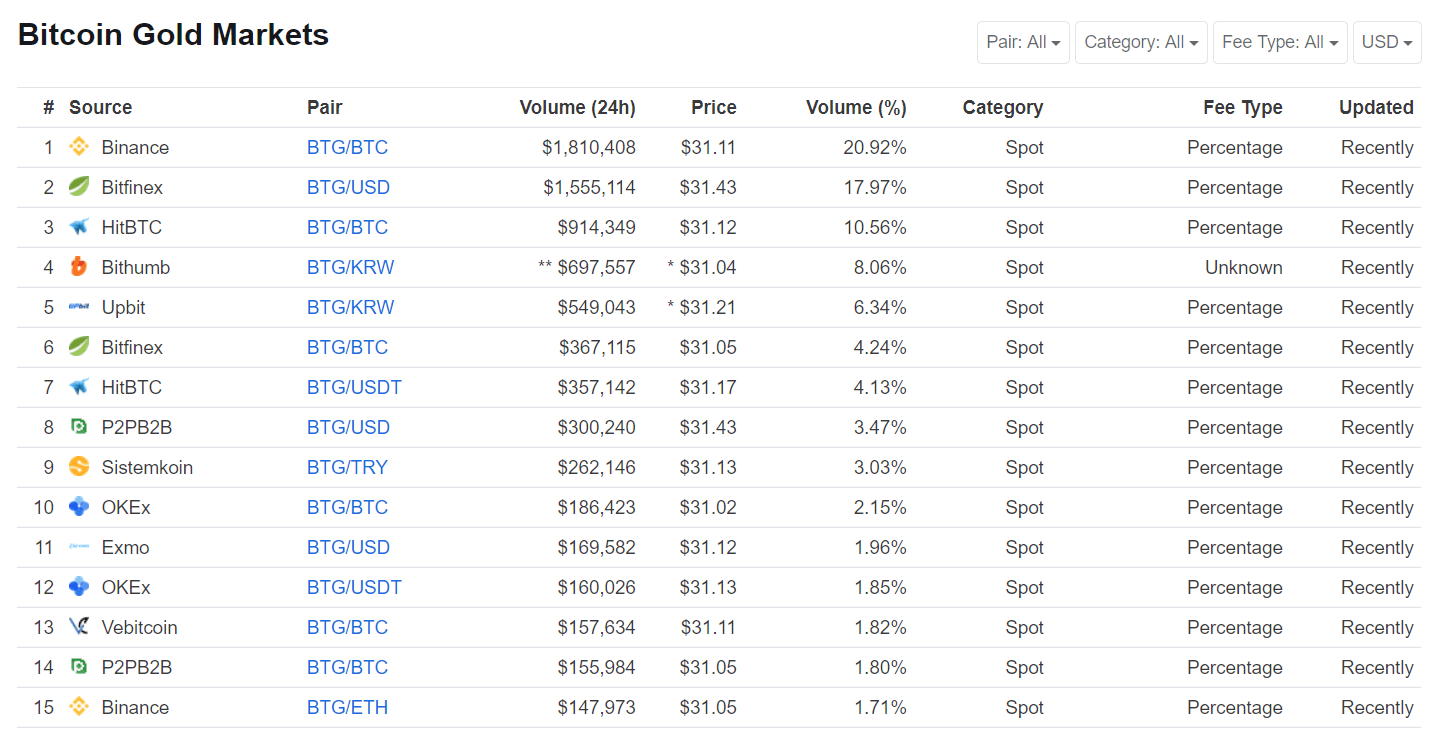 Bitcoin Gold Future
The project creators hope to finish the implementation of Lightning Network in the second quarter.
Later on, the developers plan to activate the support of decentralized P2Pool for mining pools, Schnorr Signatures, and Merkelized Abstract Syntax Trees. Schnorr Signatures let multiple transactions in one lot instead of sending 100 separate signatures to the blockchain. Merkelized Abstract Syntax Trees improve privacy and lessen the blockchain load.
Wallet for Bitcoin Gold (BTG)
The official website lists ten secure solutions for BTG storage. You have probably heard of Trezor, Ledger, and Coinomi.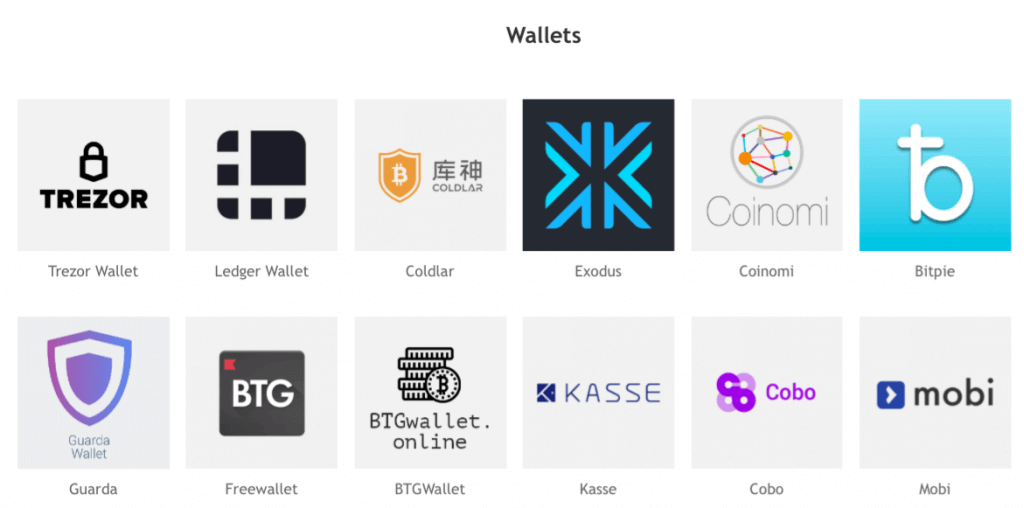 If the amount is small, you might as well store your coins on an exchange. Don't forget to activate the two-factor authentication to be more secure.
How to Mine Bitcoin Gold
Initially Bitcoin Gold was based on Equihash mining algorithm. So for Bitcoin Gold mining, you could use the same equipment that works for Hush, Bitcoin Private, Zcash, Zclassic, and others – that is, 3GB+ AMD and Nvidia graphics cards.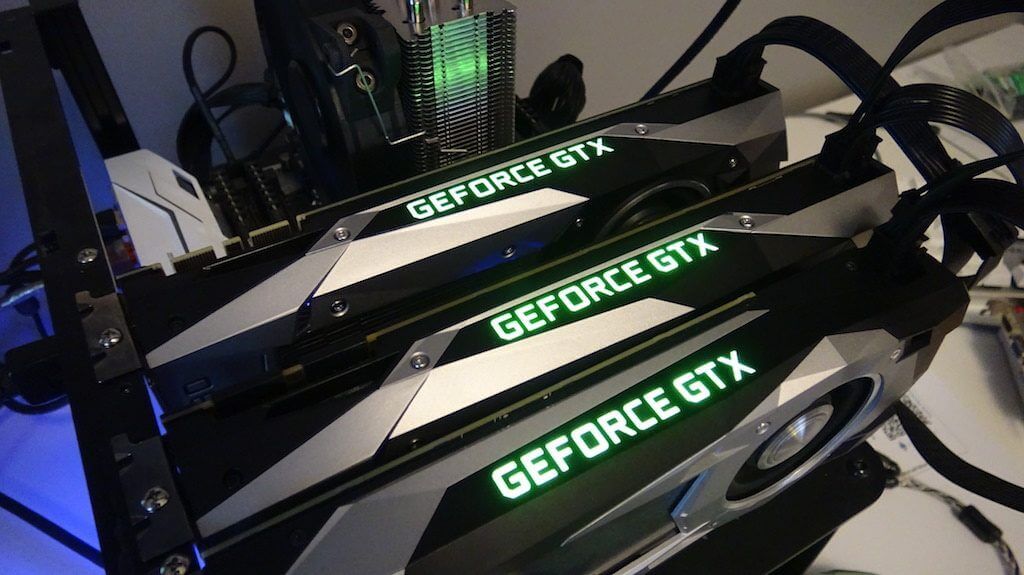 Another option was ASIC miner. The most affordable models are Innosilicon A9 ZMaster and Antminer Z9 mini by Bitmain.
BTG has updated the mining algorithm to Equihash 144,5 at block 536200 at the 3rd of July to prevent the ASIC-mining. Equihash 144.5 is the ASIC resistant algorithm so Bitcoin Gold is mined only with GPU's at the moment. PPLNS pool and SOLO mining modes are available at 2Miners.
Bitcoin Gold Mining Software
For Bitcoin Gold mining, download the latest version of EWBF or lolMiner. The files are inside the archive. The password is 2miners.
Edit the bat file using Notepad or any other text editor. Change your address and the rig name you want appear on the website with stats. No more than 32 symbols, including dashes and underscores. If you have AMD edit the Eqiuhash144_5\AMD_beta\user_config.json file. For NVIDIA edit Eqiuhash144_5\NVIDIA\btg-pool.bat
If you use Coinomi mobile wallet to mine BTG please select the Legacy type of the wallet address only.
Bitcoin Gold Mining Profitability
Let's calculate profitability using WhatToMine. Let's choose BTG from the list of coins and enter the hashrate of 512 sol/s. This calculation is the hash rate that you can expect from a rig with 8 Nvidia 1080ti graphics cards.

We get $7.00 per day exclusive of electricity costs. At the same level of difficulty, we will get $210 per month.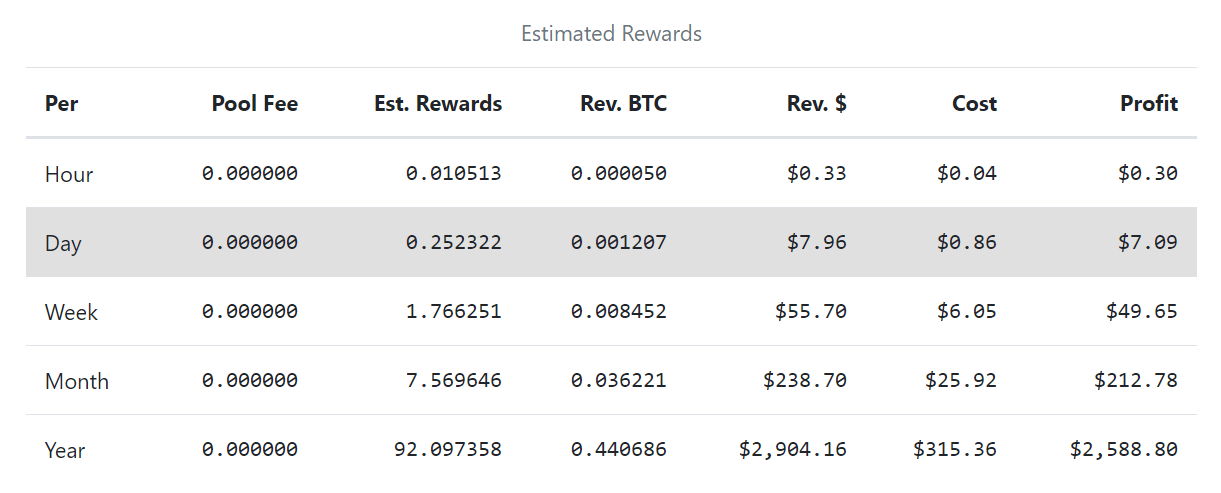 If you have two, three or ten such rigs, you should multiply the result by the corresponding factor.
Please note that Equihash 144.5 GPU hashrate is less compared to Equihash. This is what you could expect on BTG:
GTX 1050Ti — 15 Sol/s;
GTX 1060 — 27 Sol/s;
GTX 1070 — 40 Sol/s;
GTX 1080 — 45 Sol/s;
GTX 1080Ti — 64 Sol/s;
RX 560 — 7 Sol/s;
RX 290 — 12 Sol/s;
RX 580 — 16 Sol/s.
BTG Mining Difficulty
Difficulty maintains a balance between the number of miners and the block time. It changes with every block. As of now, it is 244.8 K.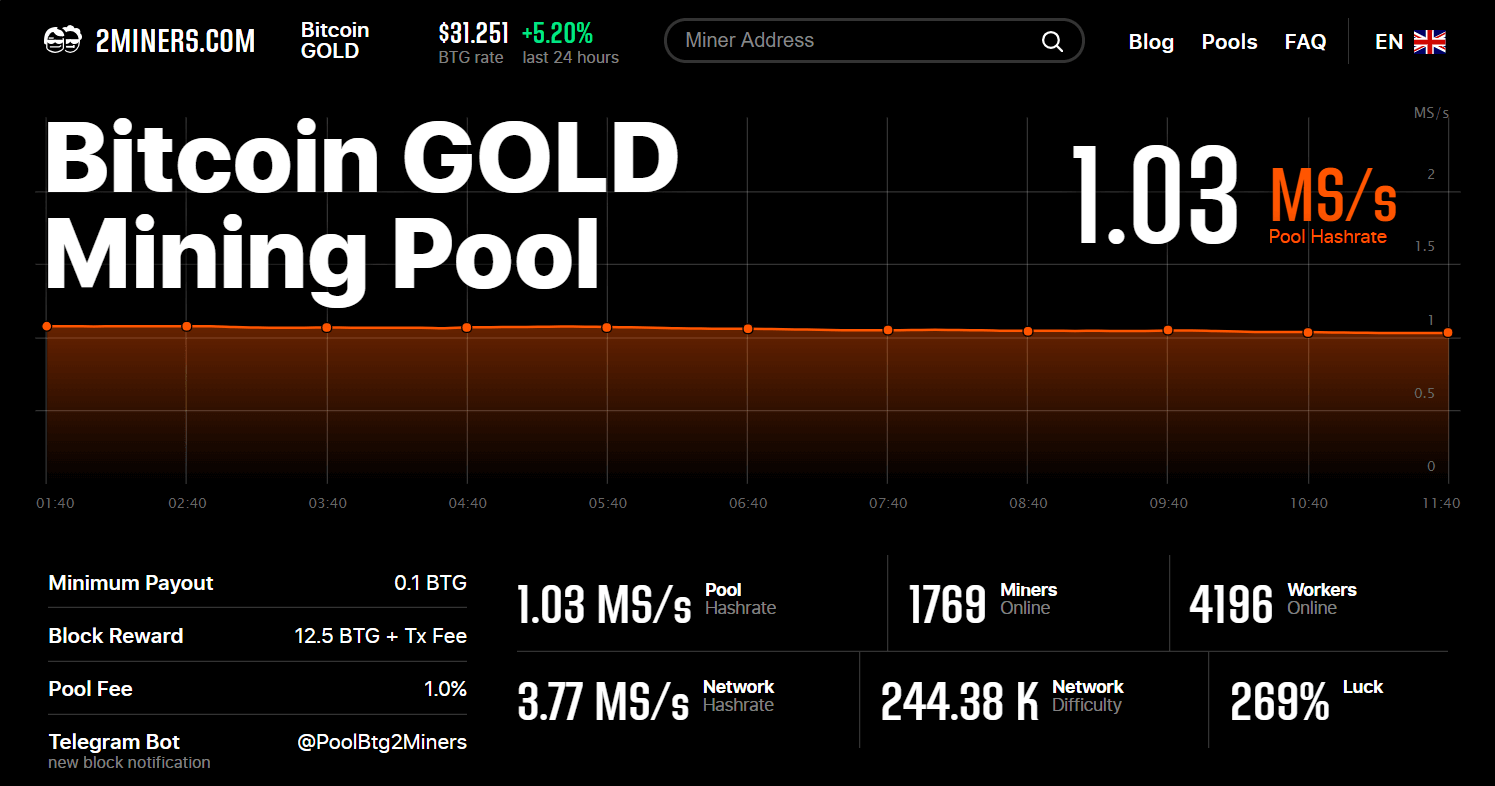 Bitcoin Gold mining. Solo or Pool?
One found block will bring you 12.50 BTG plus fees, which amounts to $450 at the current exchange rate, which is not bad at all. But you shouldn't count on it if you have only one rig. Rubin's mining calculator recommends solo mining only if you have at least 80 rigs with the specifications mentioned above.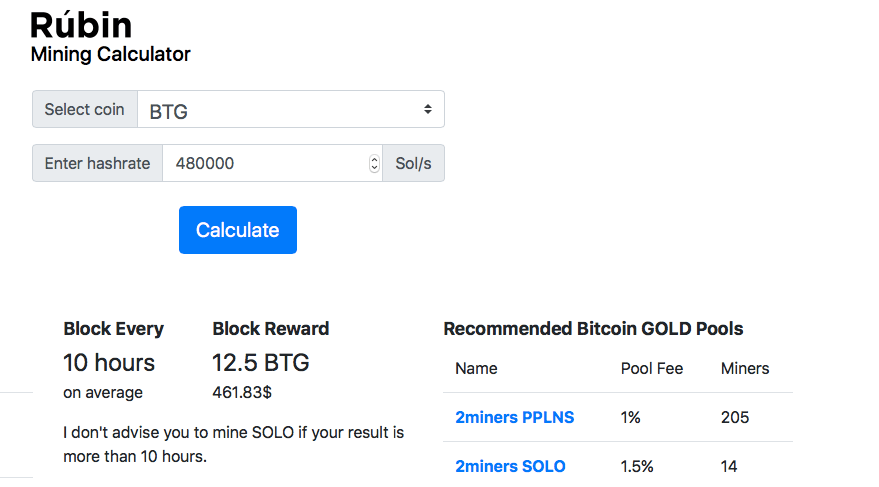 We strongly advise you to try solo and pool mining on 2miners BTG mining pool. We offer stable rewards, a cool design, and servers in different countries for the lowest ping. Also, we have lots of Equihash and Ethash coins.

Wrap-up and FAQ
Is it easy to mine Bitcoin Gold using a laptop?
Yes, it is. But it's all about profitability. A gaming laptop with Nvidia 1080ti will bring you less than $1 per day exclusive of electricity costs. If you would like to get a little bit of extra cash, then go ahead and try. But if you want to get serious profit, you should invest in a mining rig instead.
Can I mine Bitcoin Gold using the same hardware I use for Bitcoin?
No, you can't. Bitcoin can only be mined on ASIC miners for the SHA-256 algorithm. Bitcoin Gold  is mined with GPU's only on Equihash 144.5 algo.
Which cryptocurrency is more difficult to mine – Bitcoin Gold or Ethereum?
Ethereum is the top altcoin. 10 million GPUs mine it at the very least. This fact alone proves that it is much easier to mine BTG.
Don't forget to read our articles about other cryptocurrencies. We have tutorials for Musicoin, Calisto, HUSH, Ethereum Classic, and Bitcoin Private.