What is Bitcoin Private?
The creation of Bitcoin Private was at the end of February after the fork of Bitcoin and Zclassic. New coins were being distributed to BTC and ZCL holders at a 1:1 ratio, which is why the rate of the latter increased 20-fold at the end of December. After all, it was easier to buy Zclassic than Bitcoin.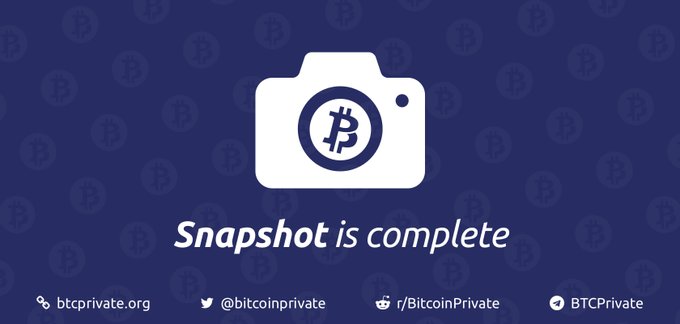 The main feature of BTCP is the support of zero-knowledge proof zk-SNARK. First, this technology was implemented by Zcash. It ensures that the information about transactors is not available to basic Internet users.
This snapshot took place at the block height 272991 for ZCL and 511346 for Bitcoin. Today the currency ranks 41st in the world with the capitalization of 461 million dollars.

For the last three weeks, the rate has been around $22 with some ups and downs. The peak price amounted to $86 on March 12. The minimum price of $14 was spotted somewhere in mid-April. The current circulating supply is 20.45 million BTCP. Its trading volume in the last 24 hours amounted to 640 thousand dollars. It seems like most owners are holding.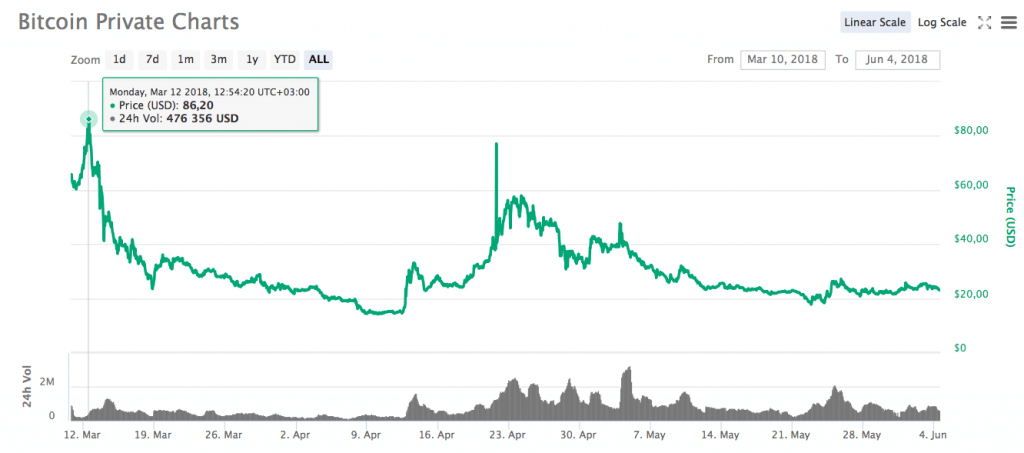 Where to Buy Bitcoin Private (BTCP)
Even though the Bitcoin blockchain was used to create BTCP, they have little in common. To start with, it is not easy to buy Bitcoin Private. According to CoinMarketCap, the coin is traded in 15 pairs on 8 exchanges. The leading market is HitBTC that accounts for 64% of the BTCP trading volume in the last 24 hours.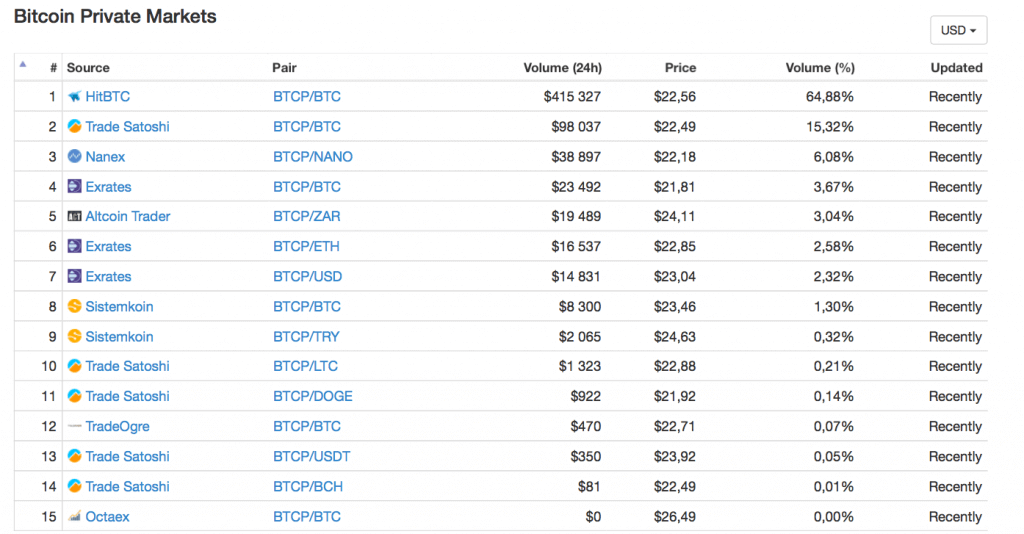 The Advantages of BTCP
They described the strong points of the project on its official website. The developers pointed out the use of privacy technology, decentralization, increased block size and high transaction speed. Separately, they also mention the massive role of the community that contributes to the future of the cryptocurrency all over the world.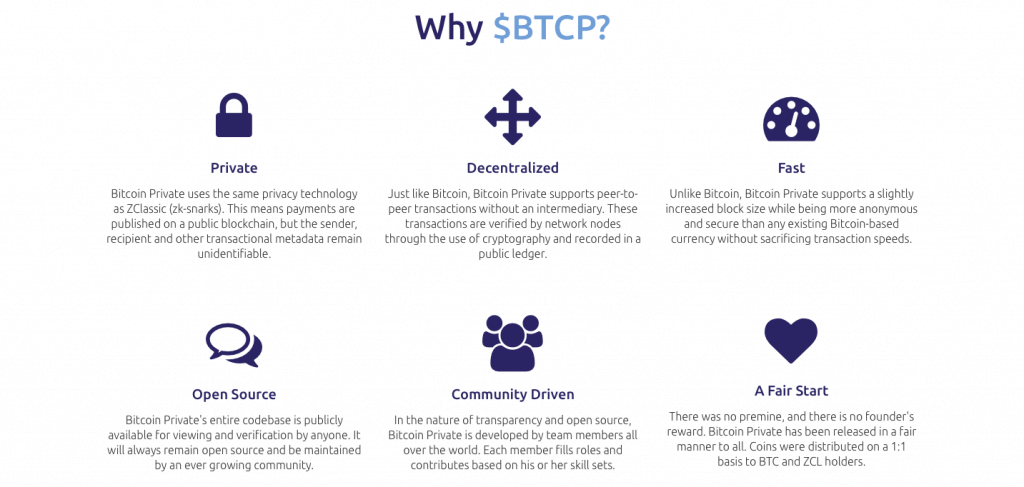 The creators actively use social platforms. Here, for example, they make fun of Visa's recent failure.
The choice is obvious! #BitcoinPrivate pic.twitter.com/adOvOs1TMn

— Bitcoin Private (@bitcoinprivate) June 2, 2018
Bitcoin Private Wallet
There are two ways to store coins. For small amounts of cryptocurrency, you could use the wallets generated on crypto exchanges. If you want more security for storing your coins, we highly recommend downloading the local wallet with a complete blockchain or at least use Electrum and Coinomi wallets.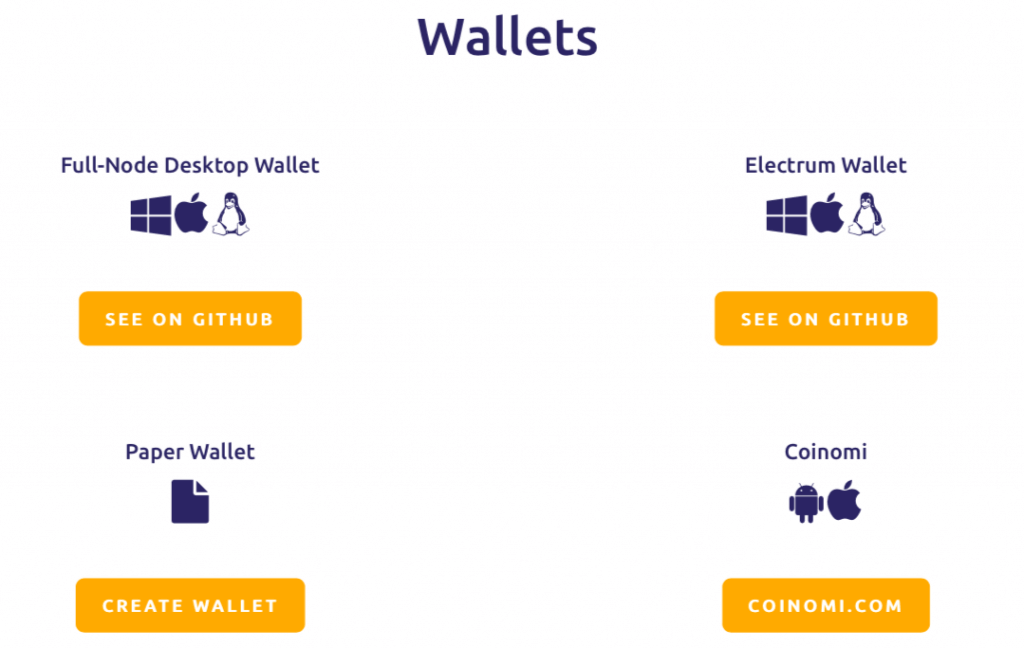 You can download the wallet of your choice from here.
What to use for Bitcoin Private (BTCP) Mining?
BTCP is Equihash based. You can mine BTCP on rigs that mine Hush, Zclassic, Zcash, Bitcoin Gold, and other coins. We recommend mining on Nvidia. AMD will work too, but its performance will be a little worse.
Bitcoin Private (BTCP) Mining Profitability
Today one found block brings 1.5625 BTCP plus fees. As of June 4, it is nearly $36.
Let's go to WhatToMine to calculate the profitability of BTCP mining. Let's start with the hash rate of 6000 sol/s which is equivalent to a rig with eight Nvidia 1080ti GPUs.

At the current network difficulty level, we get a little over $18 per day or $545 per month.

Three such rigs will bring almost three times more – $56 and $1,684 respectively.

BTCP Mining Software
For Bitcoin Private mining, download the latest version of Claymore here. The archive password is 2miners.
Before getting started, use Notepad to change the wallet address in the files with pool settings: /EQUIHASH/AMD/btcp-pool.bat or /EQUIHASH/NVIDIA/btcp-pool.bat. In case of solo mining edit these files: /EQUIHASH/AMD/btcp-solo.bat or /EQUIHASH/NVIDIA/btcp-solo.bat.
Solo or Pool?
Aleksei Rubin's mining calculator will help to answer this question. Developers recommend solo mining only if you have at least five rigs with Nvidia 1080ti.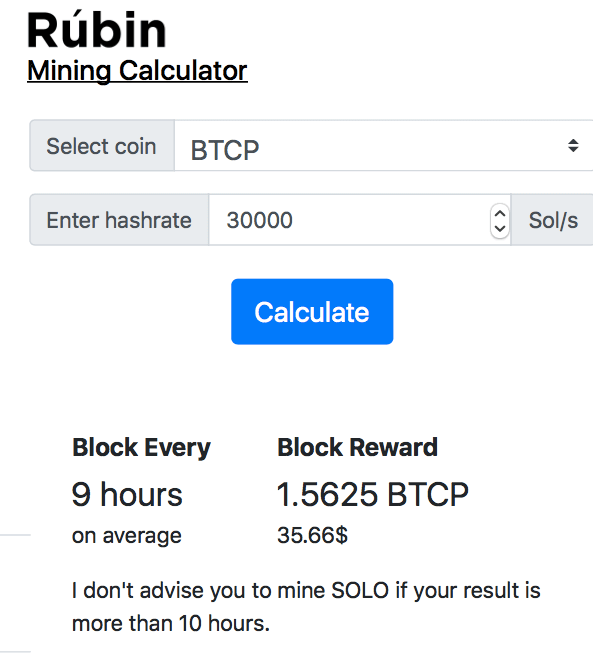 BTCP Mining Pools List
Mining pools list available at miningpoolstats.stream
Please note that we delisted BTCP mining pools at 2Miners in March 2019.
Don't forget to read our articles about other cryptocurrencies. We have tutorials for Musicoin, Calisto, HUSH, and Ethereum Classic.