Claymore's Dual Ethereum GPU Miner is the Best Miner to Date
You'll find this written in the How to start section on eth.2miners.com.
And it's 100% true. Claymore is one of the most efficient and convenient miners to date, which is why it won the general recognition of miners. It has two work modes:
Great, but some part of your reward goes to the Claymore developer
Good, but you don't pay anything to Claymore
We won't go into detail here — the first option is better, trust us on that, so let's move on.
How to Set Up and Download Claymore
You can download the latest Claymore version at any time in the Bitcointalk forum thread: bitcointalk.org/index.php?topic=1433925.0.
Unpack the archive anywhere on your computer.
In the folder that contains the miner, you should create a file with .bat extension. You can do this in any text editor (for example, Notepad). When you save the file, it's important to choose 'All Files' as a file type, not 'txt'. Otherwise, you'll have .bat.txt at the end of the file name, and miner won't be able to open this file. Your bat file (let's say it's called test.bat) should contain the following text:
setx GPU_FORCE_64BIT_PTR 0
setx GPU_MAX_HEAP_SIZE 100
setx GPU_USE_SYNC_OBJECTS 1
setx GPU_MAX_ALLOC_PERCENT 100
setx GPU_SINGLE_ALLOC_PERCENT 100
EthDcrMiner64.exe -epool eth.2miners.com:2020 -eworker RIG_NAME -ewal WALLET_ADDRESS -epsw x
WALLET_ADDRESS can be found in your wallet. If you don't know how to do it, read this article – Wallets: How to Store Ethereum and Other Altcoins.
RIG_NAME – you can choose any name (like test), but don't exaggerate: it should be 32 symbols max, contain only letters and numbers (no special characters like $%»*;@).
As soon as the file is ready, open it – mining is on now. You can check statistics on the pool by typing your WALLET_ADDRESS in the search field at the top.
Attention! For security reasons, Windows may stop you from opening the bat file. In this case, you should permit it to open in the pop-up window.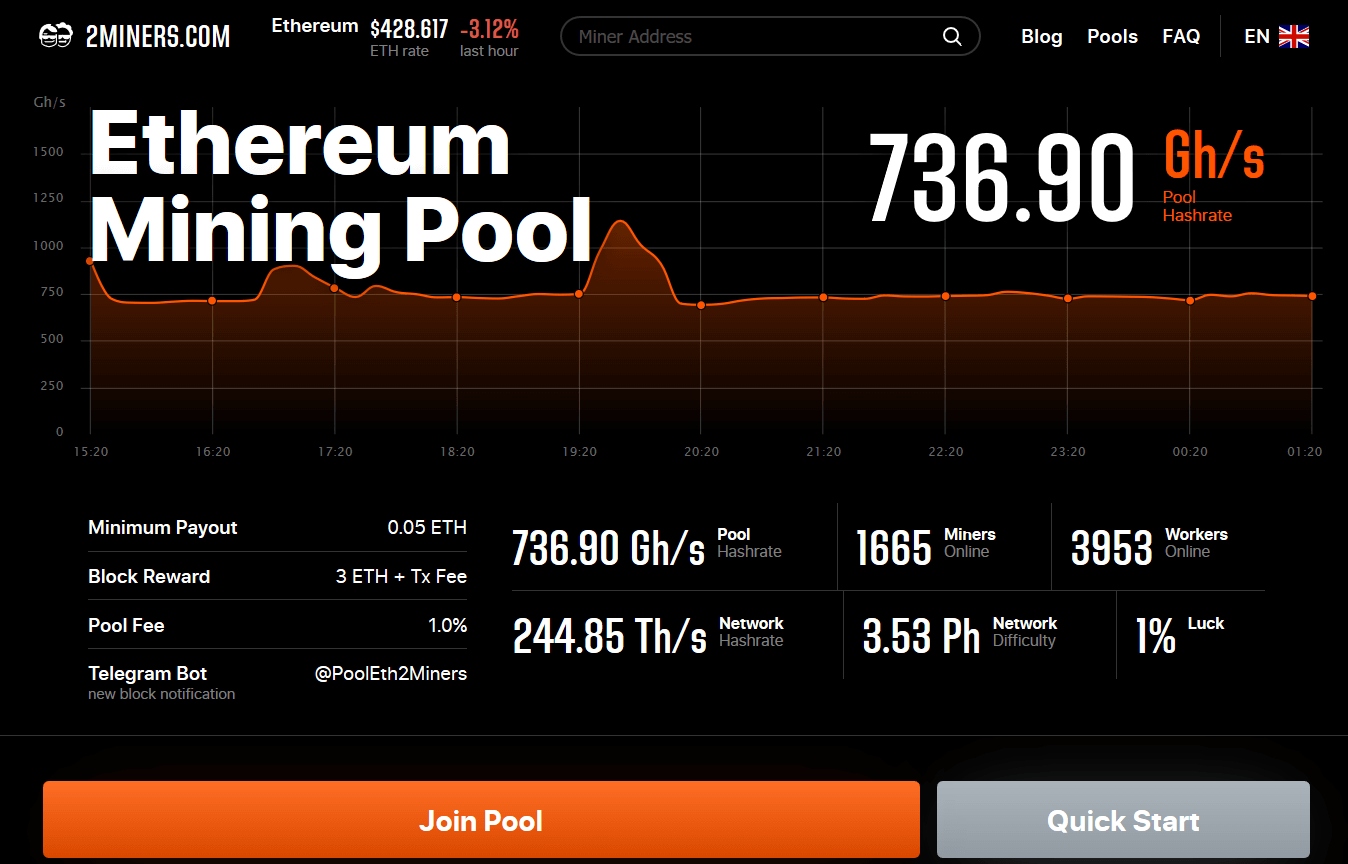 How to Start Ethereum Mining from Scratch
On 2Miners, there is a Quick Start option that has everything you need – download ready to go version of Claymore's Miner (archive password – 2miners) and launch /ETHASH/eth-pool.bat.
TL;DR If you don't want to read the whole article, then the last option is for you. Don't forget to use your wallet instead!
Once you figure everything out, we'll be glad to see you in our chat.
Claymore Miner for ZCash
For Nvidia, download the latest version of EWBF's CUDA Zcash miner and for AMD the – Claymore's ZCash AMD GPU Miner.
Click here to download the pre-configured bat files for cryptocurrency mining on our ZCash Mining Pool. The password is 2miners.
Don't forget to change the wallet address to your own in the file /EQUIHASH/AMD/zec-pool.bat or /EQUIHASH/NVIDIA/zec-pool.bat. You can use Notepad or any other text editor.