Official Ethereum Wallet
You can download it from the official website or via github.
It's a thick client — as of today, it takes up 27.5 GB of free hard drive space. And we have to admit that its performance is terrible. Here are some facts over the last month:
We failed to download the whole blockchain on the computer with HDD. We made 5 attempts (each of them lasted more than 1 day).
On two computers out of three, the wallet overloads the system to the extent that it becomes impossible to work on them.
After 2 hours of being offline, it could take the wallet 20 minutes to synchronize the latest blocks — Bitcoin Core would complete the same task within a few seconds.
The computer got stuck once with the wallet launched. After reboot, the wallet wouldn't open. We managed to resolve the issue by deleting and re-downloading blockchain.
Insane system load in comparison with Bitcoin Core: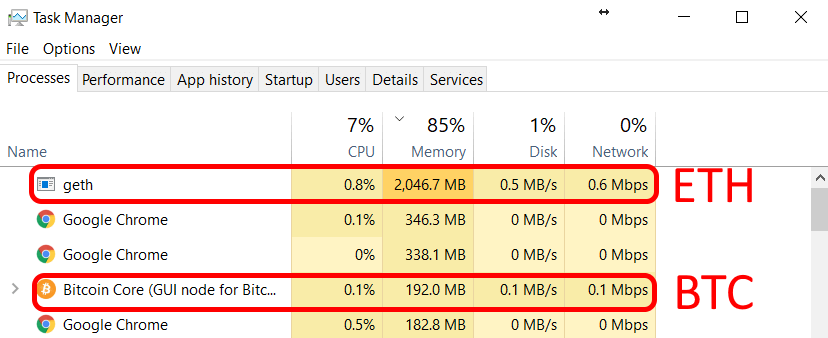 Let's look at the bright side:
The number of wallets is unlimited.
Wallets are stored in the form of files protected by passwords that you choose when you set up wallets. Without a password, nobody can do anything to your wallet.
A special avatar is generated for every wallet — it helps to check every time whether the destination address is correct or not.
You can monitor token balance and send tokens to other addresses.
MyEtherWallet
https://www.myetherwallet.com/ is an online wallet that you can connect to its node server or any other server you want.
Beware of fishing imitations of MyEtherWallet!
MyEtherWallet (MEW) is probably the most popular wallet. It is very convenient, and it doesn't store your keys. Every time you use MEW, you upload the wallet file and enter the password.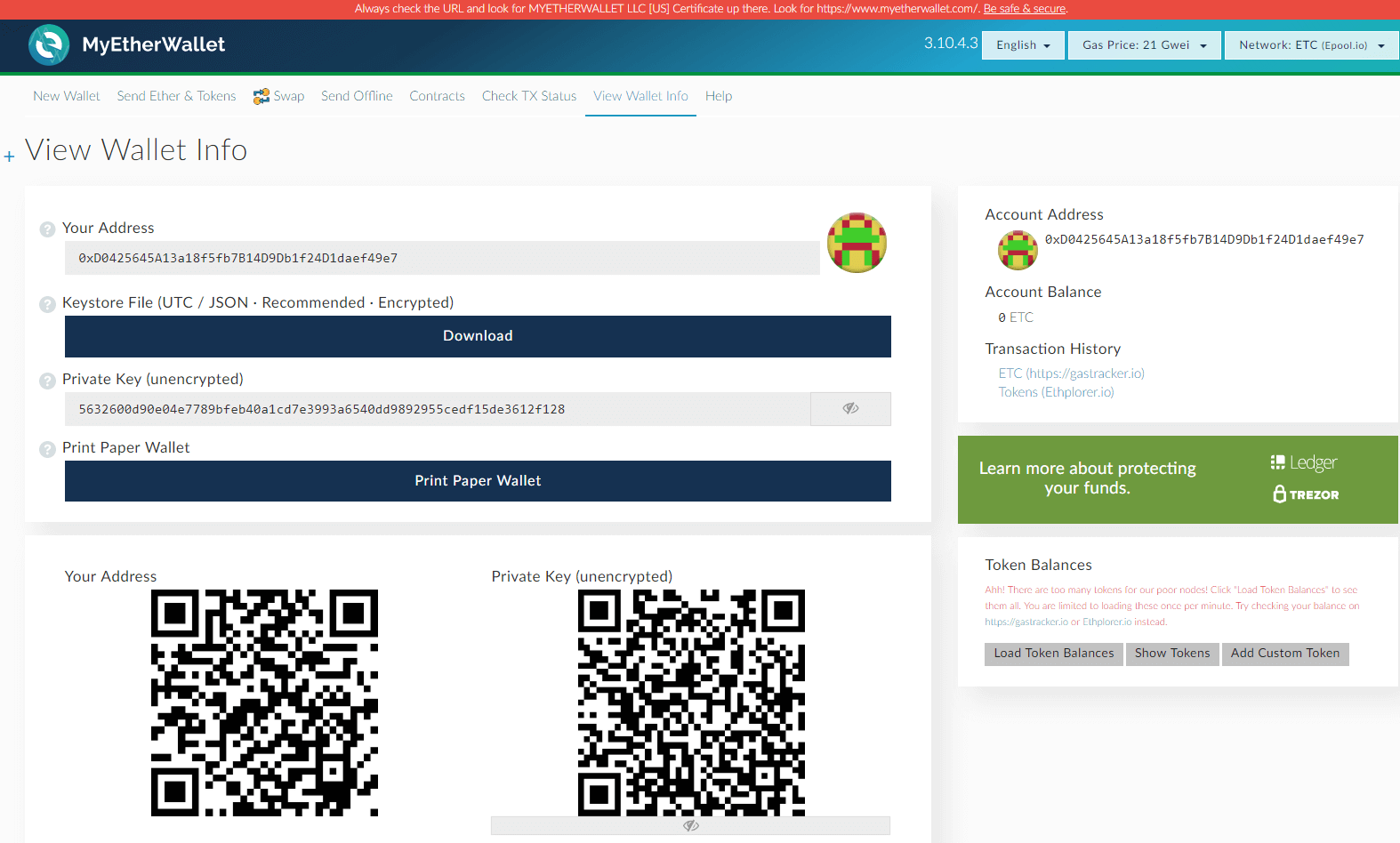 MEW supports hardware wallets and recommends using them for private keys storage.
Conclusion. If you are not paranoid and pay attention to the addresses you type in the browser, then MEW with either a hardware wallet or an encrypted USB flash drive with the wallet file is for you. Otherwise, choose the original wallet — but keep in mind, that you may need up to several hours before everything is set and you can start working.
MyEtherWallet can also be used for managing wallets of other Ethash currencies: ETC, EXP, UBQ (as well as many others – you will need to know the node address and be able to direct the service to it).
CoolWallet S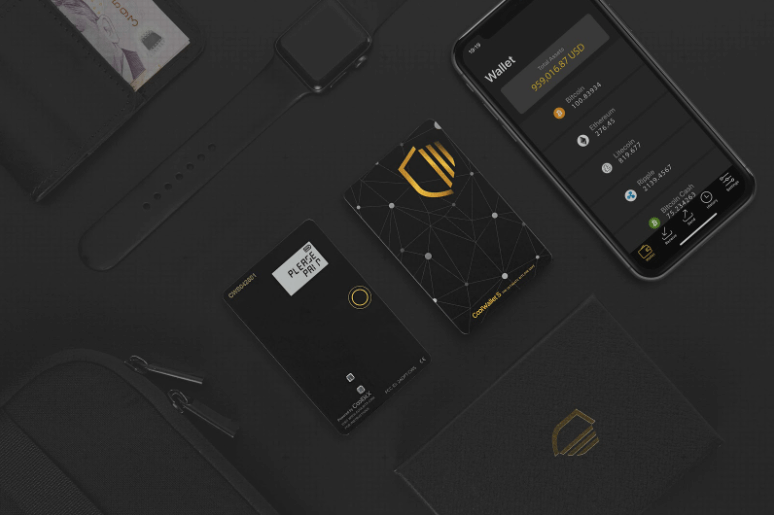 CoolWallet S is a revolutionary Ethereum hardware wallet, it's sleek and the size of a credit card, and has many unique features, including:
The first mobile hardware wallet, compatible with both iOS and Android devices

Completely wireless, connecting with your phone via encrypted Bluetooth

EAL5+ certified Secure Element microchip

2+1 factor authentication security

Physical confirmation button

Damage-proof design: Waterproof, heat and cold resistant, and tamper-proof

Support of major cryptocurrencies: Bitcoin, Litecoin, Ethereum, XRP, Bitcoin Cash, and all ERC20 Tokens
CoolWallet S provide both security and convenience to crypto users, it's an everyday hardware wallet for everyone.
Litecoin Wallet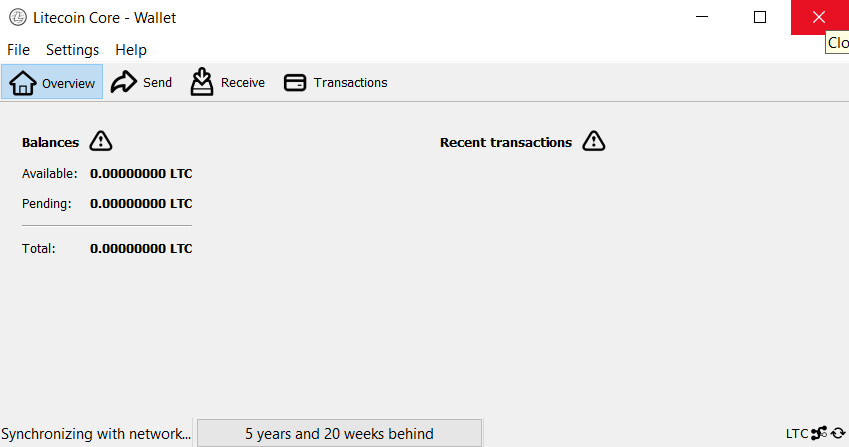 LTC Core is the original wallet based on Bitcoin Core. It's a thick client. Size: 10 GB.
Don't have enough space? Use a thin client – Electrum for LTC.
If you store a small number of different coins, then try Jaxx.
Dash Wallet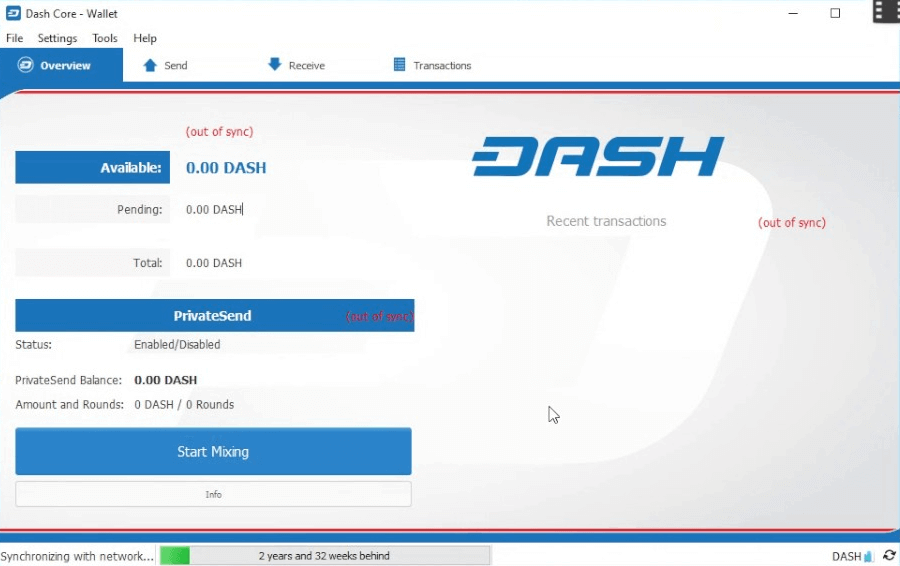 Dash Core is the original wallet based on Bitcoin Core. It's a thick client. Size: 4 GB.
Don't have enough space? Use a thin client – Electrum for Dash.
If you store a small amount of different coins, then try Jaxx.
Ripple Wallet
Ripple doesn't support its official wallet, but there is an affiliate called Rippex that has detached from the official service.

Keep in mind, that Ripple, unlike other cryptocurrencies, charges 20 XRP (around $5) for a new wallet, as a "contribution to the common cause."
For Ripple and all the wallets mentioned above, you can find a paper wallet generation service. But remember that if you decide to use such services, you act at your own risk — nobody knows what they store there and who may have hacked them.
TL;DR
If you can, store your savings in the safest place possible — offline and in encrypted form, with your private keys well-hidden. Buy a hardware wallet if you can afford it. If you can't, at least a use separate USB flash drive and make sure to encrypt it.