This article is a combination of statements. Some of them are absolute truth, others are logical conclusions that reflect this year's events, and the rest is just questions to which we seek answers.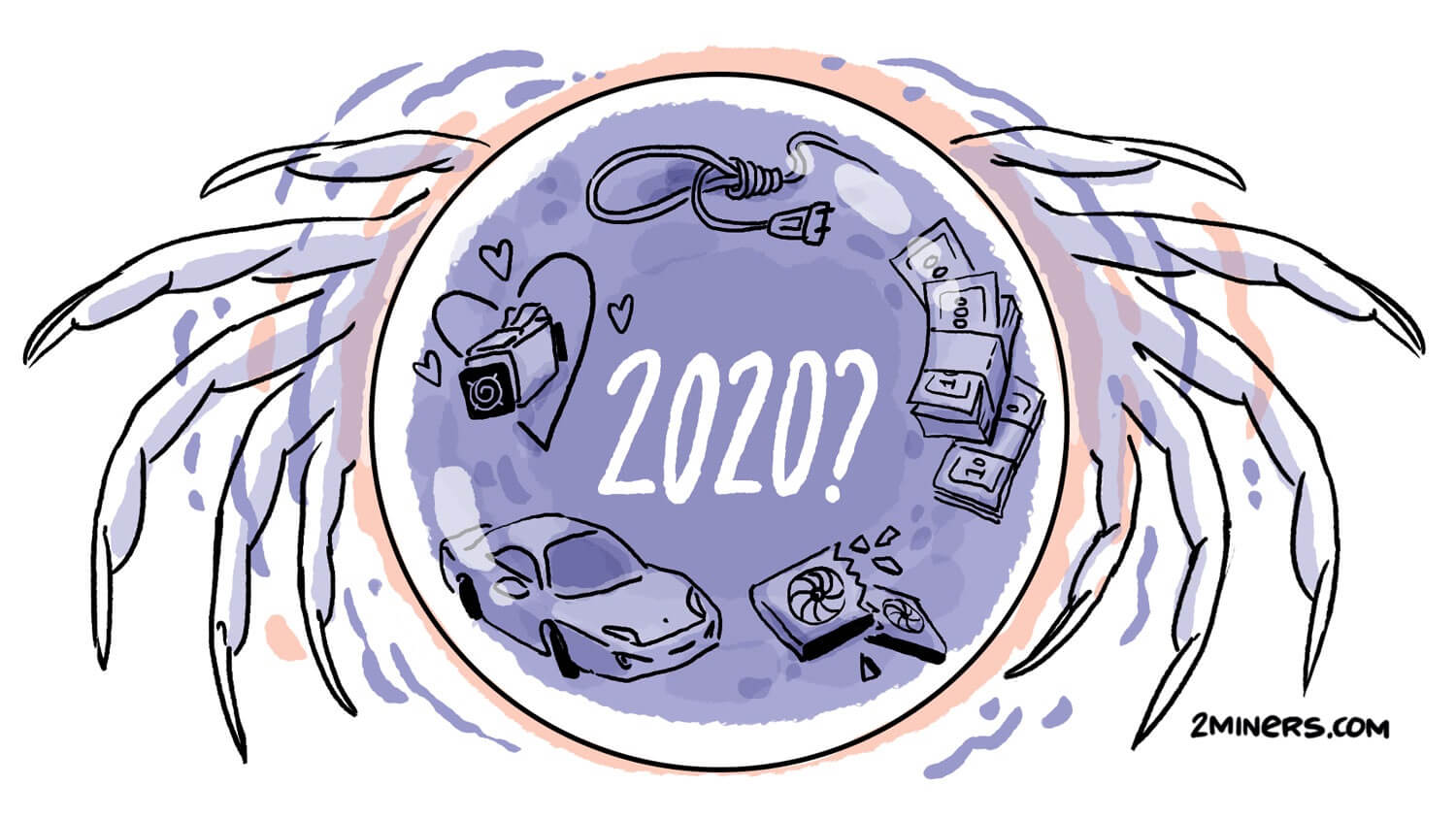 Mining Will Live
Will mining stay alive? The answer is yes, absolutely. Cryptocurrency mining will work in the most complex conditions, regardless of rates. It all depends on electricity costs. If a GPU owner pays $0.02 per kWh, he doesn't care about prices. However high the coin value is, within reasonable limits, he will still make a profit. And if a person mines using free power at the expense of others, he doesn't even have to go to CoinMarketCap or similar services that monitor coin rates.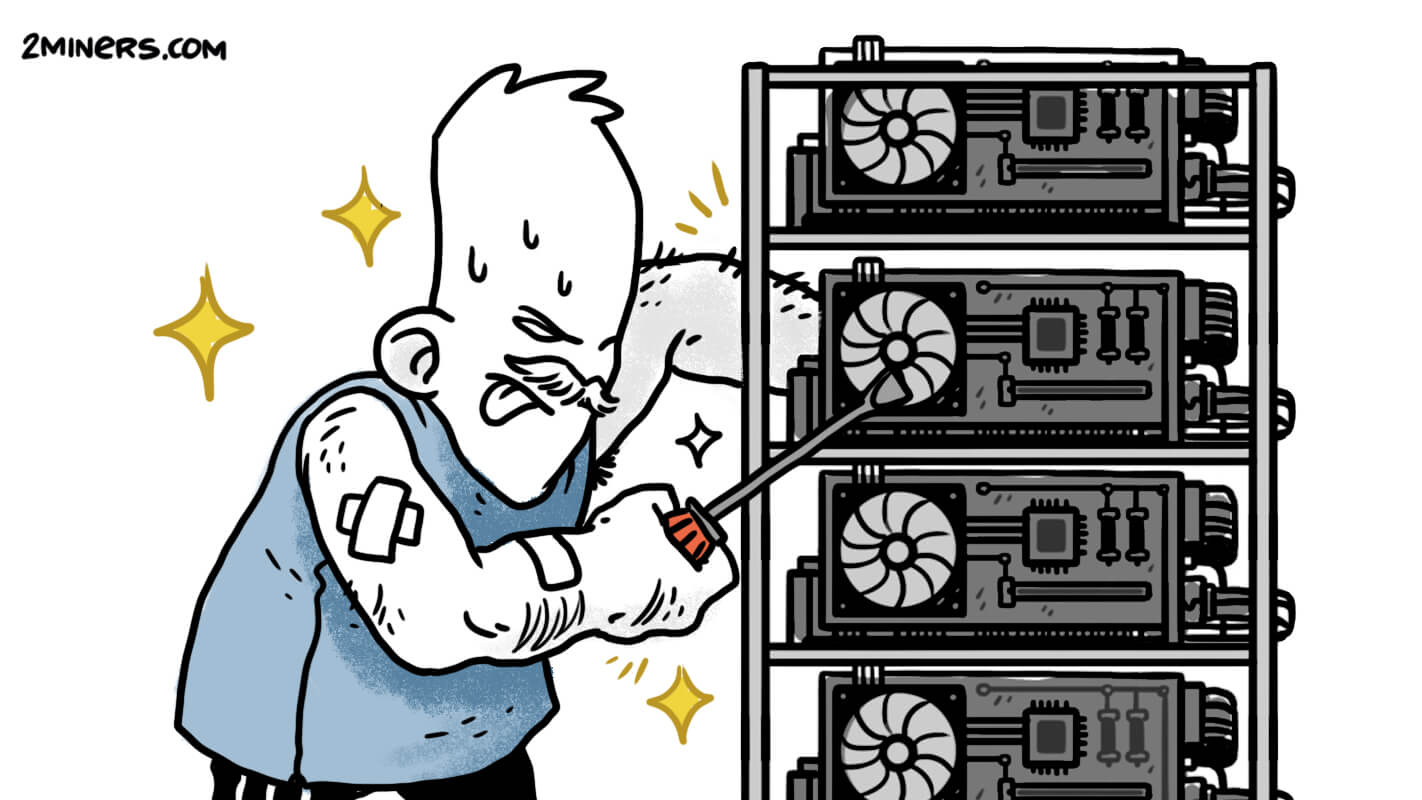 And let's not forget about mining difficulty. Once a certain number of miners disconnect from the network, it won't be long before the network figures it out and lowers mining difficulty. Eventually, remaining GPU owners will make more profit.
New Crypto Projects Will Be Less Frequent
Sadly, after the crypto bull run at the end of 2017, just a few good projects have appeared in the niche. In the past, even the worst cryptocurrencies had high rates, so anyone had the chance to make a profit. Today there is a risk of losing your own money, so fewer people are willing to join the crypto industry.
Luckily, some people decided to give it a try. This year we have seen the launch of Nervos CKB, Beam, and Grin with their mainnets in January. All these coins, as well as profitable Ravencoin and Aeternity, among others, were added to the 2Miners pool throughout 2019.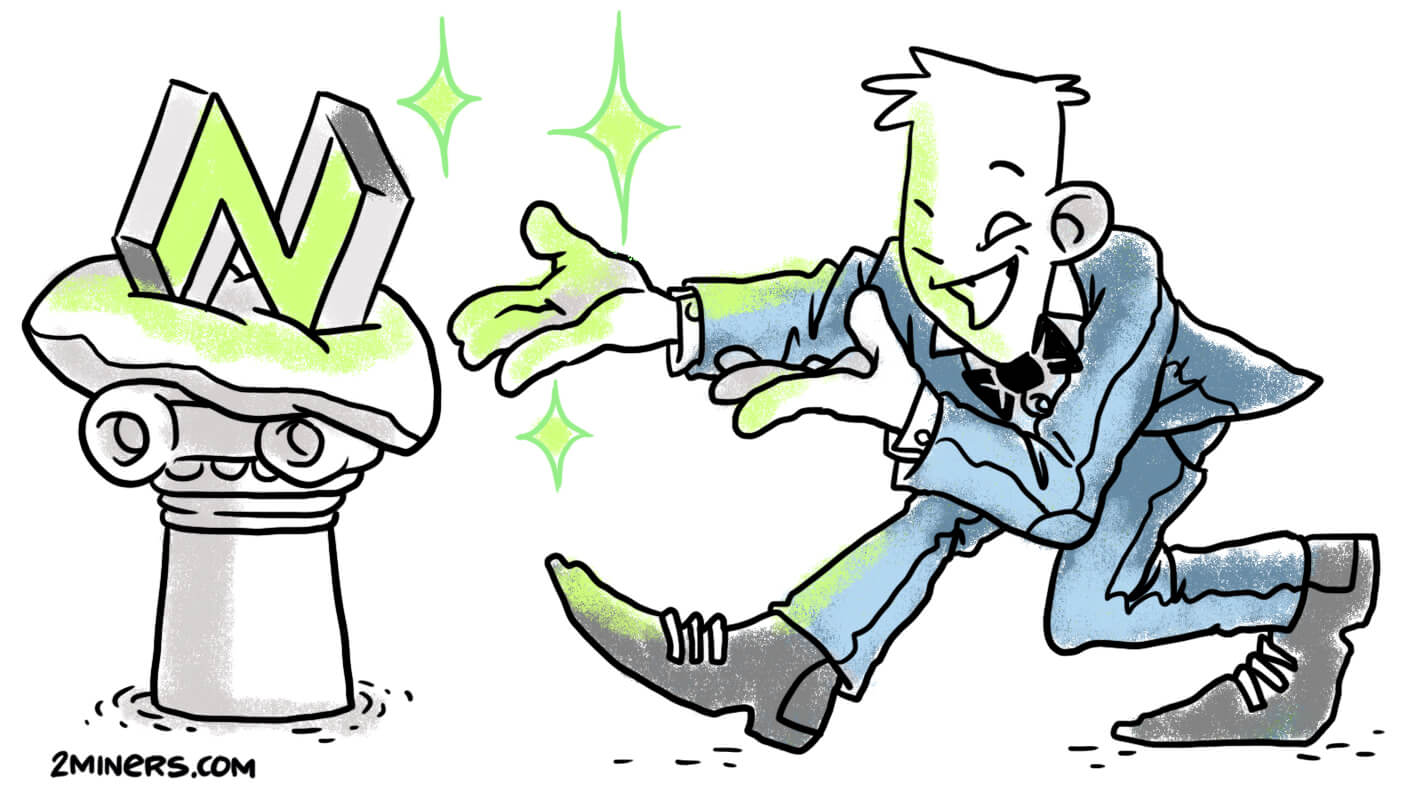 2020 Forecast: The coming year will bring new projects. There won't be many, but they will be more robust and of higher quality. Today creating a landing page with the word "blockchain" mentioned ten times is not enough to get funding. It doesn't work this way anymore.
Cryptocurrencies Will Be Fading
At the same time, in 2020, meaningless projects will bite the dust. Why? First of all, developers are slack. Making big money with no effort like in 2017 is a thing of the past. That's why many developers just lost motivation for working on their projects. As a result, rates are going down, and exchanges delete fading cryptocurrencies from their websites.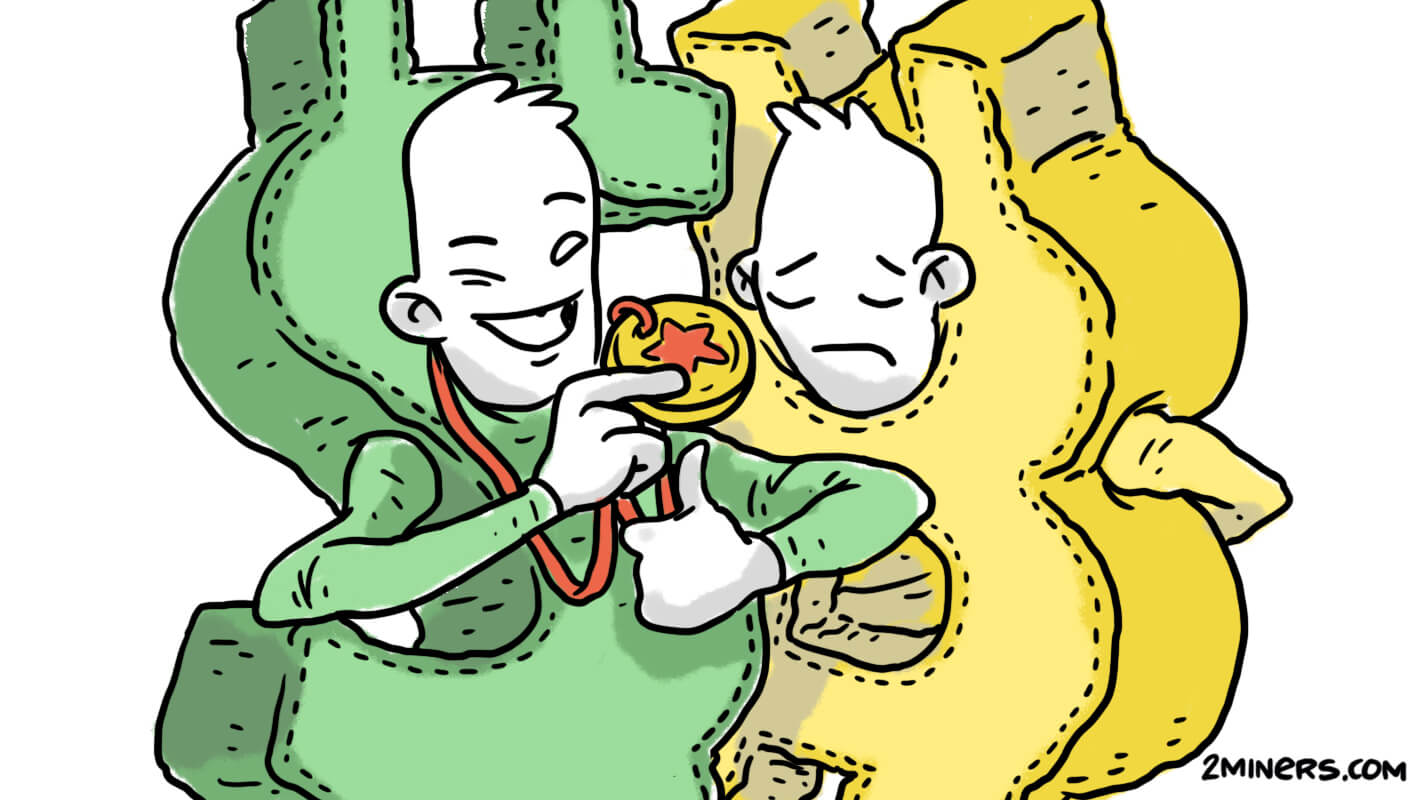 Sadly, this year the 2Miners pool has also delisted a few coins. DubaiCoin DBIX, HUSH, Bitcoin Private, Anon, Akroma, Musicoin, and WhaleCoin have left the platform. The list seems long, but there is nothing scary or unusual about it. This is how any industry naturally evolves. Weak projects go away, and strong ones take their place. It has always been this way.
Graphics Cards Will Hold Their Value
This year altcoin mining didn't bring a ton of money, but graphics cards performed to the best of their abilities. Miners have got yet another proof of the fact that GPU flexibility is much better than ASIC's limited performance. Graphics cards could mine various algorithms or could be used for gaming, and in any case, can be sold for a decent sum.
Related articles: The Best GPUs for Mining in 2019.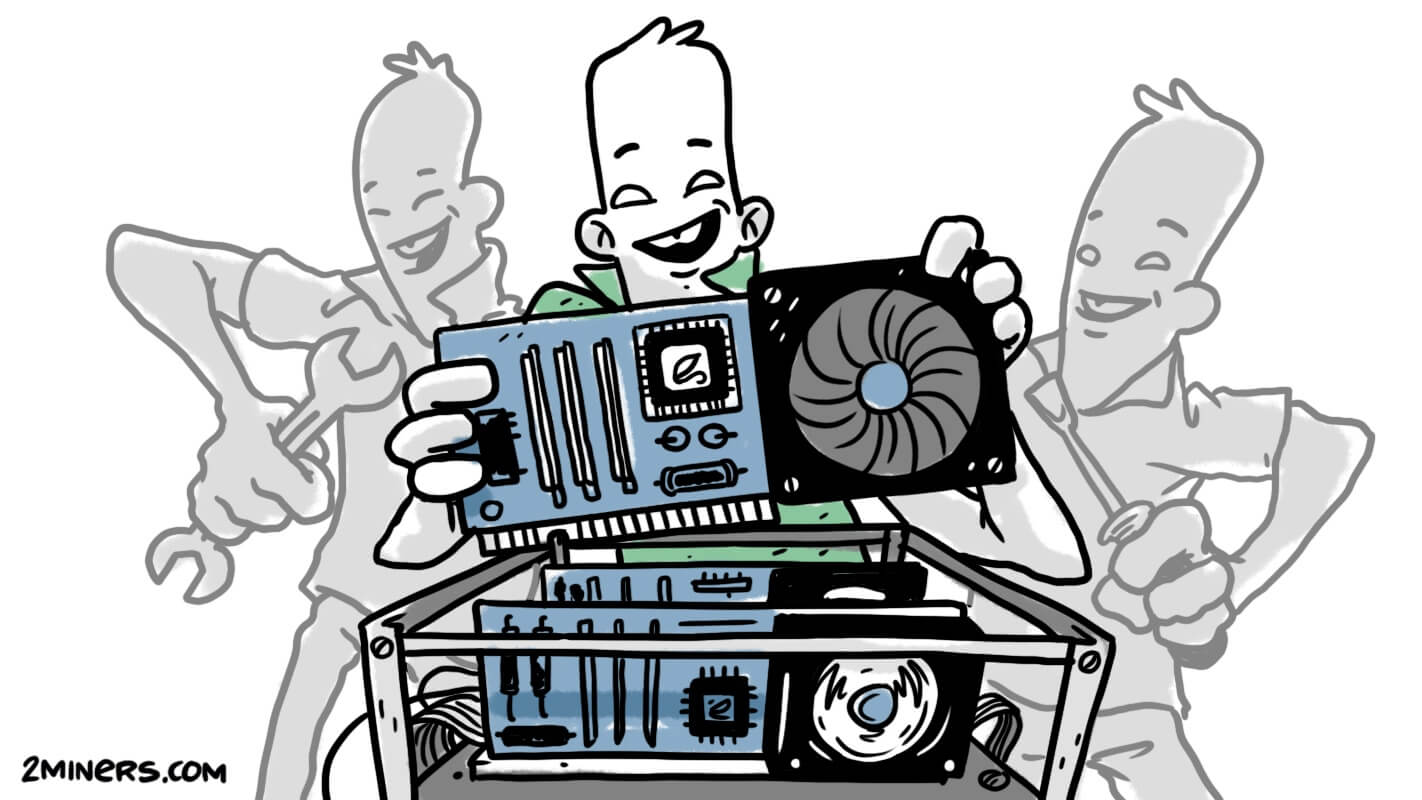 ASICs are more unpredictable. One serious hard fork implemented by developers may become the end of the device and make its profit miserable. For example, this is what happened to ASICs for Monero XMR after its November update. Moreover, manufacturers produce new ASICs all the time for every algorithm. It means that more efficient models make older devices obsolete.
So we expect new GPU models from Nvidia and AMD, as well as rising demand for GPUs by miners in the conditions of stable and growing cryptocurrency rates.
Ethereum Will Continue Shifting To PoS
Ethereum's switch from Proof-of-Work to Proof-of-Stake is like the Yeti. Everyone has heard of it, but no one has ever seen it. The change of the cryptocurrency algorithm is regularly delayed, but sooner or later, the developers must overcome this long way.
The event is significant since most GPUs in the world mine Ethereum. And if Ethereum shifts to PoS, GPU owners will have to switch to other coins on Ethash or different algorithms. As a result, the hash rate of other crypto networks will grow, which will cause an increase in mining difficulty. Competition for blocks will go up, while profits will go down. In the end, some miners will have to stop mining. The network will be filled with users that either pays little for electricity or have it for free.
The Future Of ProgPoW Will Be Determined
ProgPoW or Programmatic Proof Of Work is an add-on to the Ethash mining algorithm that is supposed to save Ethereum from decentralization. To put it simply, it must get rid of ASICs.
We have already mentioned that the ETH community believes that, in reality, there are ASICs with extremely high performance present in the network. But such devices are not available for the public. And they are exactly what ProgPoW should eradicate.
The year 2019 started well for the algorithm. The 2Miners team spoke in favor of ProgPoW and even launched a test network. The Ethereum community voted for its integration, and the developers raised money for the audit. But then the momentum has gone. Read more.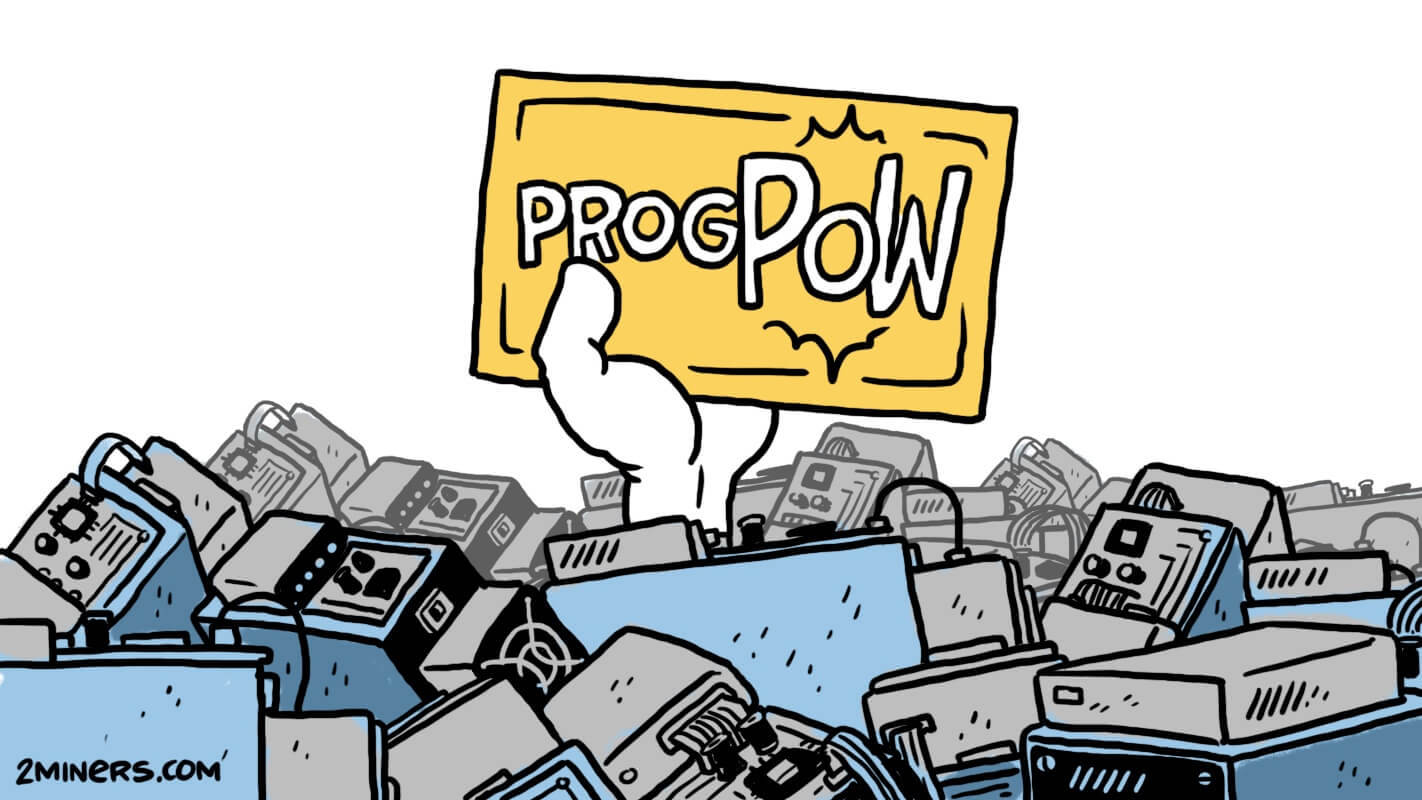 The only big news in the second half of 2019 was that Kristy-Leigh Minehan that took part in creating the algorithm, was uninvited from Ethereum Classic Summit.
2020 Forecast: ProgPoW future will be decided. It will be either integrated or canceled. Every day we have less and less time for Ethereum mining on GPUs and ASICs due to the shift to PoS.
Developers Will Keep Fighting Against ASICs
A few words about ASICs. They are better at mining than GPUs, because they are designed for specific algorithms. Ironically, this is the reason why members of the crypto community despise them. ASIC with a high hash rate means that too much power is concentrated in the hands of one miner, which goes against the rules of decentralization. Crypto project creators would always prefer a thousand GPUs to a hundred ASICs in the network.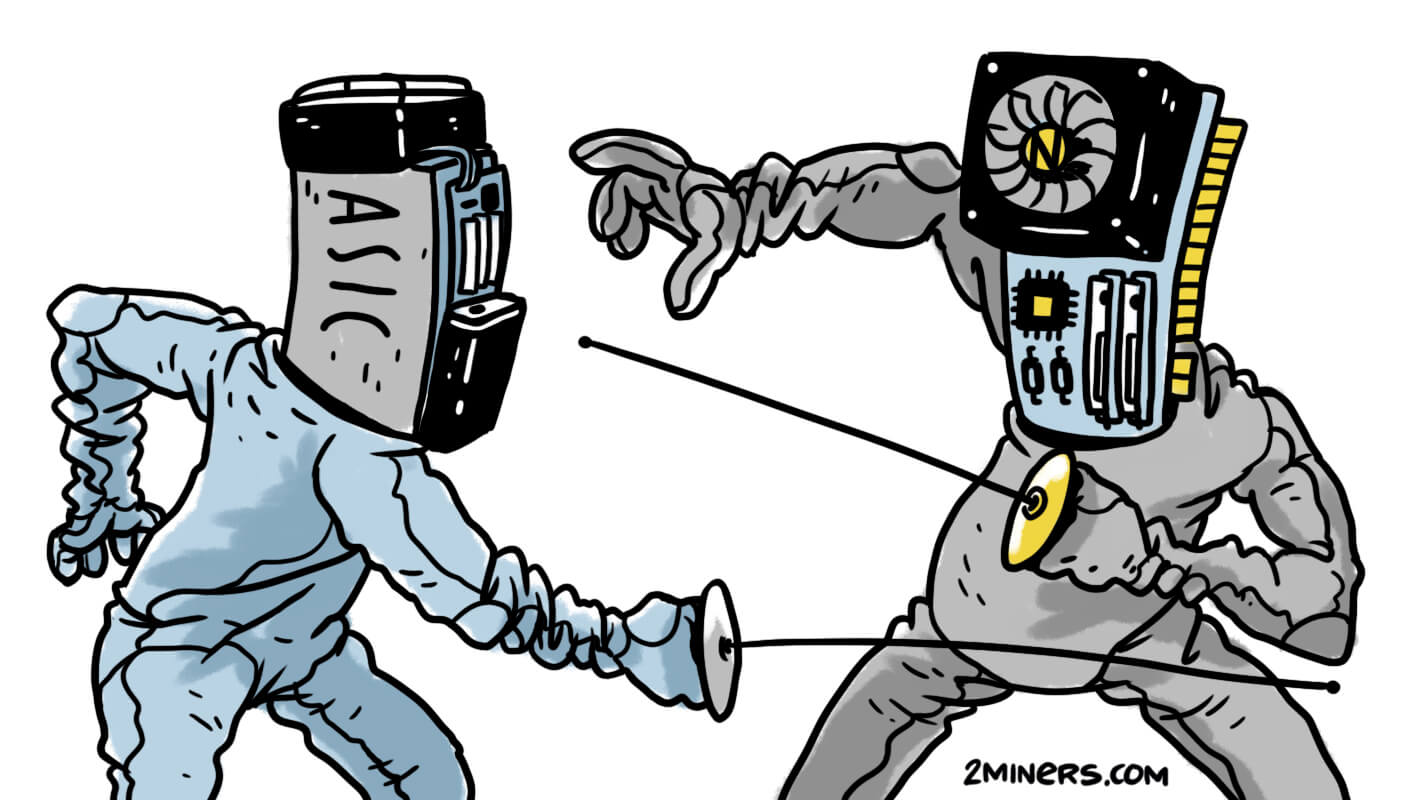 So the fight against ASICs will continue in 2020. Developers will perform new hard forks, change algorithms, and take other regular measures.
Conclusion. What Is Mining Going To Be Like In 2020?
It will be similar to 2019. Mining will live, with new projects emerging and old ones fading. Developers will continue fighting against ASICs, and the community will follow the shift of Ethereum to Proof-of-Stake, considering its impact on miners of other PoW coins.
Coin rates are the only mystery left. If they remain at the same level, lucky users with cheap electricity will keep making a profit. If the year 2020 brings a bull run, expect a lot of hype around cryptocurrencies and mining. And maybe a Lambo. Have I got to buy it someday, right?