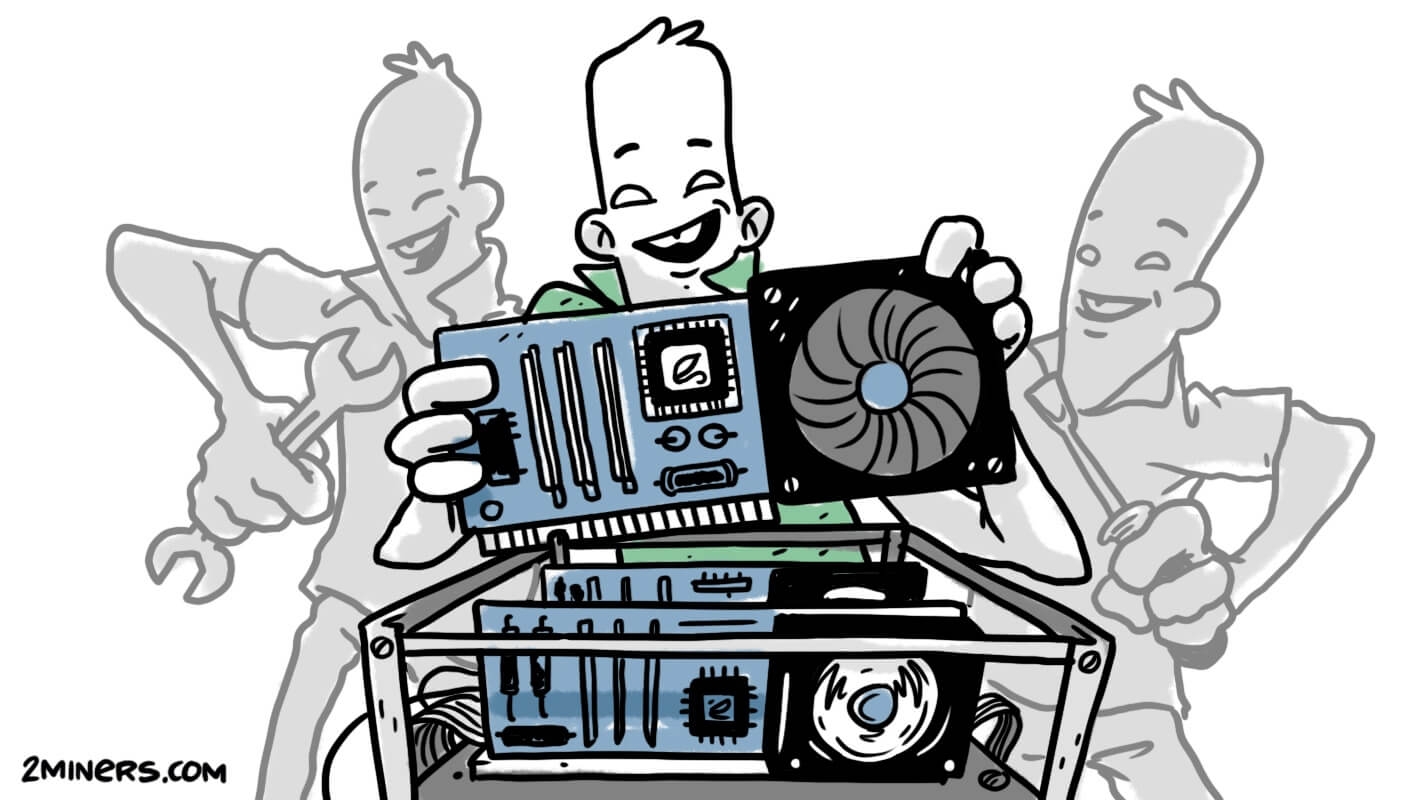 What Is PhoenixMiner
PhoenixMiner is a miner for Dagger Hashimoto (Ethash) algorithm cryptocurrencies. First of all, they are Ethereum, Ethereum Classic, MOAC, and other popular coins. The program works with both Nvidia and AMD graphics cards. According to the developers, it's the fastest Ethereum/Ethash miner with the lowest fee.
The fee is just 0.65 percent, which means that out of 90 minutes of GPU mining, you "work" for developers only for 35 seconds. For reference: Claymore's miner devfee is 1%.
What to Mine on PhoenixMiner. Available Algorithms
People mostly download Phoenixminer to mine Ethereum, but it supports other algorithms as well. Here are all available options for the latest miner version – 4.2c.
Ethash – Ethereum, Ethereum Classic, MOAC, Metaverse, Pirl, and others.
Dual Mining Ethash + Blake2s – other additional algorithms are not available.
Experimental support for ProgPoW – Bitcoin Interest (BCI).
Ubqhash – Ubiq.
PhoenixMiner Requirements
The miner works with two major GPU brands.
AMD – Vega, 580, 570, 560, 480, 470, 460, 390, 290 and older models with enough VRAM.
Nvidia – 2080 ti, 2080, 2070, 2060, 1080 ti, 1080, 1070 ti, 1070, 1060, 1050ti and older models with enough VRAM.
Important note: We recommend installing PhoenixMiner 4.2. Older versions only support DAG (Directed Acyclic Graph) epoch up to 265, so you can't use them to mine Ethereum or Ethereum Classic. More on DAG and how it affects mining here.
Also, the miner requires Windows x64 (Windows 7, Windows 10 or newer) or Linux x64.
Where to Download PhoenixMiner
You can download PhoenixMiner on its official page on BitcoinTalk. Or you can choose the easier way and download the latest version from this archive. The password for the archive is 2miners.
PhoenixMiner Setup
As an example, we are showing the correct bat file for Ethereum mining on 2Miners pool.
setx GPU_FORCE_64BIT_PTR 0
setx GPU_MAX_HEAP_SIZE 100
setx GPU_USE_SYNC_OBJECTS 1
setx GPU_MAX_ALLOC_PERCENT 100
setx GPU_SINGLE_ALLOC_PERCENT 100
PhoenixMiner.exe -coin eth -pool eth.2miners.com:2020 -wal YOUR_ADDRESS.RIG_ID
pause
Remember that YOUR_ADDRESS is your wallet. Don't forget to change it before you start mining.
For example, 0x00192Fb10dF37c9FB26829eb2CC623cd1BF599E8
Same goes for RIG_ID – it's a rig name of your choice. Use no more than 32 Latin letters, numbers, symbols "-" and "_".
For example, rig-1
If you have any problems, check out this video. It explains everything in a very clear way step-by-step.
After you launch the edited bat file, you will see the following.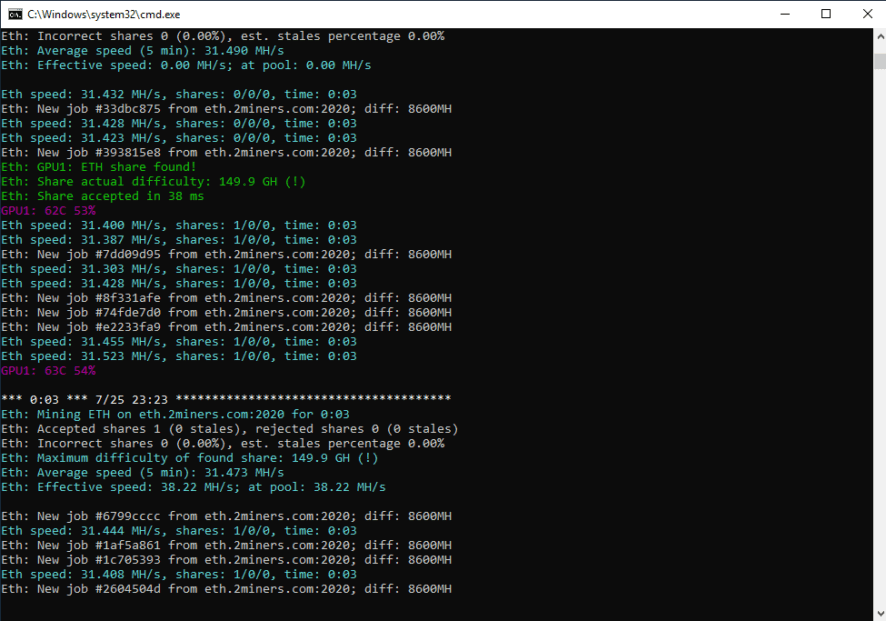 A bit later you will find yourself in Miners Online tab.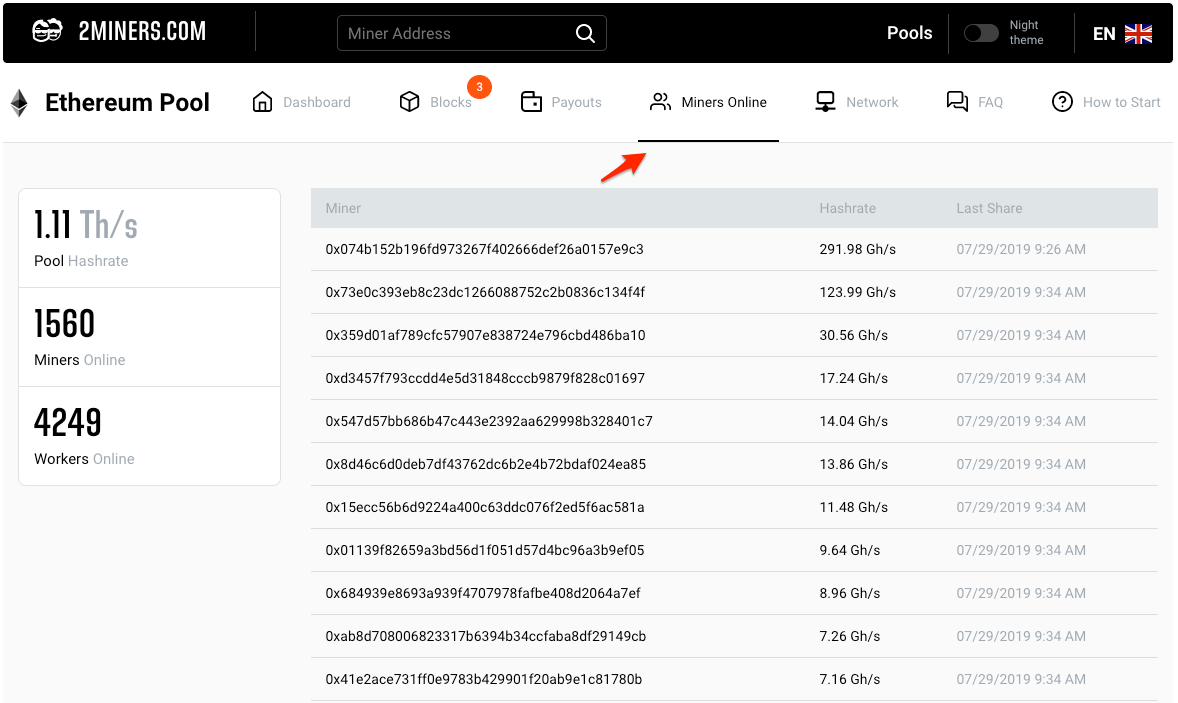 The last and the most pleasant step is finding yourself in Payouts tab. But it will take a little more time.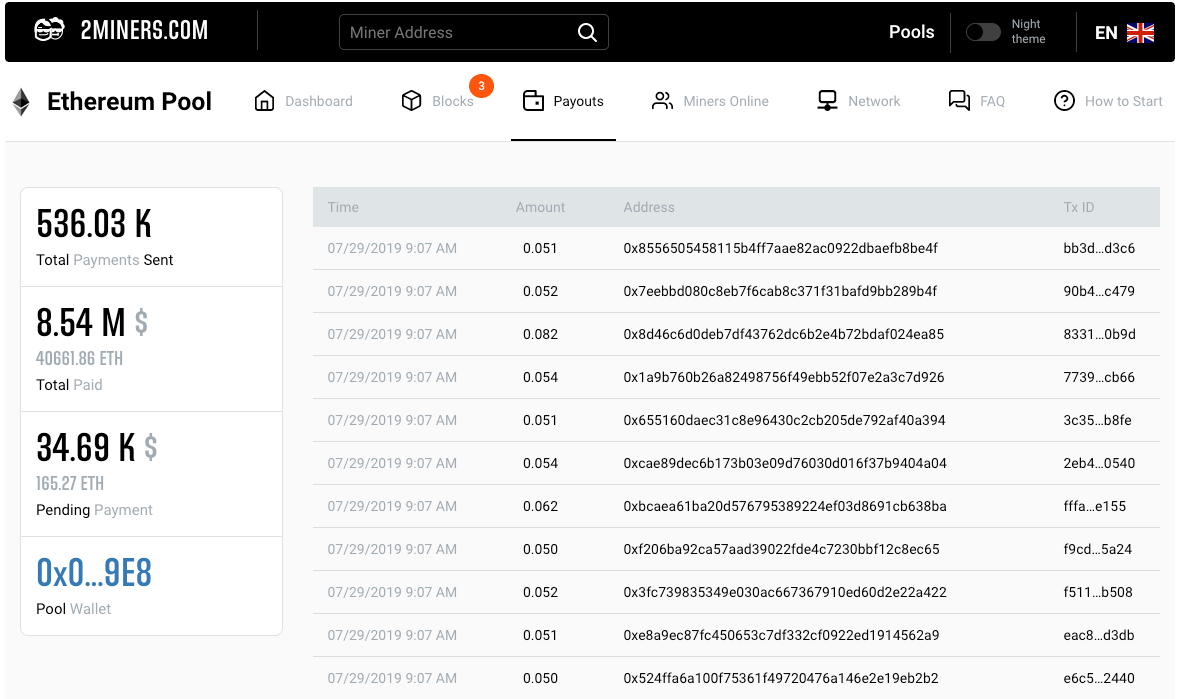 When you become a mining millionaire, don't forget to thank us in our crypto chat. We will be happy to congratulate you.