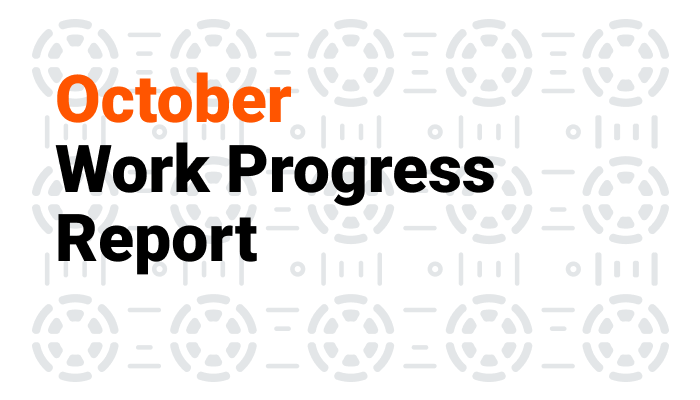 2Miners Ethereum Mining Pool
We've carried out the planned expansion of our European data center infrastructure so we can maintain the traditional high quality of our services. Ethereum pool has been moved to the new even more powerful dedicated servers. Thanks to our developers the transition has been performed smoothly without any interruptions of the mining process.
Meanwhile, Ethereum PPLNS Pool has reached a new milestone of 4000 Miners Online.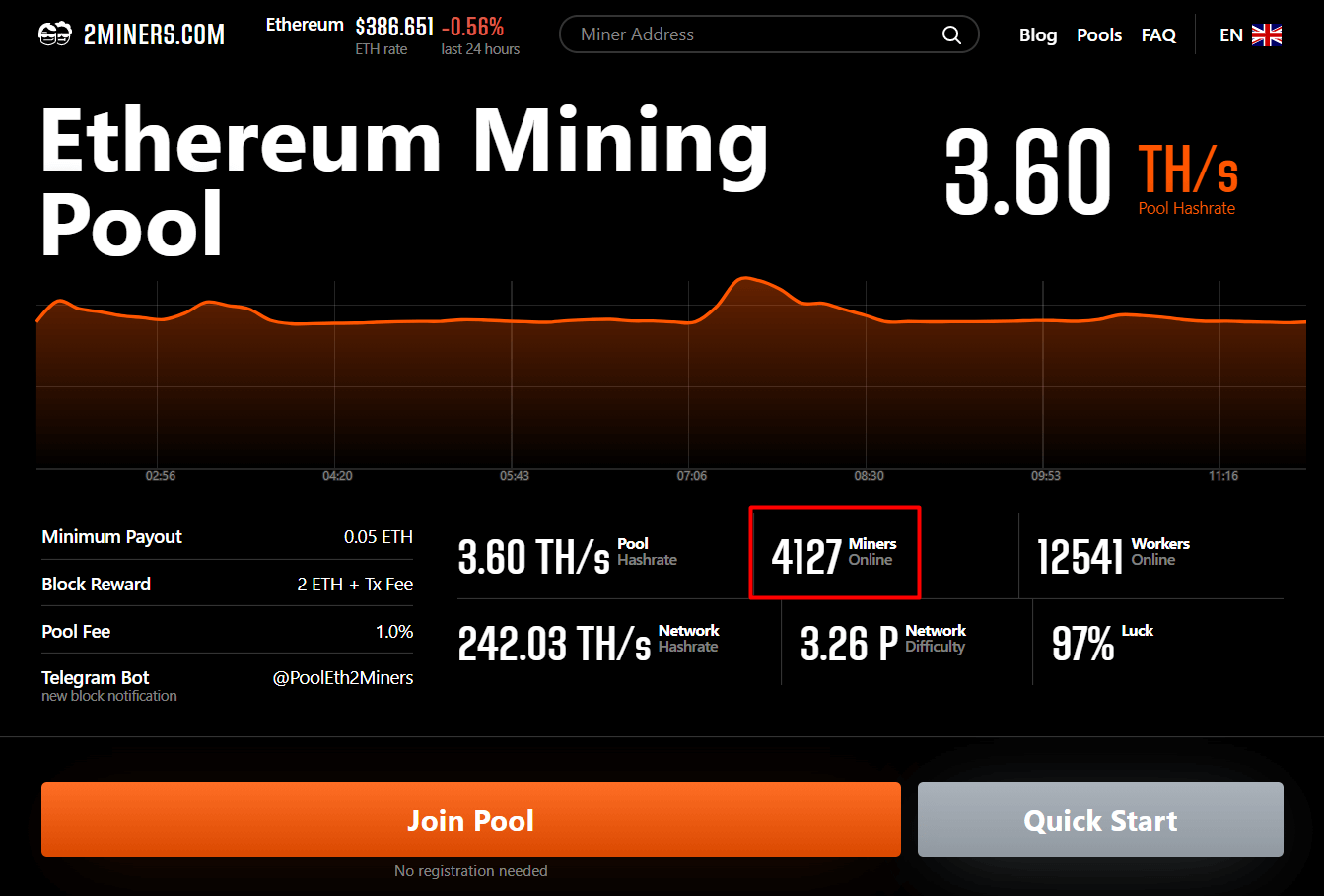 Ethereum Classic Network Protection
Great news for ETC Miners. MESS Network Security Solution has been implemented on block 11 380 000. No successful attacks have been performed on the network in October.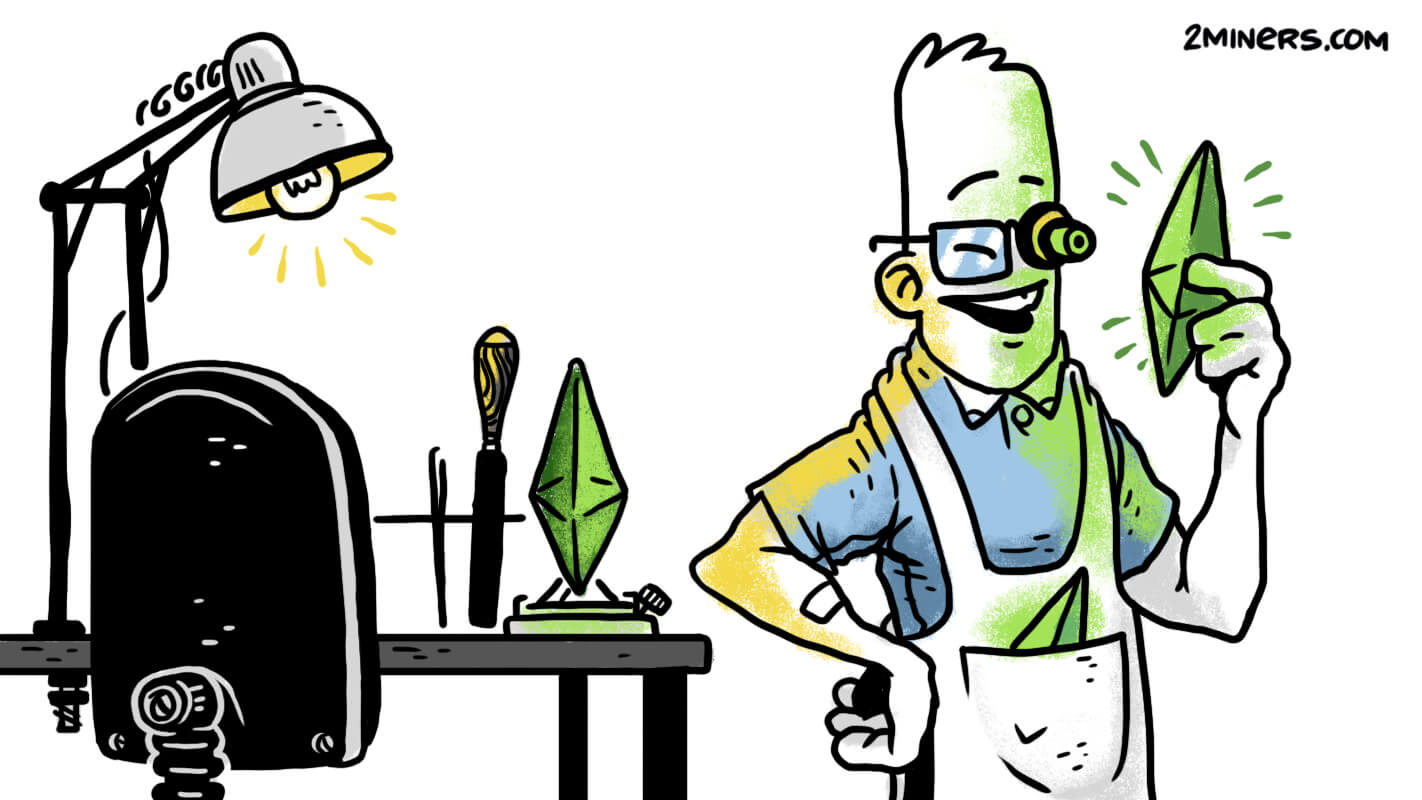 We've reduced the block maturation time for Ethereum Classic to 500 new blocks (approx. 2 hours). Payouts are processed automatically every 2 hours if the minimum amount 0.1 ETC has been reached.
Welcome to 2Miners ETC pools.
PPLNS: etc.2miners.com
SOLO: solo-etc.2miners.com
As far as we know the exchanges are reducing the confirmation time as well. Binance for example requires 500 confirmations only.
2Miners Supports Ravencoin Security Audit
2Miners has decided to support Ravencoin project to perform the code security audit and donated 100 000 RVN for that purpose.
2Miners has decided to support @Ravencoin project to perform the code security audit and donated 100 000 RVN.

Please pay attention that Ravencoin is an open-source project without any treasuries, dev fees etc. so they really need this help.https://t.co/FHx2uaVNRZ
by @tronblack

— 2Miners (@pool2miners) October 8, 2020
Please pay attention that Ravencoin is an open-source project without any treasuries, dev fees etc. so they really needed this help. Lead dev of Ravencoin Tron Black has stated that $40 000 required for the security audit has been successfully raised. We were happy to help the RVN team to reach this important target.
You are always welcome on 2Miners Ravencoin mining pools.
PPLNS: rvn.2miners.com
SOLO: solo-rvn.2miners.com
Innosilicon A10 Ethereum Mining Problem
A lot of our miners have recently reported the hashrate decrease for their ASIC miners in Ethereum and Ethereum Classic pools. The issue is the increasing DAG file size as always.
Even Innosilicon A10 Pro with 5GB memory on-board is already performing at only 80-85% of the hashrate specified by the manufacturer.
We could do nothing to help our miners from the pool side. We suggest ASIC owners to write to the ASIC manufacturers and ask for the new firmware. This is the only solution.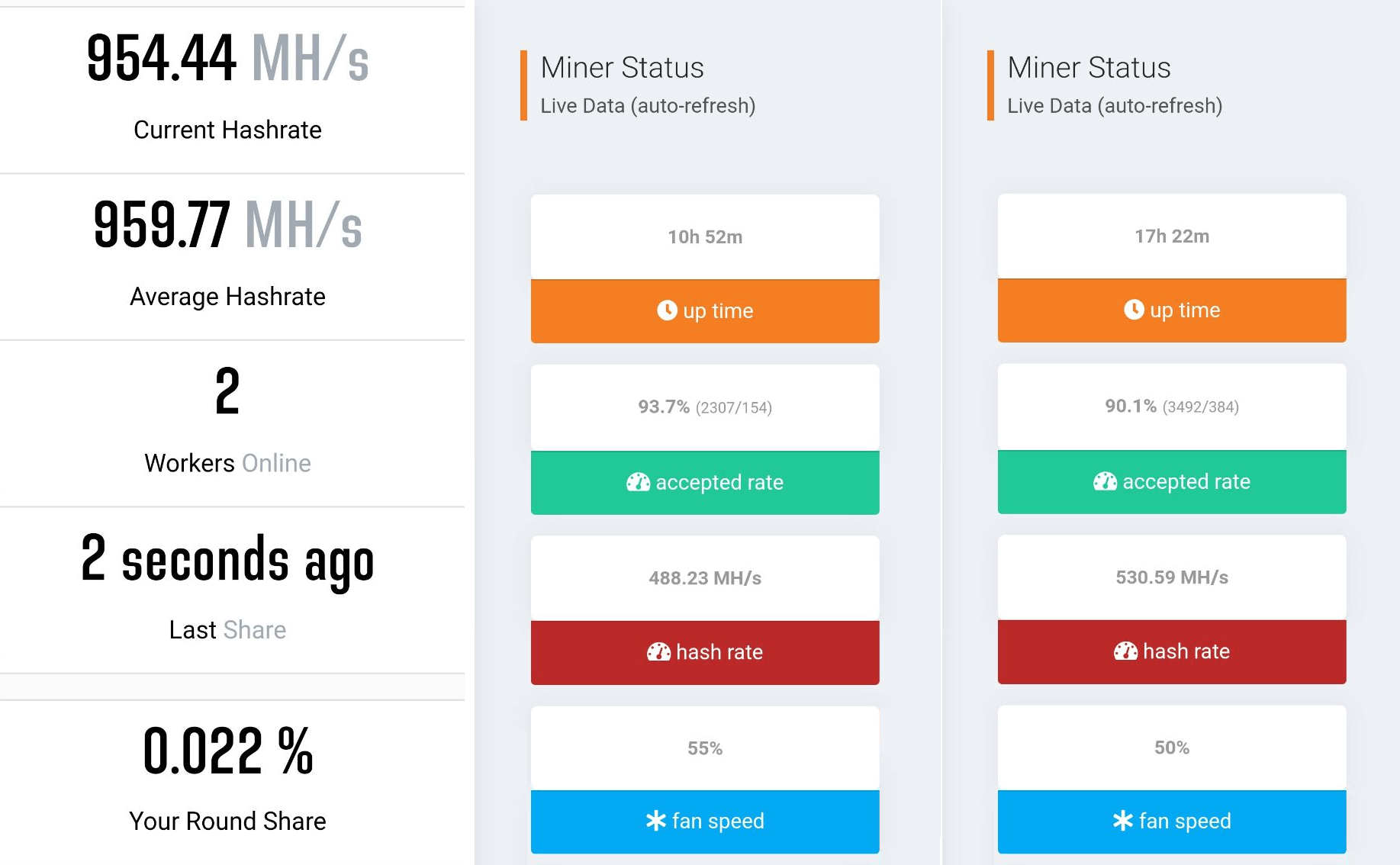 A10 owners are currently trying to find the best firmware in our Telegram Chat.
Unfortunately, ASIC's will not support Ethereum Classic mining as soon as the DAG file is reduced. This is expected to happen in late November. Please read our post Ethereum Classic Will Not Be Supported by ASICs and Nicehash
Zombie Mode and Other Miner Updates
Starting from epoch 382 (approx. December 16), all 4GB GPUs will stop mining Ethereum. The problem is the gradually increasing DAG file size. Luckily, the developers are working hard to find a solution, and they already have one. The lolMiner developers have released the updated software version adding the so-called zombie mode for cryptocurrency mining. This mode will enable 4GB GPUs to mine Ethereum even at the beginning of 2021. The same functionality has been implemented in TeamRedMiner. Check our article How to Mine Ethereum and Ethereum Classic on 4GB GPUs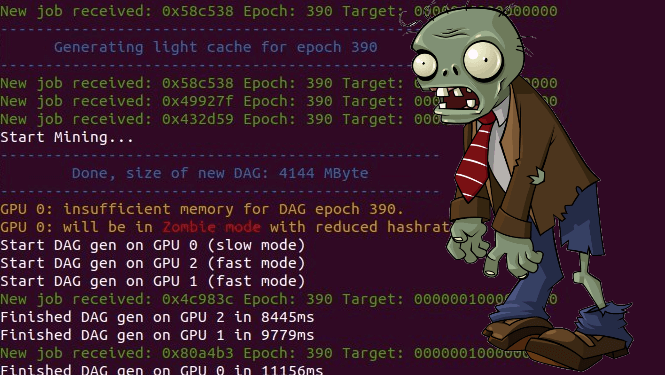 Other software developers have released the new versions of the miners as well. We've updated our Quick Start Archive. Archive password is 2miners
Such popular miners are included:
gminer 2.28
lolminer 1.11
t-rex 0.18.1
nbminer 32.1
phoenix 5.1c
The popular Claymore's miner will stop mining Ethereum Classic and Ethereum very soon (ETC on November 6, ETH on December 29). Please prepare another mining software in advance. We've launched a test pool and experimented with different Ethash miners to find the best one. We highly recommend our post Claymore's Ethereum Miner Stops Working. Best Alternatives
Epoch Number and DAG Size
Lately, everybody keeps talking about Ethash (Dagger-Hashimoto) epoch number and DAG file size. These important parameters are now shown on 2Miners pool dashboard for each Ethash coin.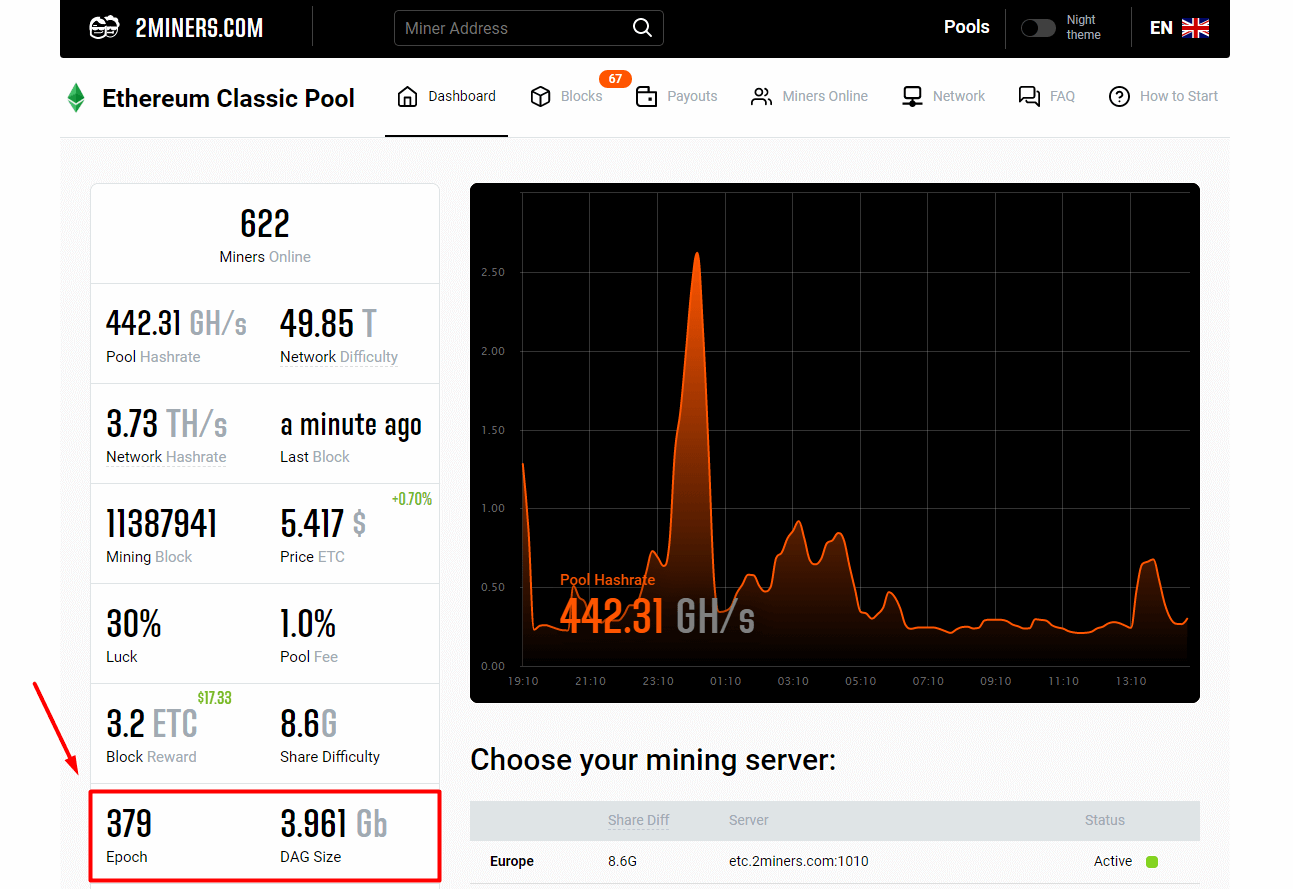 Remember to follow us on Twitter to get all the news as soon as possible.