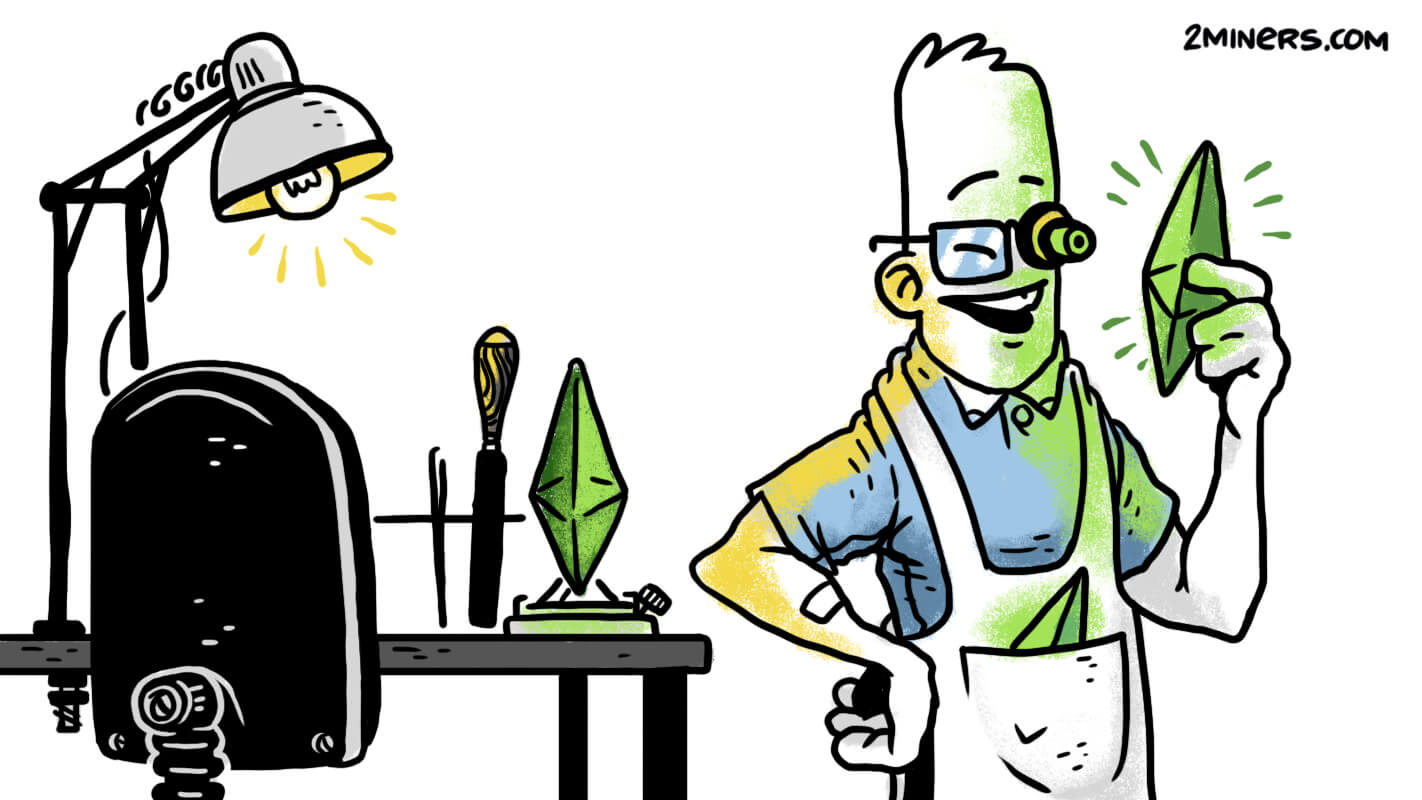 Ethereum Classic DAG File Problem
First of all, ETC is really going to decrease the DAG size. DAG is a special data block uploaded to the GPU memory when a mining device launches. You can't mine the cryptocurrency and get rewards without DAG.
ETC developers may cut DAG down on #372 epoch when the file size was 3.91GB. If they cut it down on #376 epoch, it will be 2.47GB. So even 3GB GPUs would be able to mine ETC.
In this case, everybody wins. The network would be more secure thanks to a higher hash rate, which would discourage hackers from attacks. The owners of 3GB GPUs would make a nice profit. 2CryptoCalc profitability calculator often places Ethereum Classic at the top of the ranking.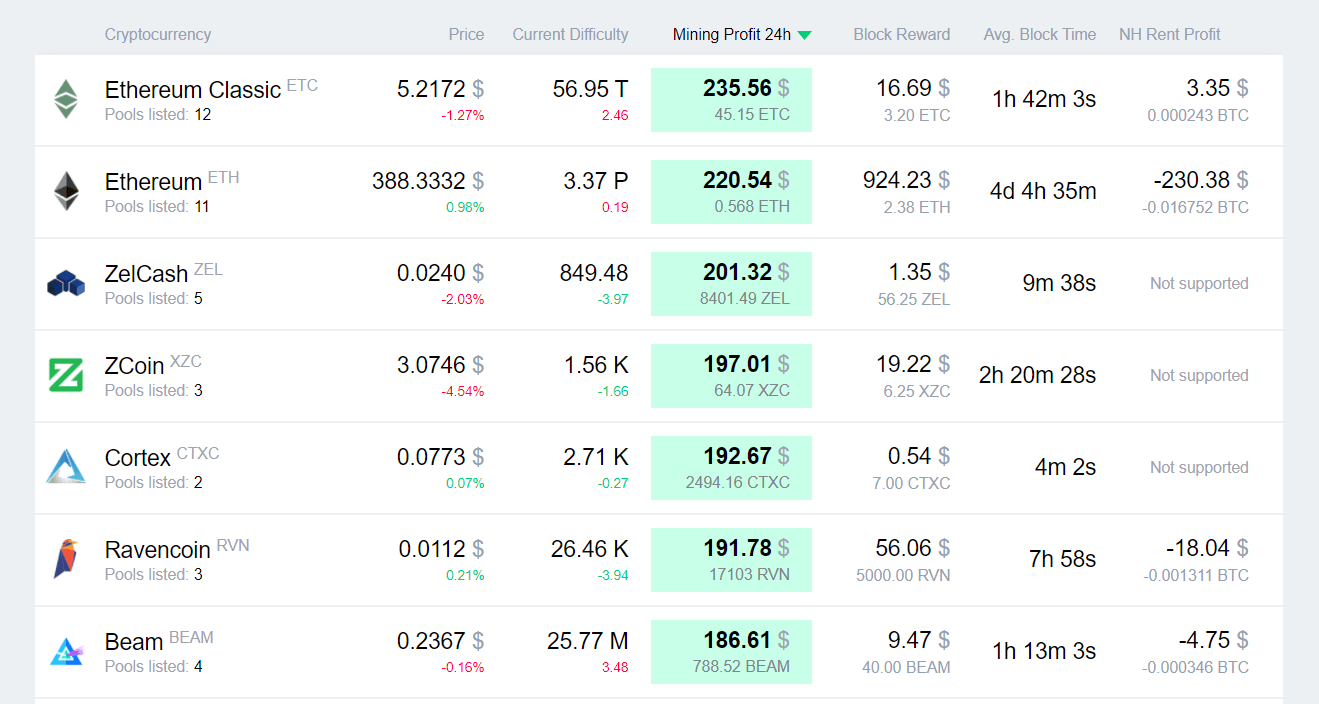 Plus, earnings would come through in the form of the reputable coin (as opposed to little-known projects). In reality, the owners of 3GB GPUs have even more good news. ASIC miners and old mining software will not be able to mine ETC.
On block 11 700 000 блоке (epoch 390) epoch size will be increased from 30 000 blocks to 60 000 blocks. ETC will reduce the epoch number from 390 to 195. DAG file would be generated with seedHash parameter for epoch 390 but with epoch 195 size! SeedHash parameter generation is different for the new Ethash algorithm used for Ethereum Classic. This is how the seedHash is generated before and after ECIP1099:

As you see from the image above the seedHash would be generated "through one".
In simple words: Mining pool is sending seedHash parameter to the miner to define the epoch. Miner gets this parameter and thinks that is is for example epoch 390 and 4 GB DAG file should be generated. However for ETC this seedHash represents the 195 epoch and 2 GB DAG file should be generated. Miner couldn't work properly and it will send invalid shares to the pool.
ASICs to Stop Mining Ethereum Classic
Recently, we have received more news. First of all, Innosilicon, renowned for its ASICs, has made a statement. Innosilicon A10 won't be able to mine Ethereum Classic if the algorithm changes.
Changing the algorithm is part of the ETC security plan presented in August 2020.
Here is what Innosilicon says.
In theory, A10 can mine the cryptocurrency with the same algorithm that Ethereum has. If the algorithm changes, the mining device won't be able to mine.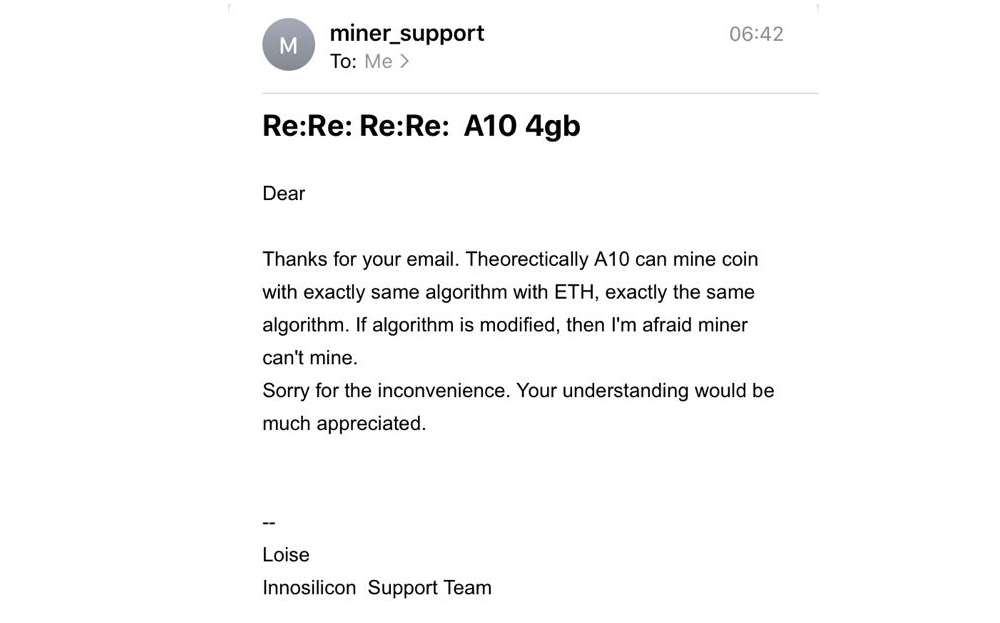 So when Ethereum Classic implements the changes, ASICs like Innosilicon 10 and Antminer E3 won't threaten the network anymore. Remember that ASICs are highly efficient, which lets them concentrate large computing powers. For this reason, the earnings of GPU owners are much lower.
Nicehash Won't Support Ethereum Classic
Nicehash is not going to support Ethereum Classic. The platform confirmed the information.
As you probably know, ETC made this change to avoid our massive hash power, and that is their plan to secure their network. For now, we are not planning to support them.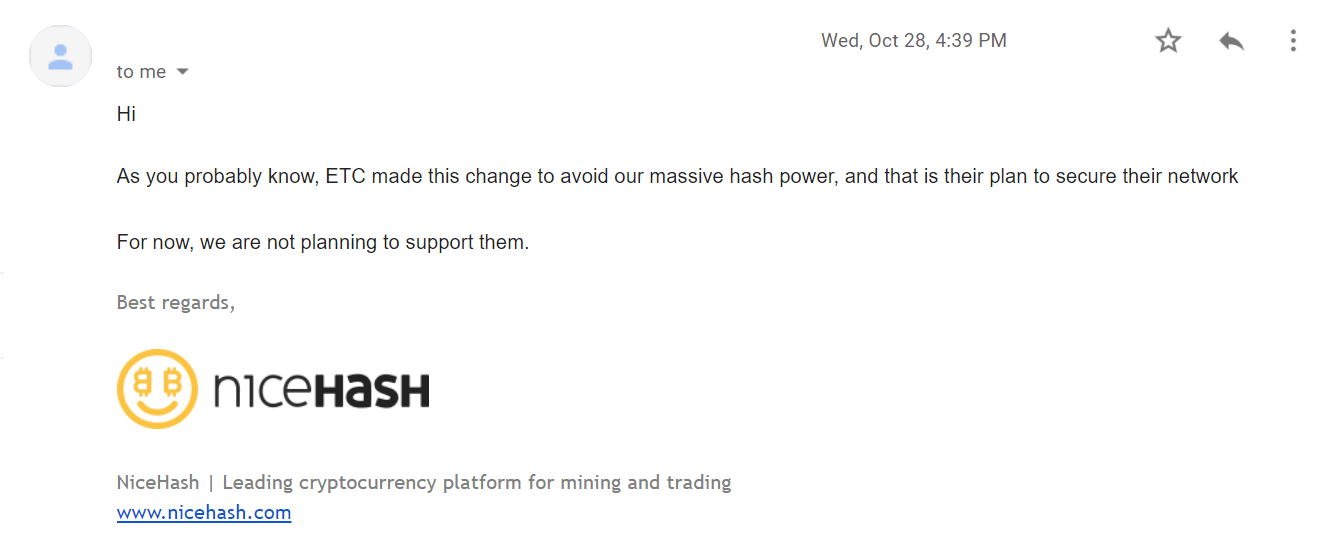 So after the update potential attackers won't be able to rent computing power from Nicehash, the same platform used to perform 51% attacks on the network. This will ensure that miners are safe and will get their earnings.
We checked some recent data. As of now, you can attack Ethereum Classic at a quite low cost. A one-hour attack would cost $4,378. Nicehash has more than enough available power to do that. So miners should be happy with the news.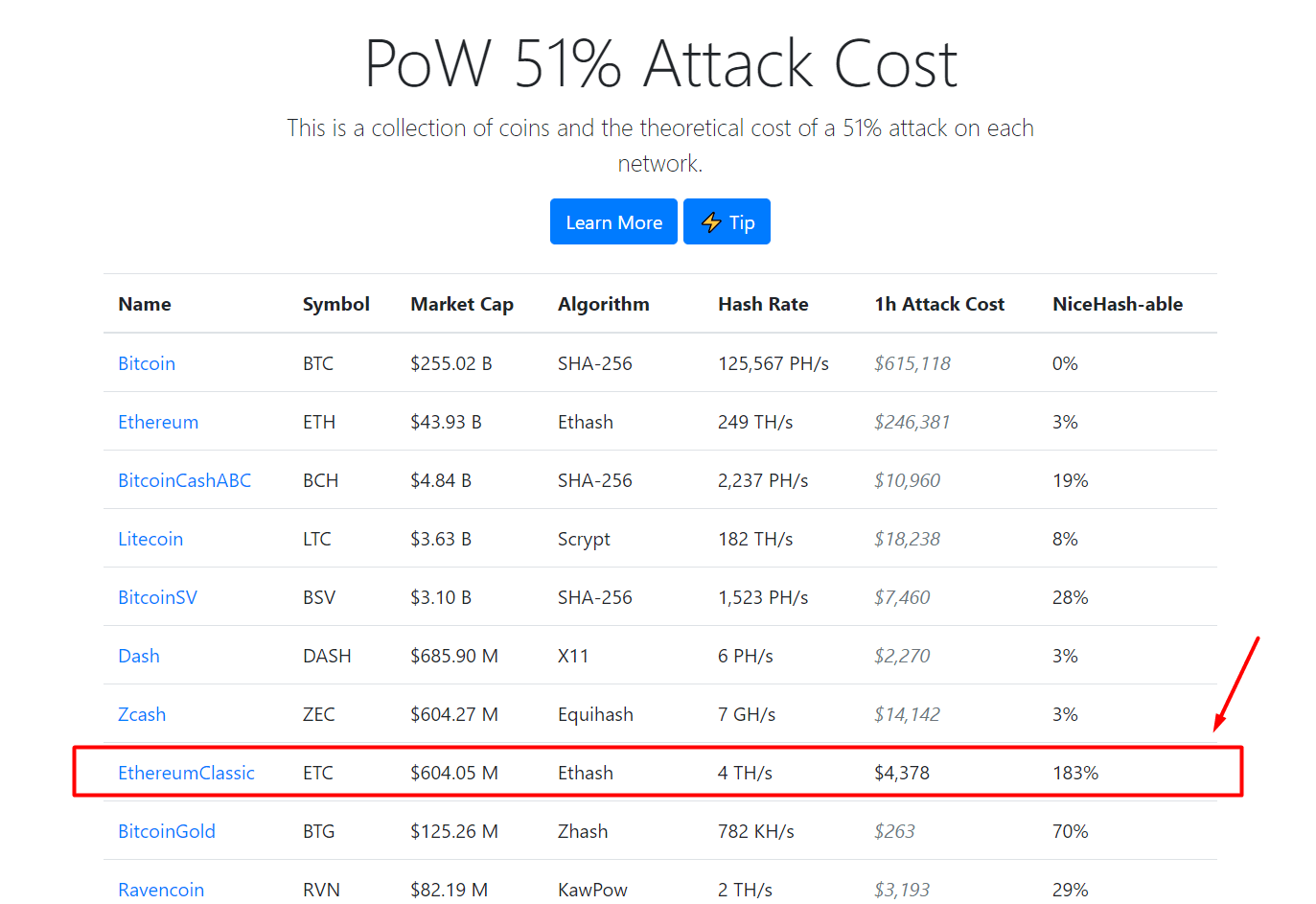 3GB and 4GB GPU Mining
This news is fantastic for the ETC community and miners with weak equipment. If everything goes well, the network will be secure against 51% attacks, get a ton of hash rate thanks to 3GB GPUs, and get rid of ASICs. Ethereum Classic will have all the conditions for future development.
These changes will also benefit the network decentralization. Computing power will be distributed more evenly among more users. This is what every blockchain project must strive for.
Remember to follow us on Twitter to get all the news as soon as possible.