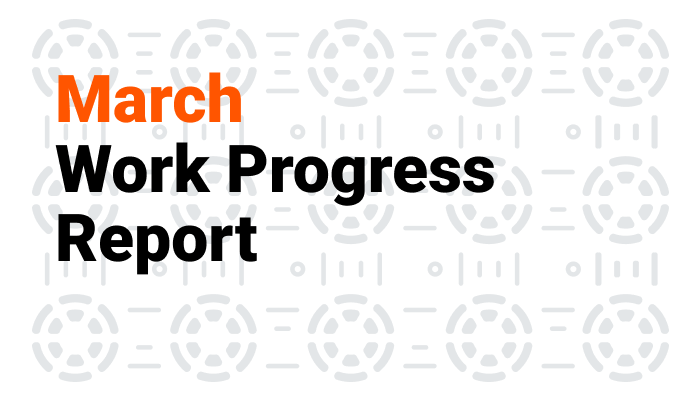 Attention, Zclassic Pool Will Stop Working
Zclassic developers are planning to execute a huge update on block number 707000 (approx. April 7th). It is called TRIPLE HALVING. Countdown could be found on their website.

ZCL wants to update the code and make the Network protected from 51% attacks, keep it ASIC-resistant and many more.
All details could be found in this Medium post Zclassic Development in Review.
What is very important for miners – Zclassic developers are decreasing block reward from 12.5 to 0.78 coins. Despite reducing the block time twice, the overall daily amount of mined coins would be decreased 8 times. Currently, 2Miners mining pool is making about 1000 ZLC monthly (the equivalent of $150). If this amount is reduced eight times it would become less than $20. Economically there is no sense to keep supporting Zclassic anymore.
On April 5th 19:00 CET we will stop ZCL PPLNS and ZCL SOLO operation. The next day we will pay out all the miners' balances and close the pool. We could consider the ZCL cryptocurrency mining support in the future but at the moment is not reasonable to do so.
We recommend all the ZCL miners to use 2CryptoCalc and find the most profitable coins to mine in the nearest days.
Nervos CKB Hashrate Growth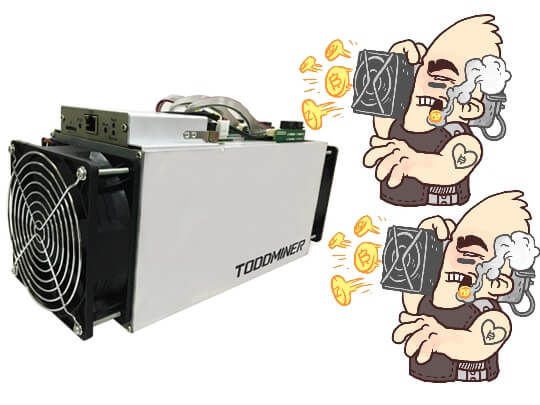 Multiple ASIC manufacturers have prepared the ASIC devices to mine CKB coins. The first ASIC-miner released was Toddminer C1. It was followed by Toddminer C1 Pro and Antminer K5. ASIC appearance has caused the Network Hashrate and Network Difficulty growth.
Thanks to our Telegram community chat members we have successfully tested the new ASIC's and set up our mining pools properly. From now on you could mine CKB using ASIC miners at 2Miners in both PPLNS and SOLO modes.
Here is the basic setup:
Workername Mode: Custom
Workername: ASIC_ID
Pool: stratum+tcp://ckb.2miners.com:6565
Worker: YOUR_ADDRESS
Location: all
Backup Pool: stratum+tcp://ckb.2miners.com:6464
Backup Worker: YOUR_ADDRESS
Location: all
We've covered all other mining aspects in our post How To Setup Toddminer C1 and Antminer K5 for Nervos CKB Mining.
Antminer E3 Updated Firmware
In February we've stated that Antminer Ethereum ASIC – E3 has stopped mining Ethereum Classic due to the limited amount of this mining device memory. Our article was re-posted many times by different media resources. Thanks to that Bitmain has heard it's miners and released the new firmware which allows Antminer E3 to mine ETH till the end of the year.
Read our post for more information Antminer E3 Stops Mining Ethereum Classic, Just Over a Month Remaining for Ethereum.
Ethereum High Fee Blocks
In March Ethereum network load was huge. Some days were very profitable for our miners. 2Miners always pays to its miners all the transaction fees included in the block.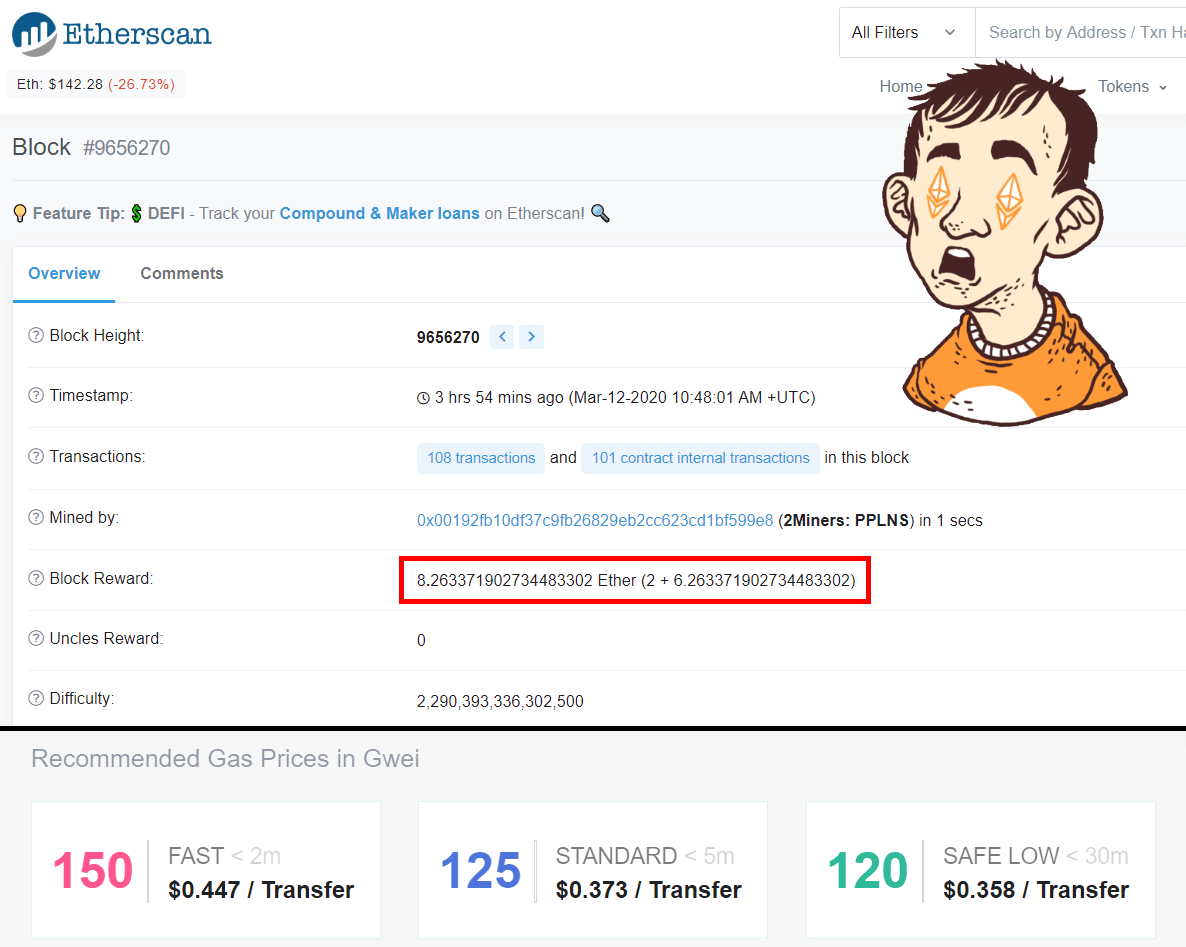 On the screenshot above the block reward was 8.26 ETH (instead of normal 2 ETH). 4 times more than usually. Not bad, right?
Join our Ethereum pool. The setup is simple, we also do have the video guide if you prefer.