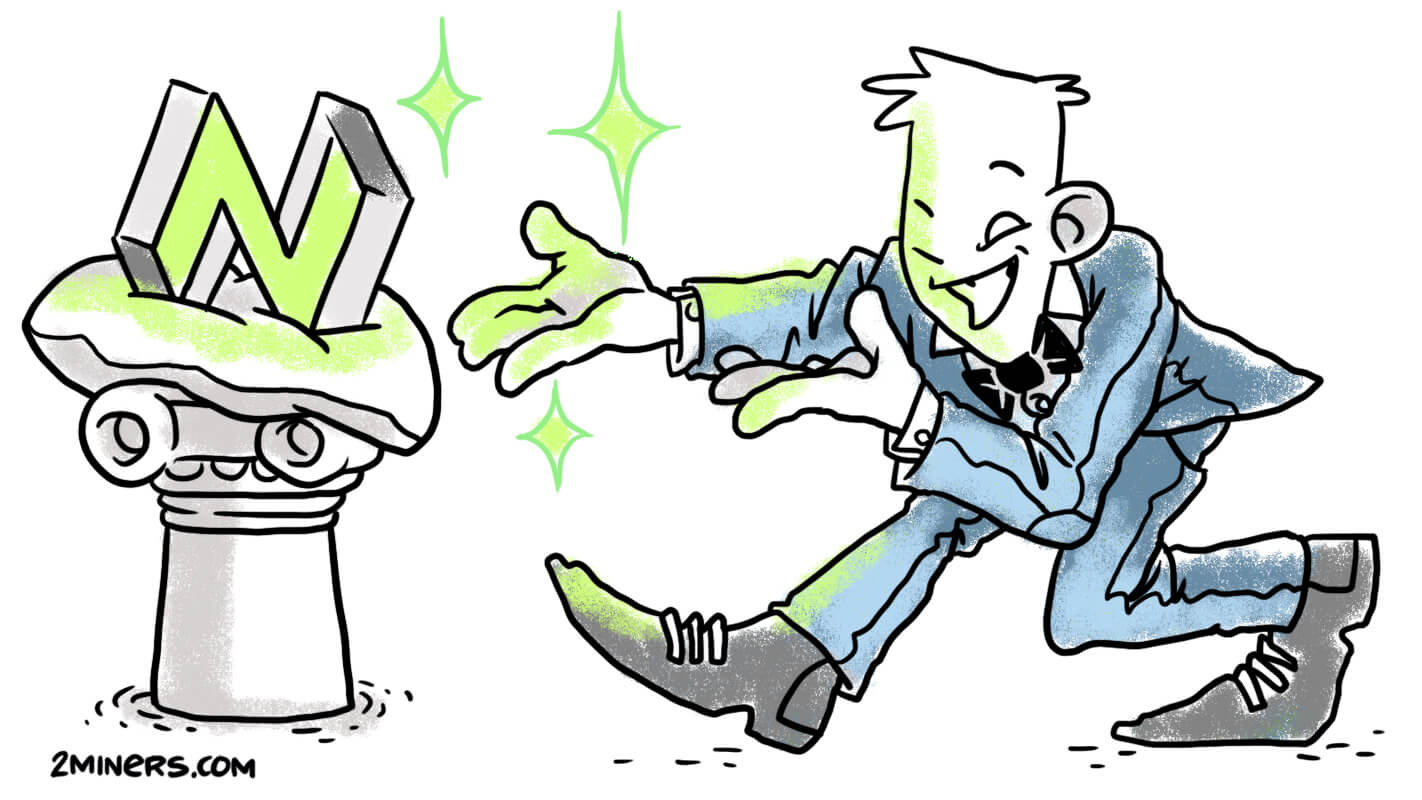 After our post was published, the Nervos network hashrate has increased even more. Today it's 2.40 Ph/s compared to 1.96 Ph/s a week ago.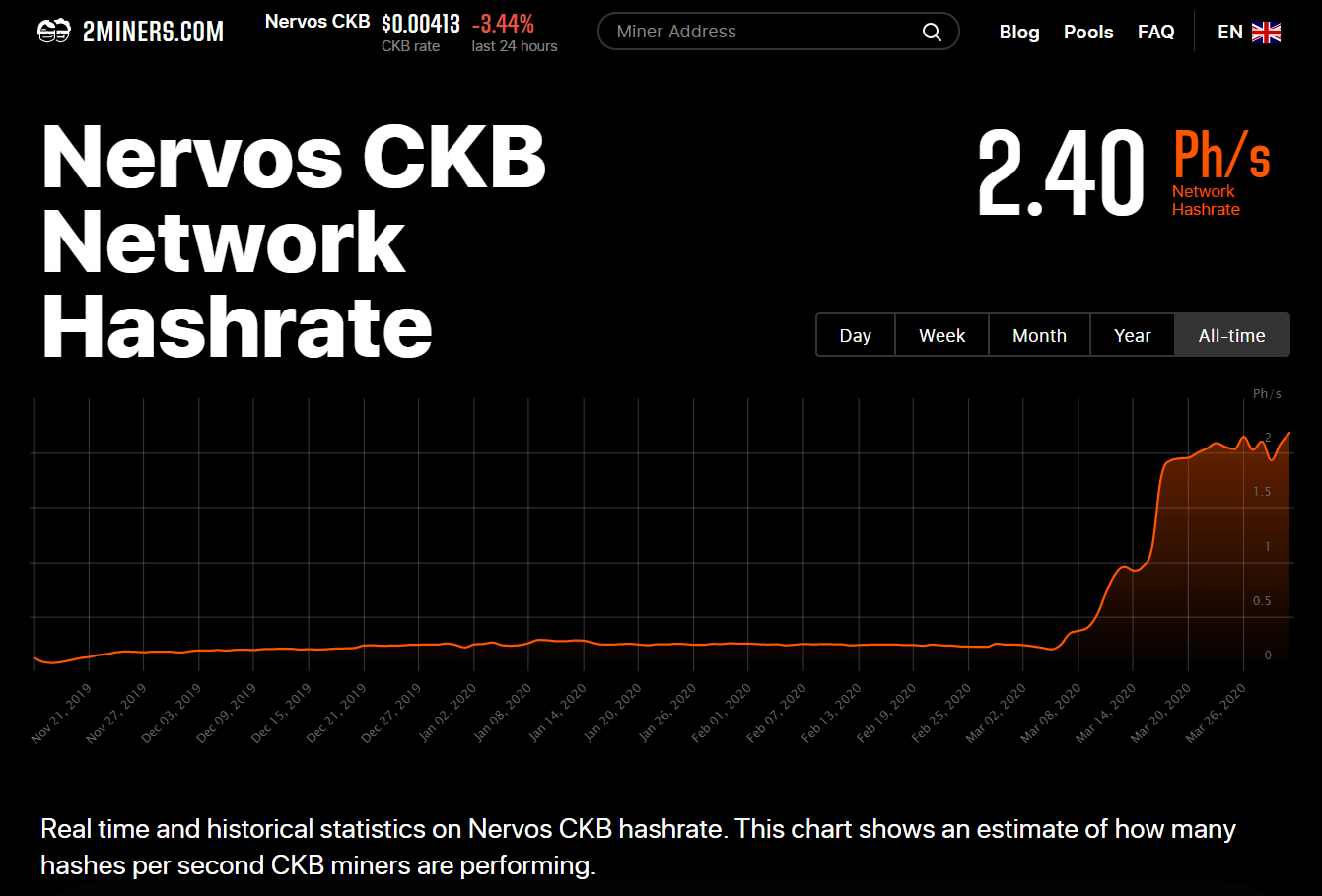 Which ASICs Mine Nervos CKB
The main reason for the hashrate increase is that C1 devices by Toddminer are already connected to the Nervos network. Ironically, Toddminer has surpassed Bitmain not just by the speed of launch and delivery, but also by specifications. C1 hashrate is 1.6 Th/s at 900 W. Antminer K5 due in April is expected to give out 1.13 Th/s at 1580 W. Both values are worse.

Toddminer C1 costs 0.27 BTC, which is equivalent to $1,710, while Antminer K5 costs $1,380. Clearly, such a small difference doesn't compensate for a higher hashrate and lower consumption.
According to WhatToMine, Toddminer C1 brings around $35 on Nervos CKB.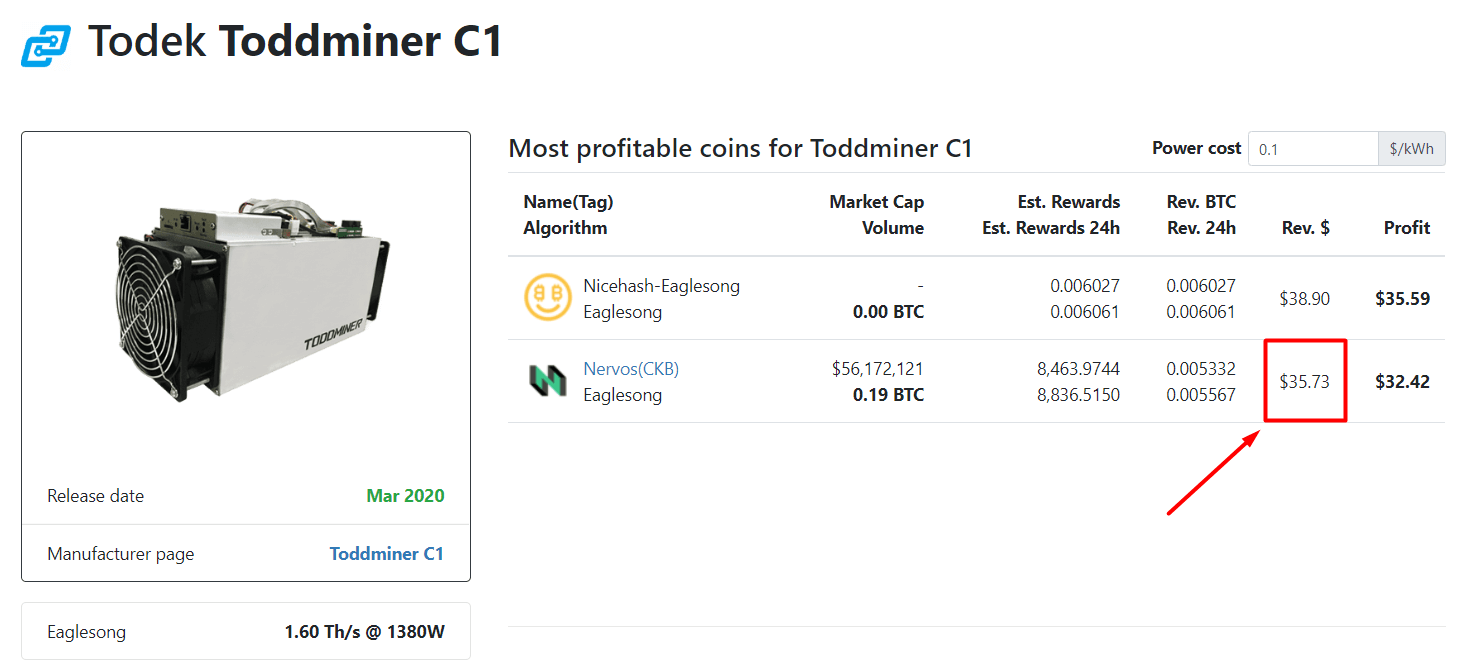 Antminer K5 that is yet to be launched would bring $23.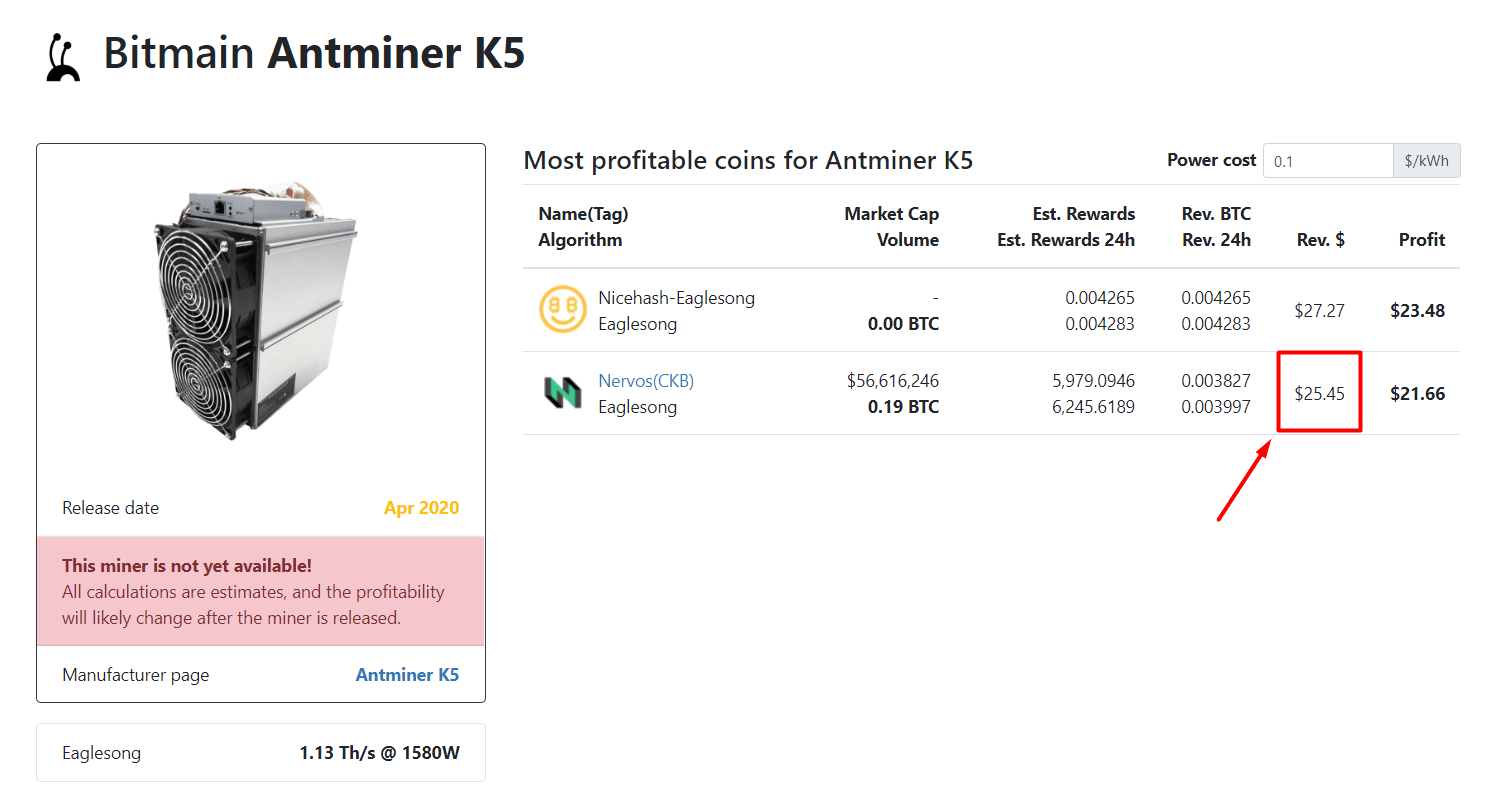 An important note: today ASIC manufacturers can benefit most from Nervos CKB mining, because right now their devices are the most powerful in the network. Once Antminer K5 devices reach their customers, the network hashrate may grow significantly. Mining difficulty will go up, while profitability will go down. Miners may get trapped, so we advise keeping it in mind before purchase.
The 2Miners Telegram chat users say that Toddminer C1 devices are already mining Nervos CKB. On March 18, a user's company received them in China and shipped them to Europe the day after. Last Wednesday, on March 25, the devices reached Europe, and now they are connected to the 2Miners pool. The pool hashrate has reacted instantly.
Our miners are happy about the current situation pointing out a low percentage of rejects. Some miners have reported 6-7% of rejected shares on f2pool which could be also caused by the poor internet connection between the pool and the miner.
The 2Miners pool is ready to accept new ASICs for Nervos CKB mining. The pool is optimized and shows great results.
How to Setup Toddminer C1
The setup for Nervos CKB mining on ASIC is as follows.
Workername Mode: Custom
Workername: ASIC_ID
Pool: stratum+tcp://ckb.2miners.com:6565
Worker: YOUR_ADDRESS
Location: all
Backup Pool: stratum+tcp://ckb.2miners.com:6464
Backup Worker: YOUR_ADDRESS
Location: all
Solo mining is also available for Nervos. To mine in solo mode connect to:
stratum+tcp://solo-ckb.2miners.com:6868
You could always find the miner settings on the "How to start" tab of every mining pool.
Make sure to choose the port with high difficulty (6565 for PPLNS and 6868 for SOLO) and add "stratum+tcp" at the beginning – it's important.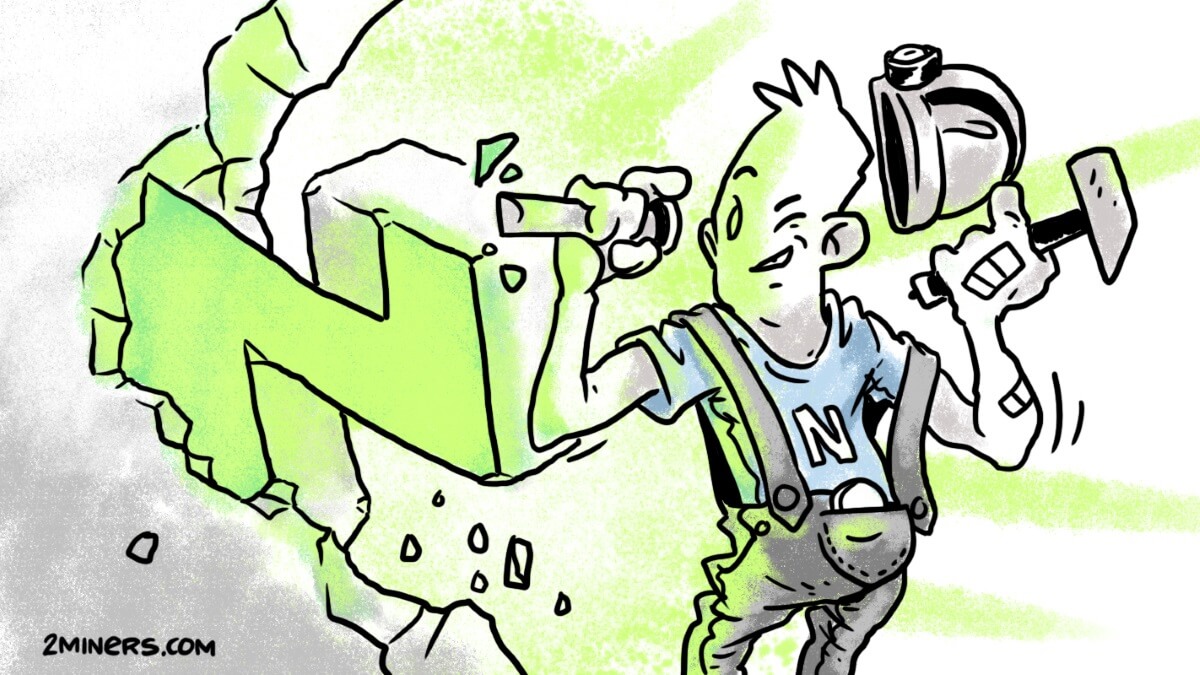 Overall, in the next few weeks there will be two ASIC models competing for new CKB coins. Later on, there will definitely be more. Unless the Nervos developers follow the example of Ravencoin and perform a hardfork. Either way, if you want to mine CKB in PPLNS or SOLO modes, the 2Miners pool is here to help.
How to Setup Antminer K7
The process is quite straightforward for all the Bitmain ASIC devices. No matter which Antminer model you have the firmware looks the same. We have 3 different servers for Nervos (CKB) coin in Europe, the US, and Asia so you could specify all of them in the settings. The first server should be the nearest to you.
Pool 1:
URL: stratum+tcp://ckb.2miners.com:6565
Worker: YOUR_WALLET_ADDRESS.ASIC_ID
Password: x
Pool 2:
URL: stratum+tcp://us-ckb.2miners.com:6565
Worker: YOUR_WALLET_ADDRESS.ASIC_ID
Password: x
Pool 3:
URL: stratum+tcp://asia-ckb.2miners.com:6565
Worker: YOUR_WALLET_ADDRESS.ASIC_ID
Password: x
CKB ASIC Profitability
You could always check the profitability of your ASIC device on 2CryptoCalc. Enter the number of devices you have and the calculator will give the result. You could also follow the Most profitable ASICs page.