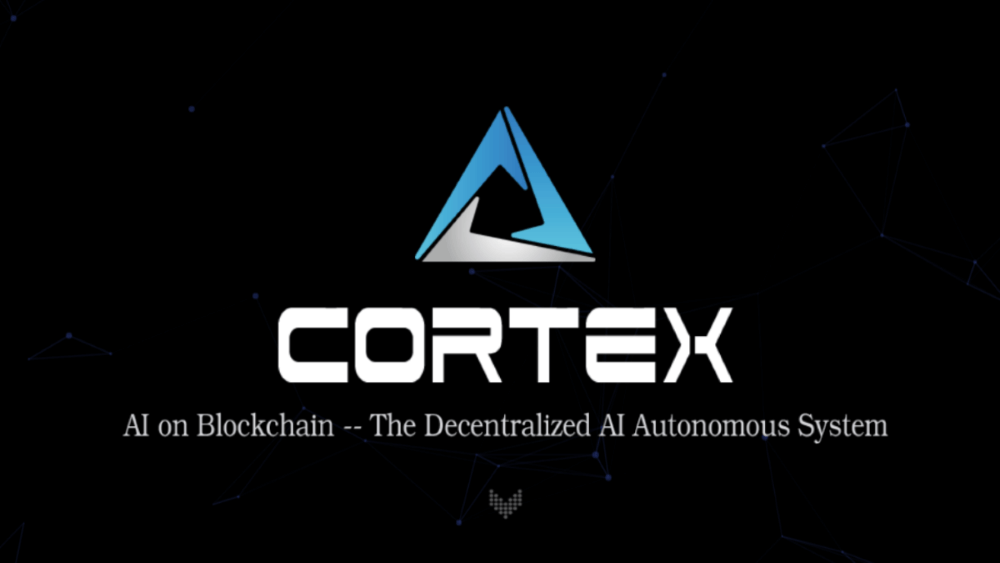 What is Cortex CTXC
The main page of the official website reflects what the developers are trying to build. Cortex is claimed to be "AI on blockchain" and "decentralized AI autonomous system".
The project code is open-source, and its main mission is to provide state-of-the-art machine-learning models on the blockchain. Users will be able to infer in them using smart contracts on the Cortex blockchain. The creators also plan to implement a machine-learning platform that will allow users to submit AI DApps (Artificial Intelligence Decentralized Applications).
The main components of the project are AI and machine learning. However, these features exist only in theory for now.
Cortex CTXC Features
Two main features of the project are smart AI contracts and the Cortex Virtual Machine (CVM).
Smart AI contracts allow users to write machine-learning programs on the blockchain and submit interactions with other contracts. CVM is fully compatible with EVM (Ethereum Virtual Machine).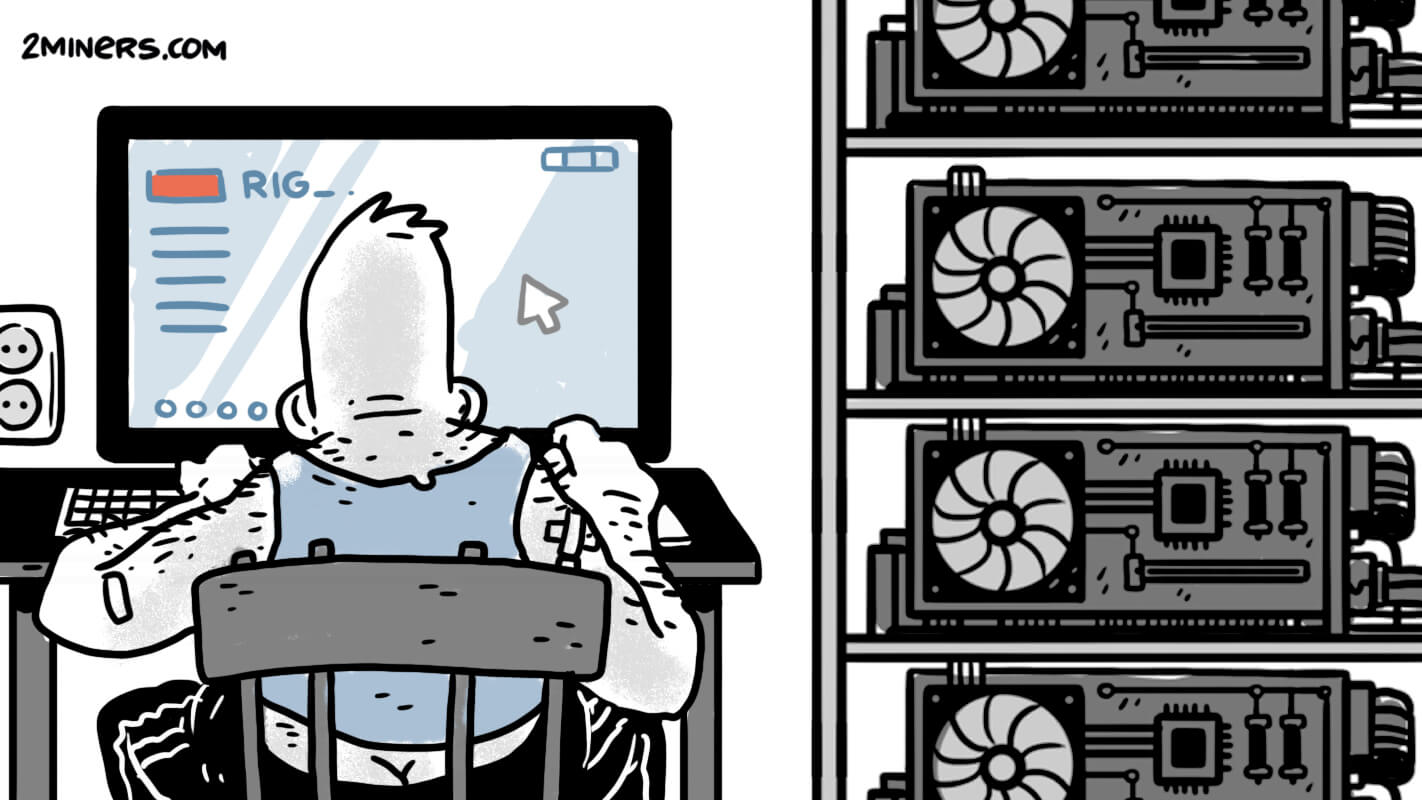 In the section dedicated to the Cortex consensus criteria, the developers explain what makes their project stand out. They talk about the difference between ordinary smart contracts and Cortex. Intelligent contracts may include inference instructions, but all the nodes will need to agree on the outcome of the inferred result. The developers plan to set up a bridge between computing power providers and algorithm providers for trading.
They want to create state-of-the-art AI in the blockchain ecosystem that can be managed independently by smart contracts.
The developers also plan to link two types of users. Machine learning researchers can upload AI data models to the platform, while other users who need these AI models can pay to their providers.
The developers established the Cortex AI ecosystem. Users can use CTXC to purchase AI-related products like graphics cards, deep learning machines, cloud computing services. The network users will need CTXC, the network native token, to execute such operations.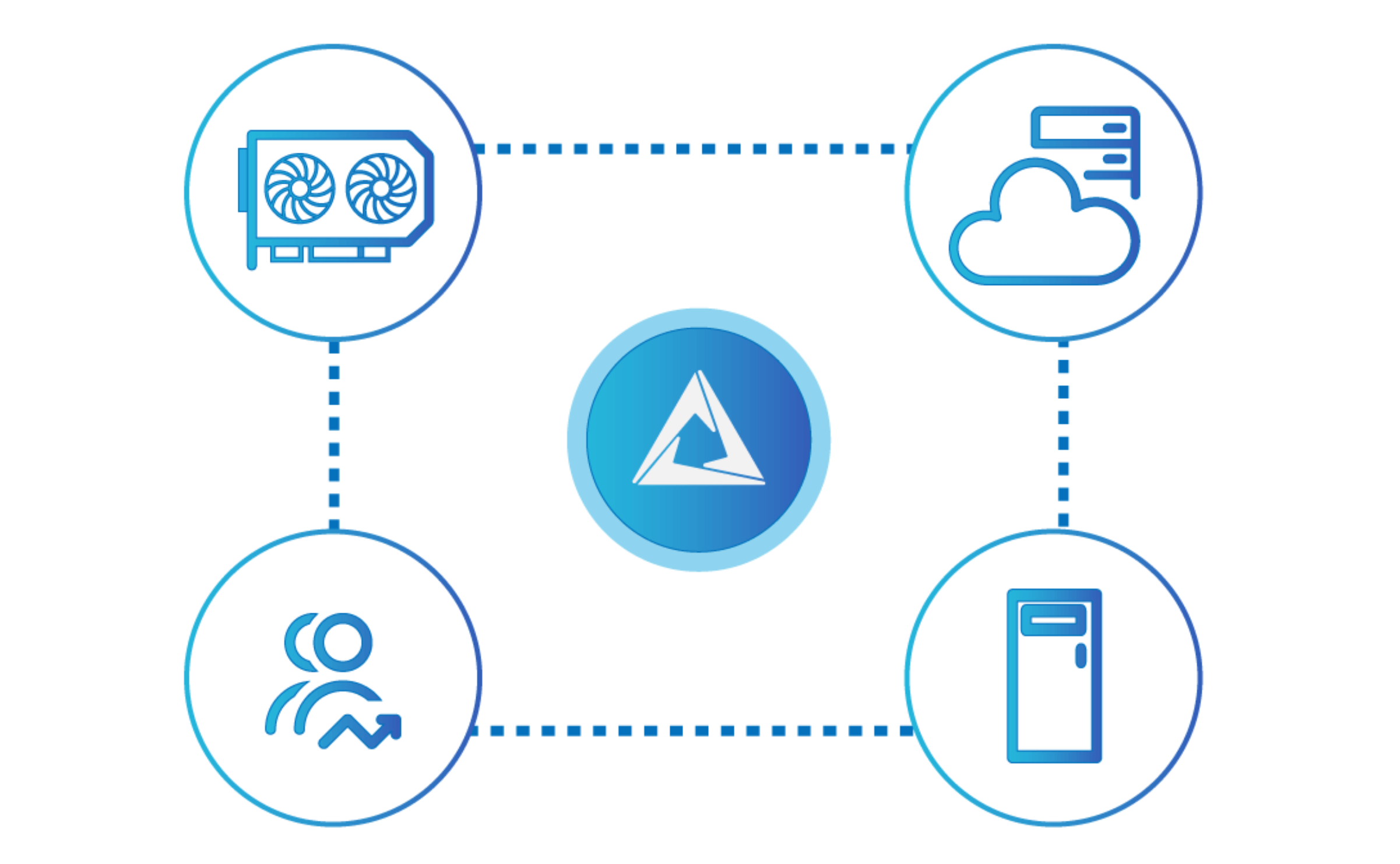 Bitmain that is also working on AI has invested in Cortex. Its AI-focused subsidiary is called Sophon.
Here is a full list of investors.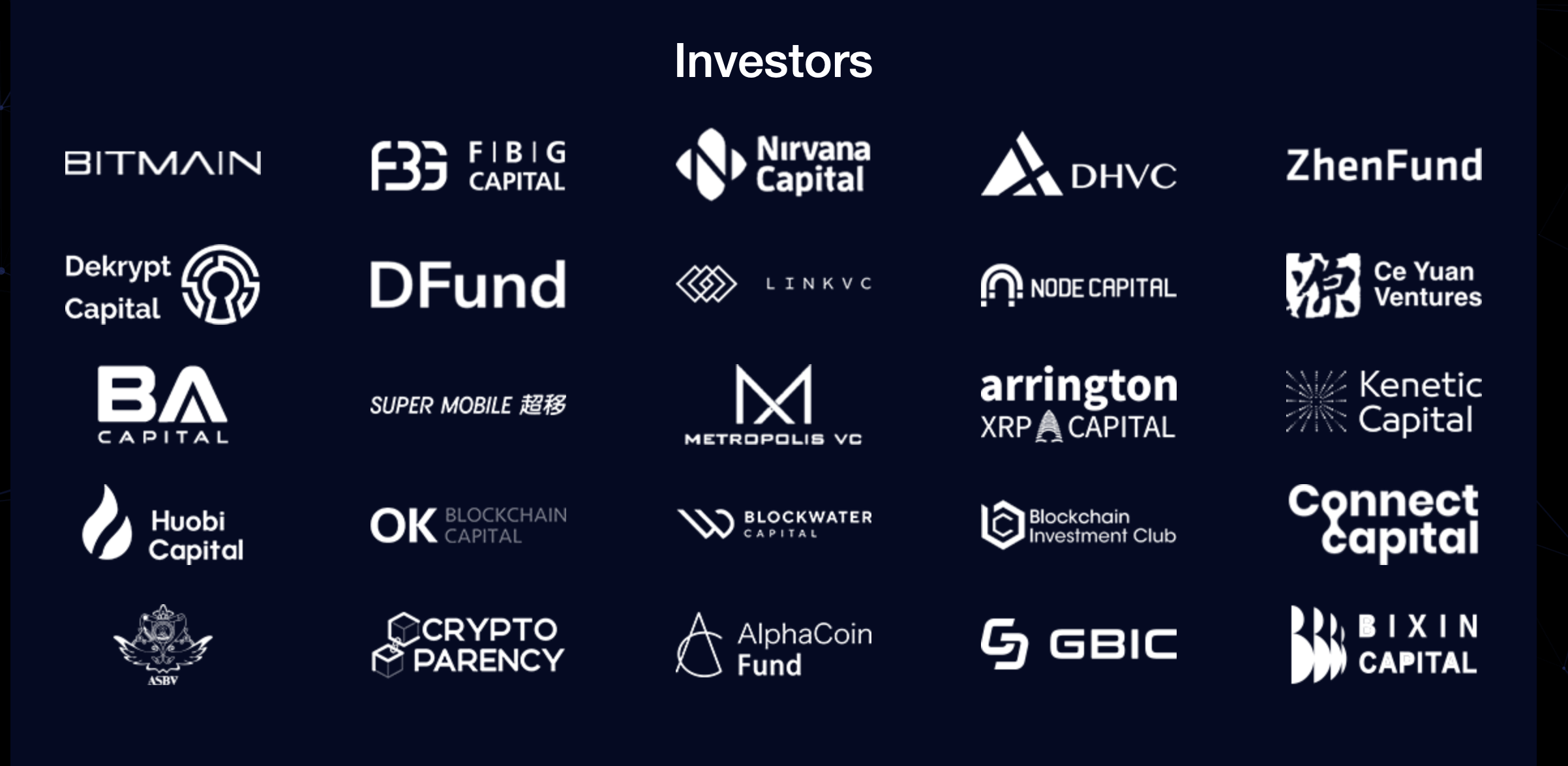 Cortex CTXC Performance
The cryptocurrency ranks 191st in the CoinMarketCap chart. It is far from the top ten, but still a good result, considering that the overall number of projects on the platform is 6 511. The current rate is $0.14, which is a bit higher than the day before.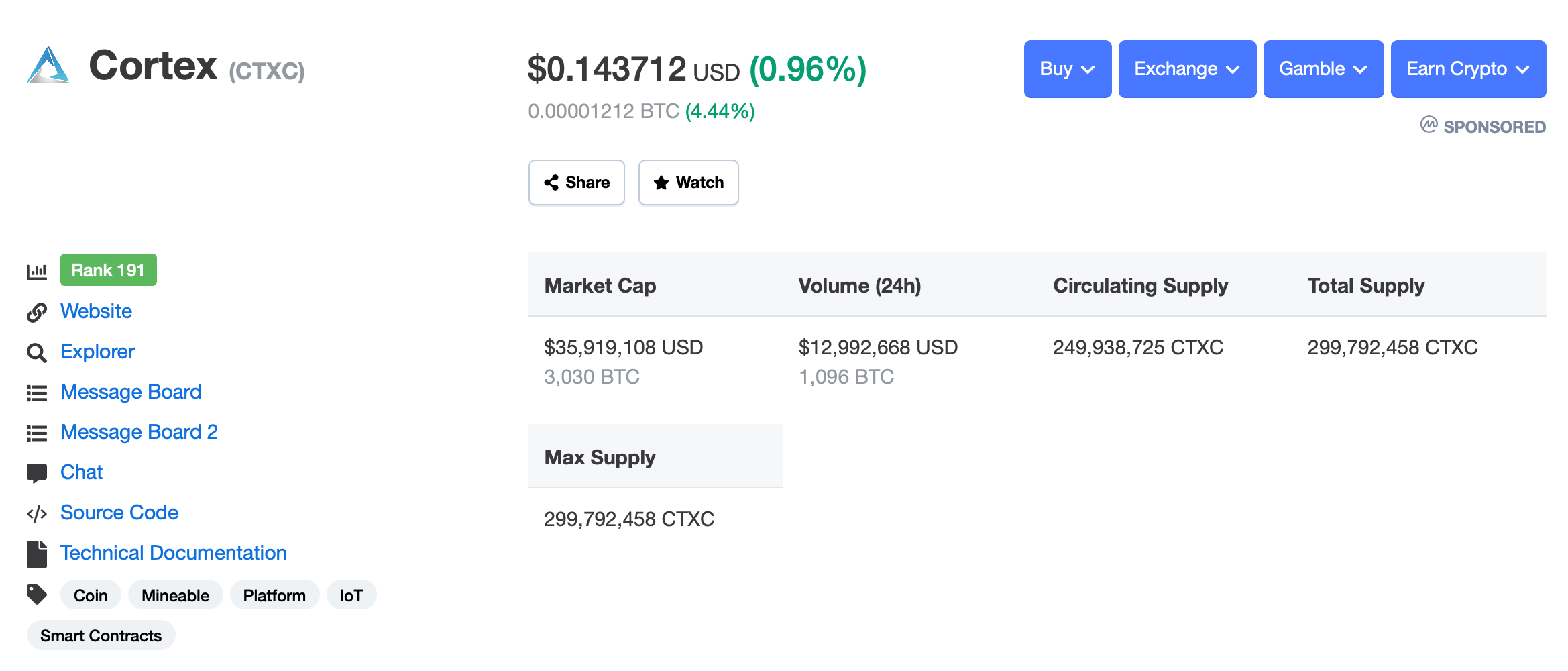 The market cap exceeds $35 million, while the 24-hour trading volume is $12.99 million.
CTXC has been listed on CoinMarketCap since April 2018. It reached its peak price of $2.41 on April 30, 2018.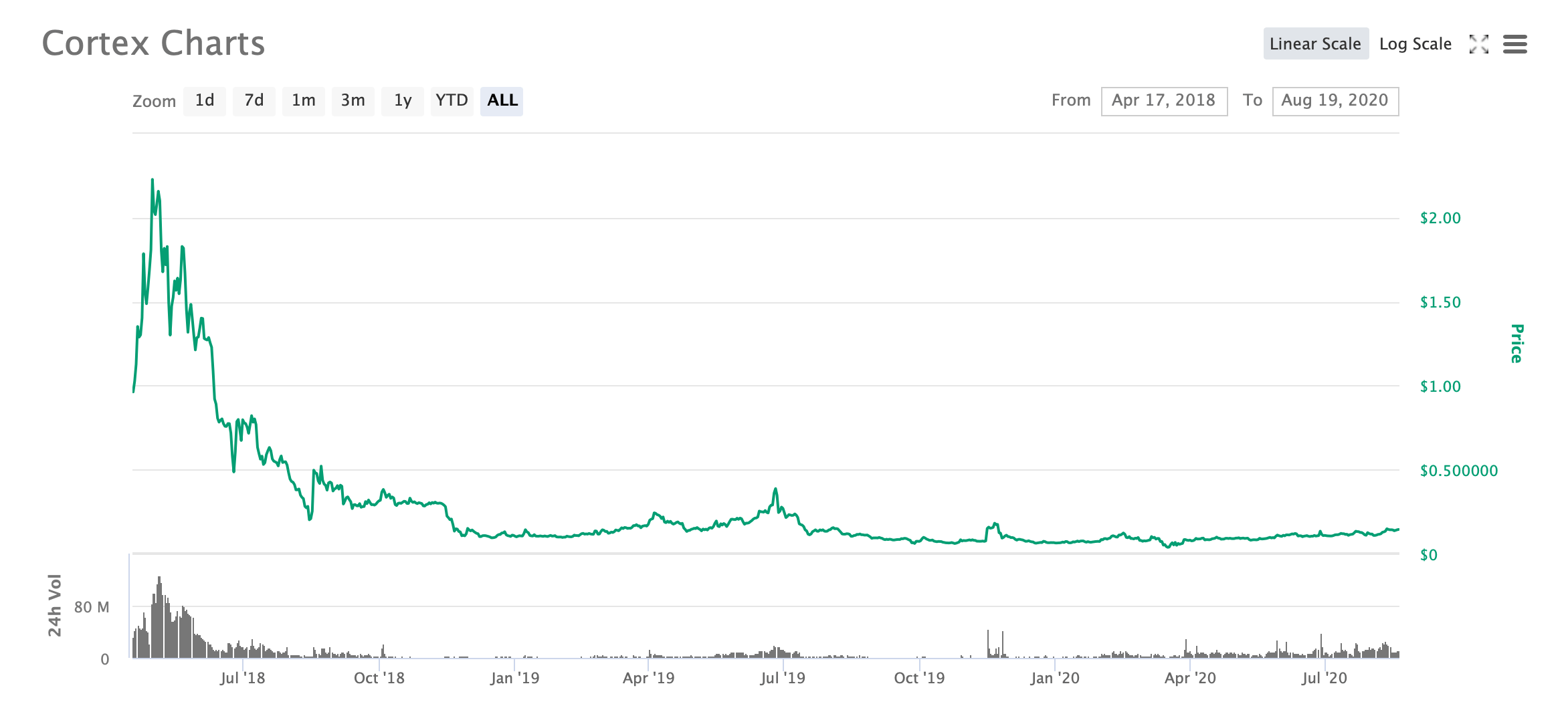 It is worth mentioning that the chart currently shows growing trading volumes. You can see it at the very bottom of the screenshot, under the green curve.
Where to Buy Cortex CTXC
Many popular cryptocurrency exchanges trade Cortex CTXC. In the last 24 hours, Huobi accounted for 46% of its trading volume. Other major platforms are Binance, OKEx, Bithumb, BKEX, etc. Cortex is usually traded in pairs with Tether and Bitcoin.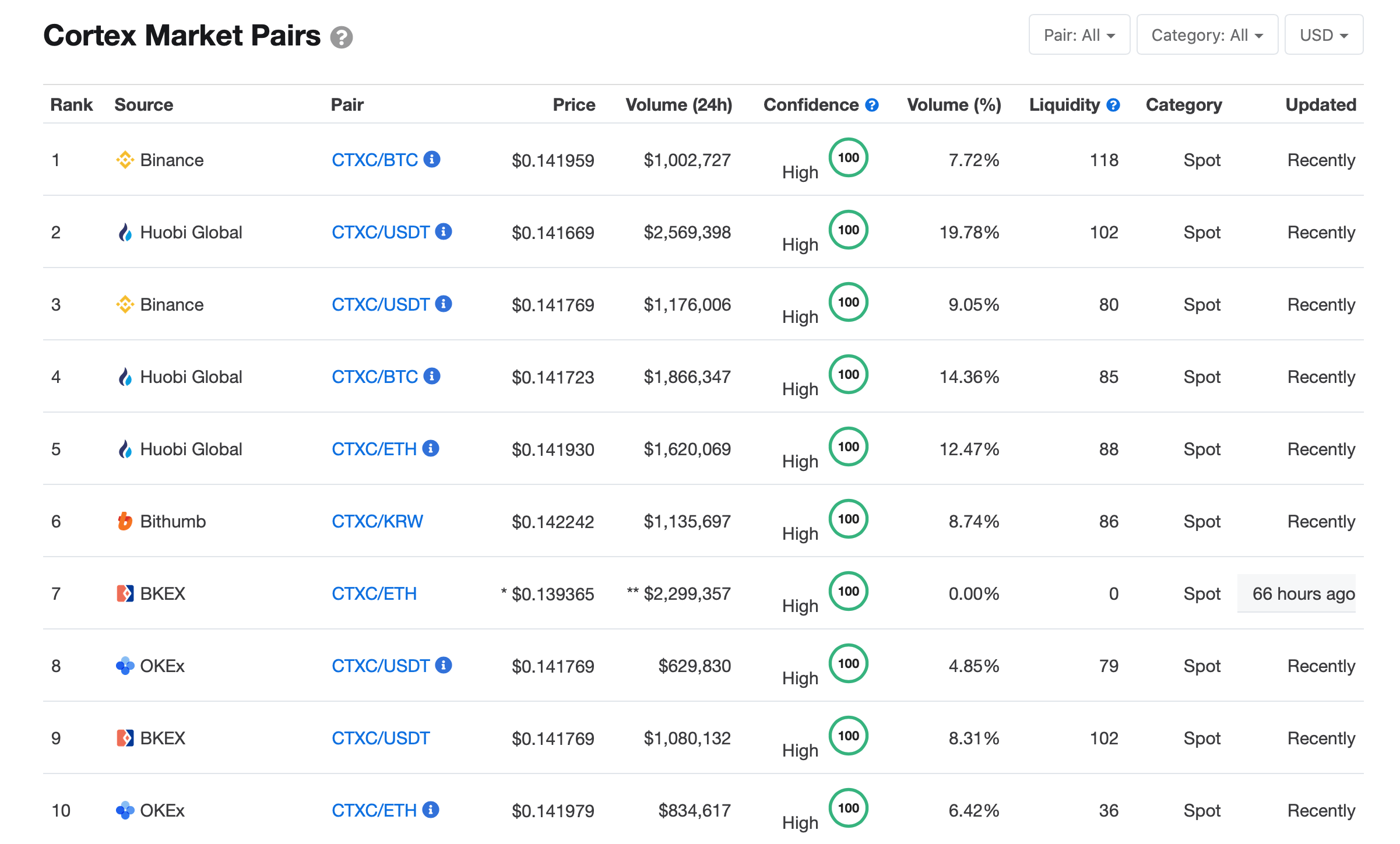 Here is a full list of partner exchanges from the official website.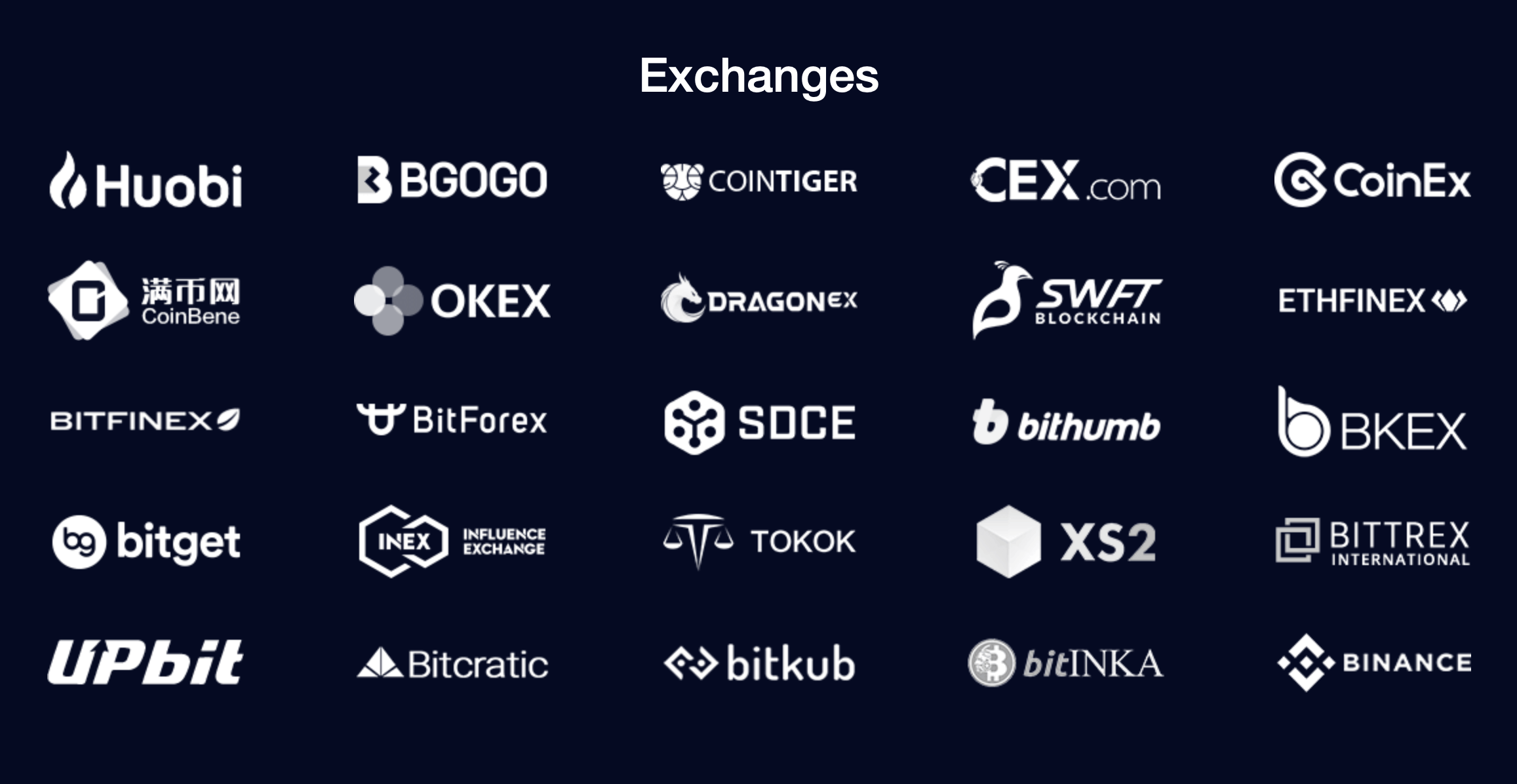 Cortex CTXC Wallet
To work with the CTXC token Cortex users can choose wallets for different platforms. The developers created iOS and Android versions. Desktop/laptop users can install the Cortex Wallet in Chrome. All the links are on the official website.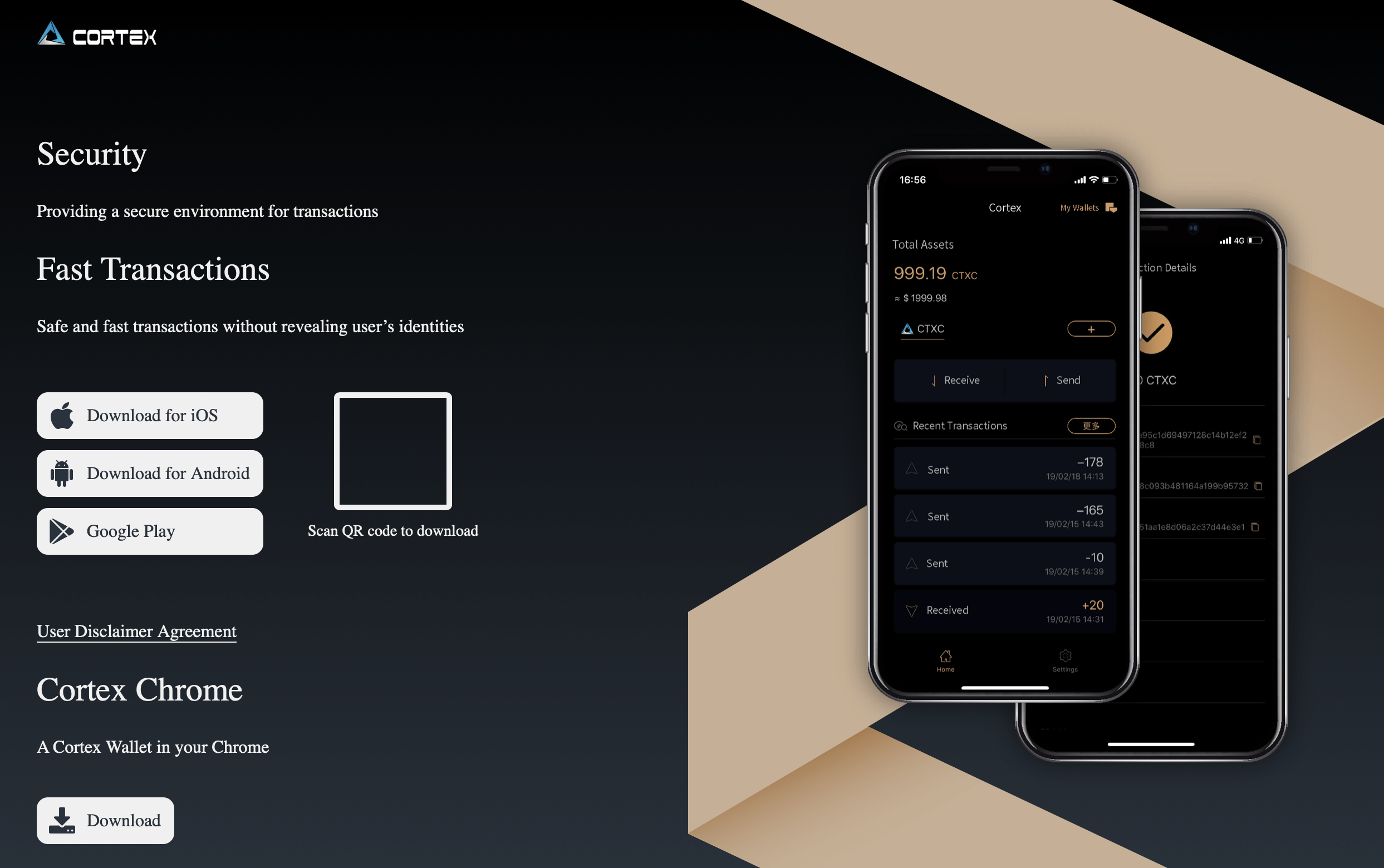 For some reason Download for iOS and Download for Android buttons don't work. If you have an Android, go straight to Google Play.
Cortex CTXC Mining
Cortex mining is based on the Cuckoo algorithm which is also known as CuckooCortex Algorithm. The block find time is 13 seconds, the block reward is 7 CTXC. The network will regularly perform reward halvings similarly to Bitcoin. The network hash rate is around 8 KGps, the difficulty is 2.48 K.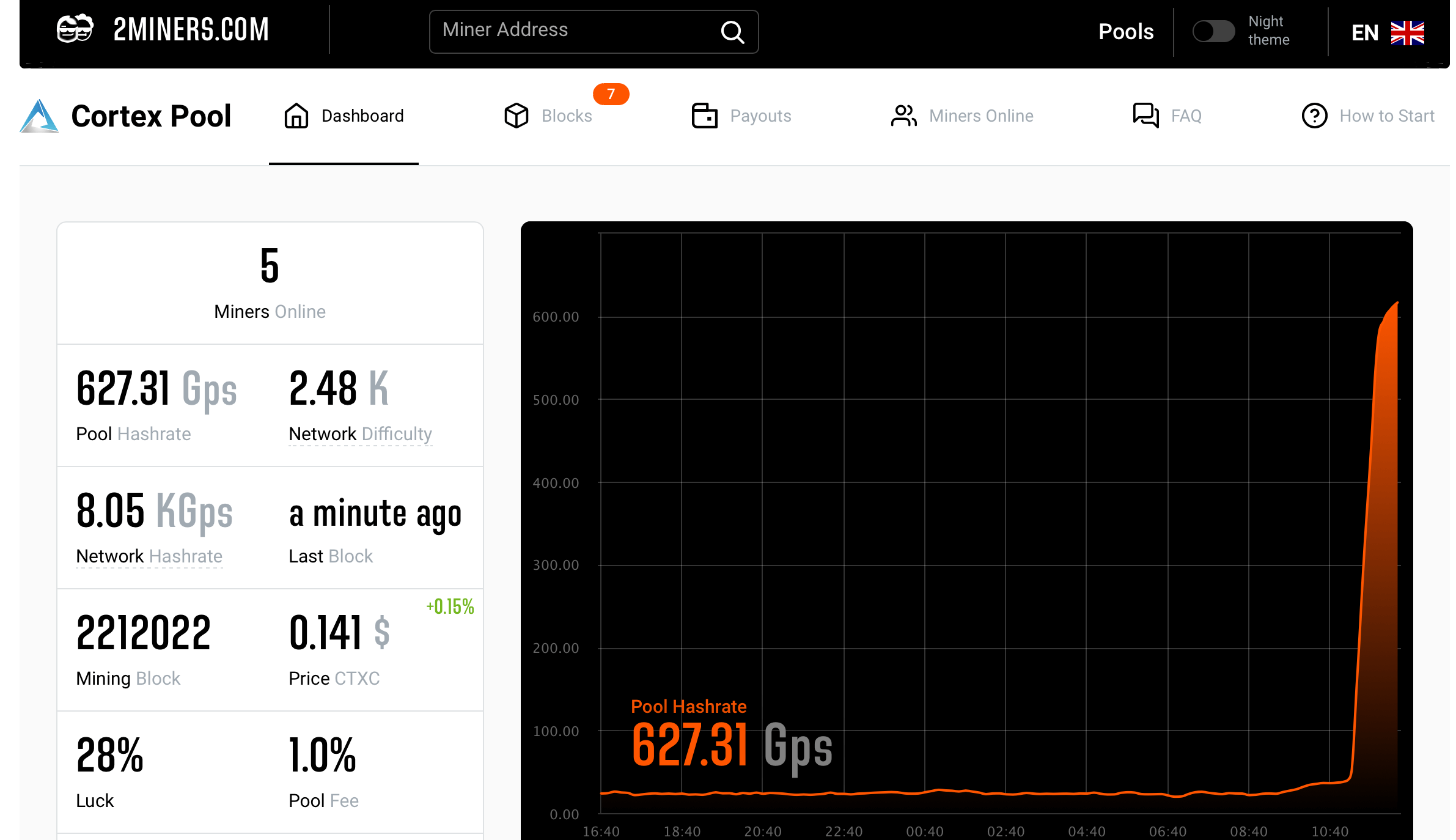 It's worth mentioning that CTXC mining requires a lot of memory. For Windows 7 or Linux OS the requirement is no less than 8 GB, while for Windows 10 it is 10 GB, because of a large amount of memory reserved for mining. The good thing is that the algorithm doesn't heat GPUs. Cortex is usually very profitable for high-performance NVIDIA GPU's.
To verify transactions in the Cortex network, you can use the blockchain explorer. It contains information about blocks, transactions, and even the best miners.
Where to Mine Cortex CTXC
We recommend mining CTXC in the 2Miners pool. The pool has more than 9 thousand users, supports PPLNS and SOLO mining. It is also available in 18 languages and offers a vast choice of popular coins.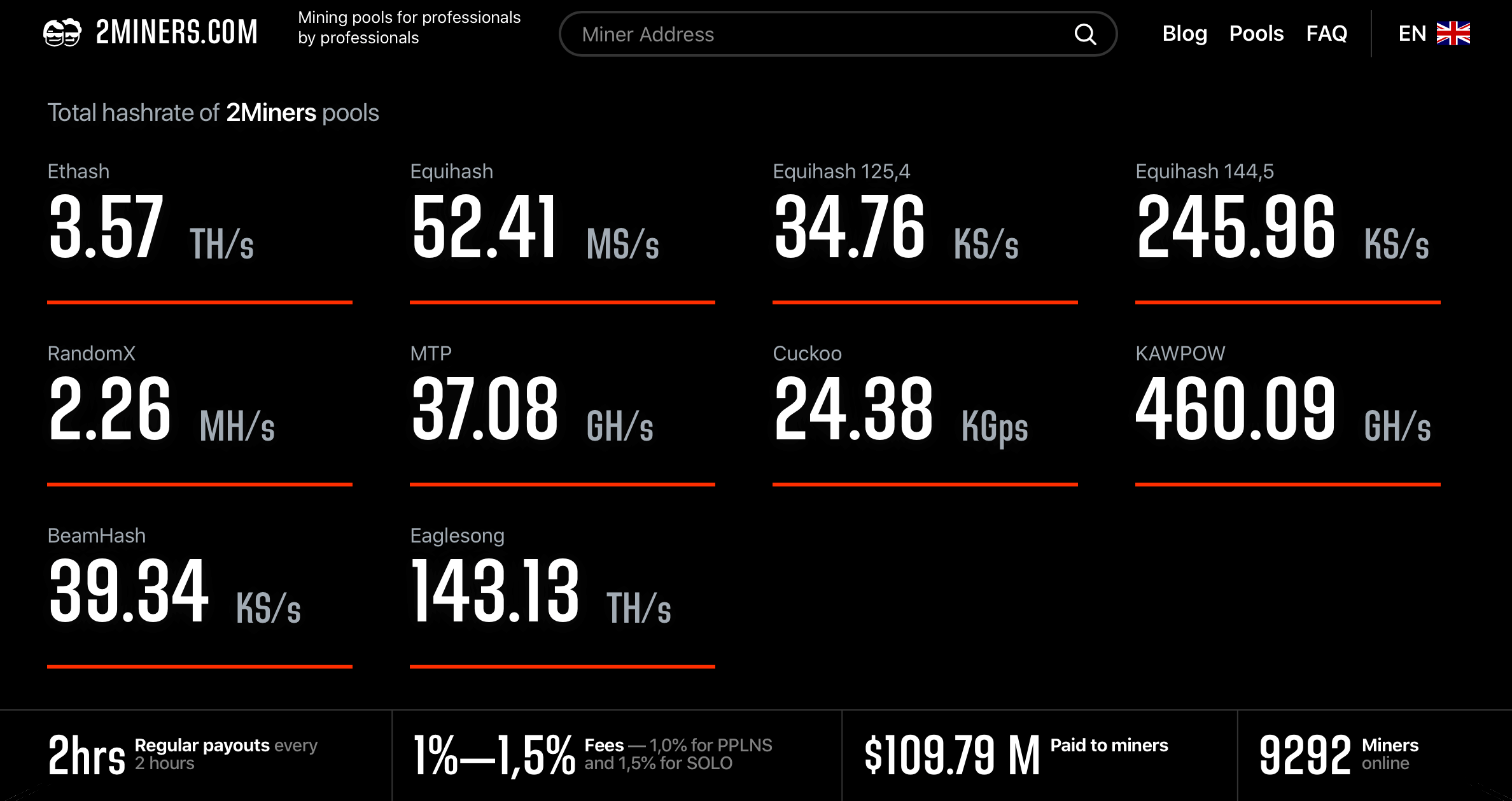 Before you can start mining, you need an address in the cryptocurrency network. You can use the Cortex wallet mentioned above or the account on the crypto exchange like Binance.
Gminer is a good choice for mining. We already have a dedicated review here. It supports only Nvidia for now, so you can use lolMiner for AMD. Here is a link to download these programs. The password to the archive is 2miners (no dots, no capital letters).
In the bat file, you should replace the wallet address with your own.
A sample address: 0xa5f2c7c78e90e01b21d25dc0971b63e7a50f88a6.
You can also customize the rig name by replacing "RIG_ID". The name can contain no more than 32 symbols: Latin letters, numbers 0–9, symbols "_" and "-".
A sample rig name: rig-1.
Here are the correct Gminer settings for Cortex mining.
miner.exe --algo cortex --server ctxc.2miners.com --port 2222 --user YOUR_ADDRESS.RIG_ID
pause
Here are settings for lolMiner.
lolMiner.exe --coin CTXC --pool ctxc.2miners.com:2222 --user YOUR_LOGIN.RIG_ID --pass x
pause
GPU Hash Rates
Below you can see approximate hash rates that you can refer to when mining Cortex CTXC.
Nvidia GTX 1070 – 1.5 g/s (0.036 h/s)
Nvidia GTX 1070ti — 1.6 g/s (0.038 h/s)
Nvidia GTX 1080 — 1.6 g/s (0.038 h/s)
Nvidia P104-100 — 1.6 g/s (0.038 h/s)
Nvidia P102-100 — 2.8 g/s (0.066 h/s)
Nvidia GTX 1080ti — 3 g/s (0.071 h/s)
Nvidia RTX 2070 — 2.8 g/s (0.066 h/s)
Nvidia RTX 2080ti — 4.8 g/s (0.114 h/s)
AMD Radeon VII — 3.05 g/s (0.073 h/s)
AMD Vega 64 — 2.2 g/s (0.053 h/s)
AMD Vega 56 — 2.0 g/s (0.048 h/s)
AMD RX 5700 — 1.85 g/s (0.044 h/s)
AMD RX 580 — 1.25 g/s (0.030 h/s)
Cortex CTXC Mining Profitability
We always use 2CryptoCalc to calculate mining profitability. For example, let's take 300 Nvidia GTX 1080 Ti GPUs that give out 900 Gps.

At the current network performance and CTXC rate, the cryptocurrency mining would bring $597 per day. Below you can see a weekly and monthly profit.

Here is an estimate for SOLO mining. The numbers are similar.

You can check the actual Cortex CXTC mining profitability on this page.
Conclusion
Cortex is an attractive project. Its developers have interesting ideas about AI and it has a relatively low market cap of $35 million, which offers growth potential. Plus, it is not a new project. It has been around for over two years. So it was not created just because the popularity of the crypto industry is high and Bitcoin price is growing.
With the developers planning to do something truly impactful and exciting, the project surely deserves your attention.
Welcome to 2Miners chat in Telegram