Nvidia GTX 1060 3GB Stopped Mining ETH & ETC. What Happened & What To Mine Instead
At the end of August ,we chose the most profitable coins to mine with Nvidia GeForce GTX 1070, 1080 and 1080 Ti.  Apart from Metaverse, Ethereum and Ethereum Classic also made it to the top list. Sadly, at the current exchange rates, a mining rig with 8 GTX 1080 Ti graphics cards brings only $2.00, but that's not the main problem.
3GB DAG Issue
GTX 1060 3GB stopped mining ETC because of the DAG file. This file is a data block of considerable size that is loaded into the GPU memory during miner launch. Without DAG (Directed Acyclic Graph), miners can't search for block solutions in Ethash-based cryptocurrency networks. Callisto, Metaverse, MOAC, Pirl, Expanse, Akroma and others are also based on Ethash algorithm.
Every 30 thousand blocks, the DAG file size increases – this is called an epoch change. It's impossible to predict the exact date and time for it, because Ethereum blocks may be from 10 to 60 seconds apart. However, the average time is 14 seconds, so it's easy to give a rough estimate.
On average, every 5 days the DAG file increases by 10 MB.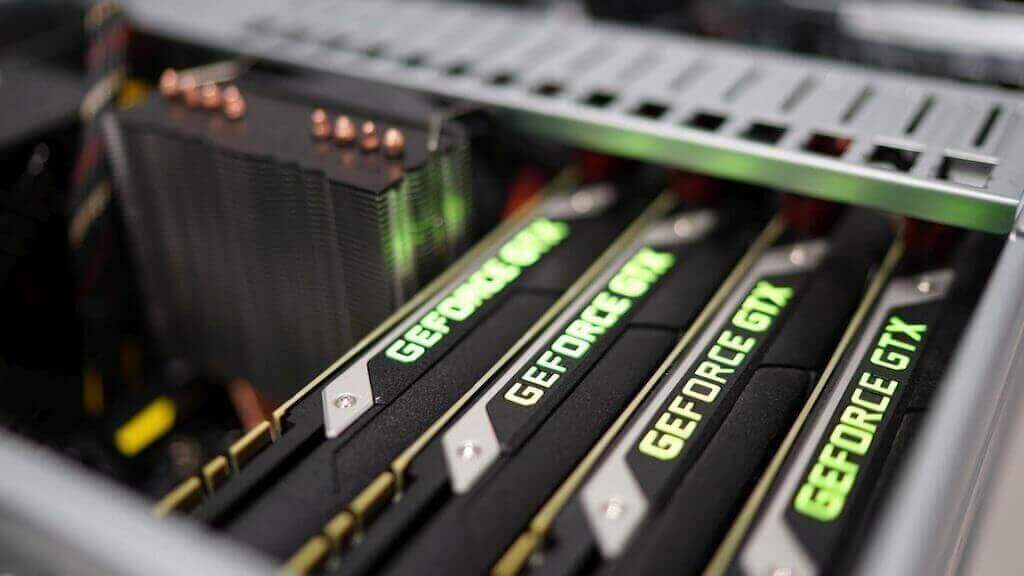 According to several DAG file size calculators, GTX 1060 3GB will stop mining Ethereum on April 24, 2019 and ETC on March 17, 2019. This information turned out to be inaccurate. Over the past week many people in chats and forums were actively asking about errors that occur during ETH/ETC mining with GTX 1060 3GB.
The key take away: Ethereum Classic finds that the time for Nvidia GeForce 1060 3GB has already expired. In the near future, this graphics card will stop mining Ethereum.
Make sure to read this article if you want to know more about DAG.
Why Did GTX 1060 3GB Stop Mining Ether?
As soon as the system doesn't have enough VRAM to launch the DAG file, mining stops.
Today Ethereum is at epoch #229, Ethereum Classic is at epoch #237. Current DAG file size for these two cryptocurrencies are 2.79 GB and 2.85 GB, respectively. The values are too close to 3 GB, that's why GTX 1060 has issues with mining.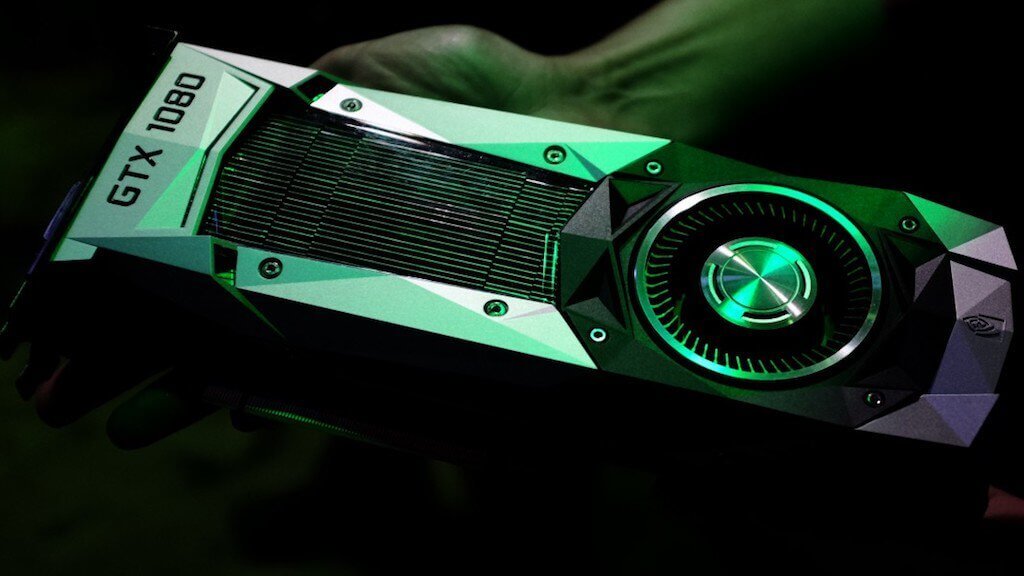 It still has some memory left, but it's used for other processes as well. For example, a connected monitor absorbs around 150-200 MB. According to the HiveOS forum moderator who did the test, without running a miner, Nvidia GPU0 (rig's first GPU) absorbs 22 MB of VRAM, while other graphics cards absorb 9 MB each. This data is relevant to drivers v396.54 and X-server v1:7.7+7.
So, in theory, we have 3,019 MB (2.94 GB) of VRAM, but in reality, we have less. Miners place the DAG file in memory differently, so VRAM consumption is also different. As a result, the cryptocurrency mining lifespan may be less than expected – that is why ETC is already impossible to mine.
What Is Happening Now
At the moment you can use the following miners to mine Ethash-based coins: claymore, ethminer, phoenixminer, bminer and finminer. There is also ccminer and sgminer, but their performance isn't great.
The forum member tested these miners for memory consumption on GPU4 and got the following results.
claymore – 2,998 MB;
claymore with -res 0 option – 2,982 MB;
ethminer – 2,980 MB;
phoenixminer – 2,998 MB;
phoenixminer with -res 0 option – 2,982 MB;
bminer – 2,980 MB;
finminer – 2,937 MB.
The test stand parameters of GPU4.
Card – MSI GeForce GTX 1063 Gaming X 3GB with Samsung memory;
OC – Core: -150 Mem: 1700 PL: 103;
Linux – Kernel: v4.10.17, Driver: 396.54, Xserver-xorg: v1:7.7+7.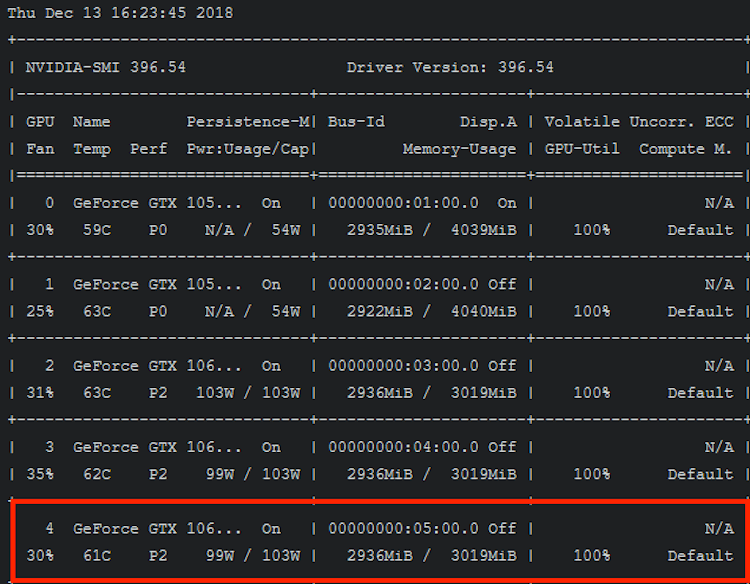 Considering this, mining on the more demanding GPU0 with claymore and phoenixminer may fail to launch. In most cases, the best options are ethminer and bminer. The leader is finminer – it can mine Ethereum on GTX 1060 3GB to the last VRAM byte.
What To Mine With Nvidia GeForce 1060 3GB
If you want to mine Ethash-based coins, you should choose coins with a DAG file smaller than 3 GB. For example, Musicoin requires 2.02 GB and Expanse – 1.41 GB. 1060 3GB is expected to stop mining these two coins in June, 2020 and April, 2027 respectively. Bitcoin Gold is also compatible.
Another option is Monero, based on the Cryptonight algorithm. Its strengths are profitability and energy savings. GPU memory is not important for mining Monero.

You can also use WhatToMine to choose the right coin.
Where To Mine With Nvidia Graphics Cards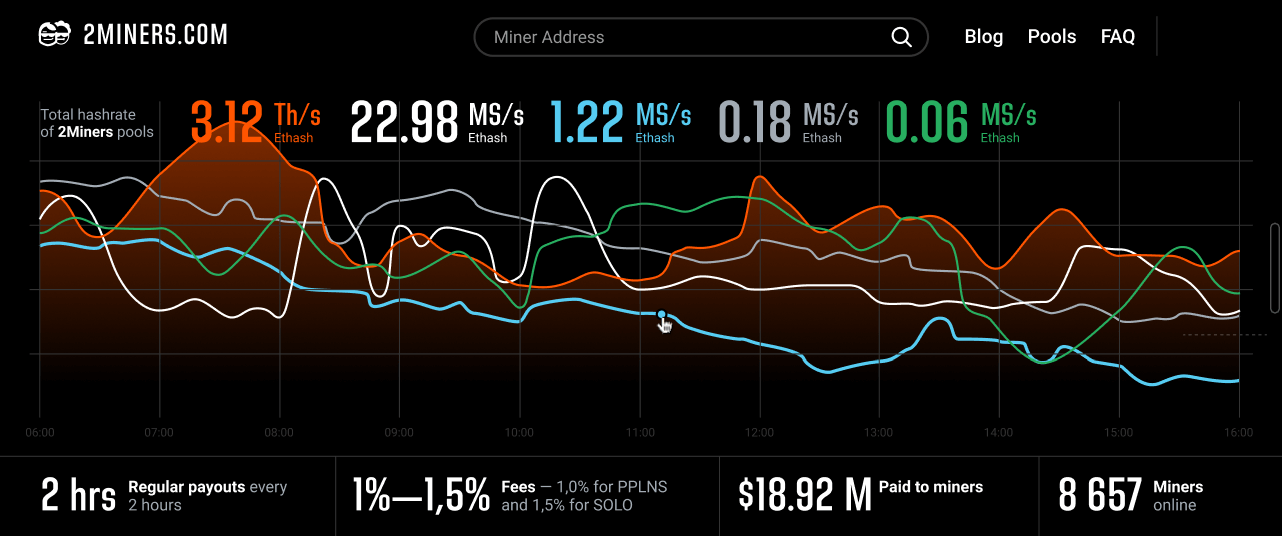 We recommend mining on 2Miners. Our mining pool supports 21 cryptocurrencies in both PPLNS and SOLO modes. We offer stable payouts, physical servers all around the world, Nicehash support and a user-friendly Telegram bot.