But in reality, it's much more boring. For example, the Bitcoin blockchain is transparent, which means that its users can be easily tracked and located in real life. Unlike BTC, Monero is a magic wand that protects user privacy no matter what. Let's get to know the coin better.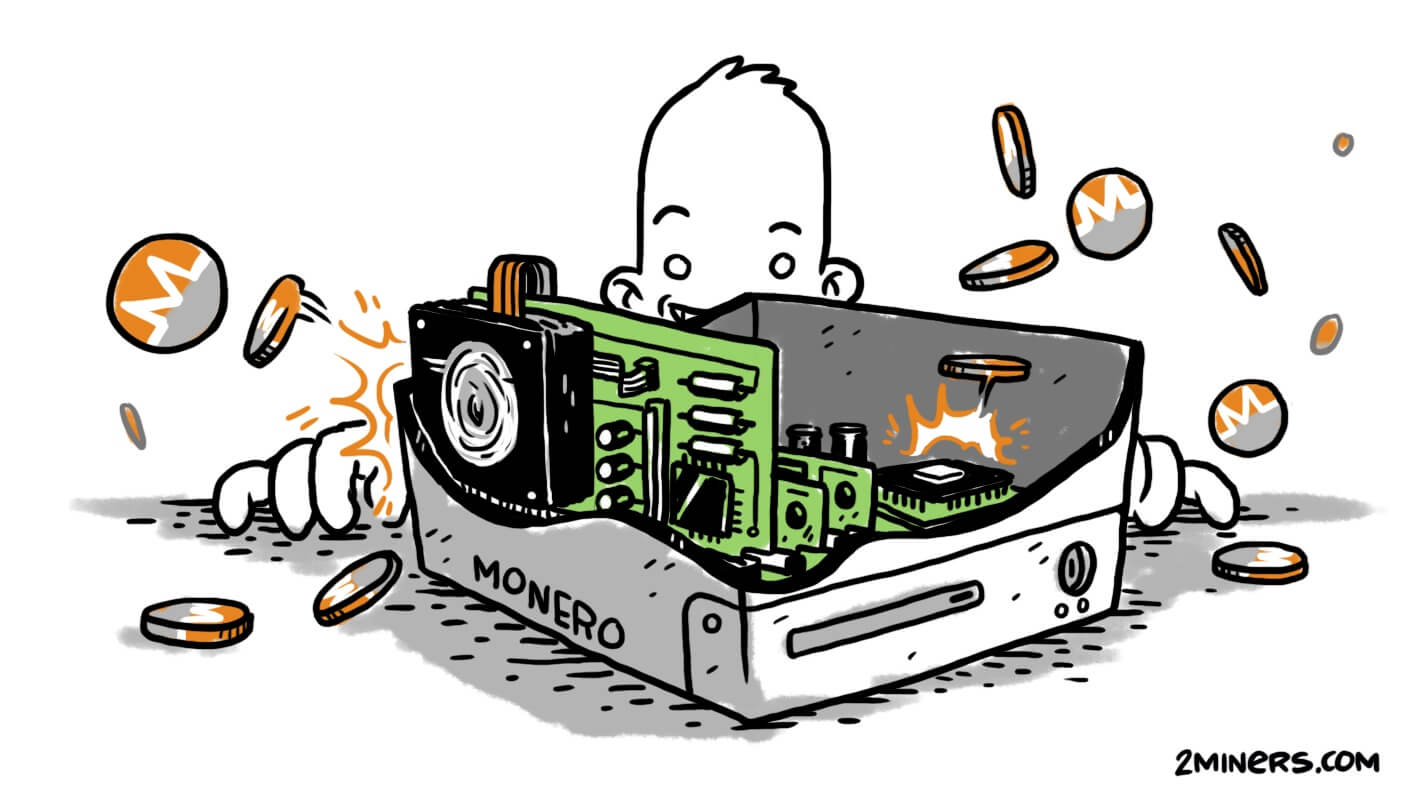 What Is Monero?
Monero is a cryptocurrency with a focus on private transactions. It uses cryptography to hide the sender's and recipient's addresses. The sums of transactions are also hidden.
These actions are carried out by default, so confidentiality is constant rather than optional, as is the case with Zcash, which has both public and private addresses.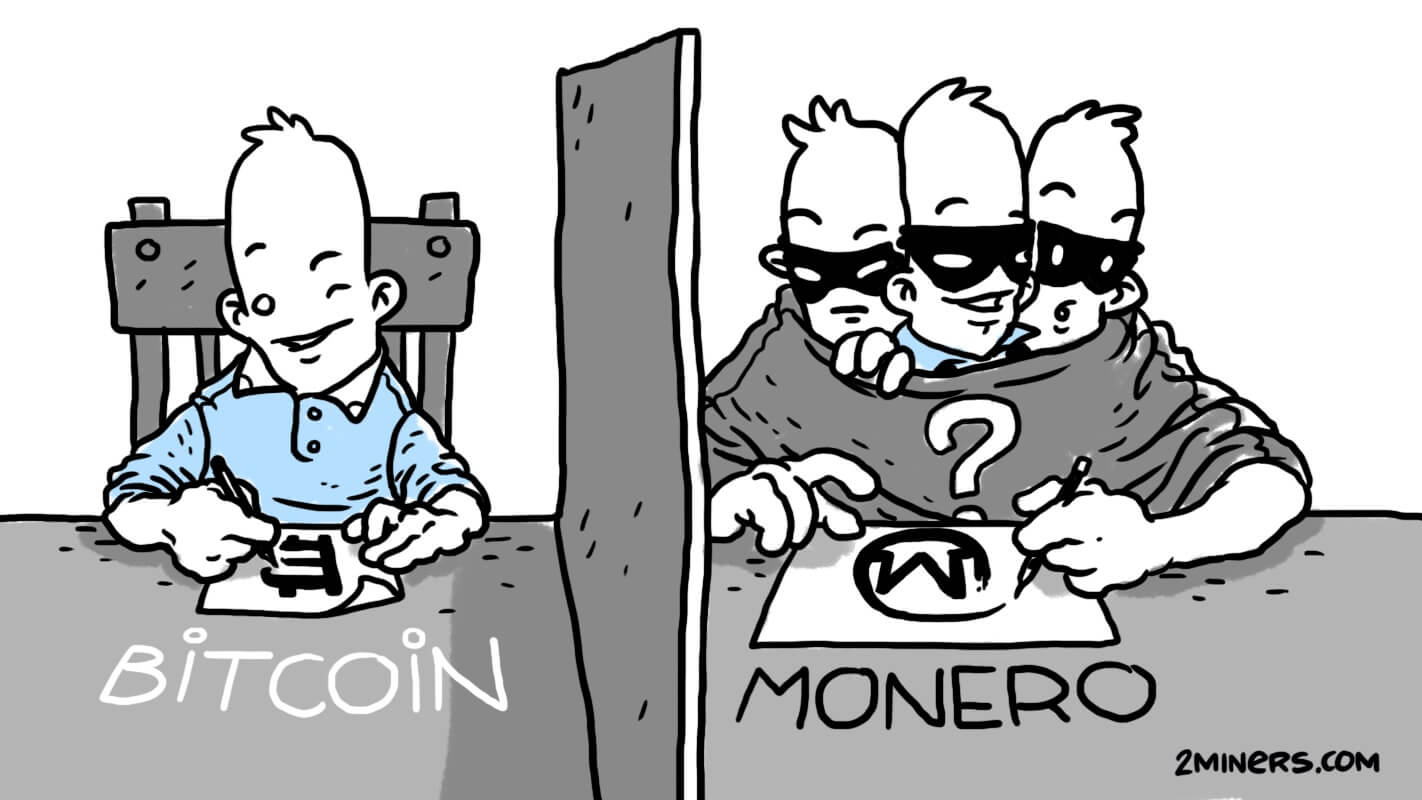 Over 420 developers have worked on the project. There are online Monero forums and chat rooms.
Monero: Work In Progress
Team members actively promote and sponsor the Kovri project. The project creators plan to encrypt transactions through I2P Invisible Internet Project nodes and hide user traffic. It will also allow users to maintain anonymity on the network.
According to the Monero Roadmap, the Kovri integration is scheduled for deployment by the end of this year. It seems that the deadline will have to be extended.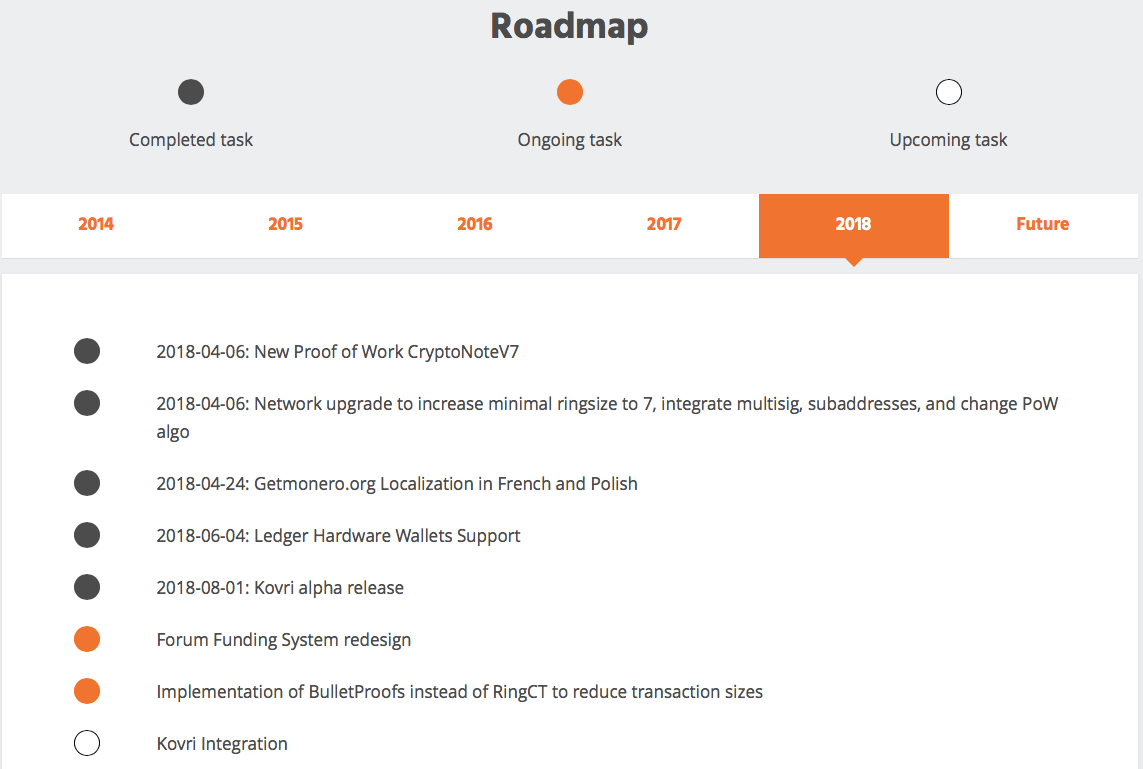 Among other upcoming tasks, are speed and scalability solutions.
Monero (XMR) Performance
Monero is 13th in the world cryptocurrency ranking. Today it costs $53, market capitalization is almost $894 million.

24-hour trading volume is currently $20.18 million while circulating supply is 16.66 million XMR. Monero was created in the spring of 2014.
The rate chart is similar to Bitcoin. XMR's price reached its peak on January 9, 2018, and amounted to $542. Good times.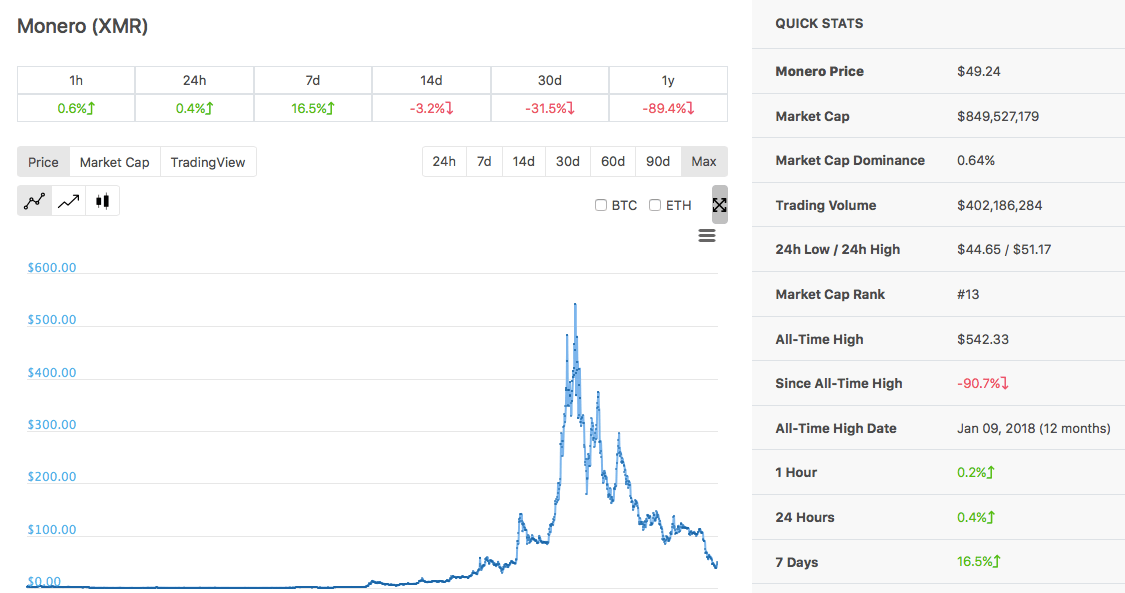 Where To Buy Monero XMR
Bithumb accounts for over 95% of XMR transactions. Other exchanges that sell XMR are Binance, Bitfinex, Poloniex, Kraken, HitBTC, CoinBene, etc.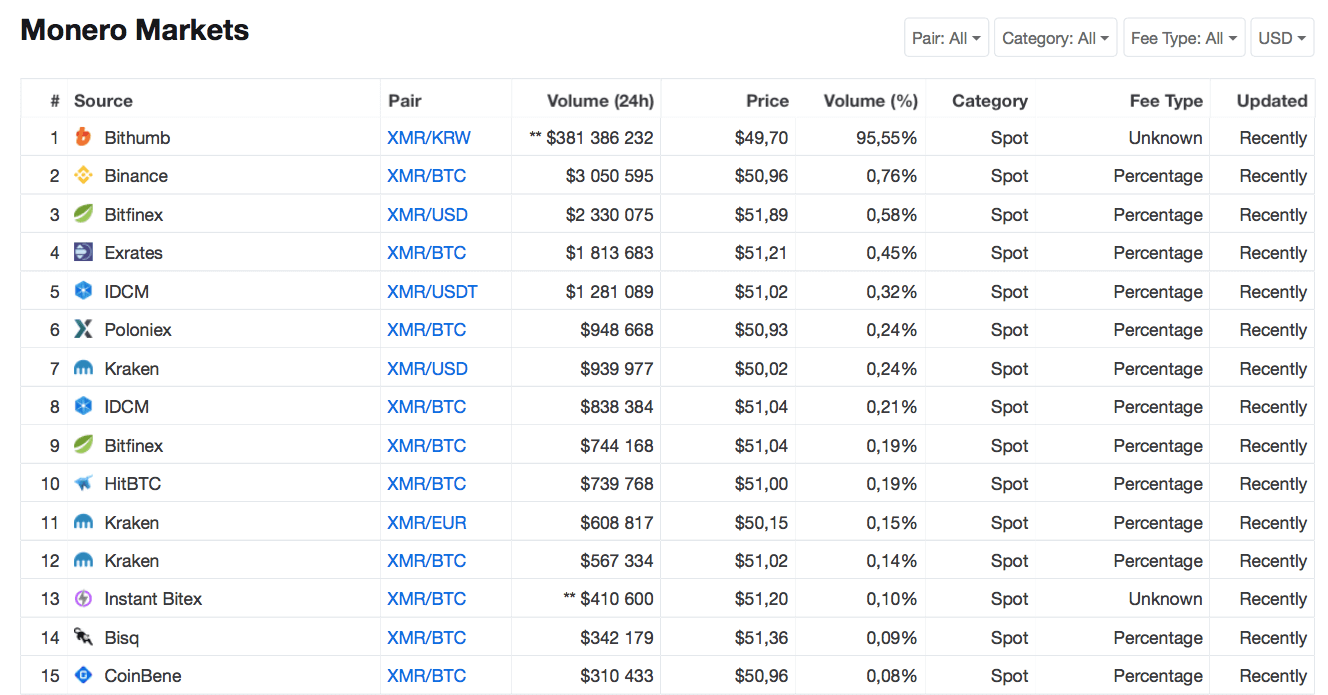 Remember that exchange trade volume data is not always accurate. However, Bithumb denies all accusations of wash trading and volume manipulation.
Monero Wallets
There are plenty of wallets for Monero. Developers have versions for Windows, MacOS, Linux, etc.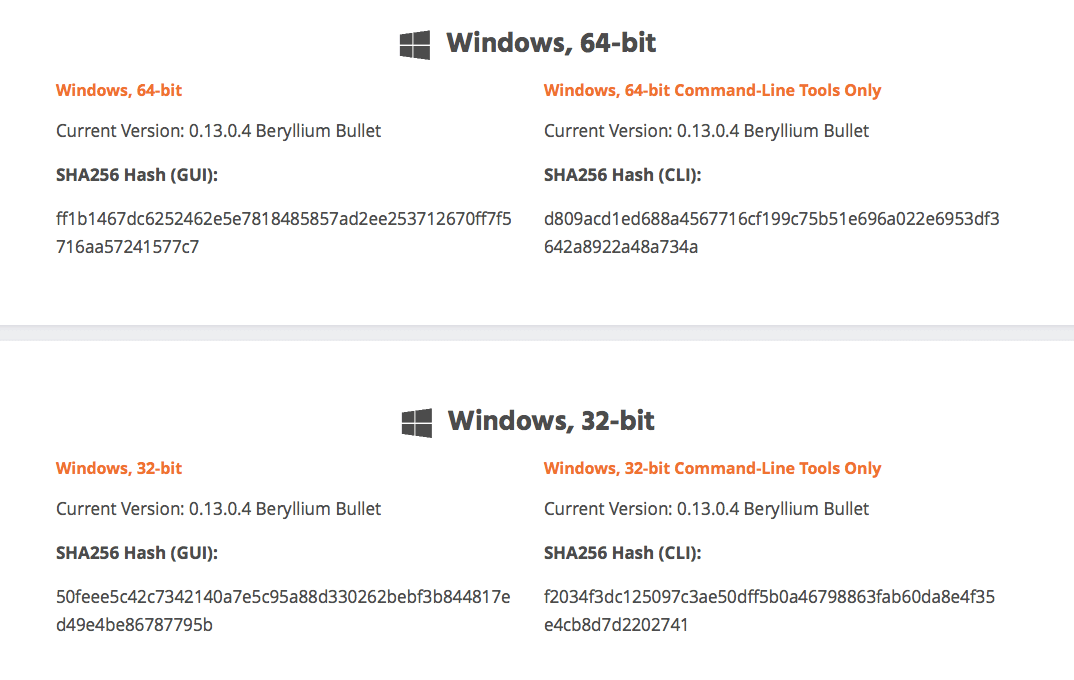 You can download them by going to this page on the official website.
Monero Mining
Mining Monero is different from mining Ethereum, Bitcoin or Bitcoin Gold[a]. It's based on CryptonightV8 algorithm. One found block brings 3.4266 XMR. Block find time is around 2 minutes, and the current network difficulty is 40.94 Gh.

The network hashrate is 341 Mh/s, while on October 14 it was 659 Mh/s. The significant drop was driven by a decrease in cryptocurrency prices.
What To Use For Monero Mining
The main Monero feature is CPU support, but you can also mine with GPUs. We recommend AMD, because Nvidia performance is significantly worse.
If you want to mine with a CPU and AMD GPUs, use xmr-stak. For Nvidia cards use CryptoDredge.
The key difference between Monero and Ethereum or Zcash is that it consumes less power, and as a result, the graphics cards run cooler.
Where To Mine Monero (XMR)
You can mine Monero on 2Miners. The pool has over 7 thousand users online, stable payouts and servers in different countries. It also has smart design and supports SOLO for users with high-power equipment.
How To Start Mining Monero
Mining XMR is easy. Just go to the pool and follow the instructions. You should download the file that contains the latest miner version, change the wallet address in the .bat file and launch it. The password is 2miners.
The pool is fully compatible with Miningrigrentals and NiceHash, so you can actually mine at home without making noise.
Monero Mining Profitability
As usual, we used WhatToMine to calculate mining profitability. Let's take eight Radeon RX 570 graphics cards as an example and click on the target algorithm.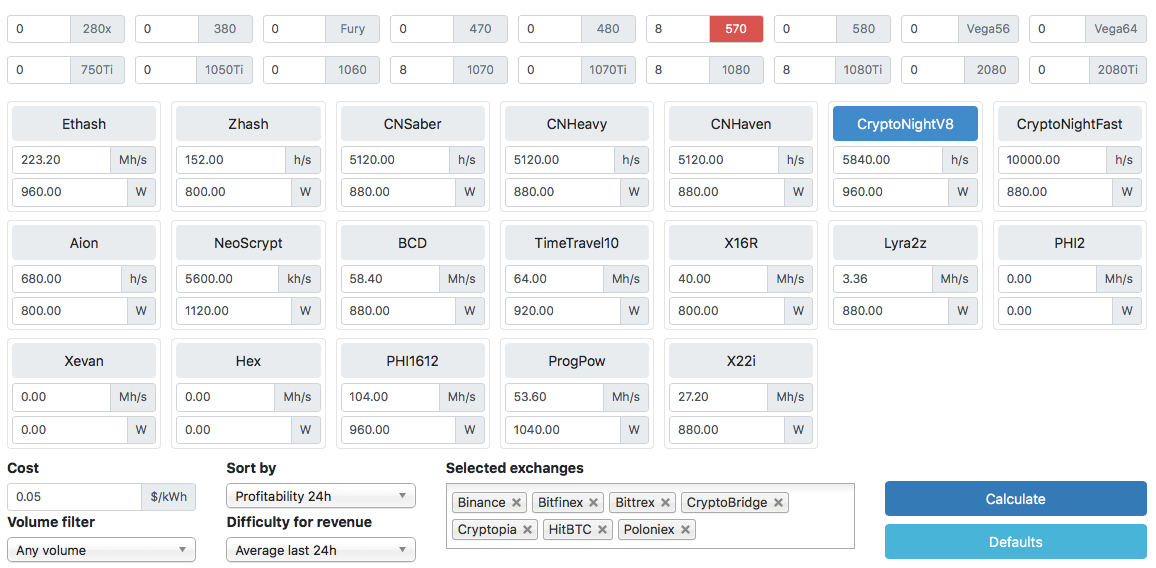 With an electricity cost of $0.05 our net profit is a little over $1.00 per day. The total profit is $2.22, the difference is used to pay for electricity.

Radeon RX 580, Vega, Nvidia GTX 1060 and GTX 1070 will also work well for Monero. By the way, there are no issues with XMR mining on GTX 1060 3GB. Owners of this model complain that they can't mine Ethereum and Ethereum Classic.
Conclusion
Monero has a few interesting features. First of all, there is advanced anonymity by default and concern for user privacy. Surprisingly, Monero also supports CPU mining – currently, to mine most cryptocurrencies you need GPUs or specialized ASIC miners. And as an added bonus, power consumption is low compared to mining other cryptocurrencies.
Monero has been around for quite some time now,and is clearly here to stay. So go ahead and give it a try if you haven't already.