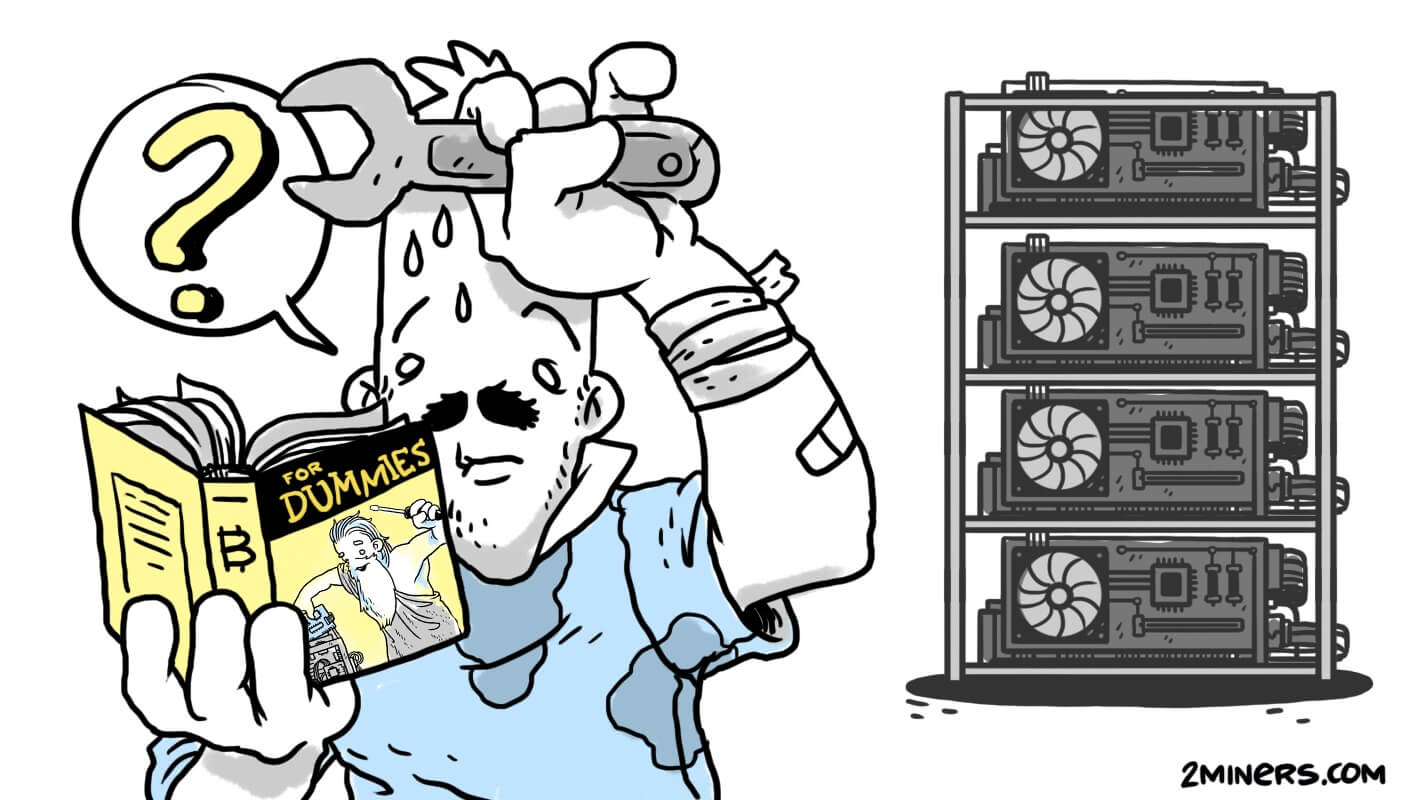 What is CryptoDredge?
CryptoDredge is a miner for Nvidia graphics cards. According to its developers, it is easy to use and is highly-optimized. They also focused on power consumption and introduced the fee – 2% for MTP algorithm and 1% for the rest.
Read more: How to Setup and Launch EWBF's Cuda Equihash Miner: Step-by-Step Guide.
Which Algorithms Does CryptoDredge Support?
The miner fee is not just a whim: developers have put much effort in their project, and it offers a wide range of possibilities. To start with, it supports as many as 36 algorithms:
Allium, BCD, BitCore, C11, CryptoLightV7, CryptoNightFast, CryptoNightFastV2, CryptoNightGPU, CryptoNightHaven, CryptoNightHeavy, CryptoNightSaber, CryptoNightSuperFast, CryptoNightTurtle, CryptoNightV7, CryptoNightV8, Cuckaroo29, CuckooCycle, Dedal, HMQ1725, Lyra2REv3, Lyra2vc0ban, Lyra2z, Lyra2zz (LAPO), MTP, NeoScrypt, PHI1612, Phi2, Pipe, Skunkhash, Tribus, X16R, X16RT, X16S, X17, X21S and X22i.
What to Mine on CryptoDredge
The number of coins is even larger than the number of algorithms. But the choice is usually simple. As a rule, miners choose Monero and Zcoin. Among the most popular there are also Grin, Aeternity, Aeon, Masari, Stellite and Bittube.
Read more: How To Mine Zcoin? Mining Setup for Windows and HiveOS, System Requirements & Performance Of Different GPUs.
GPU Performance with CryptoDredge Miner
Let's take a look at one of the most relevant algorithm for CryptoDredge – MTP. Manufacturers shared data on three Nvidia graphics cards.
Nvidia GTX 1070 – 1,850–1,950 kh/s;
Nvidia GTX 1080 Ti – 2,850–2,950 kh/s;
Nvidia GTX 2080 – 3,200–3,300 kh/s.
You can find GPU performance on corresponding algorithms in the table below.

Where to Download CryptoDredge
The latest miner version is 0.17.0. You can download it from the cryptoredge.org. There are various options for Windows and Linux.
The easier way is to download the ready-made archive with the required miner version and unpack it. The password is 2miners.
How to Setup CryptoDredge
First, edit the bat file. Here is what it usually looks like:
CryptoDredge -a "ALGO" -o stratum+tcp://"POOL" -u "WALLET_ADDRESS" -p "OPTIONS"
As an example, we'll take the file setup for Zcoin mining on 2Miners pool:
CryptoDredge.exe -a mtp -o stratum+tcp://xzc.2miners.com:8080 -u YOUR_ADDRESS.RIG_ID -p x
It's important to enter your wallet address and choose appropriate names for your rigs. You can use latin letters, numbers, as well as symbols "-" and "_".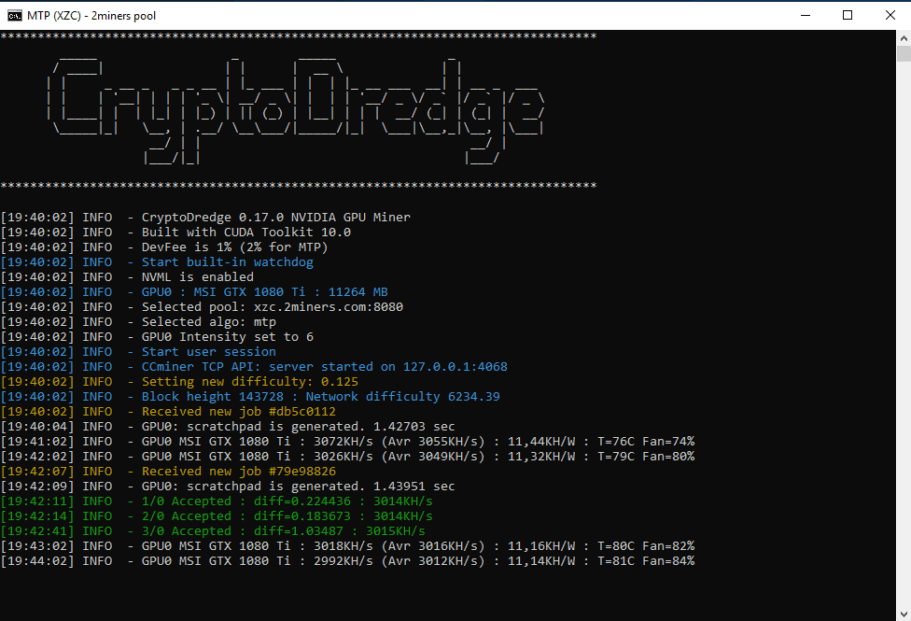 After mining starts, you can enter the address in Miner Address search box to see the stats.

Here is what they look like.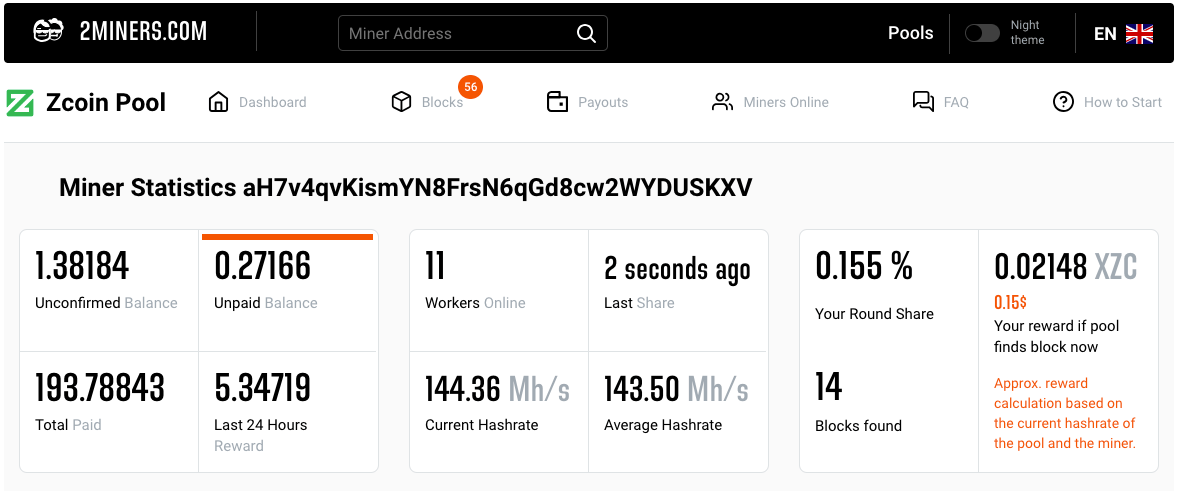 You can find the list of the most profitable coins for mining in 2019 here. If you have any questions, use this chat to ask fellow miners.