At the beginning of last week, 2Miners pool has announced the delisting of two coins – Hush and Bitcoin Private. They require too much server's resources – especially RAM. And the potential profit that the pool can get from these coins is $70 and $15 respectively. It's a small amount, but how much is it concerning the overall profit of the pool?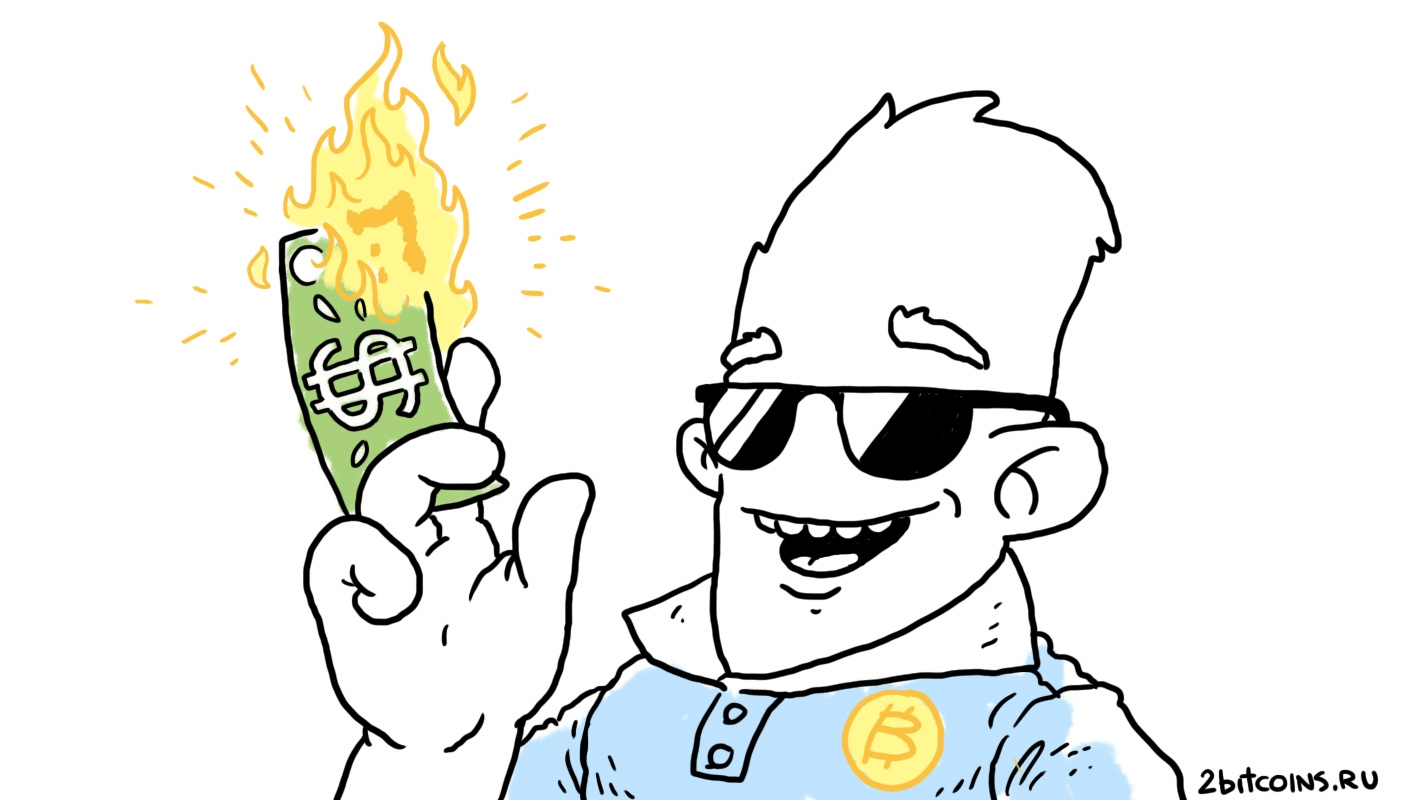 The Essence of Cryptocurrencies
Decentralization is the main focus for coins. It means that any person or institution do not control their work. An imaginary crypto banker won't cancel your transaction and won't give access to the safe deposit box with coins. Even if you show your ID or keep repeating your mother's maiden name.
Another important aspect is transparency. In the blockchain, you can find all transactions and wallet balances. If you want to peek into your neighbor's crypto wallet, you can do it. Of course, you will have to find his wallet first, but then you can easily track all his transactions.
Transparency of Mining Pools
Mining pools are the arteries of the crypto industry. Thanks to mining pools, miners get money to pay the bills, blocks are added to the existing chain and the network is thriving. Without pools, the life of aspiring Satoshis would be much harder.
Transparency of mining pools is important for mining, and there are at least two reasons why.
Ethical aspect. Miners funds regularly go through pools. Every payout is registered and often displayed in the public domain. Since anyone can see the profit of rig owners, why not do the same for pools? It seems fair enough.
A sense of security. Top mining pools earn a lot of money. In theory, they may even have enough money to pull off a 51% attack and double-spending. The community has the right to know about the potential threat. Besides, if indicators are monitored, the probability of the attack will be limited to a minimum.
2Miners Profits
2Miners pool fully supports transparency in the crypto industry and is willing to prove it by revealing its profit for the last 30 days. On this dedicated page you will find earnings from each coin on the pool.
Here are the five most profitable coins:
Ethereum. Payout to miners – 5,335 ETH or 728,151 dollars, pool fees – 65.69 ETH or 8,964 dollars.
Zcoin. Payout to miners – 107,192 XZC or 698,963 dollars, pool fees – 1,105 XZC or 7,211 dollars.
Bitcoin Gold. Payout to miners – 17,399 BTG or 226,160 dollars, pool fees – 183 BTG or 2,391 dollars.
Ethereum Classic. Payout to miners – 39,477 ETC or 184,515 dollars, pool fees – 484 ETC or 2,266 dollars.
Zencash. Payout to miners – 15,435 ZEN or 101,297 dollars, pool fees – 200 ZEN or 1,313 dollars.
The total payout to miners for the last month is 2.59 million dollars. The profit of 2Miners is estimated at 26 thousand dollars. This number is approximate, as we don't take into account fees for BTC transactions, deposits and withdrawals from exchanges, conversion in fiat money and other expenses.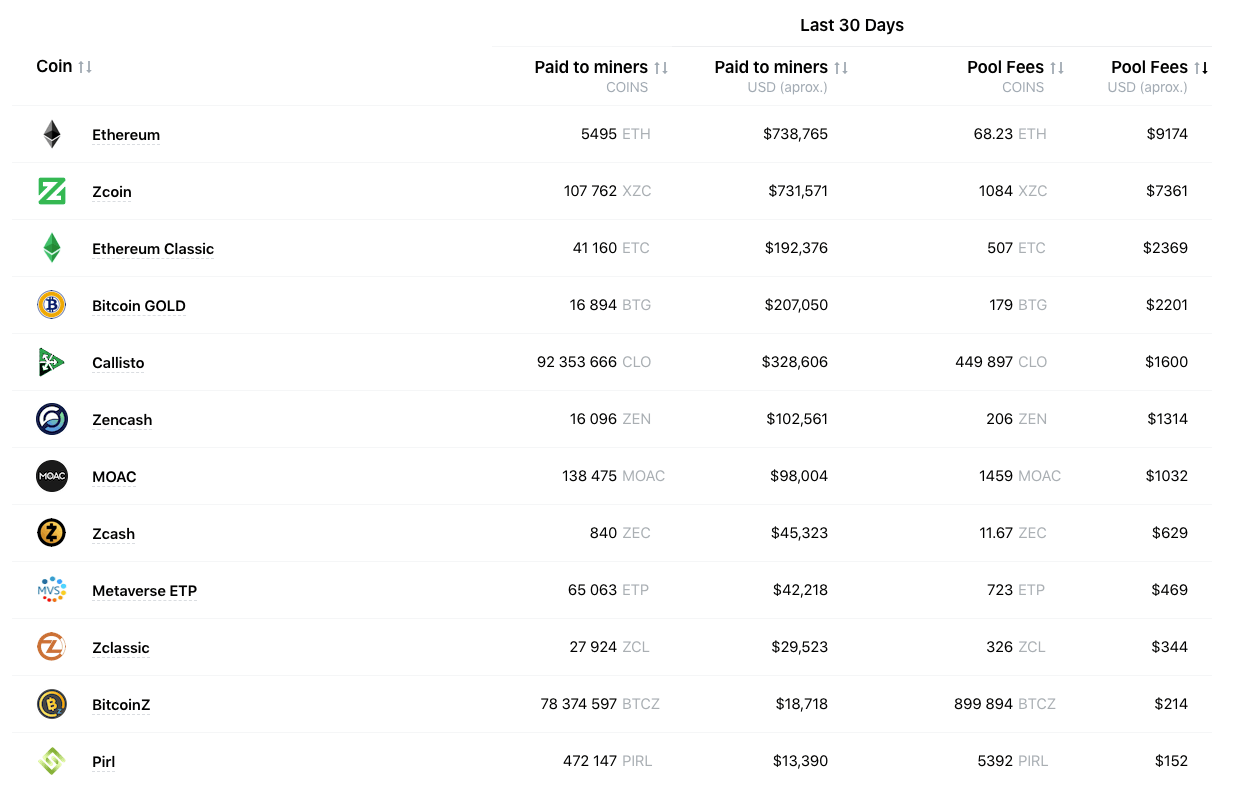 Our profit stats are open: https://2miners.com/
The 2Miners team believes in transparency and encourages fellow mining pools to reveal their earnings as well. Honesty will only do good to the crypto industry.