HUSH and BTCP Problems
The pools of these coins require a lot of resources. Due to the shielding mechanism the wallets are growing to the enormous sizes requiring more and more server capacity (mostly RAM). We were even forced to change the pool wallets recently. The payouts are run with delays.
2Miners potential profit from BTCP pools is just $15/month.
HUSH pools should give a little bit more – $70/month.
Please note that we do have now 15% of the network hashrate for BTCP and 45% for HUSH.
We write "potential" profit because we have a big problem with these coin exchanging for many months. It is simply impossible to change/sell these assets. The same problem is experienced by our miners. Hush is now traded only on TradeSatoshi exchange. However the deposit and withdrawal has been closed a long ago. It doesn't seem anybody is trying to sort this out.

The current price of HUSH is $0.06. However it is also "virtual" price as 24h trading volume is zero.

BTCP 24h trading volume is expected to be about $10 000. Tradesatoshi has also set BTCP to maintenance mode. Half of the trading volume is performed on the Altcoin Trader cryptoexchange where BTCP is traded not to BTC but to South African Tether (XZAR).
With given circumstances we decided to delist HUSH and BTCP. The pools will stop receiving shares on March, 22 at 13:00 UTC. The next 24 hours we will perform the pending payouts. We expect them to be made before 13:00 UTC, March, 23. Please switch your mining rigs to other coins.
New Coins on 2Miners
The GRIN pools are almost ready. Both PPLNS and SOLO. The blocks are being found, the payouts are working. We are finalizing the dashboards at the moment to release the pools officially in the nearest days. The statistics is already available via our API: https://grin.2miners.com/api/blocks.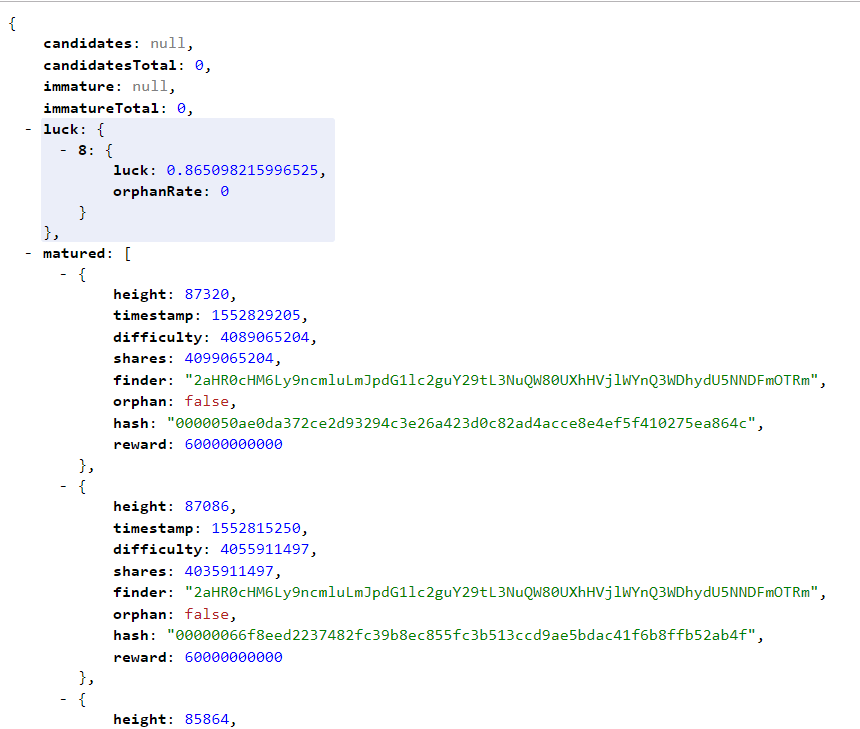 We are in a slight delay with Ravencoin (RVN) pools. Although they were announced to be ready in February we expect them to appear only in April. Since the beginning of the year RVN has already grown 3 times. The current CoinMarketCap rank is 61. 24h volume is up to $12 000 000 and the Market Cap is $94 293 707.