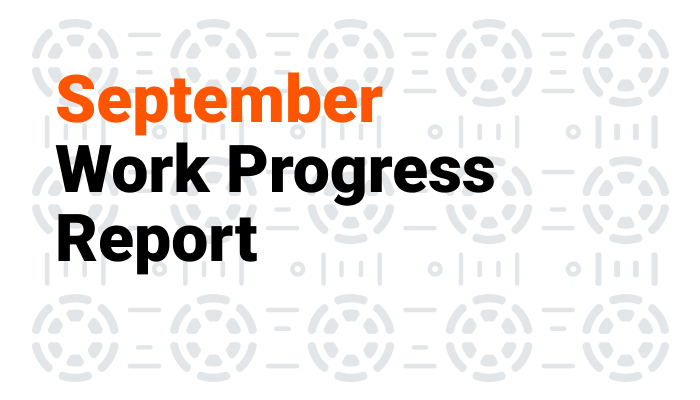 80 000 Miners Online In 2Miners
We are very happy to reach this new important milestone. This September the number of our users surpassed 80 000. Currently, there are more than 82 000 miners online. The most popular pools are Ethereum, Ravencoin, Ethereum Classic, Monero, Ergo, and Firo.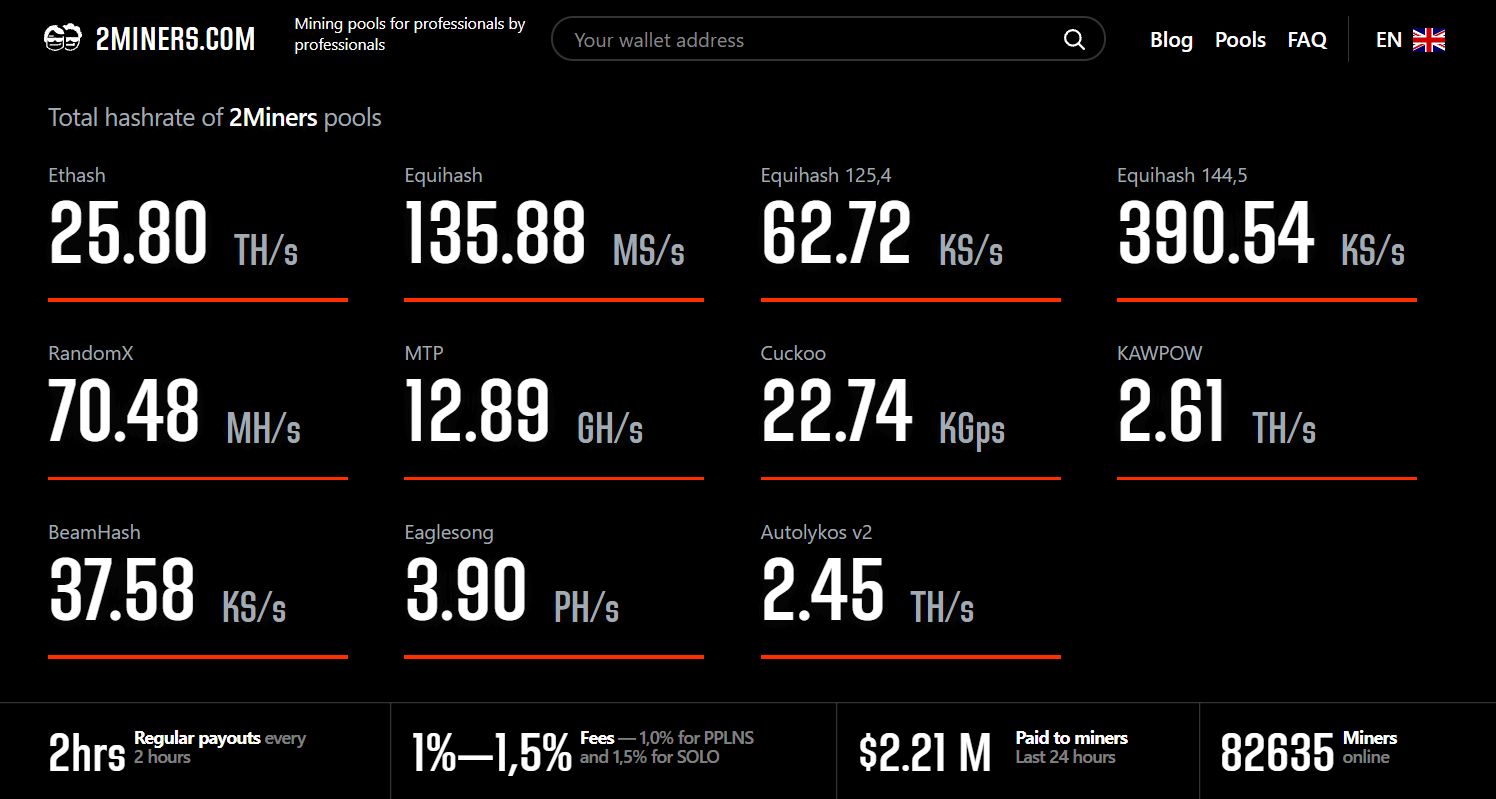 SSL Certificate Verify Failed – How to Fix
On September 30th an important IdentTrust DST Root CA X3 certificate expired. This may cause problems for miners with outdated operating systems who use an SSL connection to the pool.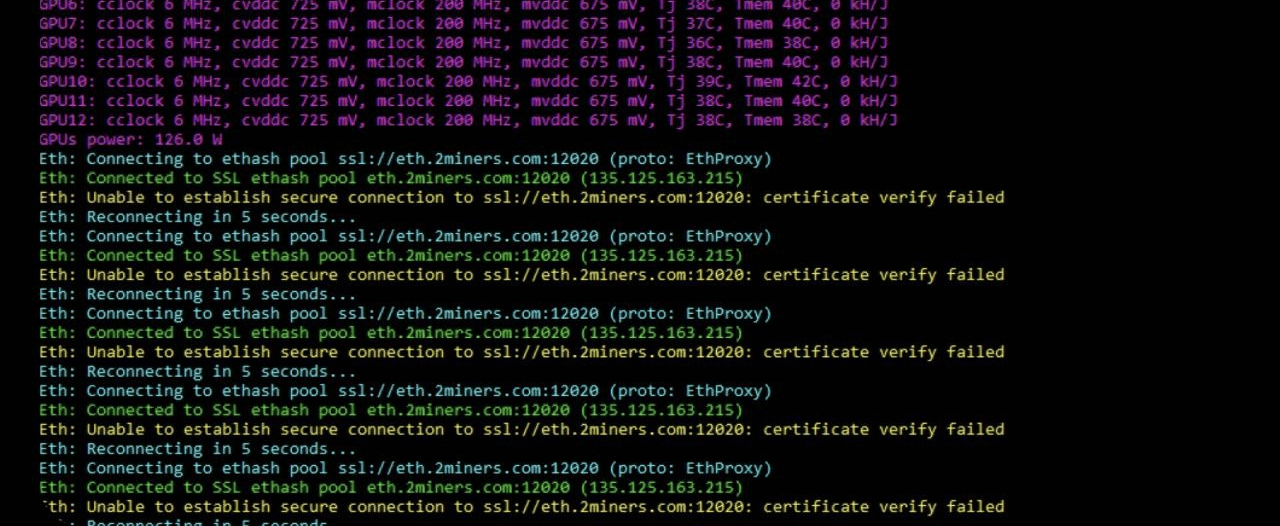 Usually, you need to update your operating system to make it work. For example, if you use Windows XP you need to install Service Pack 3. Check this post for more information.
This problem could appear while you use different mining software as the software developers could handle the SSL verification in different ways. If your standard mining software doesn't work please try another one. The complete list of the software for GPU mining is presented on 2CryptoCalc.
You could also install the certificate manually.
Click Open.

Click Install Certificate.

Select the Local Machine option and click Next.

Manually select the certification location. Use "Trusted Root Certification Authorities". Click Ok.

Click Next to finalize the process.
Cryptocurrency Node Updates
We always keep our mining pools up-to-date. This month we have updated Ergo, Cortex, and ZEC nodes.
Ergo v4.0.13
Cortex v1.10.27-stable-11338a91
Zcash 4.5.1
Ethereum Gas Price Problems
Recent Ethereum hard fork with the EIP-1559 implementation should have reduced the transaction fees in the Ethereum Network. Unfortunately, that didn't really happen.
Some days the gas price was skyrocketing and the payouts from the pool were suspended. At the beginning of the month, we were forced to increase the maximum gas price to as high as 100 gwei while executing the payments. Later it was reduced to 71 gwei.
Since August, our users are free to choose the payout threshold themselves. However, they pay for the transactions. All we could do is regulate the maximum transaction price by setting the gas price limit. We remind our miners that we do not recommend using the low payout threshold values. Current Ethereum fees are quite high and you would spend a huge part of your payout on the transfer fee.
Please find below the screenshot of the gas price record we saw this month.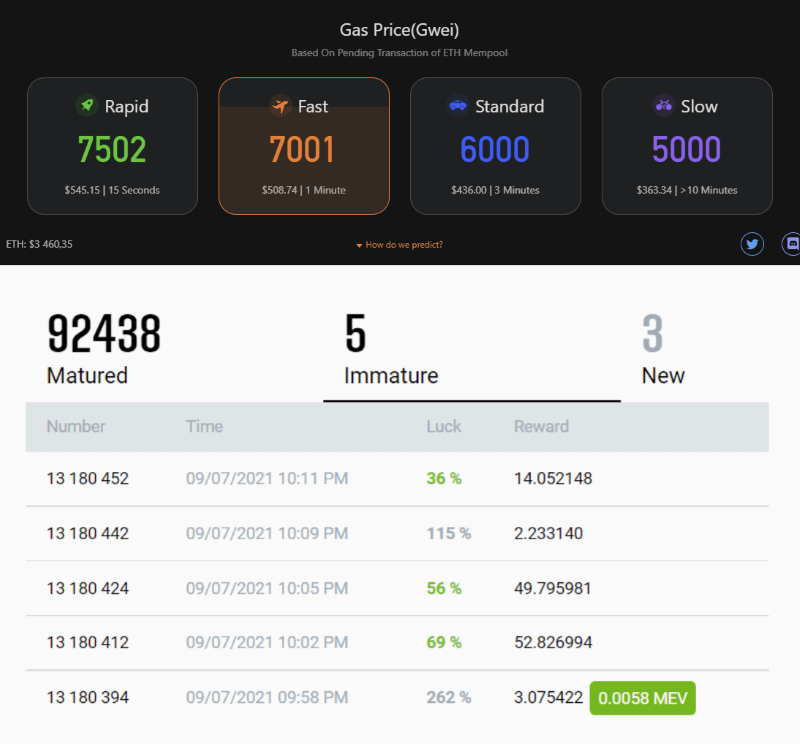 As you see the gas price problem also brought good news to our pool as we got the crazy high block rewards. For example: 52 ETH per block, 50 ETH, 14 ETH.
China Crypto Mining Ban
The number-one trending topic this month is no doubt the crypto ban in China. This September Chinese government decided to prohibit all cryptocurrency-related activities. All crypto transactions in China are now illegal and the mining process is forbidden too.

The biggest Ethereum mining pool in the World Sparkpool was closed yesterday. The rest of the Chinese mining pools including Beepool and F2pool are planning to suspend their activity in October. A lot of miners are searching for alternatives, obviously. 2Miners is the only pool outside China translated to the Chinese language.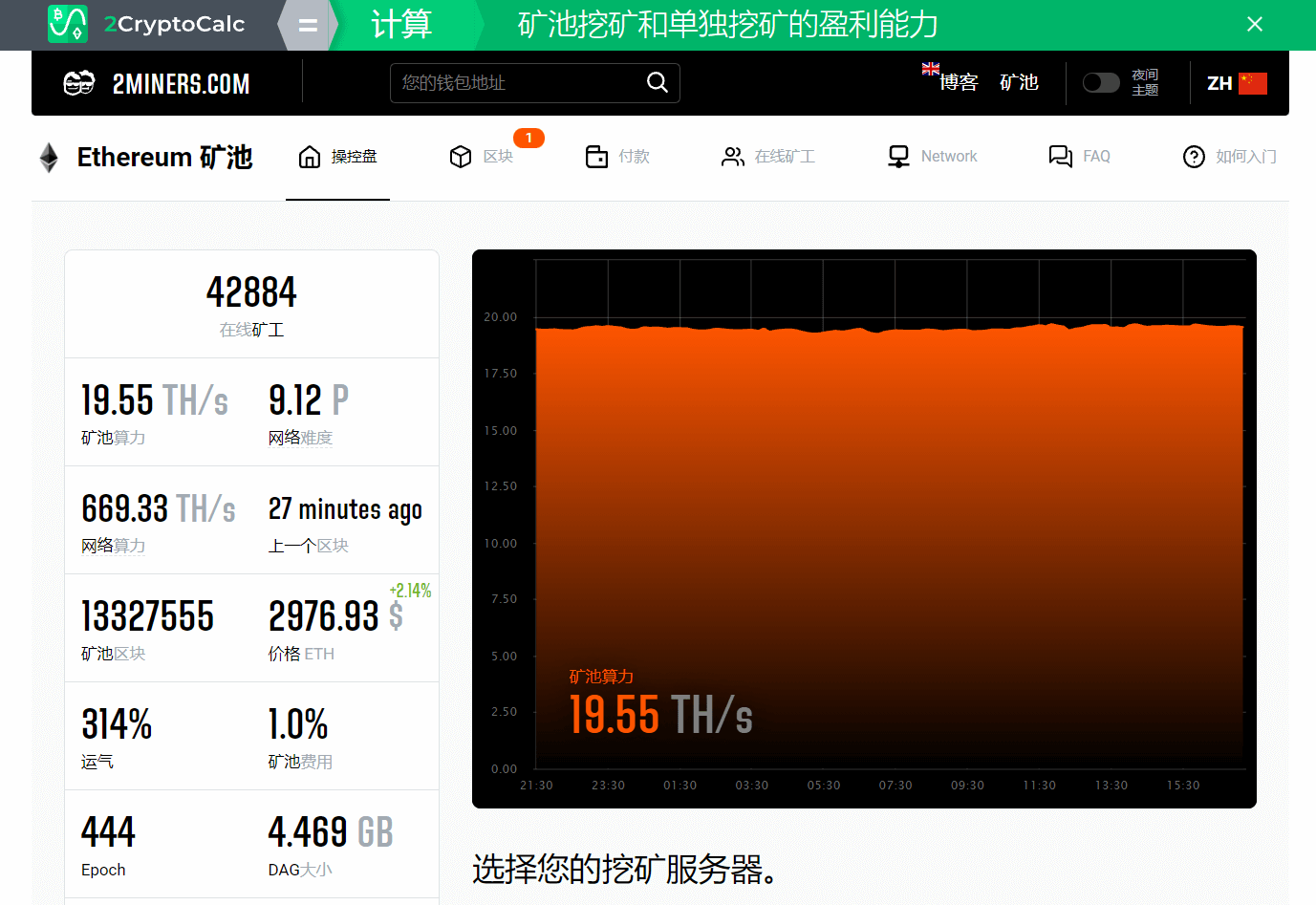 2Miners pool has always been anonymous and transparent. However, our Terms and Conditions state that by using our services you certify that you are abiding by the local laws and regulations in regard to cryptocurrencies and cryptocurrency mining as defined in the country or jurisdiction of your residence.
We have Ethereum Servers all over the World: in Europe, America, and Asia. Mining software settings are always available on the
How to start page.


Please remember that when you select the mining pool server you should pay attention to the stale shares. We provide the share statistics in 2Miners. You must understand that if there are no stale shares the ping (latency) doesn't matter: 10ms, 100ms, or 1000ms will not reduce your rewards.
2CryptoCalc in Portuguese and German
We are happy to announce that 2CryptoCalc is now available in 6 languages: English, Spanish, Turkish, Russian, Portuguese, and German. The last two languages were added in September. We would like to thank our miners' community which helped us a lot to make the accurate translations.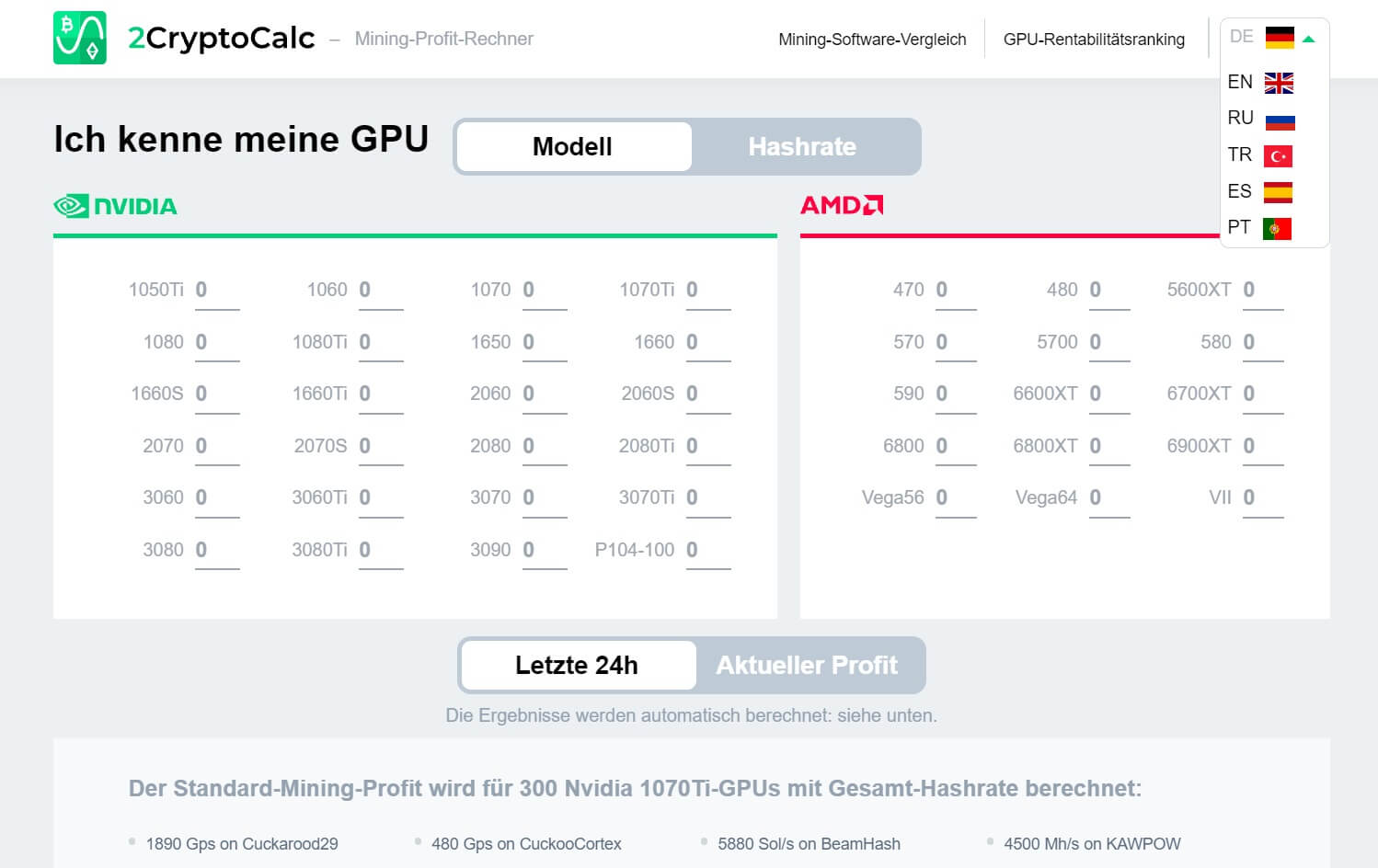 New API for Ravencoin, Ethereum Classic, and Callisto
The new API and statistics pages are ready for RVN, ETC, and CLO pools. The pool was successfully moved to the new server. You may need to clear your browser cache with Shift+Ctrl+R if you couldn't see the new statistics.
This means that you have the detailed hashrate statistics and share statistics now. You are also able to change the payout threshold for these mining pools.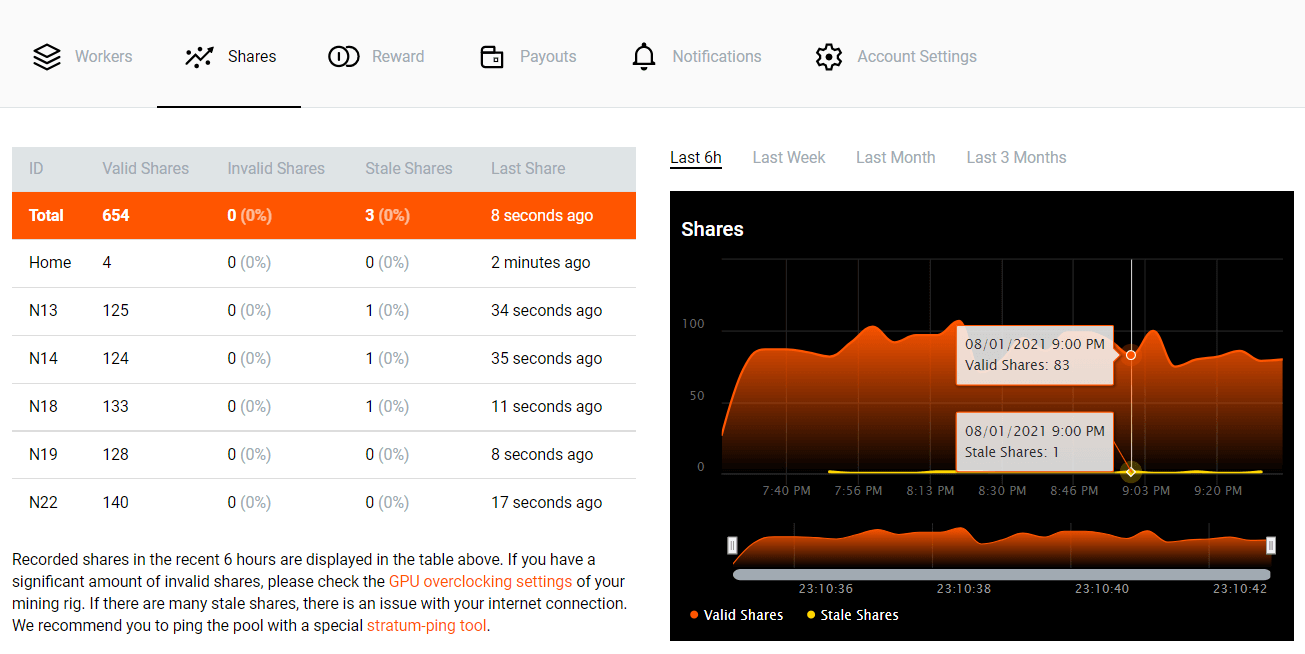 We keep on working to transfer the mining pools of other coins to the new API system in the nearest time.
Asia and US Servers for Ergo
Great news for Ergo (ERG) Miners. We got US and ASIA servers now available on 2Miners. The server details are always available on the pool help page.

Join our Telegram community and remember to follow us on Twitter to get all the news as soon as possible.