New Monitoring Bot
New Telegram Monitoring Bot @Pool2MinersBot is Online. We've rebuilt the Bot from scratch. It is not just an update. It is absolutely new robust mechanism. 2Miners monitoring bot could send you notifications when your workers go offline and provide your address statistics. If you mine at Solo pool you could also turn on the new block notifications option which is extremely helpful.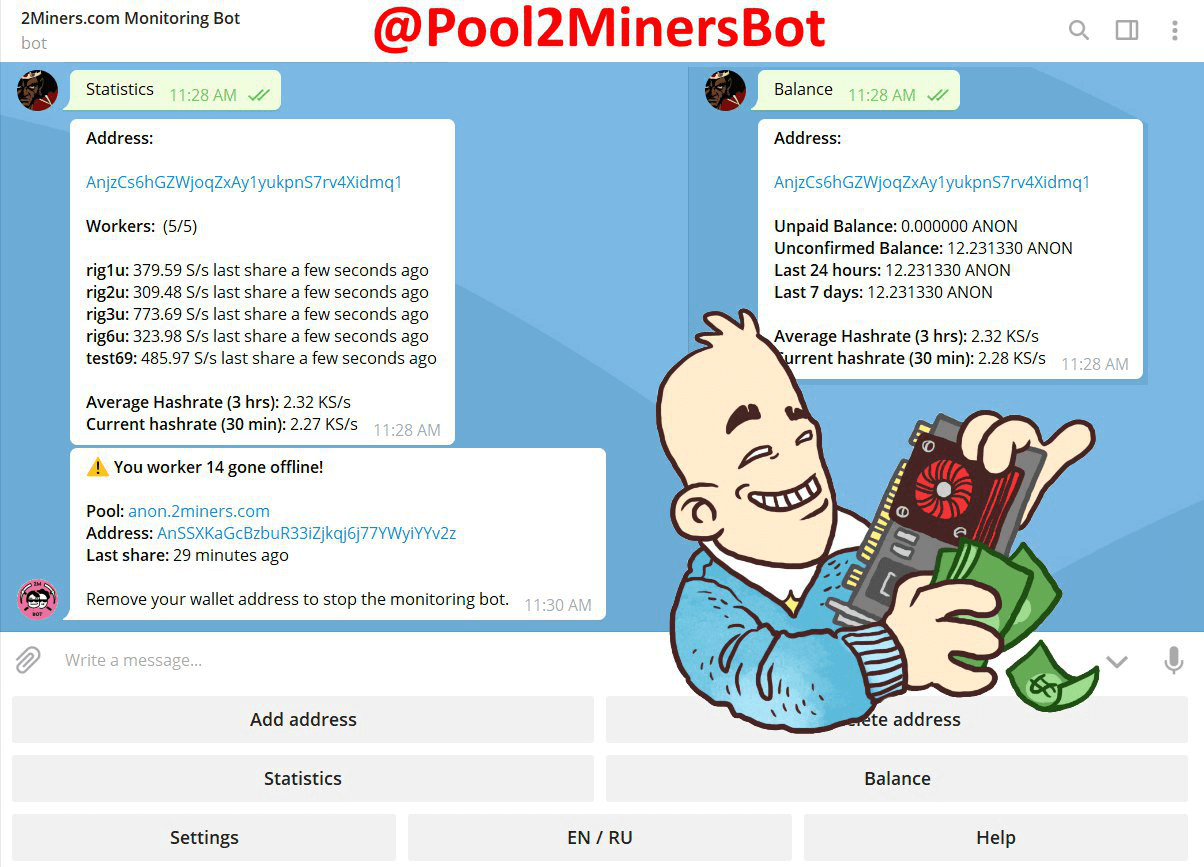 We are working on email notifications at the moment. They are almost ready. In October you would be able to turn them on.
ANON Mining
Anonymous Bitcoin (ANON) mining has been officially started. The mainnet is live. We got both PPLNS and SOLO pools available. ANON is a new ambitious project that was created to provide a new level of user privacy. ANON is based on Equihash 144.5 algorithm so it could be mined with GPUs only. ANON network uses both POW(Proof of Work) and Proof of Stake(POS) mechanisms. The block rewards are distributed between miners and masternode owners: 65% goes to miners, 35% goes to masternodes.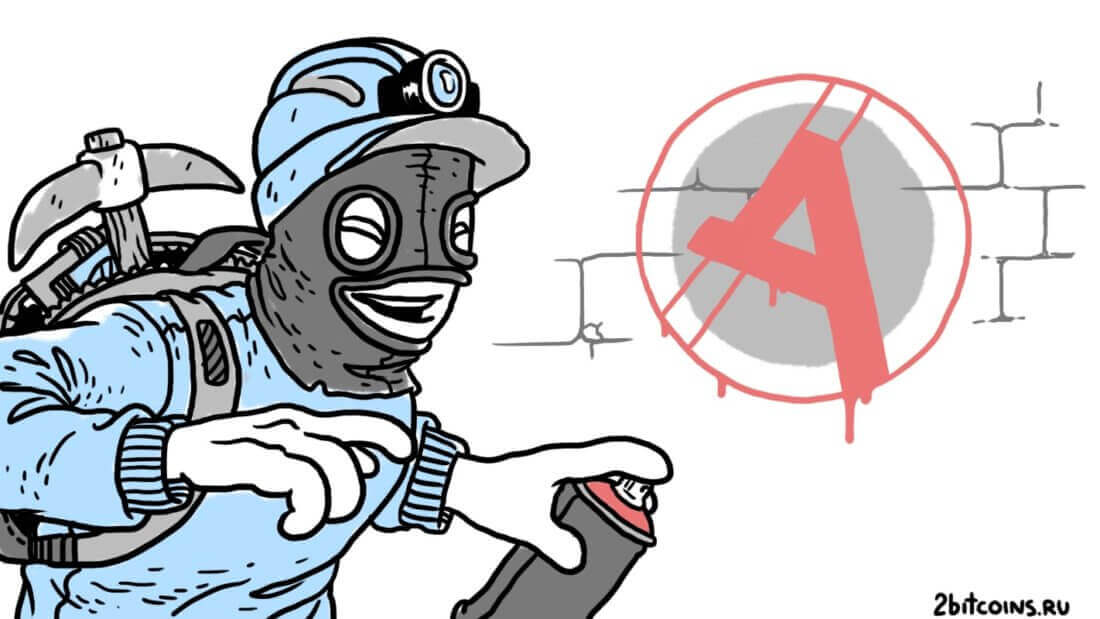 Have a look at our article How to Mine Anon – Profitability & Mining Pool Setup. You could easily buy a full ANON masternode or just a masternode share in a few clicks with 2Masternodes service.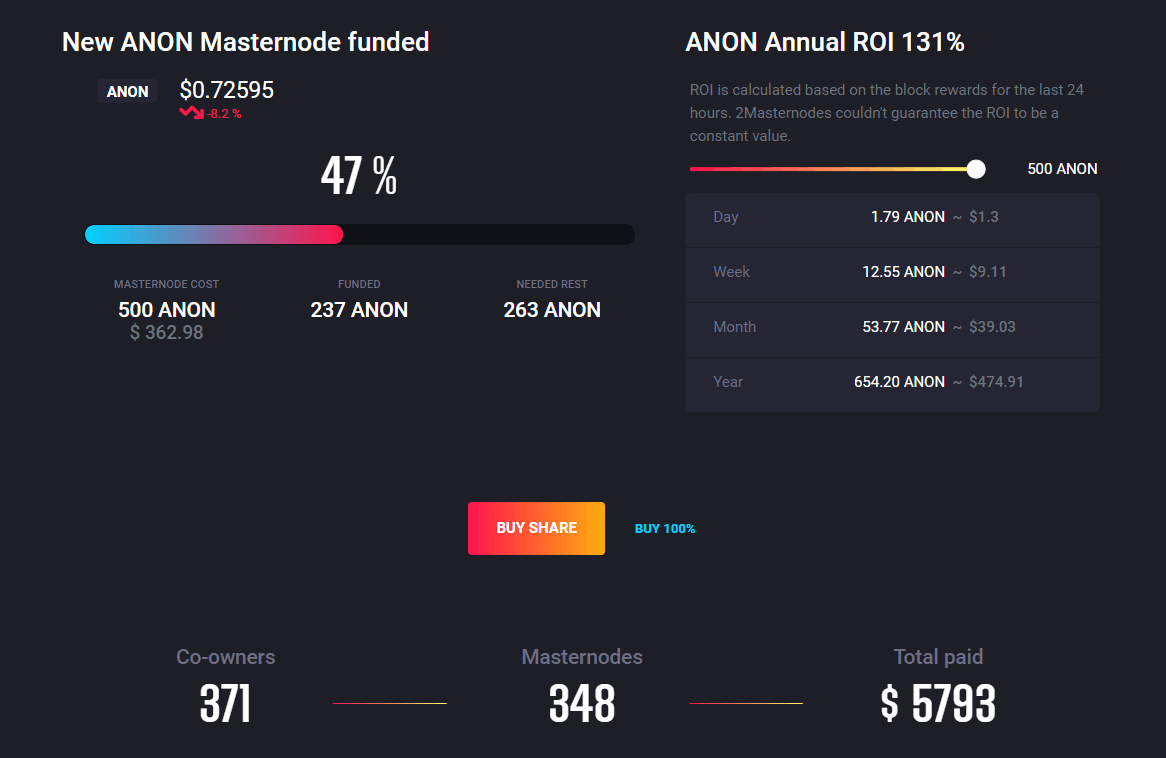 New Parity for Ethash Pools
Due to security and performance issues of the old Parity version we've switched our Dagger Hashimoto pools to the new version of Parity. Parity is the Ethereum protocol client used by our pools. The new version is faster and more lightweight and is operating up to 2 times faster for block synchronization.
This update is very important for Ethereum network. It should result in fewer Uncle blocks and even higher performance of our dedicated ETH backbone nodes.
The new Parity is so fast that it was providing wrong Ethstats info sometimes. This is the common issue which was explained here: https://github.com/paritytech/parity-ethereum/issues/9428
We've successfully patched our nodes so they provide now correct statistics to the Ethstats service.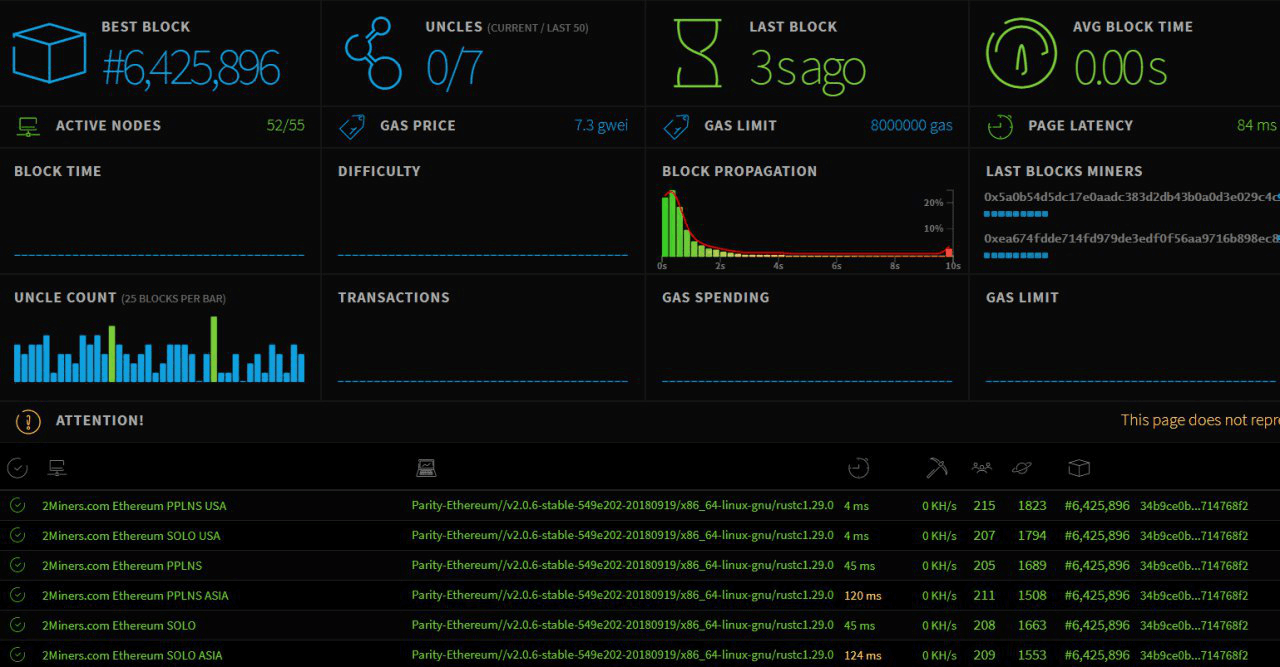 We've also increased the share difficulty at ETH PPLNS pool to 8G for better pool performance.
Bitcoin Gold Important Updates
2Miners has updated BTG pools to the latest version of the node -> 0.15.2. A denial-of-service vulnerability (BTC CVE-2018-17144) exploitable by miners has been discovered in Bitcoin Core which also affects Bitcoin Gold Core versions v0.15.0.1 up to v0.15.1.
We've added ASIA and US locations for both PPLNS and SOLO Bitcoin Gold (BTG) pools.
Find the nearest server to you.
PPLNS: https://btg.2miners.com/
SOLO: https://solo-btg.2miners.com/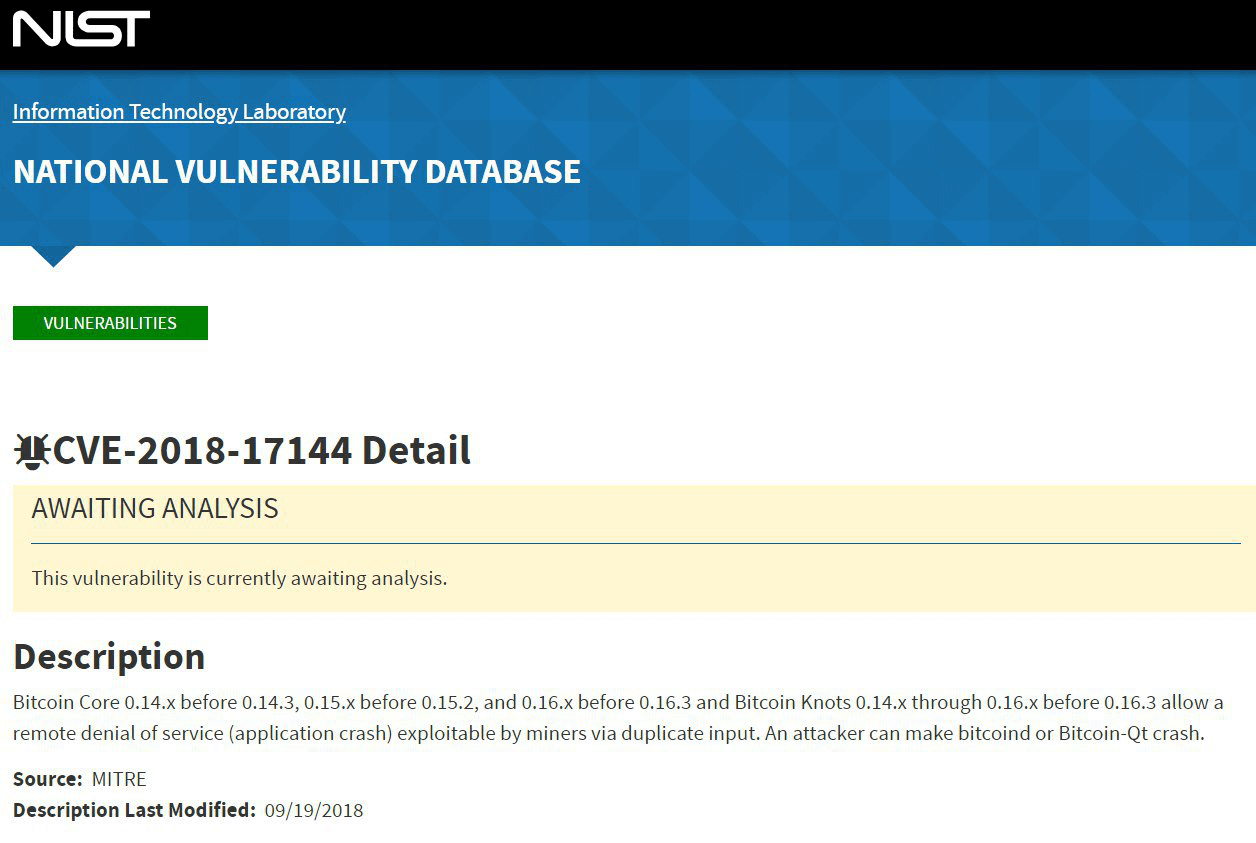 ETP Critical Bug Removed
We've patched the critical bug found on Metaverse (ETP) network. Invalid transactions were only detected when the block was mined. This caused the block rejection and the mining time was completely lost.
ETP is now operating even better. The whole month it was at the Top of Whattomine list of the coins so welcome to mine it with us.
8000 Miners Online
We are so happy with the new milestone. Thank you for supporting us!