ANON Mandatory Update 2019
Please note, 2Miners pool delisted ANON in late January 2019. ANON team tried to implement Dev fee model and our pool won't support this mandatory update.
What is Anonymous Bitcoin?
Anonymous Bitcoin is a fork (or more accurately, a spork) of Bitcoin and ZClassic that happened overnight on September 10–11. Initially Anonymous Bitcoin was the official name of the coin, but after the fork developers rebranded it as ANON. Its ticker symbol is the same (ANON).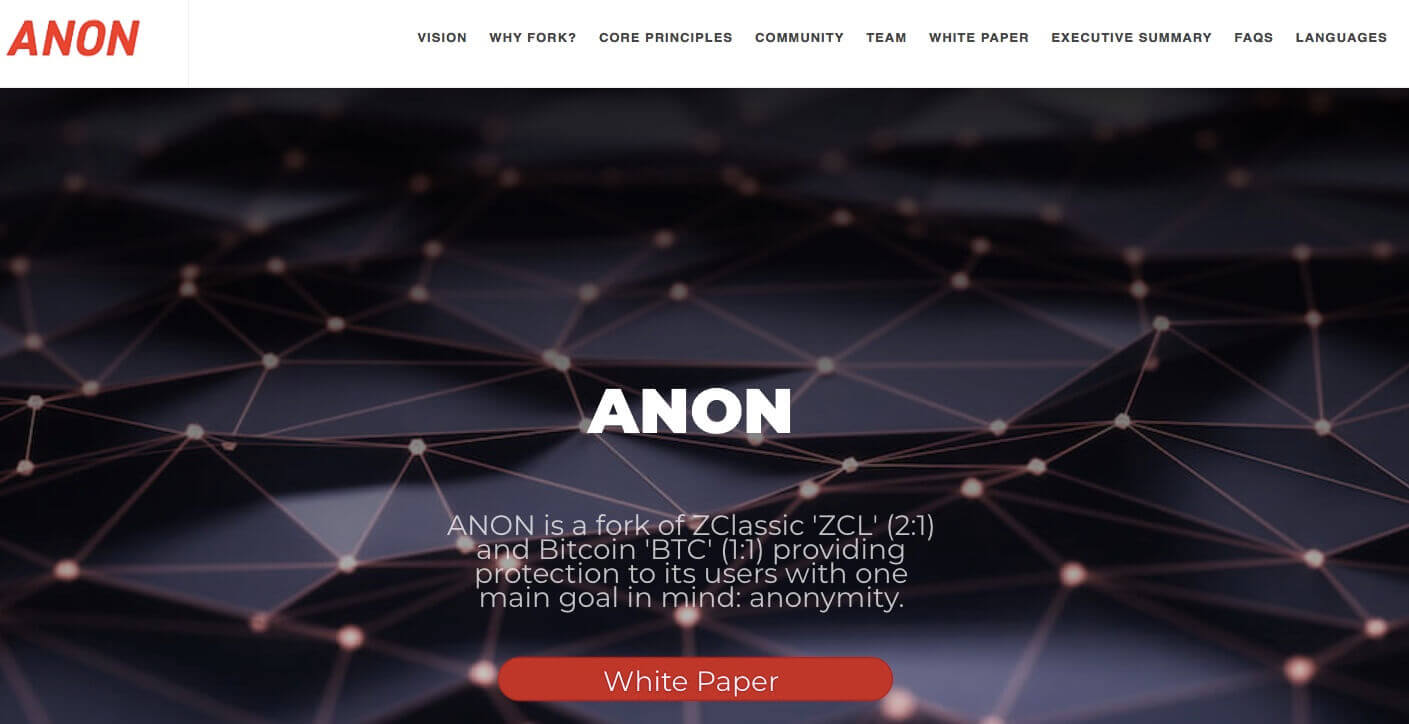 According to the official website, the main advantages of the cryptocurrency are decentralization, anonymity and care for the crypto community. The developers also mention MIT's tested zkSNARK's privacy protocol and masternodes. ANON mining is based on Equihash 144.5, same as Bitcoin Gold and BitcoinZ.
ANON Exchange Rate & Other Specs
The coin has been already added to the CoinMarketCap chart.

The current exchange rate is $0.85. At the time of the fork, there were around 27 million ANON in circulation. The max volume will amount to 40 million ANON.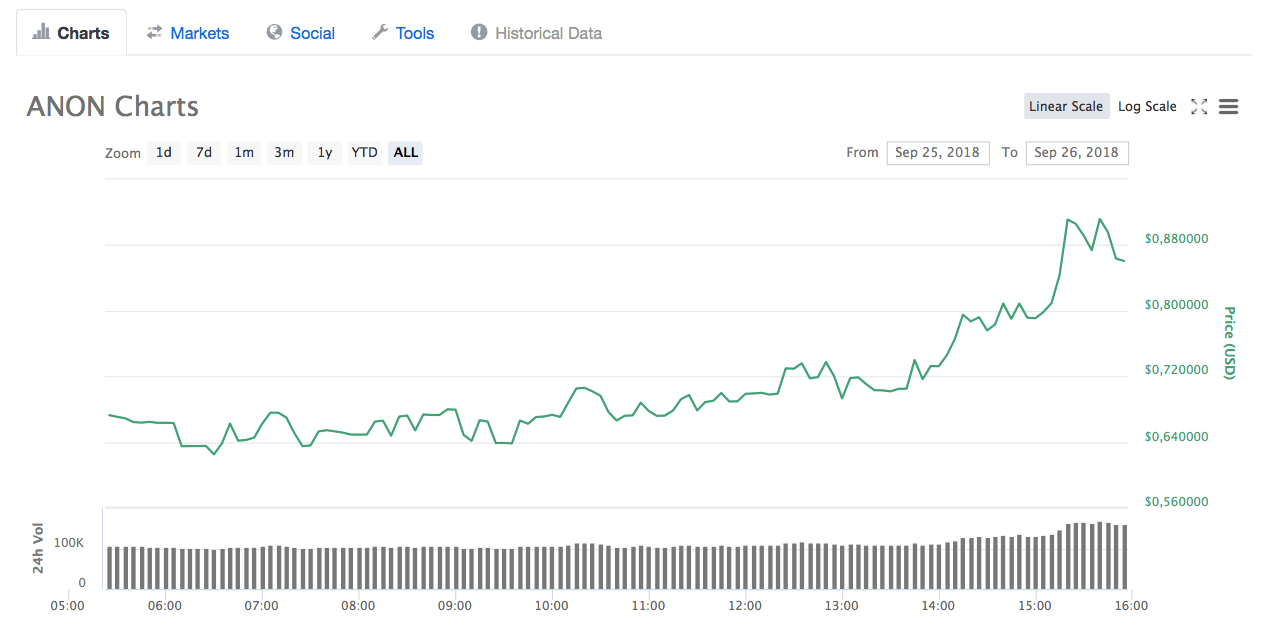 The block reward is 50 ANON. 65% of the reward goes to miners, while 35% goes to masternodes that can be created for 500 ANON each.
Where to Buy ANON
You can find ANON on multiple exchanges. There are four of them at the moment:
ANON Wallet
The official wallet is available for Windows, and requires you to download the entire blockchain, which is currently about 11GB in size and takes approximately 10 hours to download. It may seem like torture, but the result is totally worth it. Here is a quick setup guide.
Download Java SE Development Kit 10 here and install;
Download graphic user interface here and unpack the files locally to a destination of your choice;
Choose first_run.bat file in the unpacked folder and launch;
Open AnonFullNodeWallet.exe file.
The alternative to the official wallet is the lightweight Zeltrez. You can download the wallet here, it also works well.
ANON Blockchain Explorer
You can view or track blocks in the ANON chain here.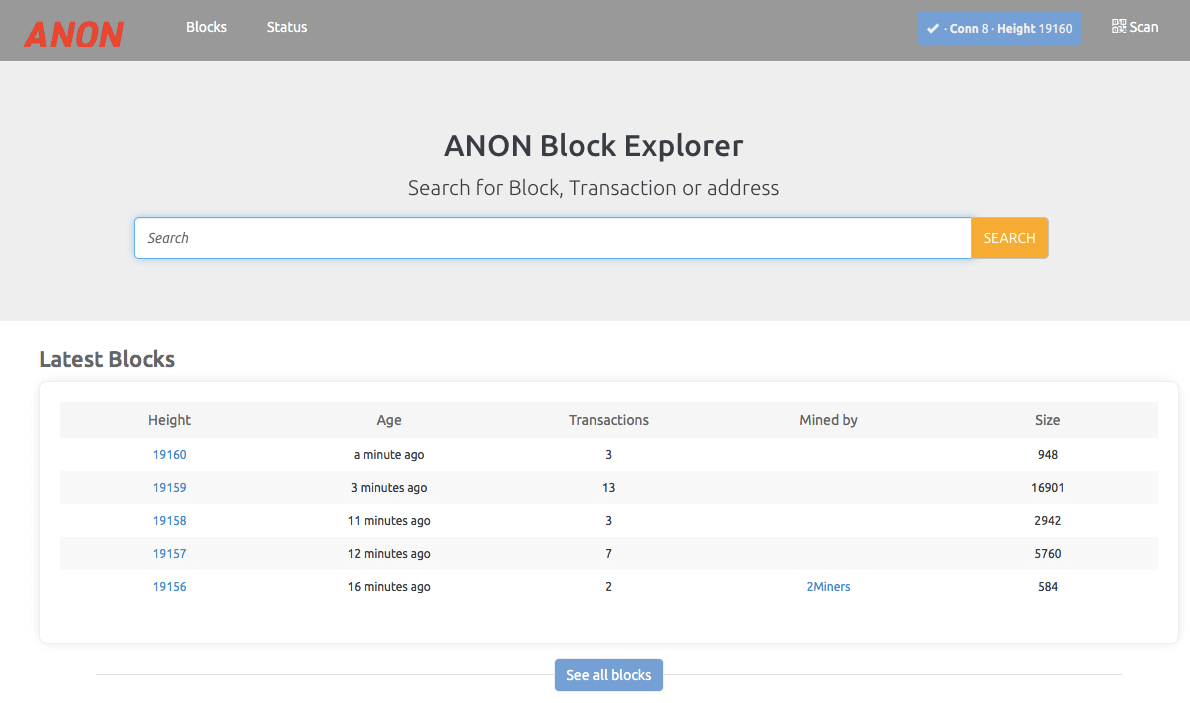 The explorer may not have the best interface, but there are no other options at the moment.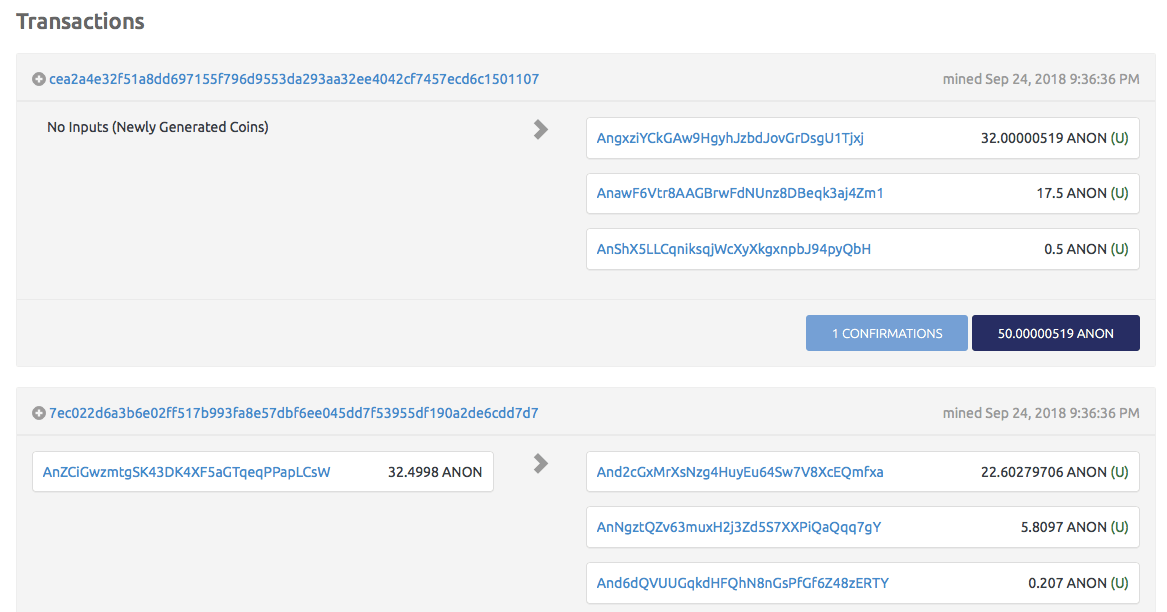 ANON Mining
As we already mentioned, ANON works on Equihash 144.5. You can mine ANON using Nvidia and AMD graphics cards. ASIC mining is not supported.
ANON Mining Profitability
ANON is still too young to be listed on WhatToMine, so we will use Rubin calculator. Let's take 448 sol/s as an example, which would correspond to a mining rig with 8 Nvidia 1080Ti graphics cards.
We get 9 coins per day or, at the exchange rate of $0.82, $7.00. Not bad at all.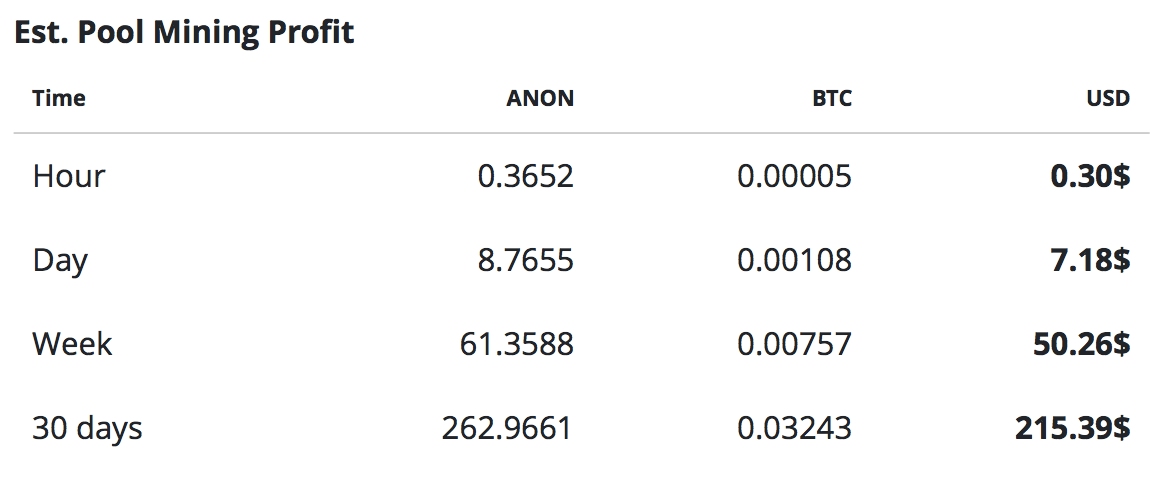 Solo mining is recommended only if you have at least nine mining rigs with the specs mentioned above, in which case profit would be around $65 per day.