What Recent ANON Update Includes
Founders reward
10% of the block reward is going to be paid to the devs. Are you serious? ANON price has dropped 10 times after since the appearance of the coin on the market. Coin price is one of the most important indicators of the dev team's work.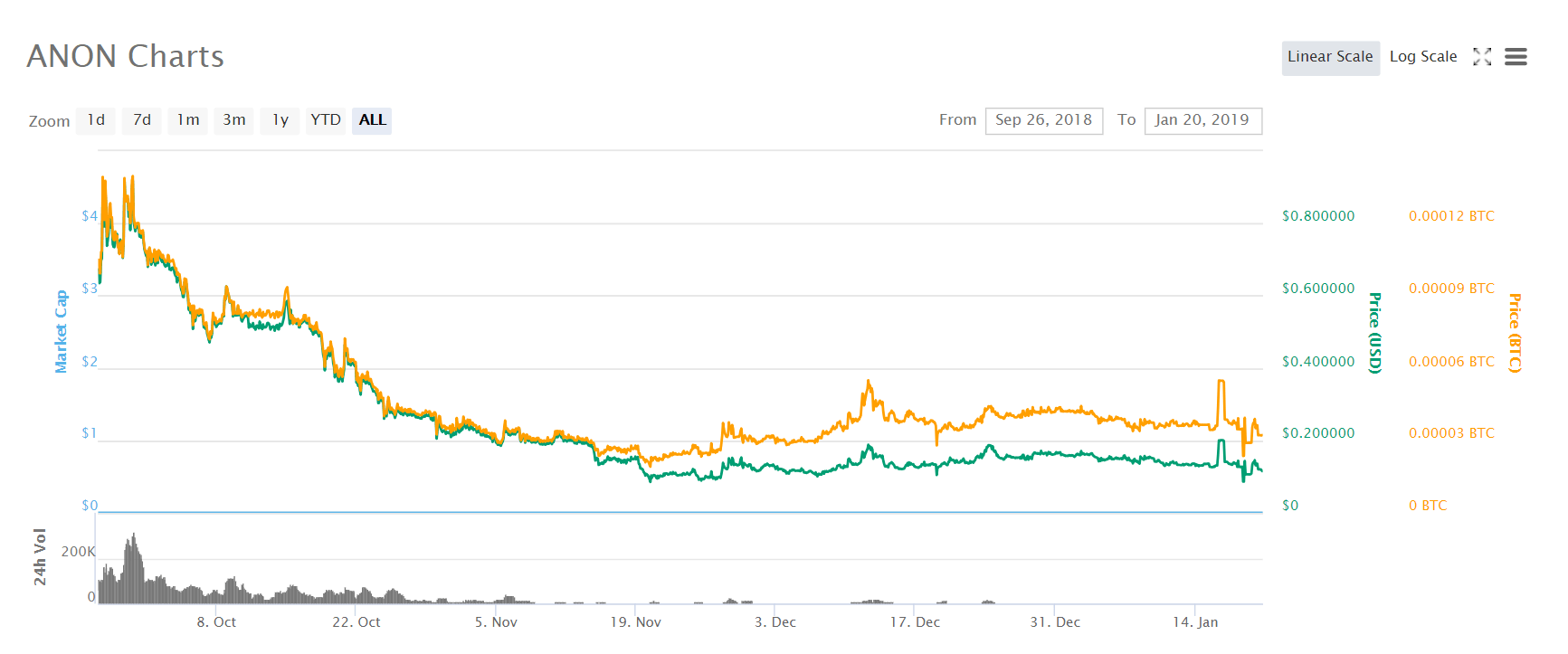 At the moment ANON is ranked 1971 on Coinmarketcap with 24h trading volume of $591! We don't think the devs should have this 10% fee. This is not fair to miners and masternode owners. We could not see any active work from the developers' team. They do not present any ideas; they do not collaborate with the pools and masternode hosting providers, they make no marketing or any other public relation activities.
Even the governance voting model that was launched quite some time ago with the ANON masternodes is not working. An imitation of democracy is just another form of autocracy.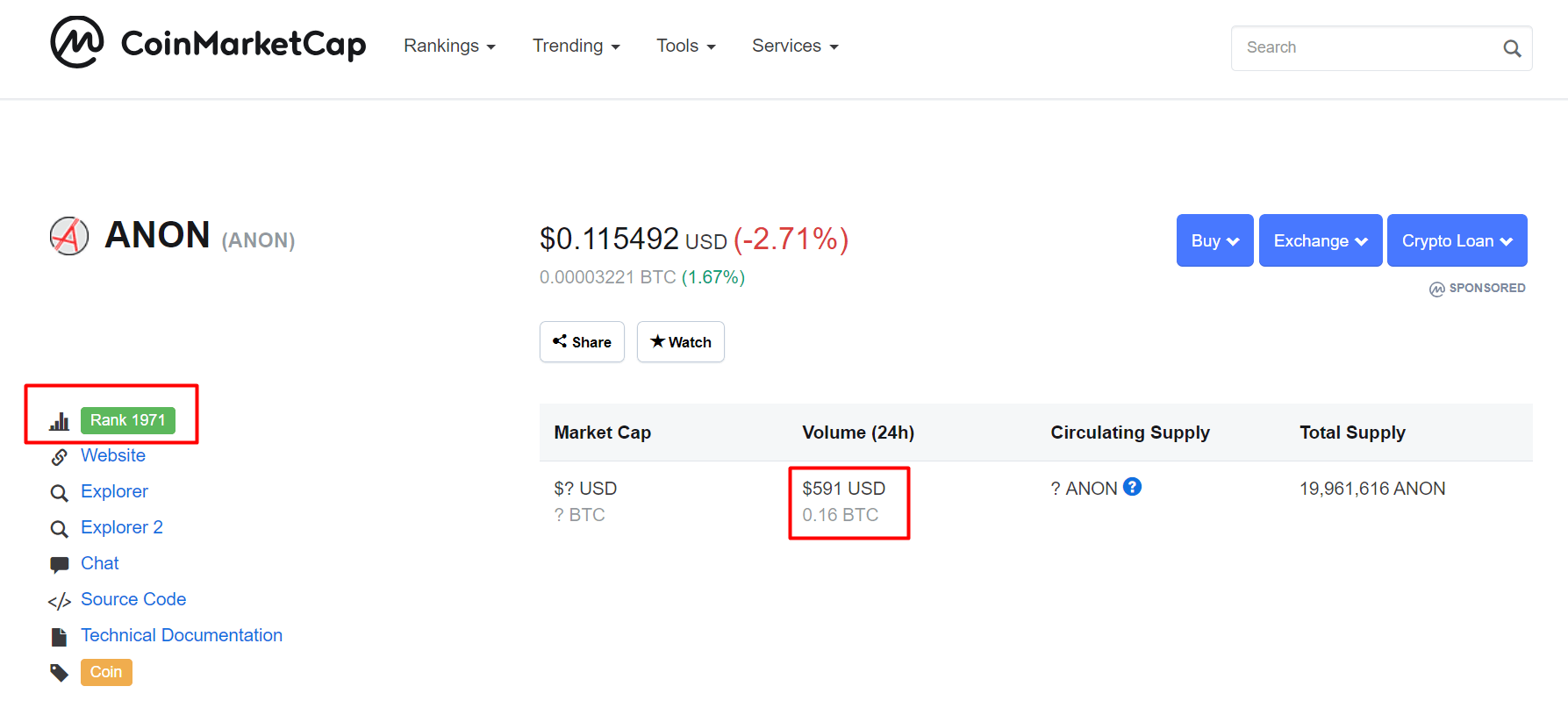 Masternodes Collateral Change
The masternode collateral is planned to be increased twenty times from 500 coins to 10 000 coins. As you probably know our 2Masternodes project was the largest ANON masternodes hosting provider back in days with few hundreds of running ANON masternodes. We've already proposed to increase the collateral last year. However, devs were OK with 500 ANON per a masternode. The price of ANON was dropping incredibly fast, so we've delisted ANON from 2Mastenodes in October.
2Masternodes Important Update
Full text on Facebook: https://t.co/1H3LYgveLY

You may know that it is unprofitable for the service to host some of the masternodes. We plan to check the situation each month and adjust the service conditions if necessary.

— 2Masternodes (@2Masternodes) October 21, 2018
This also looks funny as collateral for one Masternode will cost twofold of 24h trading volume.
Other ANON Updates
The complete list could be found on ANON github page. Each block reward is reduced by 5% in favor of governance budget. The superblock is introduced to spend these extra coins. Dash-like Sporks are being implemented.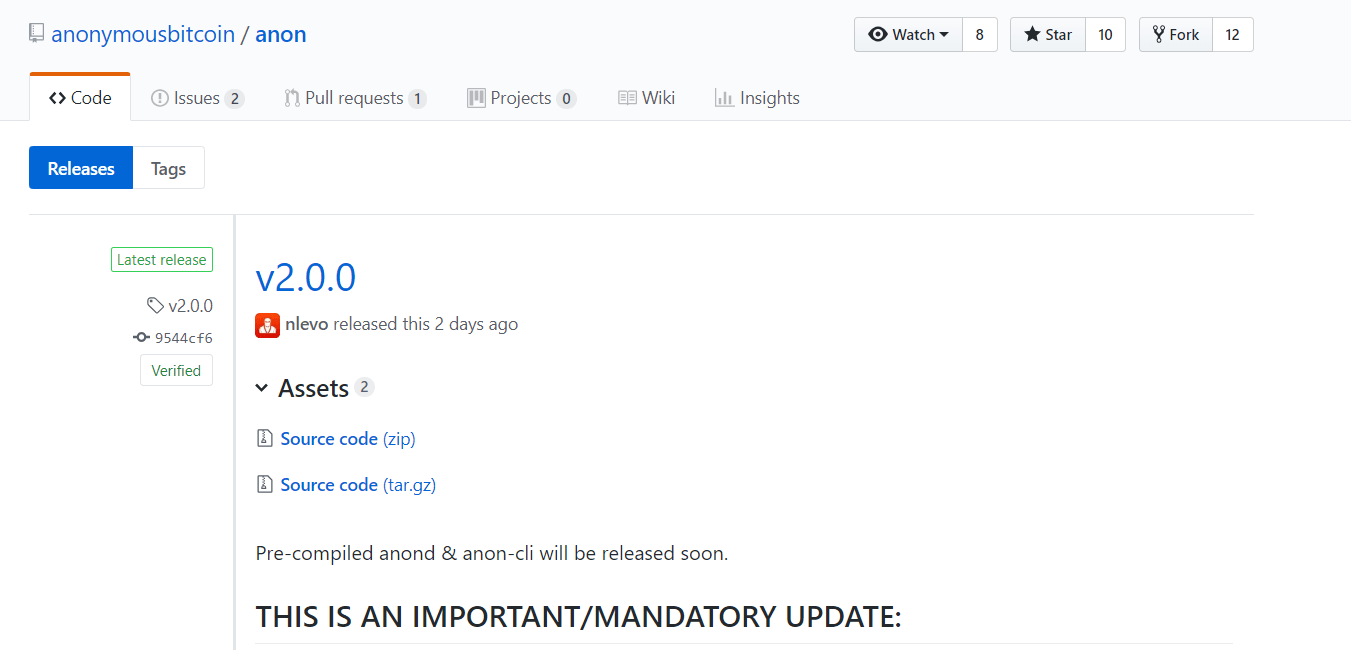 ANON Testnet
There is no testnet with proposed node update running at the moment. We wanted to see how the new network is expected to be operating but the testnet is not working at all. With given strict timeframes of this mandatory update it would impossible to test the network properly. Serious business, isn't it?
How Much 2Miners Earn From ANON Pools
The most interesting part. You could always do the math yourselves. 2Miners has about 60% of the network hashrate. There are approximately 144 blocks a day. 32.5 ANON each block. ANON price is $0.11.

Every day we find 60% of 144 blocks = 86 blocks
It is 2800 ANON in total or about $307.
Pool fee is 1% so we get little more than 3 bucks a day or $90/month.
Actually, we get a little more as some of the hashrate is mining at Solo Pool with 1.5 % fee.
The real value is $110-115 a month.
Since we are using high-end servers, our server costs more than we earn from ANON pools.
2Miners Vision
ANON developers expect us to update our code and change the block template so they could earn 10% of the block rewards in the future. They have not asked us if we could do that. They have not asked us what we think about that. They have not asked us anything. They just assume that they imagine something and everybody else would start running and doing some job for free. Well, not this time. We will not do that.
Remember we are losing money on ANON pools. Now ANON devs appear and say "Come on, do this and this, and this, we want to earn some money". Btw, do you know how much will ANON devs earn? $2400/mo with the current exchange rate. Oh, come on. Are you serious? Will this help the team? Are things so bad? It will get even worse if you do that.
We've advised you to increase the Masternode collateral at the beginning when it could help the coin price. You were not interested in that time. Now you want to fix it but it's already too late.
TL;DR
2Miners do not support this mandatory update from ANON devs, and we will not update our ANON pools to v2.0.0 node. We do not care about ANON developers team if they want to continue with the update.
We kindly ask all our ANON Miners to change the coin they mine before ANON block 37 000. Nothing is guaranteed after this point. If ANON team makes this update, we will delist this coin from the pool.