What is Expanse?
Expanse is a small coin with moderate growth. As of now, it ranks 407th in the CoinMarketCap chart. Its exchange rate is around $2.20, and its capitalization is over $17 mln. Expanse reached its highest rate on January 7 – 1 EXP equaled $9.63. Within 24 hours its volume moves back and forth in the between $200,000 – $800,000.

The project started in 2015. The most popular DApps created on the Expanse platform are Votelock, Borderless Identity Management, Tokenlab, and Expanse Rewards.
Where to buy Expanse (EXP)
Expanse can be found on five major exchanges – Bittrex, Poloniex, Cryptopia, Upbit, and YoBit. In fact, the fifth platform might as well be skipped, since it accounted for only $146 of the cryptocurrency volume over the weekend.

Expanse Mining Profitability
By this time you already know how to use WhaToMine mining calculator, so let's go to its website. You will find Expanse in the Coins section.

With a 250 Mh/s hashrate, you can earn a little more than $10 per day. If the exchange rate remains at the same level, you may expect $306 per month (as of April 28, 2018).

How to Create an Expanse Wallet
You can download an EXP wallet on the official website. Available options are Windows, Mac OS, and Linux. There you can also find the source code, in case you are interested.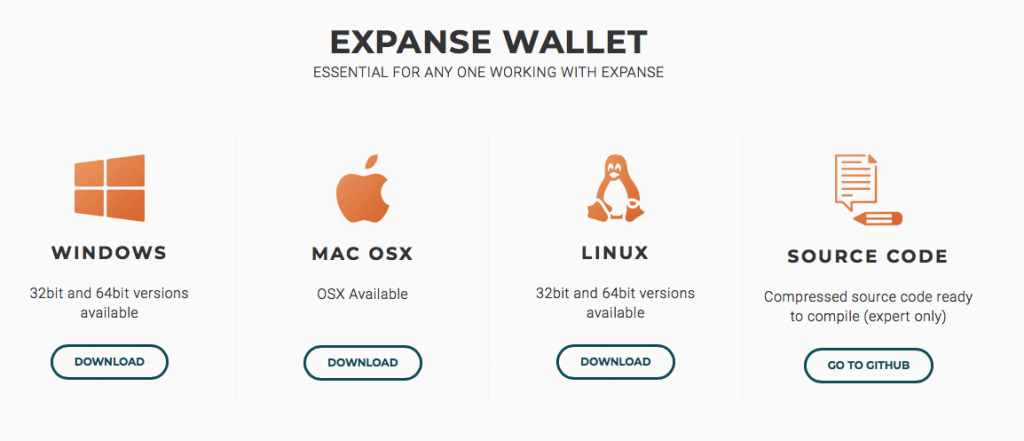 If you don't want to download files and the amount of money you invested in Expanse is small, you can opt for wallets on exchanges.
Expanse Mining
As of now, one found block will bring you 4 EXP plus additional fees. All in all, you'll get around $9. Uncle block amounts to a 32nd share of the coin, which is 0.125 EXP.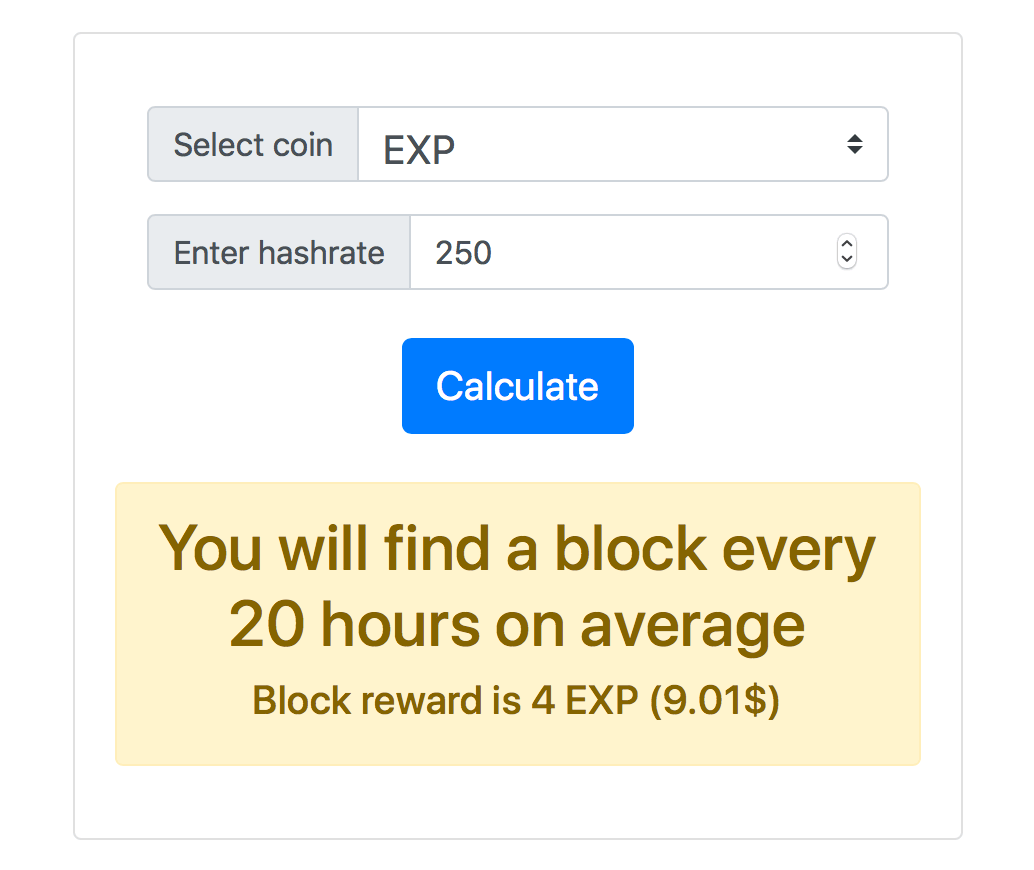 Small hashrate and relatively moderate block rewards give miners the opportunity to solo mine EXP. The hashrate equal to 300mh/s is enough to find at least one block per day, and even more if you are lucky. You can use this calculator to estimate your luck in solo mining: https://2cryptocalc.com
Expanse Mining Pools
We recommend using our Expanse Mining pool for EXP mining. You can find it on the Expanse official website.
Unknown pool ticker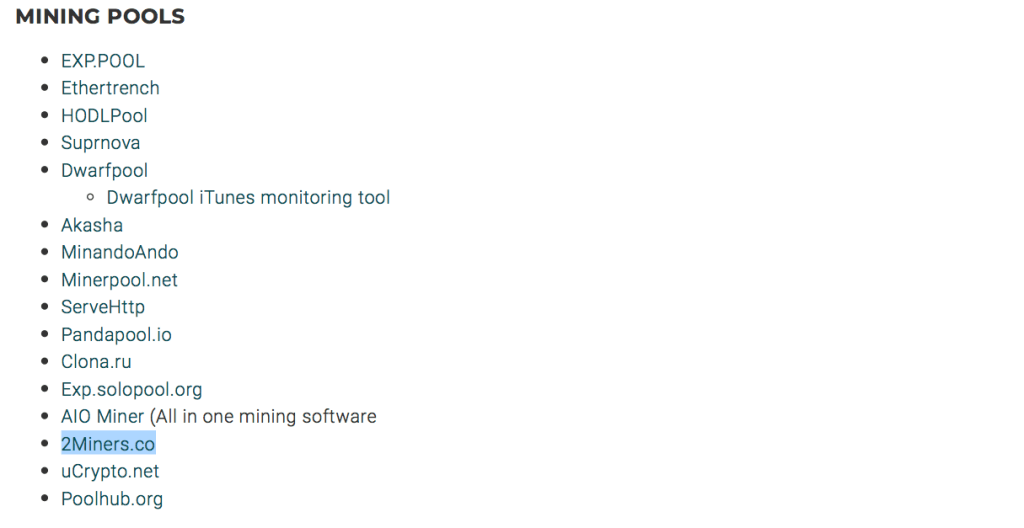 2Miners is also on the top of Expanse Mining Pools list: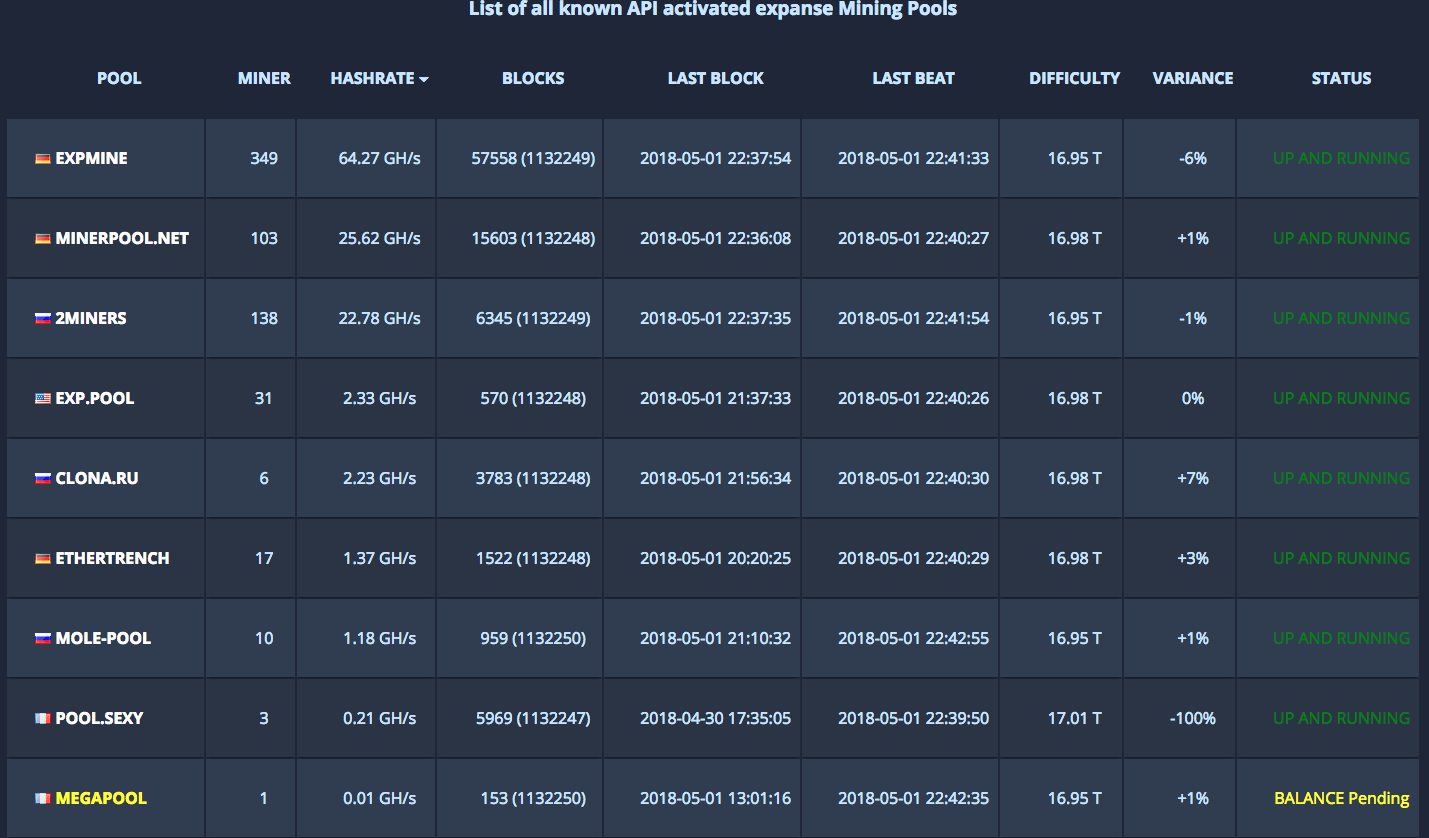 Since Expanse is based on Ethash, we recommend using Claymore's Dual Ethereum GPU Miner. You can download it by clicking on this link; the password is 2miners.
Remember to change the wallet address to your own in this file: /ETHASH/exp-pool.bat. Use Notepad to do it – you should type in the right combination of letters and numbers. For solo mining use this file: /ETHASH/exp-solo.bat.
What is a Bat File?
Miner works in the console and doesn't have a visual interface. When you launch the miner, you should "forward" settings to it, so that it can operate properly. Instead of using the command line to do it, you can create a bat file with only one intended use — sending the pool address, wallet number, rig name, and other settings to your miner. You can edit the bat file using any text editor you like.

Now you can launch the bat file. By double-clicking on it, you will launch the command line with a bunch of numbers. Among them, you can easily spot the names of all GPUs and their hashrate values.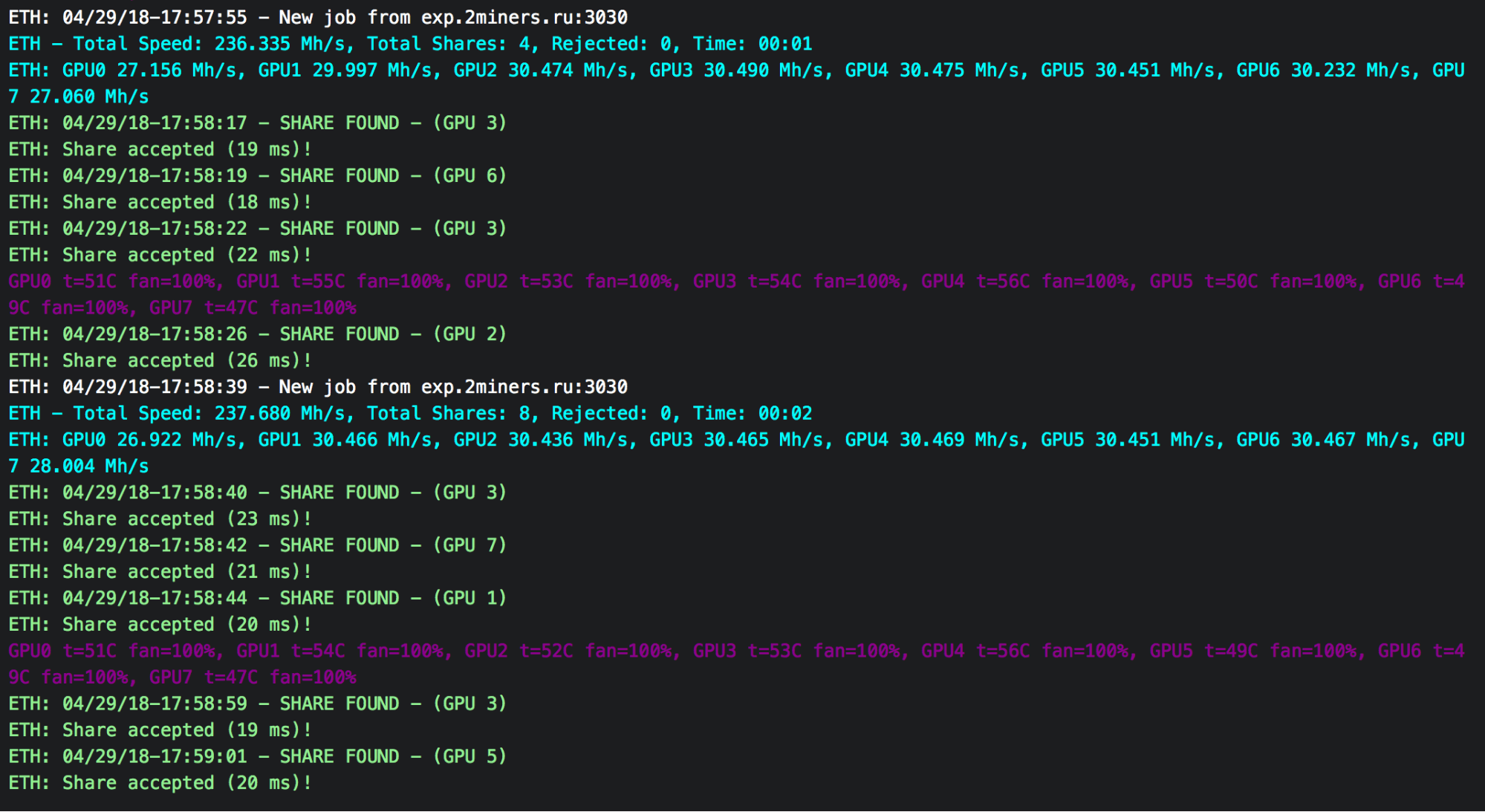 For Hive OS users it should look similar to this:

Make sure to read our other "How-to articles" about cryptocurrency mining: