Ethereum transaction fees in 2021 have indeed been record-high. Take February 22 as an example: you had to pay over $600 to exchange tokens on a decentralized platform Uniswap. With that being said, we paid $150 to swap tokens on that day as it depended on the network load at a particular moment of time, but still the numbers were impressive.
NFT transactions cost even more. The reason is simple: NFTs require a lot of resources from the network which is directly proportional to how much gas is used and how much a transaction costs.
Let's see the cost of a transaction in ETH blockchain at the time of writing. A fast Ether transaction costs $4.48, fast ERC20 token transaction costs $11, and transaction on Uniswap decentralized exchange costs $39. Selling NFTs on the previously discussed OpenSea exchange costs $43.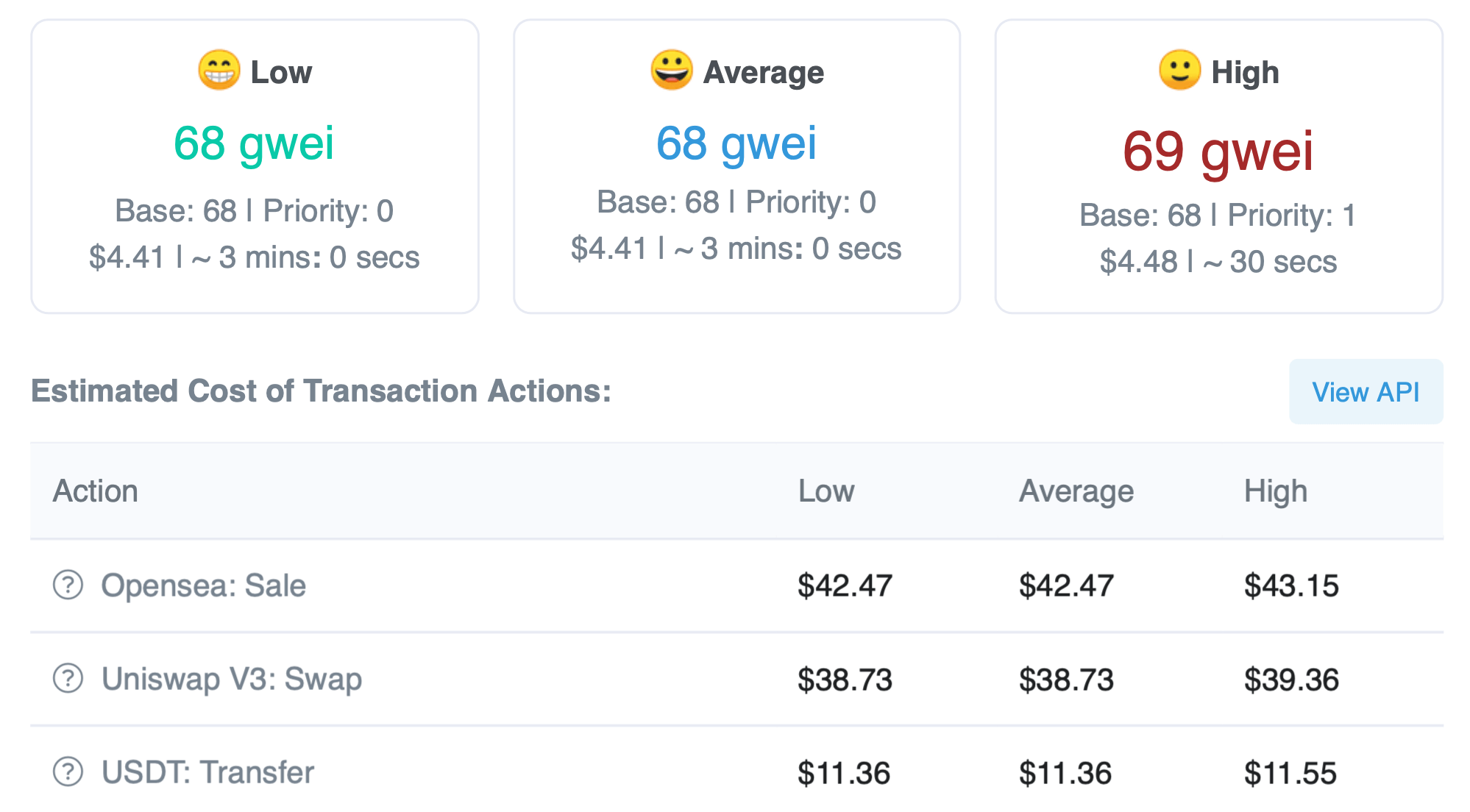 NFTs have been gaining more and more in popularity. Here is an NFT trading chart since January 2018. Notice the 2021 leap.

As a result, the blockchain has been constantly overloaded. Below you can see Ethereum's average fee chart. The peak value of $52 was registered on November 3, 2021.

So transactions in ETH blockchain have been, and still are, expensive compared with other popular networks like Solana and Avalanche. And there is more to it.
Ethereum Transaction Fees
ETH miners started earning more thanks to rising fees. Plus, mining pools allowed miners to include transactions in blocks at a minimum cost.
So not only miners earned more, they could also get their reward almost for free. For example, the 2Miners pool used to cover fees for sending rewards to ETH miners.
This has changed on August 5, 2021. Ethereum has performed the London upgrade and implemented ETH gas fee burning. Plus, due to the base fee introduction, it has become impossible for pools to pay out rewards at a minimum cost.
2Miners came up with a solution that was simple and genius at the same time. 2Miners started converting ETH miner rewards to Bitcoin or Nano and sending them to user wallets thus minimizing transaction fees. Read more about it here.
The solution has become quite popular. As of now, there are over 159 thousand miners in the 2Miners pool. 119 thousand of them mine ETH.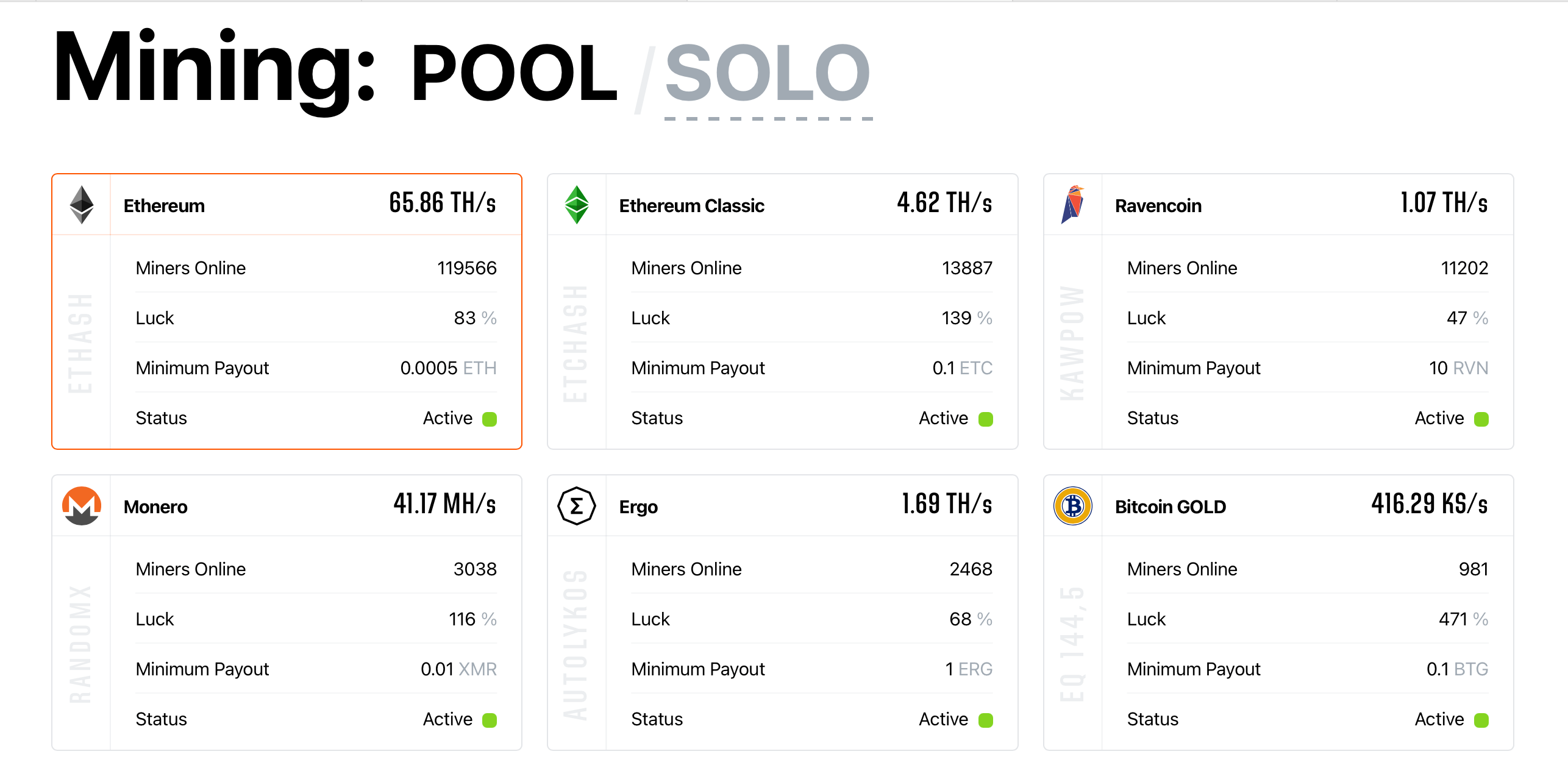 Ethereum Classic is the second most popular cryptocurrency on 2Miners, and now Ethereum Classic miners can benefit from the same solution. Ethereum Classic is becoming more and more popular among miners thanks to the growing mining profitability. Take a look at the mining profitability of one Nvidia RTX 1080Ti graphics card. Ethereum Classic comes third and is far ahead of the popular Ravencoin.

One of the reasons is ETC's growing exchange rate. In the last 30 days, it has grown by 68%.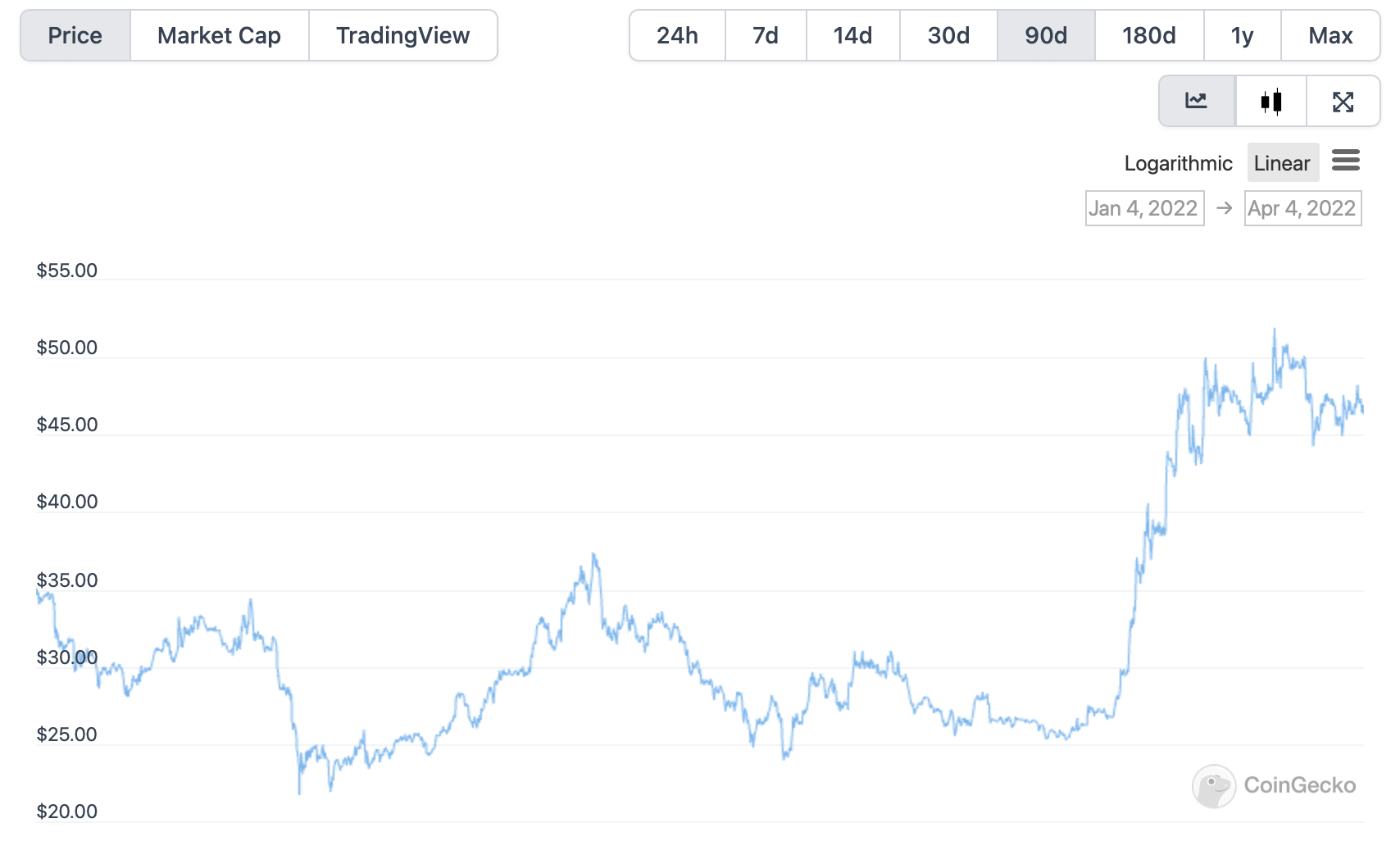 How to Get Paid in Bitcoin for Ethereum Classic Mining
To get paid in Bitcoin, ETC miners should do the following.
Create a desktop or mobile BTC wallet, or get a wallet address on an exchange. If you choose a mobile wallet, we recommend Coinomi and Trust Wallet. If you choose an exchange, Binance, Kraken, Gate.io are good options.
Replace ETC address with BTC wallet address in the miner settings. Here is a sample bat file to mine cryptocurrencies with Gminer. You can use Bitcoin addresses in the following formats: SegWit, Compatibility, Legacy.

miner.exe --algo etchash --pool etc.2miners.com:1010 --user bc1qnkyhslv83yyp0q0suxw0uj3lg9drgqq9c0auzc.

Once mining starts, you can go to your Stats page by entering your wallet address in the search field on the pool website. You will see your address on the list of all pool miners along with regular ETC addresses. You can also set a payout threshold in ETC on your Stats page.
This page has all the information on how to start mining Ethereum Classic, including miner download links and settings.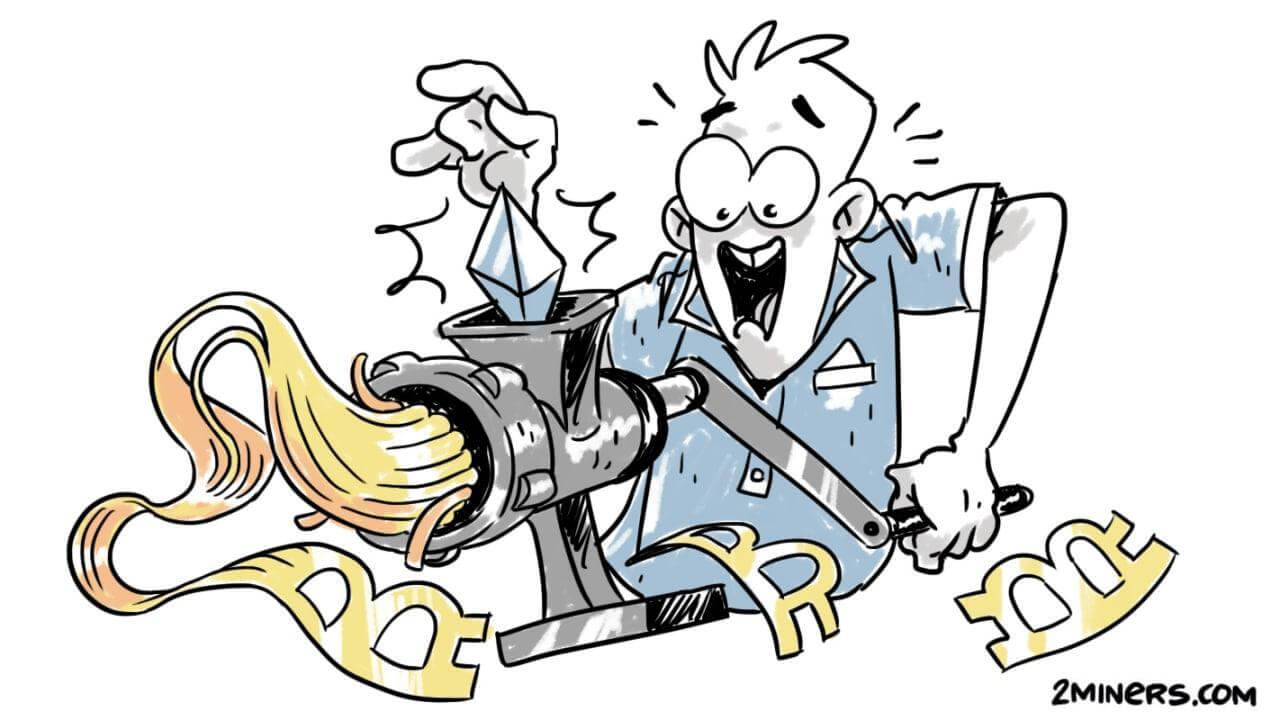 2Miners use Binance to exchange ETC to BTC due to a relatively fast deposit confirmation for Ethereum Classic. To do that, you need 500 blocks, and it takes about 13 seconds to create each, so the confirmation process takes about 2 hours. As a result, the whole exchange and payout process takes about 3–4 hours.
On some other exchanges, deposit confirmation takes about 1-2 days. Why does it take so long? In summer 2020, Ethereum Classic suffered from multiple 51% attacks. As a result, thousands of blocks on the blockchain became orphans with users losing time and money. Since then exchanges take the precaution of allocating a large number of blocks for confirmation.
Why Miners Need the New Payout System
High transaction fees in Ethereum have been caused by its popularity and versatility. However, this year ETH developers are planning to shift to the Proof-of-Stake consensus algorithm. As a result, miners and GPUs will be replaced with validators and stakes, or in other words, a certain amount of coins locked in an escrow smart contract. So those who own computing power will have to switch to other cryptocurrencies, including Ethereum Classic.
A growing number of active users and transactions, as well as an increase in ETC exchange rate, will lead to higher fees. So many would want to save on them and get rewards in a more popular cryptocurrency – BTC. Miners in the 2Miners pool are already prepared for such a scenario.
It's worth noting that you can mine Ethereum Classic even on 3GB GPUs. According to Minerstat, you can mine ETC on 3GB GPUs until mid-June 2022. So Ethereum Classic is likely to gain wider popularity among miners after ETH shifts to PoS.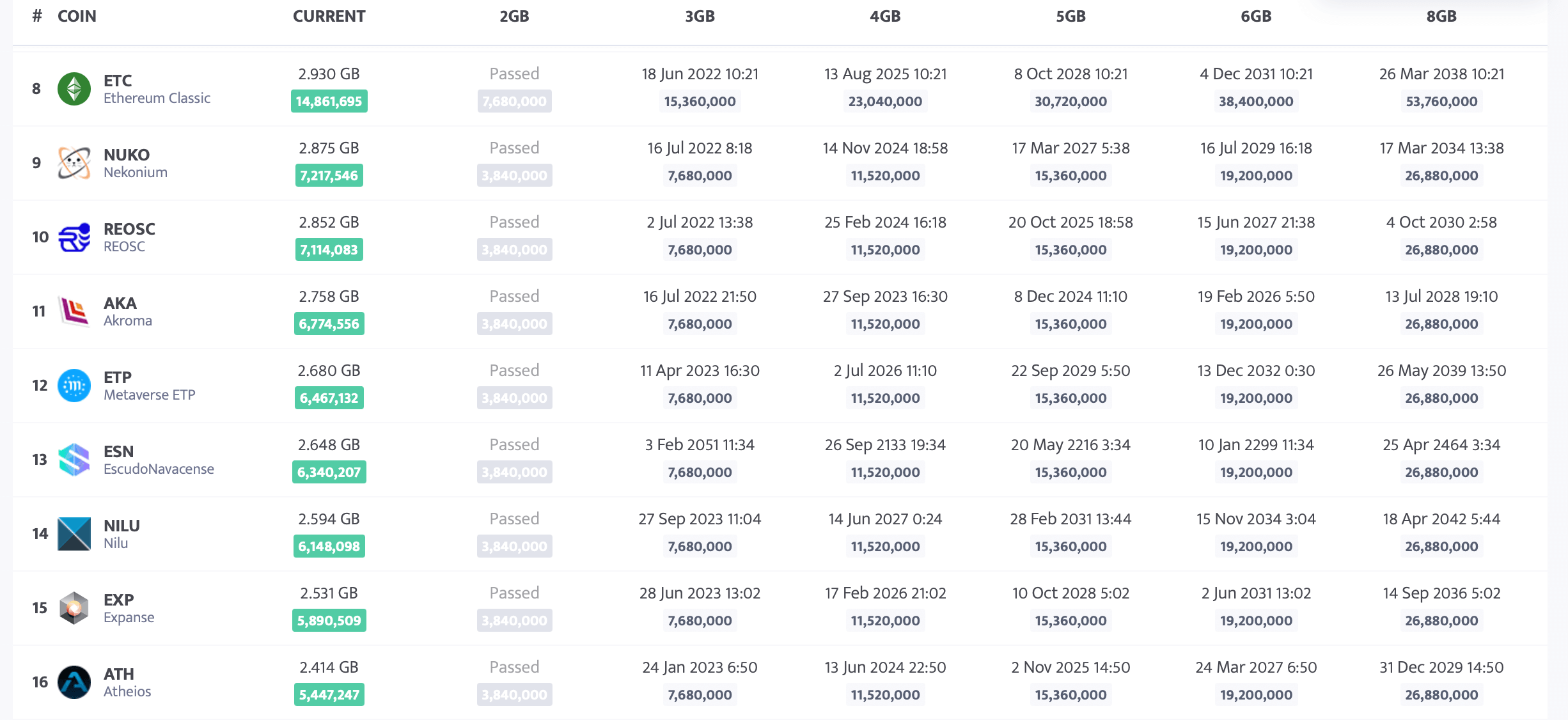 Ethereum Classic miners in the 2Miners pool already have a solution in case the cryptocurrency network fees go up. Most importantly, this payout solution allows you to earn BTC directly without any intermediate steps. Plus, it also applies to 3GB GPUs considered to be quite obsolete.
We welcome you to join our miner community in Telegram or one of the local chats in Russian, Turkish, Spanish, and Chinese.
Remember to follow us on Twitter to get all the news as soon as possible.