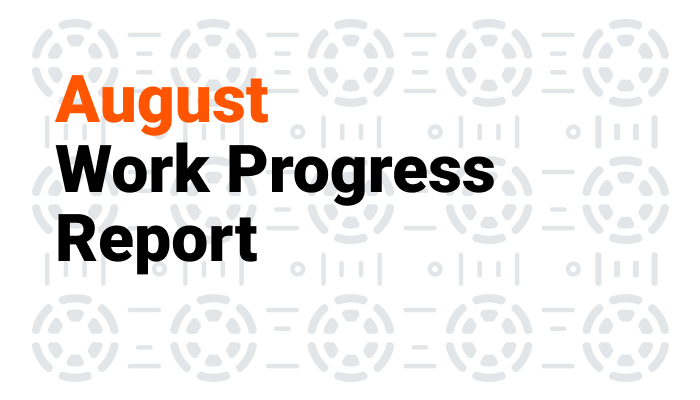 2CryptoCalc Major Update
New version of 2CryptoCalc.com mining profit calculator has been released. We call it ver 2.0 as it includes many updates and bug fixes.
Hashrate and GPU model modes, pool and solo calculation, Nicehash profitability, and many more. Ver 2.0 uses the new design. The calculator now is even faster than before. We've added the NVIDIA Super GPU's like GeForce GTX 1660 Super and GeForce GTX 2070 Super. We'll add other GPU's as soon as we test them and get the precise hashrates for all algorithms.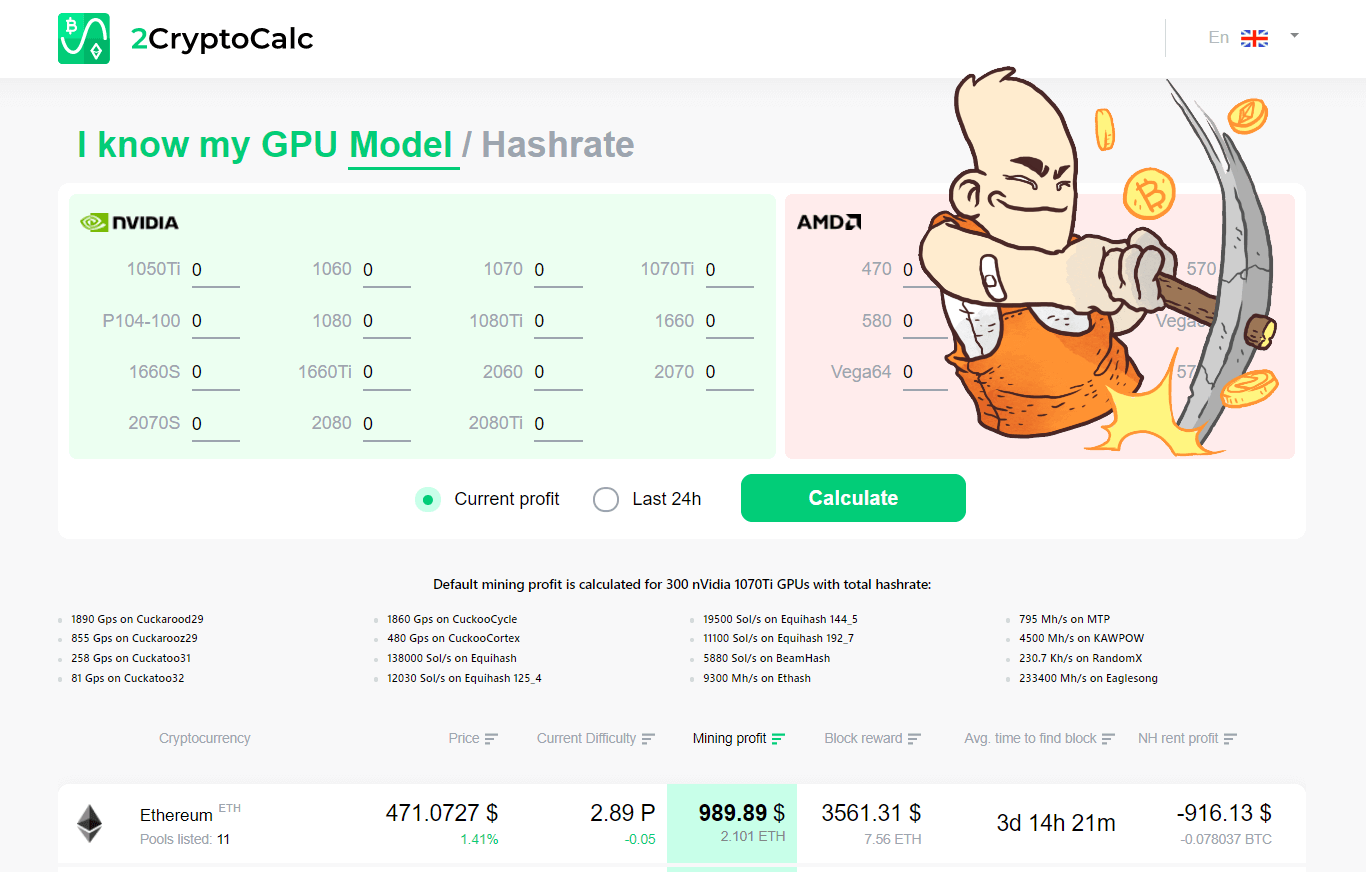 If you find any bugs – please let us know in 2Miners Telegram Chat – @chat2miners
Suggestions/ideas how could we make it even better are highly appreciated. If you find some "null" values in this table it would be fantastic if you could share the correct hashrate instead.
Ethereum Classic Problems
2 massive attacks on Ethereum Classic network were performed in August. Almost 4000 blocks were rejected after the massive blockchain re-organization on August, 6. Later on the 7000 blocks reorg (starting from block 11 090 685) has happened on August, 30.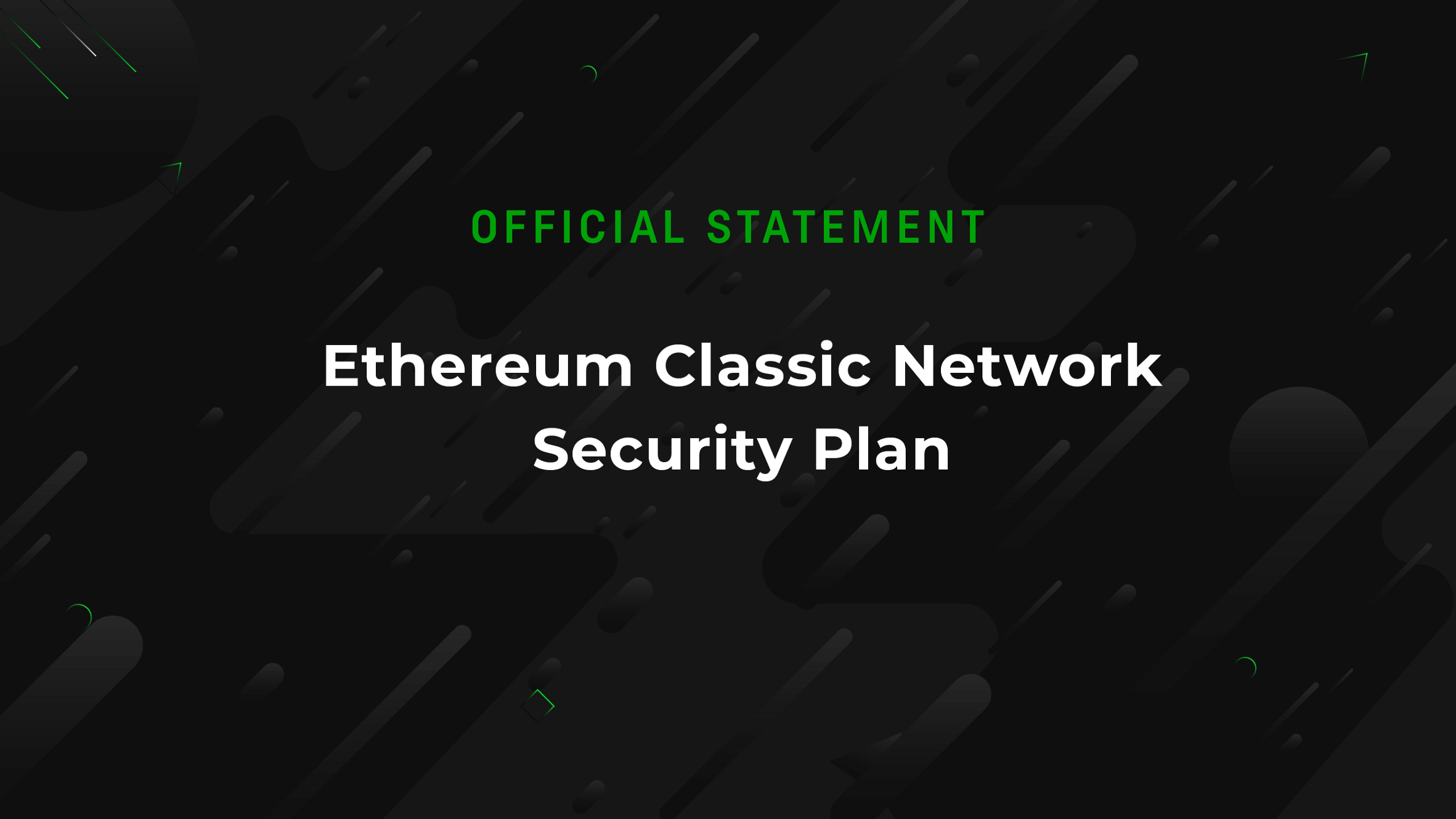 Ethereum Classic developers has released the Network Security Plan recently. However, nothing has been done yet to save the Network. Read more ETC Network Security Plan – What is Wrong With It?
Crypto exchanges have stopped the deposits and withdrawals. Mining pools have increased the confirmation time up to 80 000 blocks.
2Miners ETC pools are fully operational. We require 12 000 new blocks to confirm the rewards. Payouts are performed 1 time every 24 hours.
PPLNS: etc.2miners.com
SOLO: solo-etc.2miners.com
Cortex Mining Pools
We have added Cortex (CTXC) on 2Miners.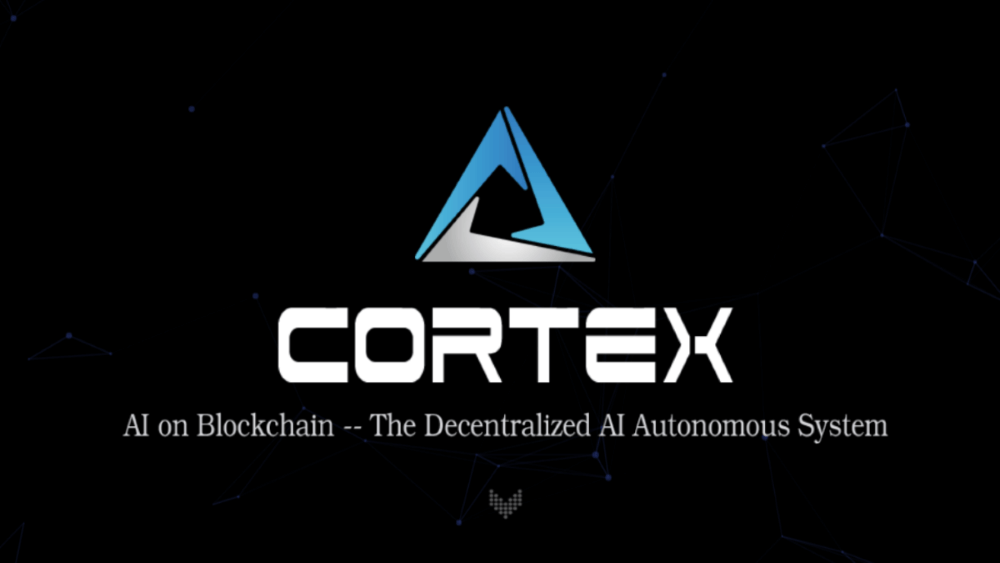 Miner settings are available on the Help page.
PPLNS: ctxc.2miners.com
SOLO: solo-ctxc.2miners.com
Cortex has been listed on 2CryptoCalc as well. This coin is usually profitable for powerful NVIDIA GPU's starting from GeForce 1070Ti. Read our detailed article How to Mine Cortex? Mining Settings, CTXC Profitability, Coin Features.
Zelcash Halving
Zel halving has happened. Please pay attention that the block reward is only 56.25 ZEL now. 2CryptoCalc.com calculator has been updated.

Grin C31 Removed
Grin mining on Cuckatoo C31 is not profitable anymore. C31 mining couldn't find the new blocks.
If you want to mine Grin – switch to C32 or C29 algo. Check the "How to Start" page on the Grin pool.
If you want to mine C31 algo – switch to MimbleWimbleCoin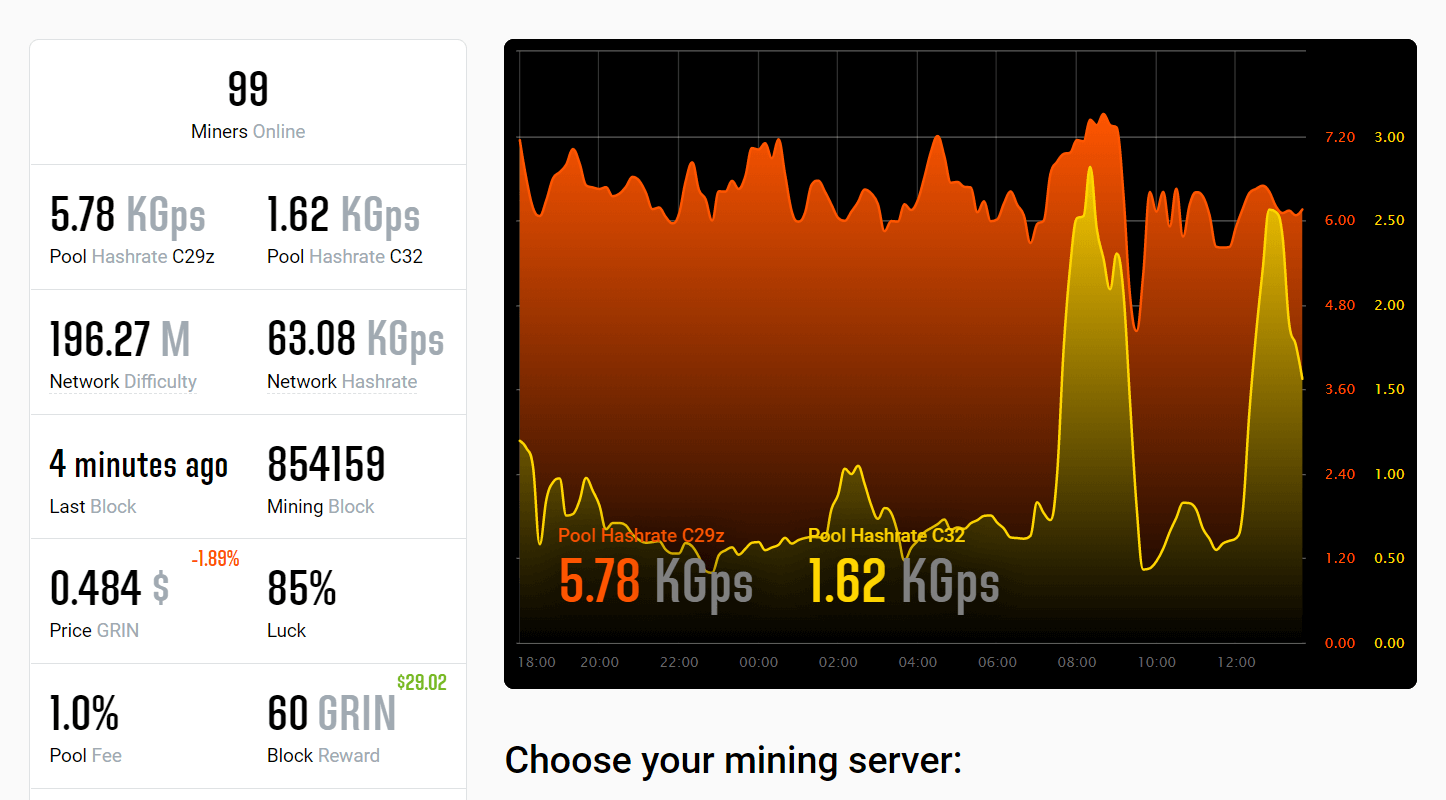 .
Grin++ Payouts Fixed
Great news for Grin++ wallet users. 2Miners -> Grin++ automatic payouts have been fixed. Just keep your wallet up and running to receive your coins.

Remember to follow us on Twitter to get all the news as soon as possible.