Antminer E3 Specifications
Announced hashrate: 180 MH/s
Actual hashrate: 200 MH/s
Power consumption: 800 W
Retail price: $1,800 ($800 for the very first batch)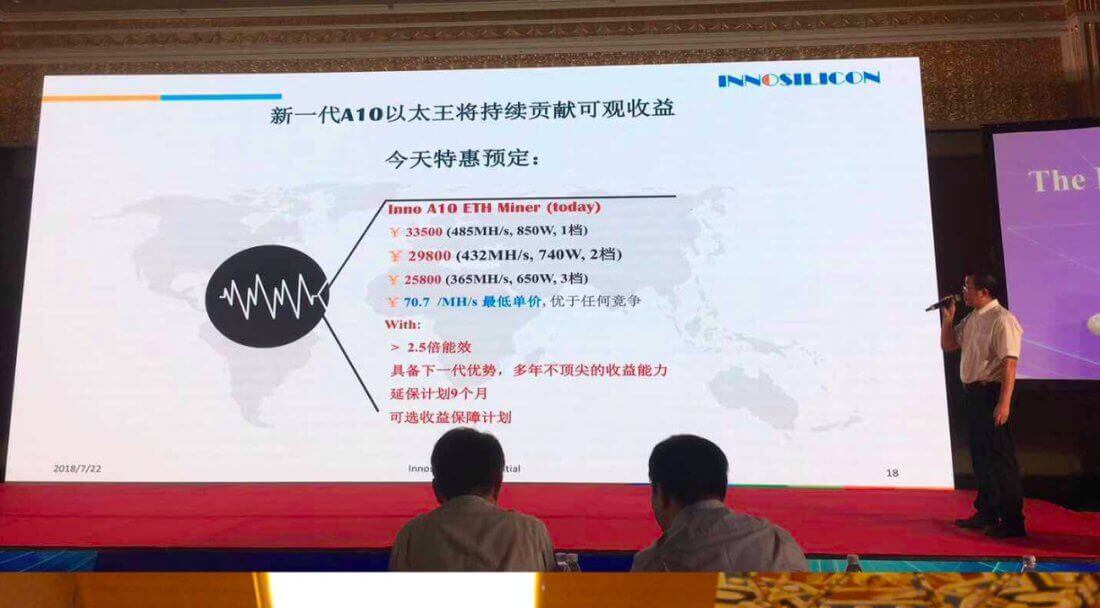 Innosilicon A10 ETHMaster Specifications
A10 ETHMaster is available in three modifications: 356, 432, and 485 MH/s.
The price is $3,800, $4,400, and $5,000 respectively.
Power consumption is 650, 740, and 850 W.
Comparing the Performance of Antminer E3, Innosilicon A10, and the GPU Mining Rig

Let's estimate the potential profits using WhatToMine. Above we enter the parameters and calculate.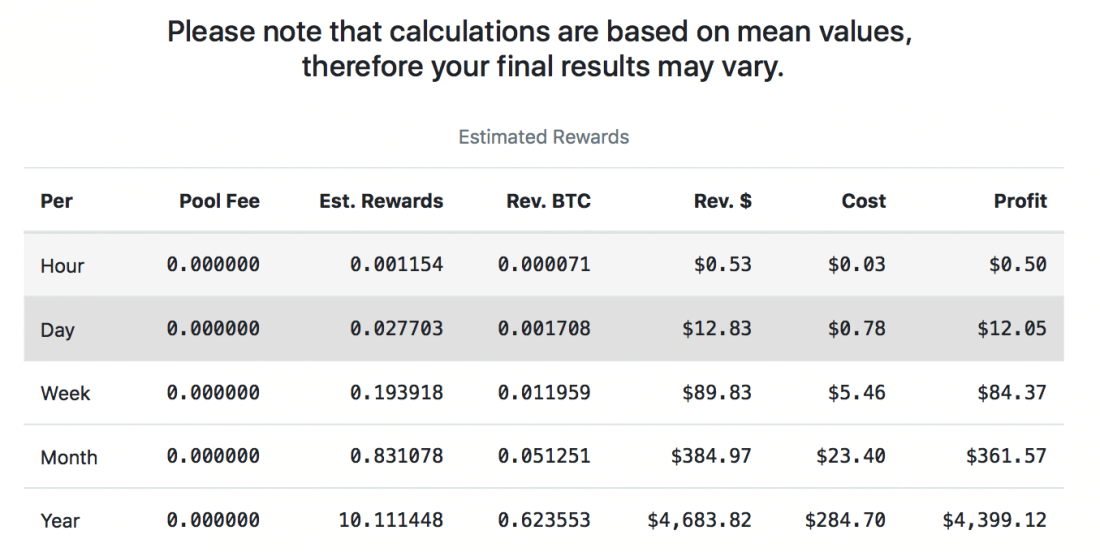 For $1,800 Antminer E3 will bring you $6.9 per day.
As of today, this device will pay off in about 9 months (exclusive of electricity costs).
For $3,800 Innosilicon A10 will bring you $12.6 per day.
As of today, this device will pay off in about 10 months (exclusive of electricity costs).
In mining, we always need to calculate how much 1 Mh/s of hashing power costs. If you buy the ASIC device for ETH mining, it will be $9 – $10.
For GPU mining rigs the cost of 1 Mh/s is about the same, but it takes a lot of effort to build a rig. Read How to Build an Ethereum Mining Rig 2018 to learn more.
The main advantage of a GPU rig is its maintainability. Moreover, GPUs themselves are under warranties in case they break. It is much more difficult to repair an ASIC.
Rigs consume a bit more power, so if your electricity rate is high, you might want to consider the ASIC. Reportedly, it takes 10 minutes for Antminer E3 to launch. Rigs on SSD will launch in less than 1 minute. 9 minutes of idling is a good reason to opt for a rig.
What Will Happen to the Ethereum Network after ASIC Launches?
Spoiler alert: NOTHING!
When Bitmain launched ASIC miners for such cryptocurrencies like Dash or SIA, it was the end of GPU mining for these coins. The overall hashrate of their networks was so low that ASIC just narrowed down their mining profitability to zero.
ZEC and other Equihash coin networks were recently affected by the Innosilicon A9 ZMaster and Antminer Z9 Mini Equihash miners. The impact was substantial as well.
Ethereum is different. As of now, the ETH network hashrate is 237.38 Th/s, which means that there are no less than 10 million GPUs.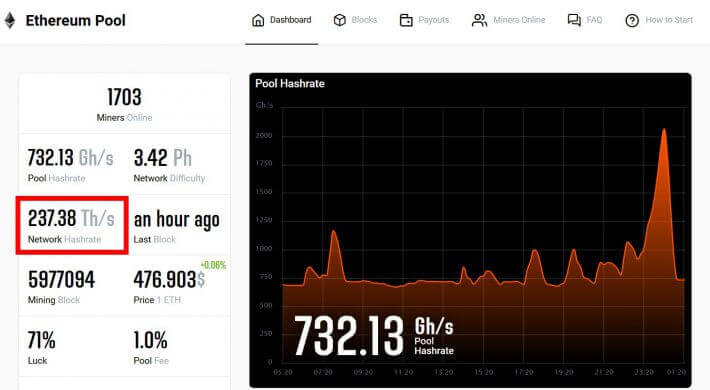 Reportedly, an ASIC Bitmain batch usually has around 5,000 devices. In exceptional cases, there may be 30,000 of them.
So under the worst case scenario, Bitmain produces 30,000 devices, and the hashrate of one ASIC miner is higher than the announced value and equals 250 Mh/s. As a result, Ethereum network hashrate would increase only by 3 percent.
An average miner wouldn't even notice such change. ETH exchange rate has much more impact on the profit. The amount of Innosilicon A10 devices to be produced is hard to tell, but the overall hashing power is unlikely to be higher than that of Bitmain, the leading mining hardware manufacturer.
Pros and Cons of ASIC Miners for Ethereum
Profitability, pay-off periods and other financial indicators for ASIC miners and GPU mining rigs are quite similar. The advantage of ASIC miners is that they generate less heat, which let their owners spend less on cooling and cut down power consumption.
However, the ASIC miner is a niche device, which means that A10 ETHMaster and Antminer E3 won't be able to mine Monero or other coins that are not Ethash coins when its rate goes up. ASIC miners are made exclusively for Ethereum, so their owners would have to put up with it.
The fork perspectives are also questionable. In theory, the concept of ASIC mining may fail in no time. This failure is not an issue with GPU mining, but even if it was, you could always sell your cards to gamers. There are still a lot more of them than there are miners.
How to Setup ASIC for Ethereum Mining
Whether you have an ASIC miner or a GPU rig, we recommend mining ETH and other currencies on our 2Miners pool. We offer stylish dashboard design, regular income and, over 7,000 online users. If you have several ASIC miners, you should try our SOLO mining mode. Here is a screenshot of the Ethereum pool.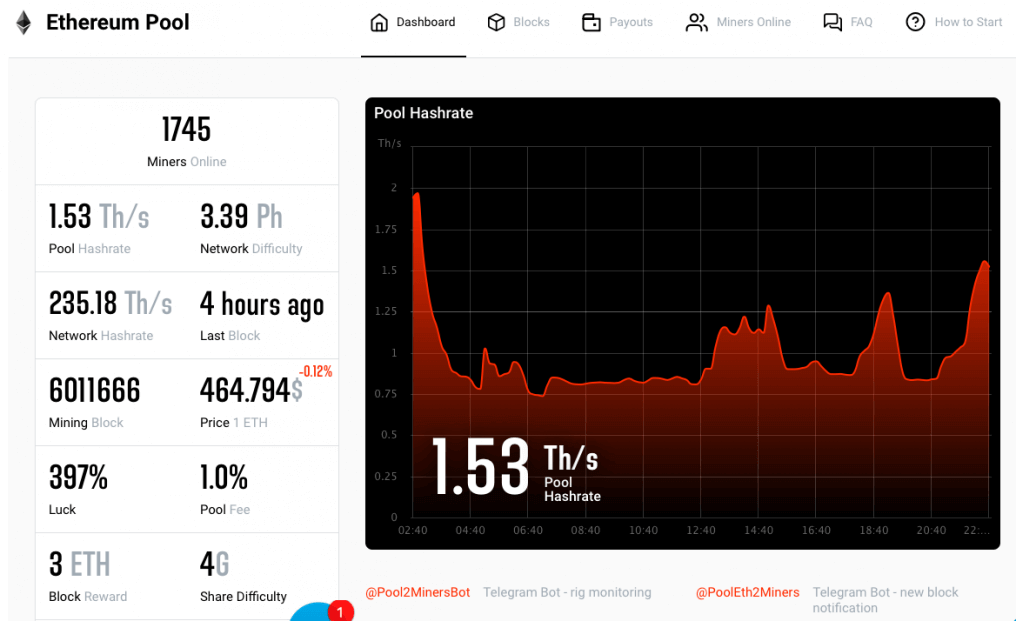 Setup for mining

URL: eth.2miners.com:2020

Worker: YOUR_ADDRESS.RIG_ID

Password: x
The Ethereum ASIC setup is here at the 2Miners Helpdesk:
How to setup Antminer E3 Ethereum miner
How to setup Innosilicon A10 ETH Master Ethereum miner
Conclusion
There is no need to fear that ASIC will put an end to Ethereum GPU mining. This end is not going to happen. Vitalik Buterin is the only person who could do it by switching to PoS. Read more about it in the article Expert Roundup: Upcoming Ethereum POS Switch. And even if it happens, you can always buy an ETH masternode through our new project 2Masternodes.