How to Choose a Wallet for Grin
GRIN crypto network has always had a problem with wallets. Sadly, the developers don't have their own GUI wallet. Neither for desktop PCs nor for mobile devices. If you want your coins to be as safe as possible, you must opt for a wallet with a command line (that is, without visual interface), learn commands and so on. For an average user, this is a nightmare. There is also an open source grin++ wallet, but it is not compatible with all wallet versions.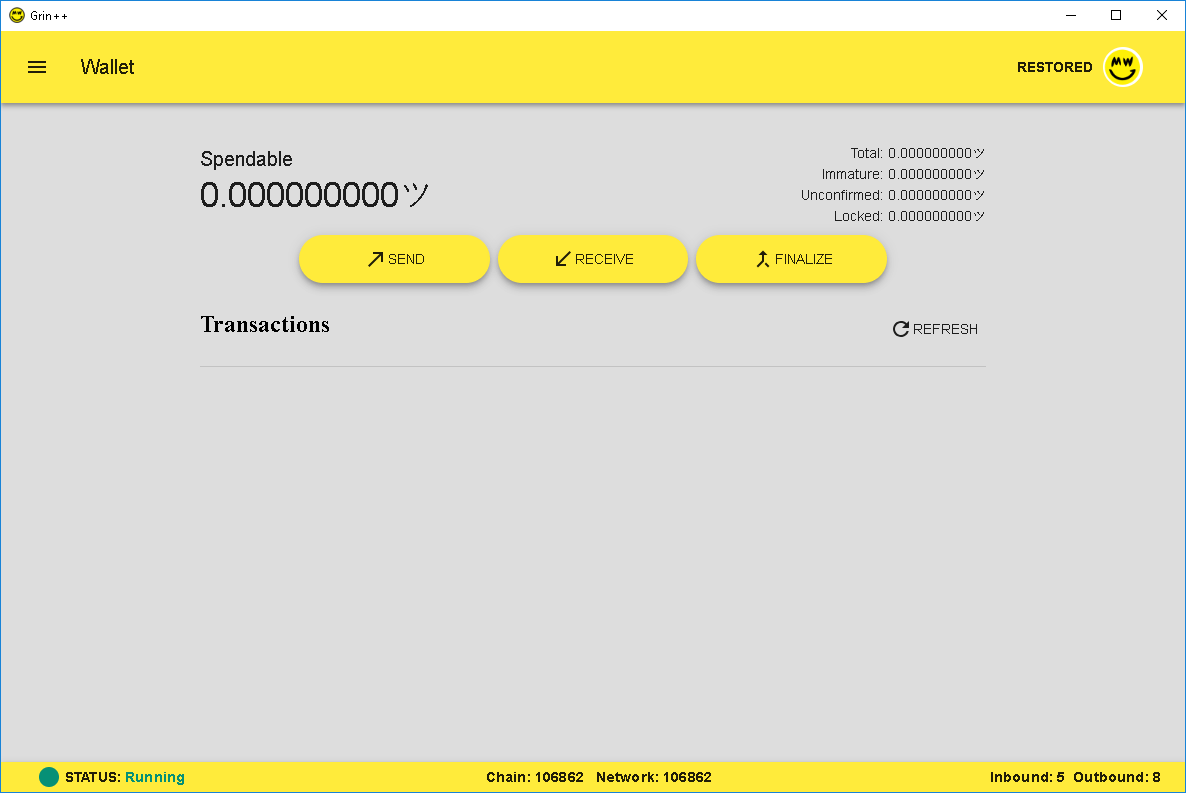 In order to perform a transaction in GRIN, wallet versions must coincide. If one user has a new version, while the other has an older version, it is unlikely that the transaction will go through.
As a mining pool, we must always choose the wallet version that works with as many other wallets as possible. Usually, we strongly recommend not to store coins on crypto exchanges. However, in the case of mining GRIN, we recommend to use addresses generated by crypto exchanges. Why is it so?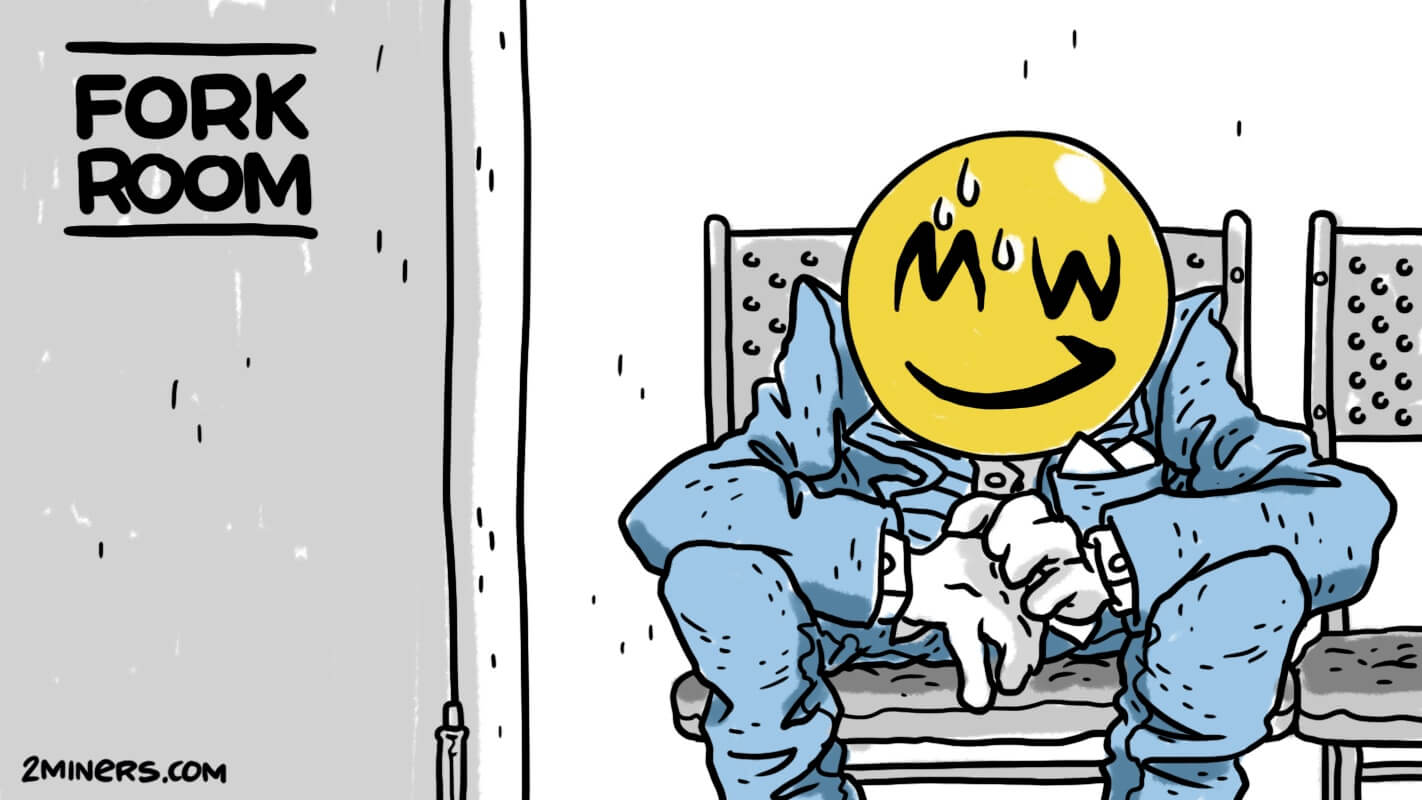 In the case of GRIN, both sending and receiving wallets must be online at the moment of transaction, otherwise, it will not go through. Most cryptocurrencies allow you to simply send coins to a certain address. And it doesn't matter whether a user is online or whether he has a private key from this wallet. You can send coins abroad to a complete stranger even if he didn't ask for it.
2Miners Pool Payout System
2Miners payouts are automatic. As soon as a miner reaches the minimum payout, the coins will be transferred to his address. The amount differs from coin to coin. For GRIN it is 3 coins.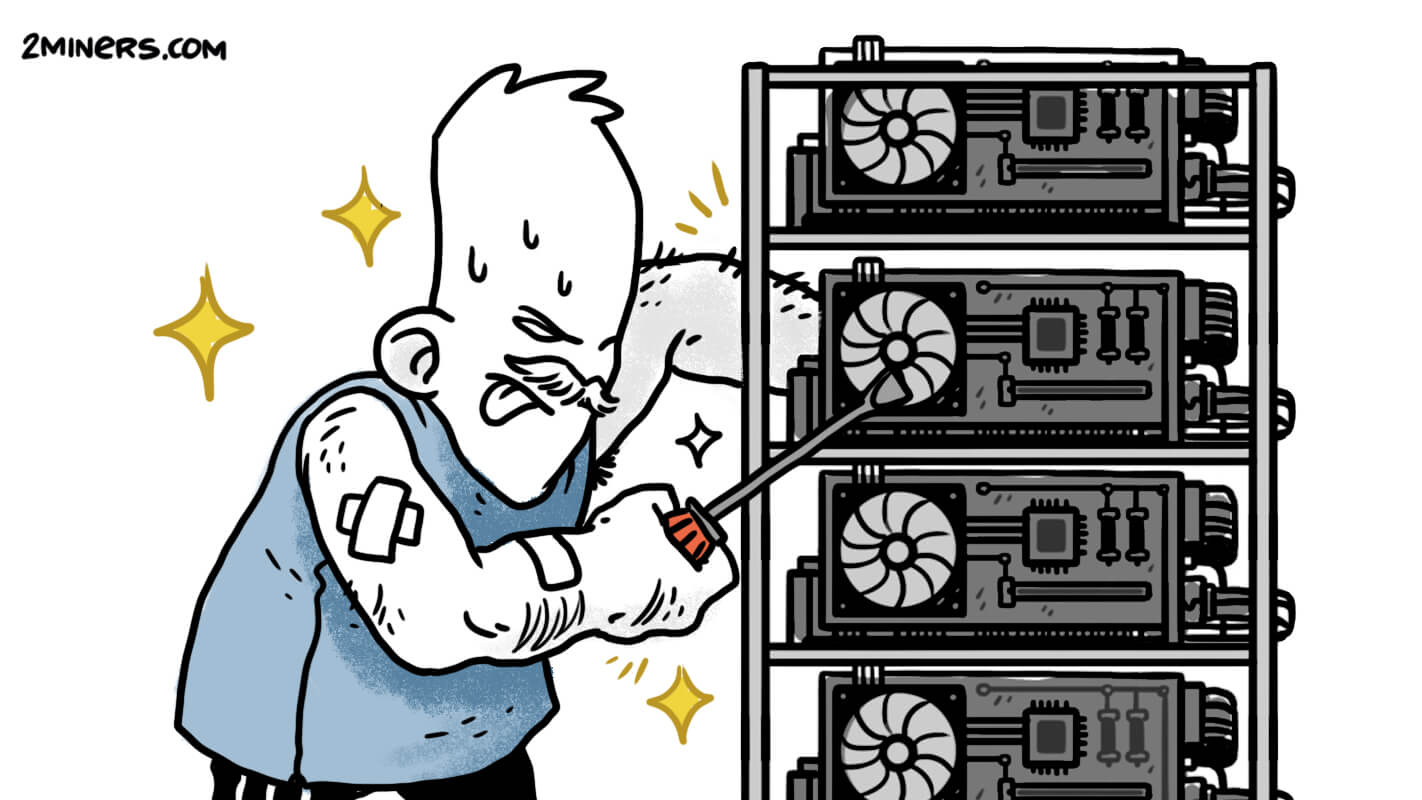 Then in the course of two hours, the pool sends the reward. The system is fail-proof. The exception is BEAM and GRIN cryptocurrencies, where both sending and receiving wallets must be online. If a receiving wallet is offline, the pool will try to send the reward every two hours until it succeeds.
Recommended Cryptocurrency Exchanges
Every cryptocurrency on 2Miners pool has a page with settings where we also list recommended wallets and crypto exchanges. Again, we don't recommend using exchanges to store funds, but many of our users still like it. As a pool, we can easily send payouts to any type of wallet. I doesn't matter who owns the wallet, a miner or an exchange, that is not our business.
How do we choose which exchanges to recommend? First of all, nobody pays us for placement on the assistance pages mentioned above. We choose top-rated exchanges. We test platforms personally and if they work properly, we list them. We are not responsible for neither hardware wallets nor exchanges. Their developers are responsible for them. But we do take responsibility for our work because we value our reputation.
As they said at the beginning of GTA2: "And remember, respect is everything".
GRIN has a long list of recommended exchanges. It's because not all crypto exchanges support the automatic reception of GRIN coins, so we made sure to list all compatible exchanges. When GRIN was launched, there were only two such exchanges, then there were eight. It doesn't mean that we personally like all of them. We just tested them and notified our miners that they work properly.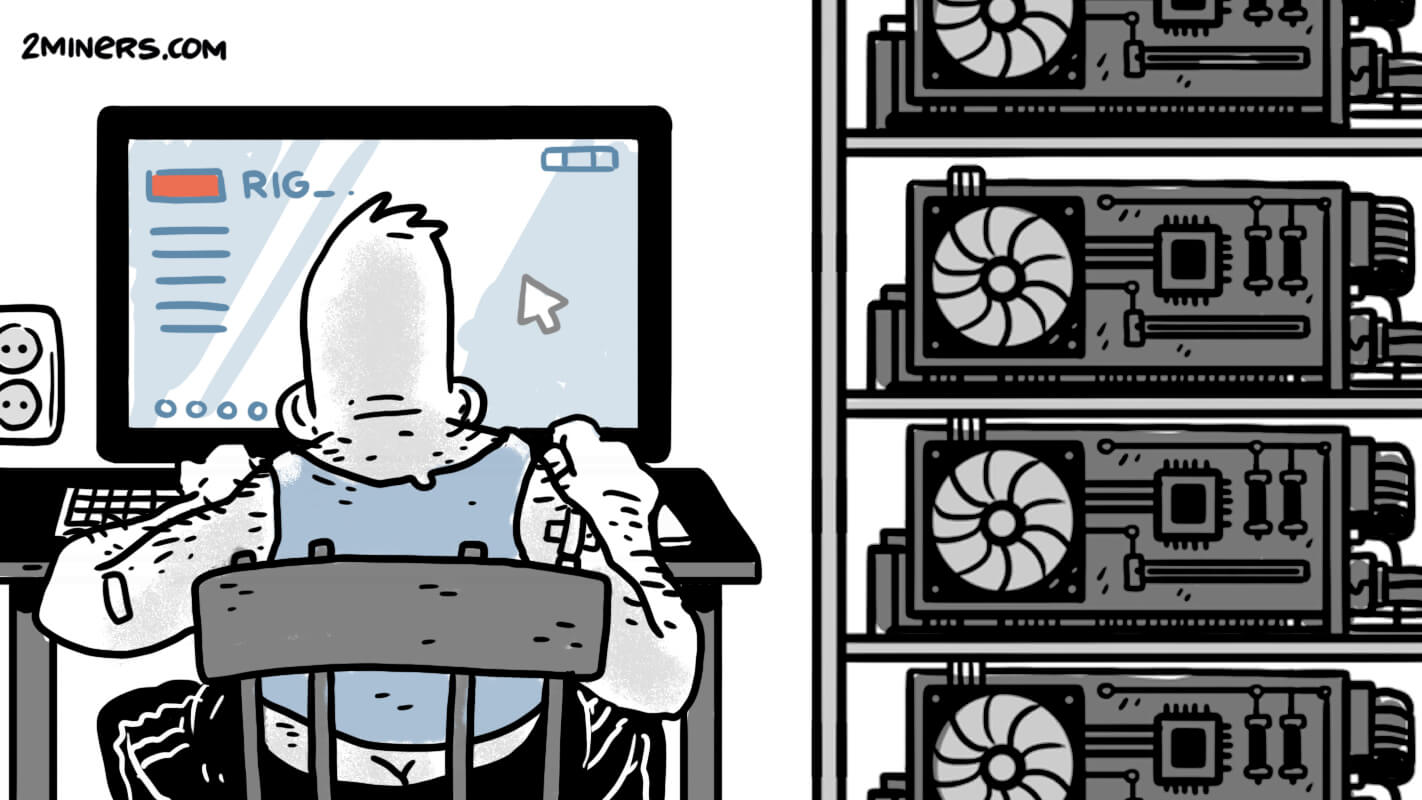 Transactions in GRIN Network
GRIN is a safe and "hidden" blockchain. GRIN doesn't have a so-called blockchain explorer that provides information about the network operation. Transactions are hidden from unwanted eyes. Only the sender and the recipient can check whether the transaction went through (provided they have a transaction ID).
Cryptocurrencies don't have customer support or "cyber police". It means that if your funds were stolen or you sent a transaction to the wrong address, no one would be able to help. In traditional blockchains like Bitcoin or Ethereum you can always go to the blockchain explorer and find out who is right and who is wrong. You will see who received coins, how many, from which address and when.
So let's take another look at the two main features of transactions in GRIN:
A receiving wallet must be online for the transaction to go through.
There are no blockchain explorers. It is impossible to check whether someone's transaction was really performed.
Bitforex Issue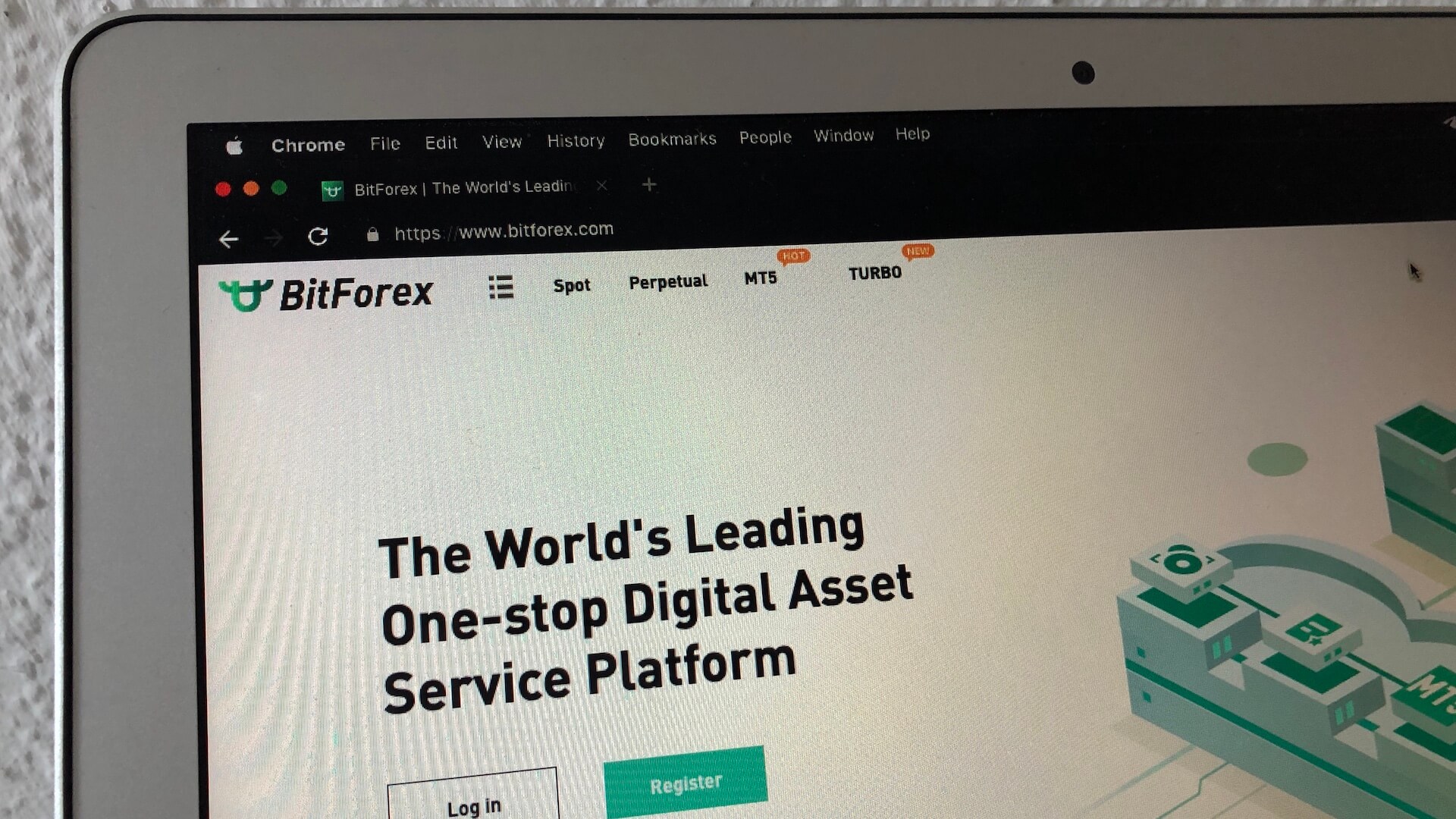 On January 9, 2020 the pool sent 59.08800 Grin to the Bitforex exchange address as a reward to the miner. Transaction ID (Txid) is 11476547-b7ee-4531-7adc651dee0c. The funds haven't reached the exchange. We always try to help our users, so we contacted the exchange.
First, we tried to find out what happened through the official Bitforex Telegram channel. We got in contact with administrator Kate. Honestly, her answers were embarrassing. It was clear that she was completely incompetent in the matter. We have tried a few times to find contact information of senior managers, but every time we were refused with an inconclusive reply.
Here she tells us that the transaction was 4 GRIN instead of 59.08800 GRIN and attached the following screenshot.

After a simple comparison of transaction IDs, it becomes clear that this is not the transaction we were asking about.

Then she tells us that on January 8 Grin deposit was closed for one day. First of all, the transaction we are talking about was not performed on January 8, but on January 9. Second, the transaction can't go through if the receiving wallet is offline. You can't send coins into thin air. If it were possible, we wouldn't have a TX ID.
3. And here is the funniest response of all. Quote: "Hello, unfortunately, we haven't received this transaction, we can't find it in our system, so the coins can't be transferred. Screenshot is attached."

Why is it so funny? Because we already sent this very screenshot to her. Previously a 2Miners employee sent this screenshot from our wallet. She saved it and then sent it to another 2Miners employee as if it were a screenshot from the Bitforex exchange wallet.

That's right, the exchange employee saved our screenshot and resent it to us as proof making it seem like it was sent by the tech department.

Our discussion ended with the following quote.
I am sorry that you were not able to get in contact with the team. I am sorry for the user, I really did everything I could, my only responsibility is to quickly pass information to the tech department. And over the course of a long period of my work this is the first time when coins are not transferred. If the coins were sent successfully, the exchange would transfer them to the user with a probability of 1000%. I am sorry, but I don't have access to any technical details.

As a rule, exchanges always manage to find coins that belong to users and in case of a problem they transfer them provided you have a TX ID. On the contrary, the employees of the platform refused to do so saying that they didn't receive any coins.

So we thought that maybe it was just a misunderstanding caused by incompetent employees, translation difficulties, etc. We decided to try again. We wrote to support@bitforex.com – the official tech support. Six days with no answer. Nothing at all.

Then we wrote to the official tech support through their helpdesk. Five days – no answer. We only got an automatic notification that our message had been received. But it was all in vain.

Who Is to Blame and What Is Next?

The answer is simple – we don't recommend using Bitforex exchange. If the exchange can't admit its fault and can't reply to the message for five days, and the administrators of the exchange chat write complete nonsense, then you can't trust your funds to such a platform.

We have deleted Bitforex from all recommendations on 2Miners pool. It is not about money, it's about professionalism and respect to clients. Our miner has spent one month trying to solve the problem, but hasn't received any feedback. Same happened to us.

We took this problem to heart. We decided to pay to our miner 59.08800 GRIN lost by Bitforex exchange from our own funds. Unlike Bitforex, we value our reputation.