All coins are fighting for the place in this World. ASIC mining is one of the main problems which developers try to solve. This September ZClassic has been forked to prevent ASIC mining. On October 1st Ravencoin will follow. Ethereum network has a huge problem with transaction propagation. All the blocks are full and the Gas Price is very high. Let's explore these and other September problems in detail.
RVN Hard Fork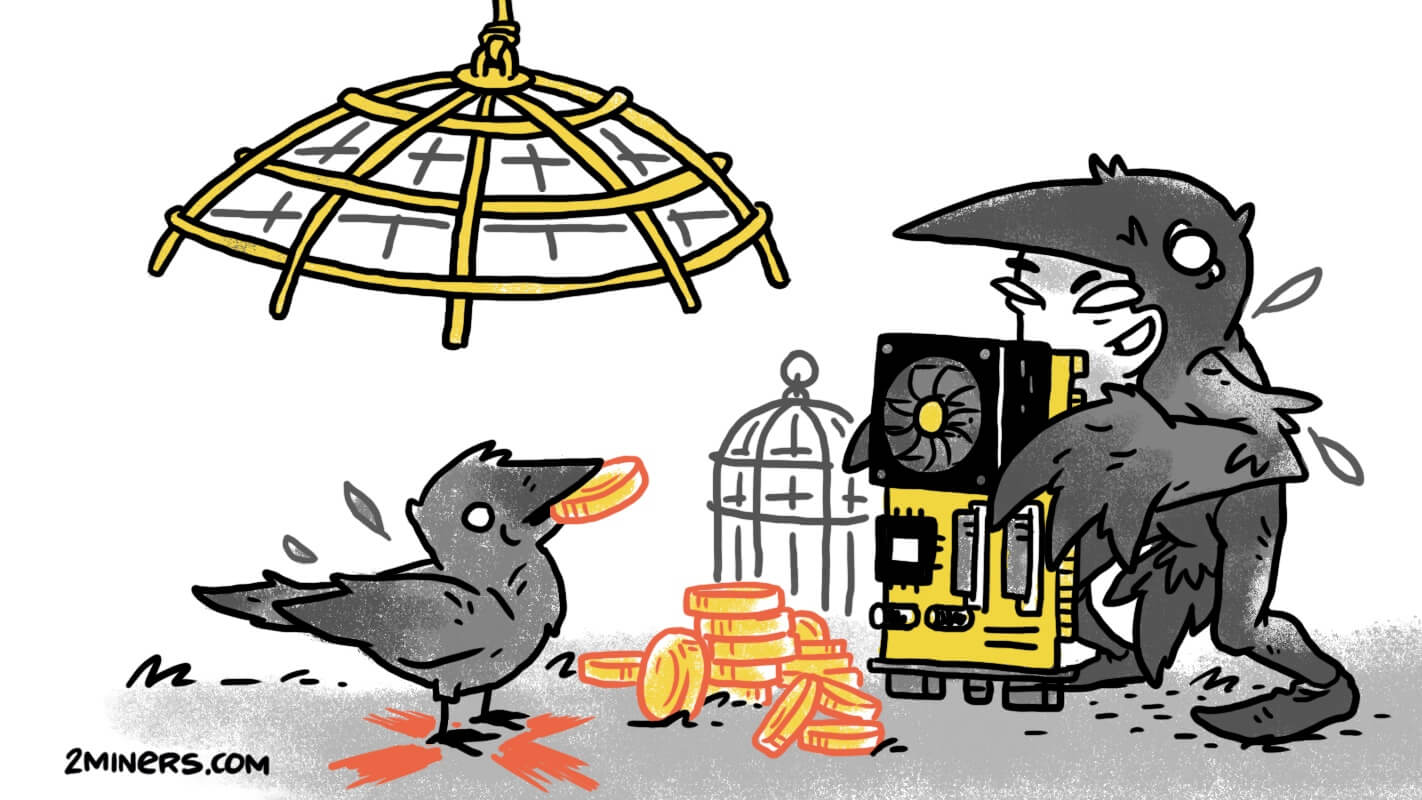 Today at 9:00 PDT / 16:00 UTC / 19:00 MSK, October 1, 2019 the Ravencoin hardfork is expected. RVN is switching to the new X16Rv2 algorithm to prevent ASIC mining. Recently RVN hashrate has increased dramatically which proves the ASIC/FPGA existence on the current algorithm.
Why People Are Against ASICs? What Ravencoin Users Should Do? Read our detailed article Ravencoin Hard Fork Introducing the New X16Rv2 Algorithm
If you are already an RVN miner you need to update your mining software. We recommend installing the latest T-Rex 0.14.4. The ready-to-go version is also available at 2Miners Quick Start Archive (archive password: 2miners).
This is the basic bat-file setup with auto-switch. The miner will automatically switch the algorithm at the specified time.
t-rex -a x16r --fork-at x16rv2=2019-10-01T16:00:00 -o stratum+tcp://rvn.2miners.com:6060 -u YOUR_ADDRESS.RIG_ID -p x
If you want to start mining RVN straight after the fork you could use a more simple setup line.
t-rex -a x16rv2 -o stratum+tcp://rvn.2miners.com:6060 -u YOUR_ADDRESS.RIG_ID -p x
Please note that the new mining algo is called x16rv2 in the T-Rex miner.
We Split Grin Hashrates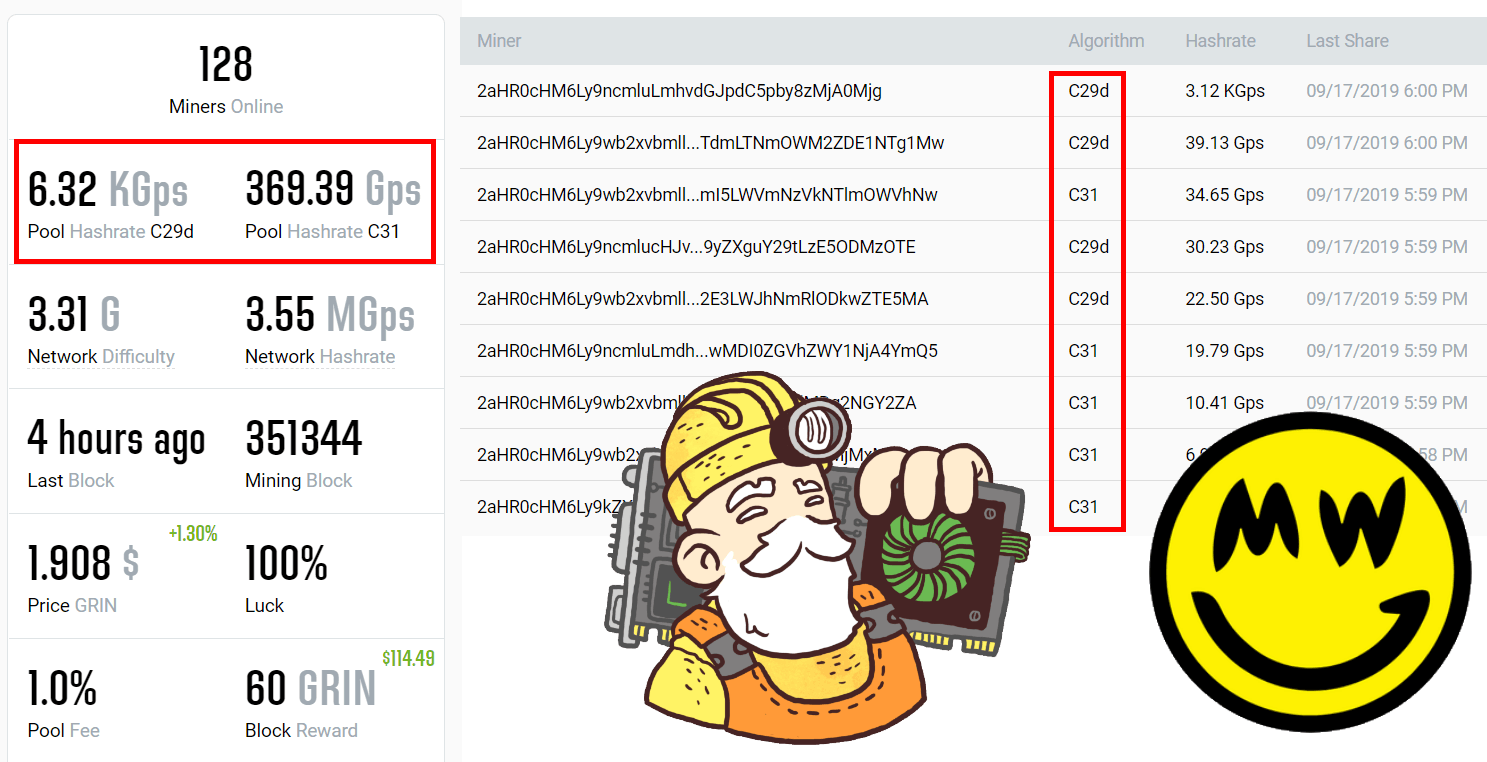 Important News for GRIN Miners. We split Cuckarood C29 and Cuckatoo C31 algorithm hashrates. Now you could see hashrate for C29 and C31 separately and which algo each of the miners is using.
Welcome to mine GRIN with us.
PPLNS: grin.2miners.com
SOLO: solo-grin.2miners.com
Check out the new GRIN mining pool hashrate chart on 2Miners.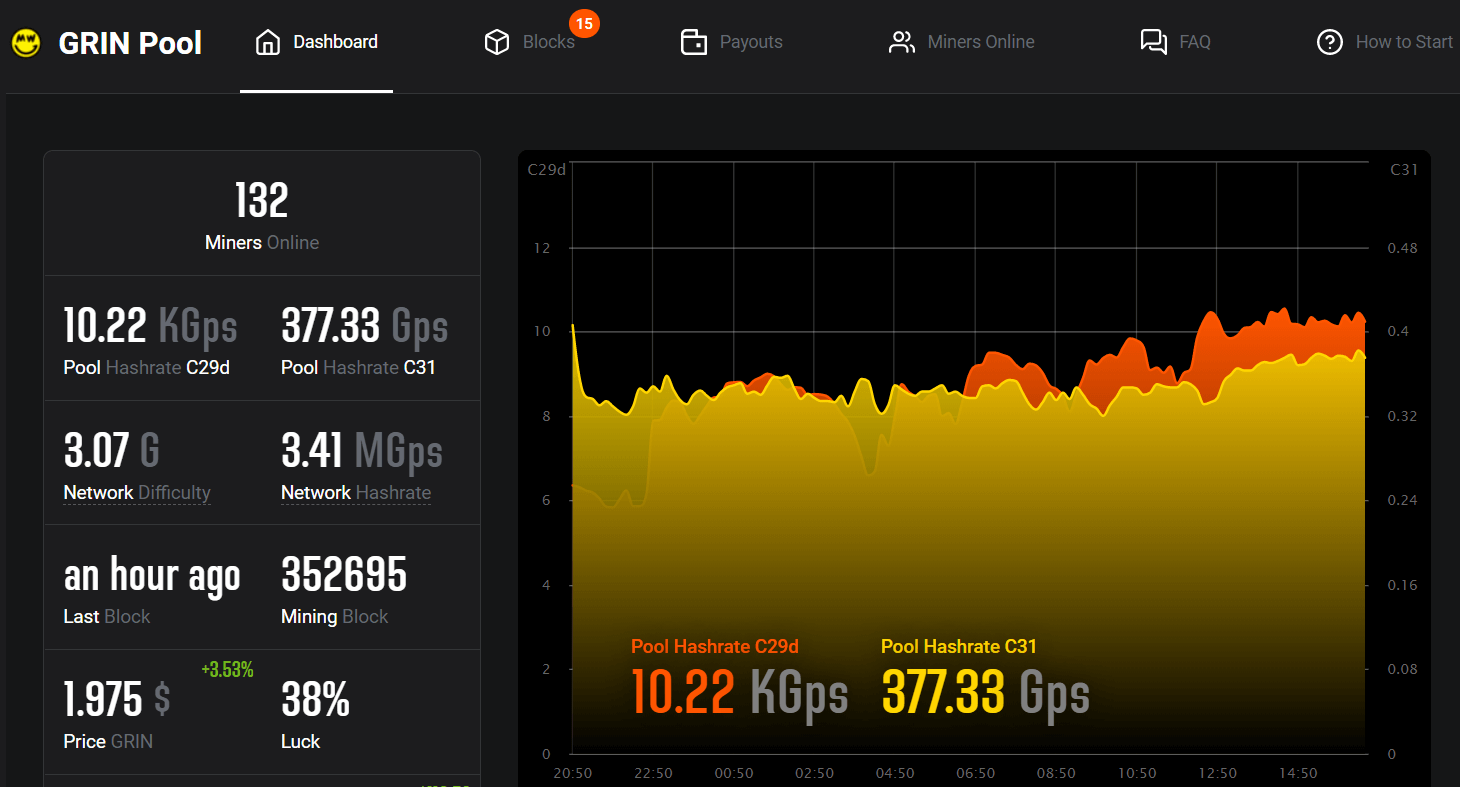 DubaiCoin (DBIX) Delisting
We are delisting DubaiCoin (DBIX) mining pool on October 1st.
This cryptocurrency is not developing anymore. Unfortunately, the price has dropped dramatically, and DBIX mining is not profitable both for the miners and the mining pool.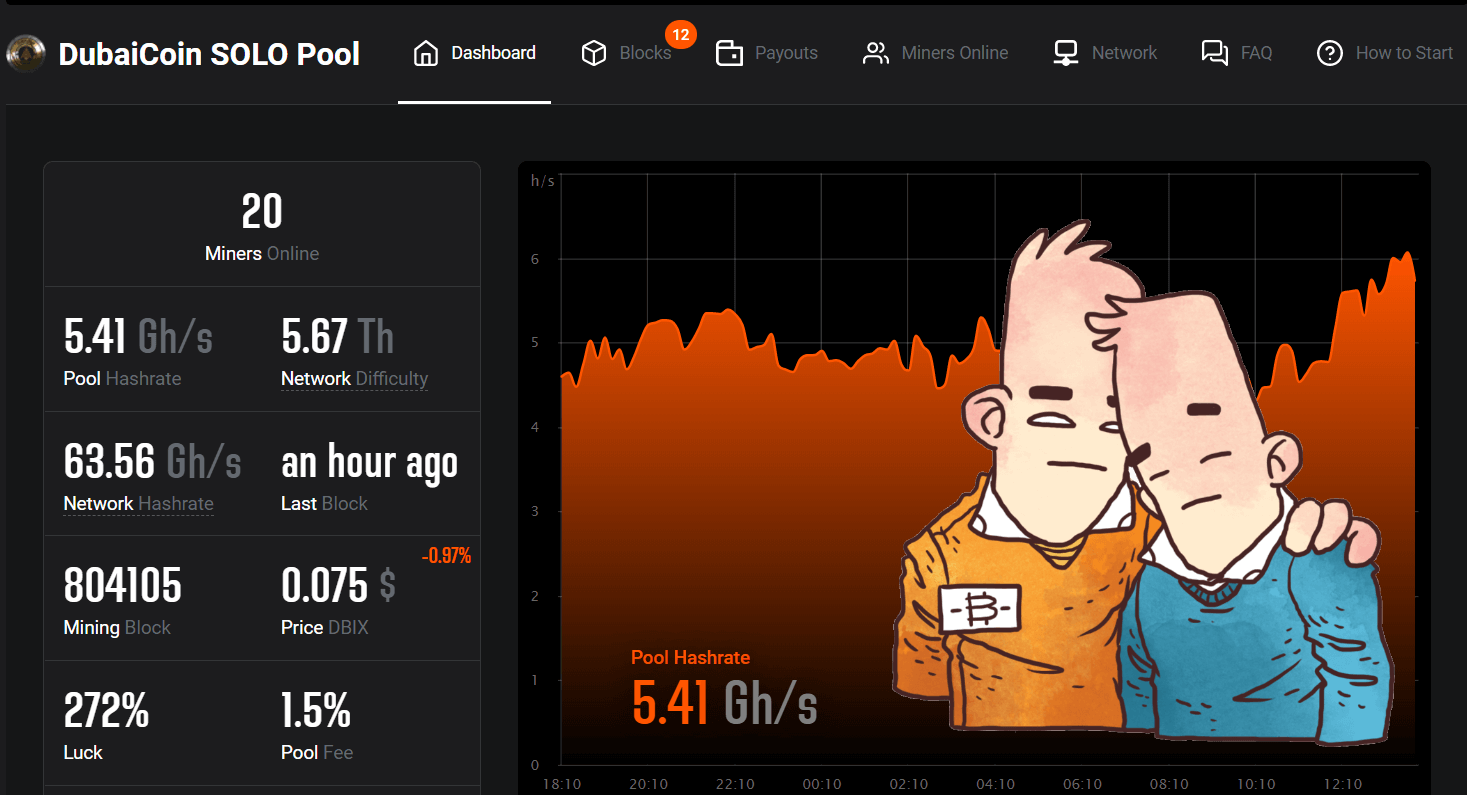 Use 2CryptoCalc.com to find the best coin to mine.
ETC Atlantis Hard Fork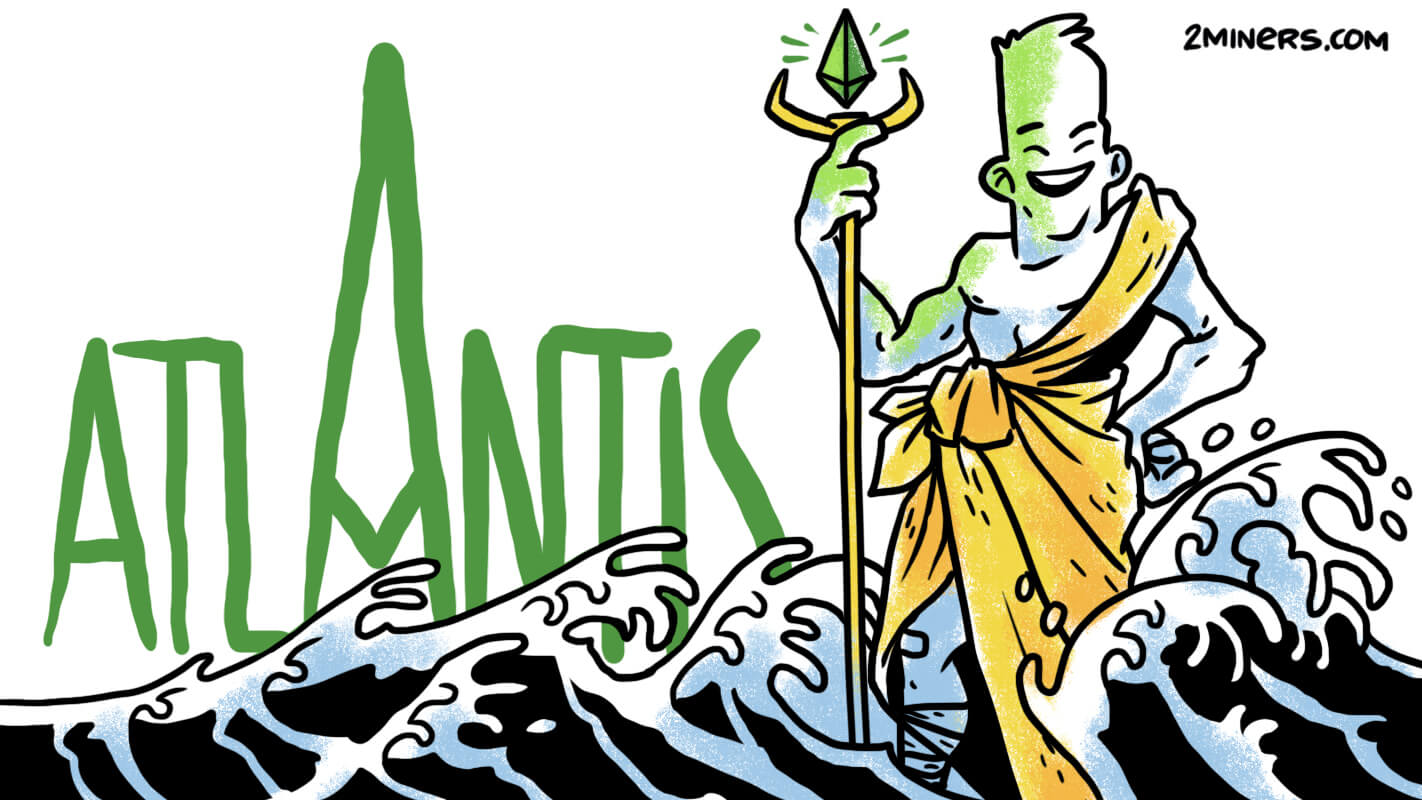 Atlantis was the first additional improvement to Ethereum Classic. The hard fork was executed successfully on block 8 772 000 (September 12th). Multiple changes have been done to the ETC blockchain. You could read our article Ethereum Classic Developers To Perform Atlantis Hard Fork. Why And What Will Change?
Hopefully, there were no blockchain splits, and the miners could continue mining without any doubts.
ZClassic (ZCL) Hard Fork
ZClassic (ZCL) hardfork has been performed on September 4th (block 585318). ZCL has changed the mining algorithm to Equihash 192.7
ZClassic is again a 100% GPU-mined coin as there is no ASIC's on the new algorithm anymore. Equihash 192.7 is not available also at Nicehash mining rental service. This means the blockchain is well protected from any kind of influence. Download the latest version of Gminer to mine ZCL. The ready-to-go version is also available at 2Miners Quick Start Archive (archive password: 2miners).
Here is the bat file example for the new algo:
miner.exe –algo 192_7 –pers ZcashPoW –server zcl.2miners.com –port 2020 –user YOUR_ADDRESS.RIG_ID –pass x
Join 2Miners ZCL pools: PPLNS or SOLO.
After the Hard Fork ZCL is always at the top of the 2CryptoCalc.com mining profitability calculator. This month the coin has been added to the popular HotBit cryptocurrency exchange.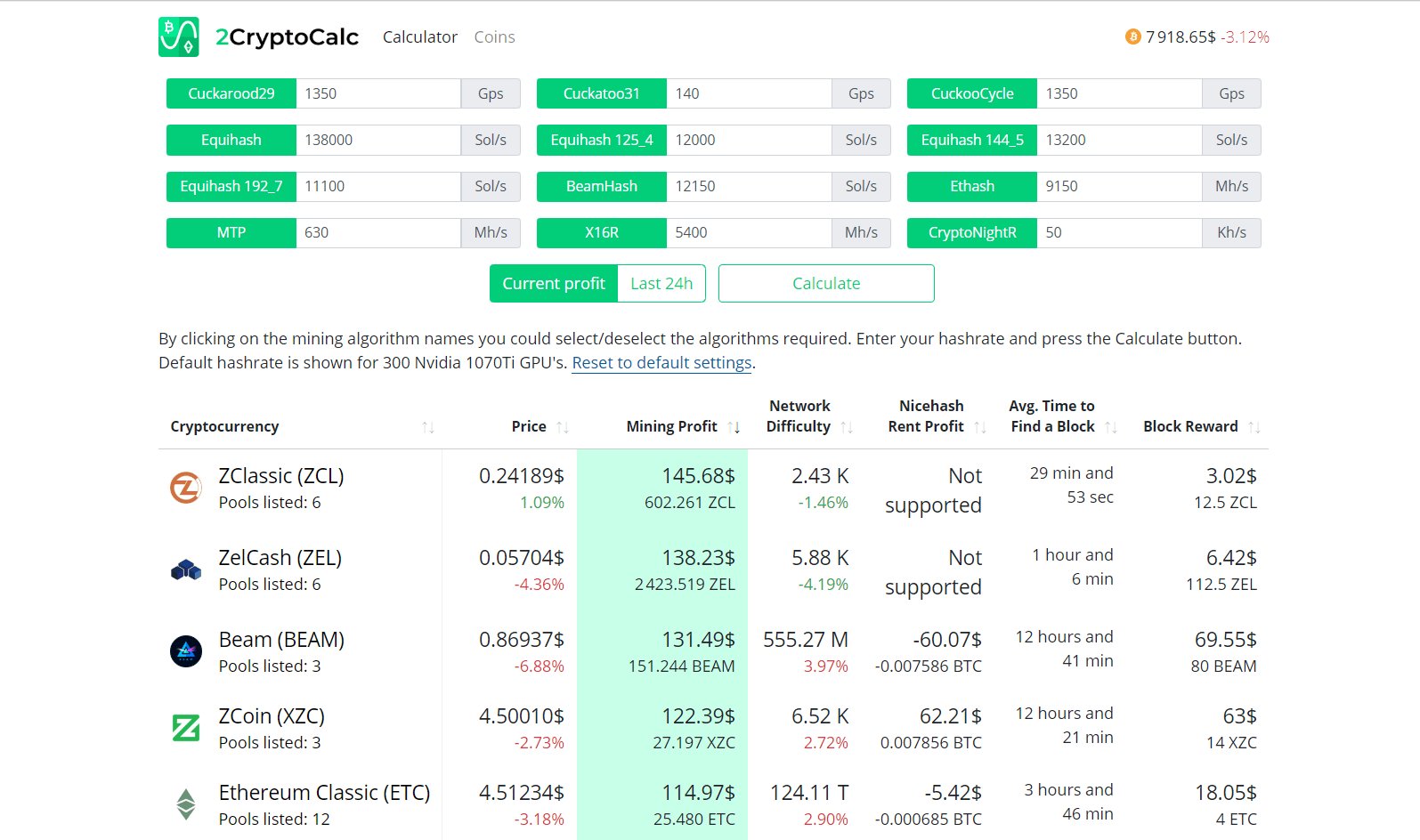 Ethereum Maximum Block Gas Limit Increase
Together with other leading Ethereum mining pools, 2Miners has joined the voting for the increase of the maximum block gas limit to the 10 million value.
This will help the network to accept more transactions into each block, leading to an increase of the block reward and the improvement of the overall network throughput. This process in the Ethereum network is being regulated by the miners, and with your help, we are trying to support reasonable initiatives proposed by the community.
2Miners PPLNS: eth.2miners.com
2Miners SOLO: solo-eth.2miners.com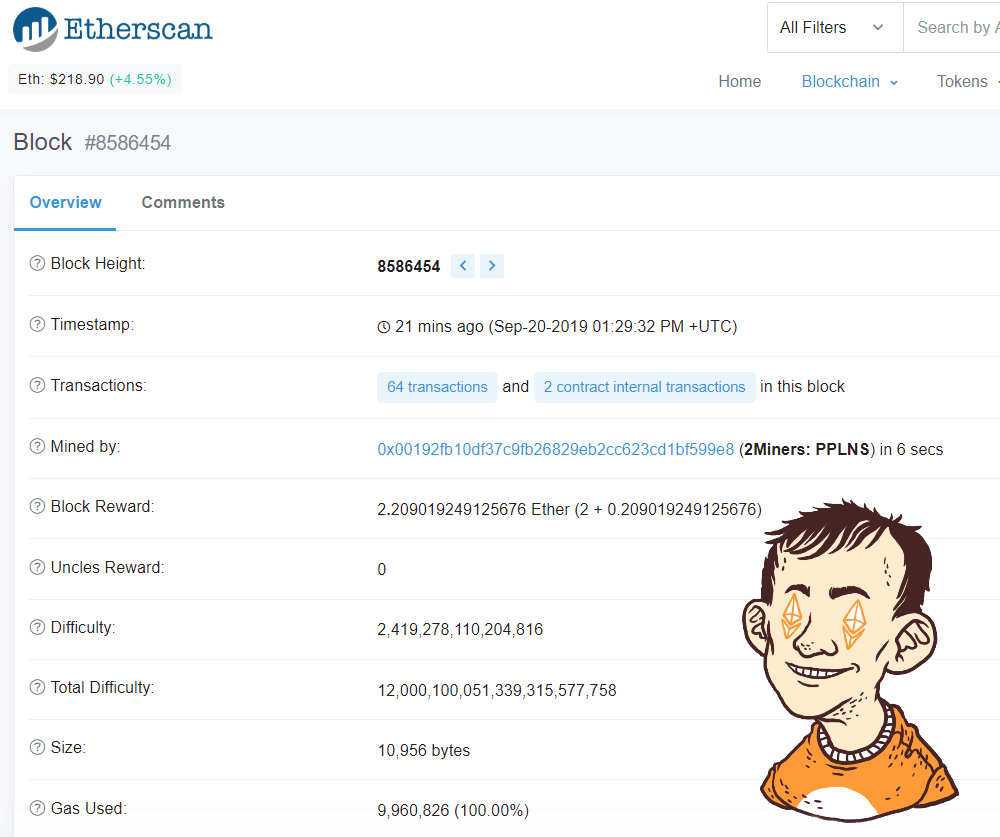 Make sure to follow us on Twitter. You are always welcome to join our Telegram Chat if you have anything to discuss.