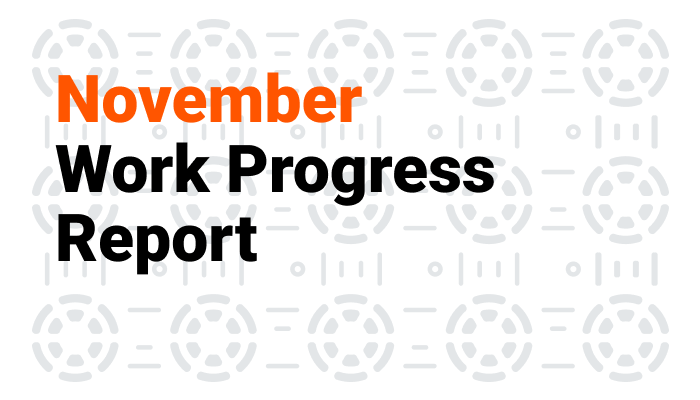 100 000 Miners Online
We've reached a new important milestone. More than 110K users are mining in 2Miners pools of which more than 70 thousand users are mining Ethereum and more than 20 thousand users are mining Ravencoin.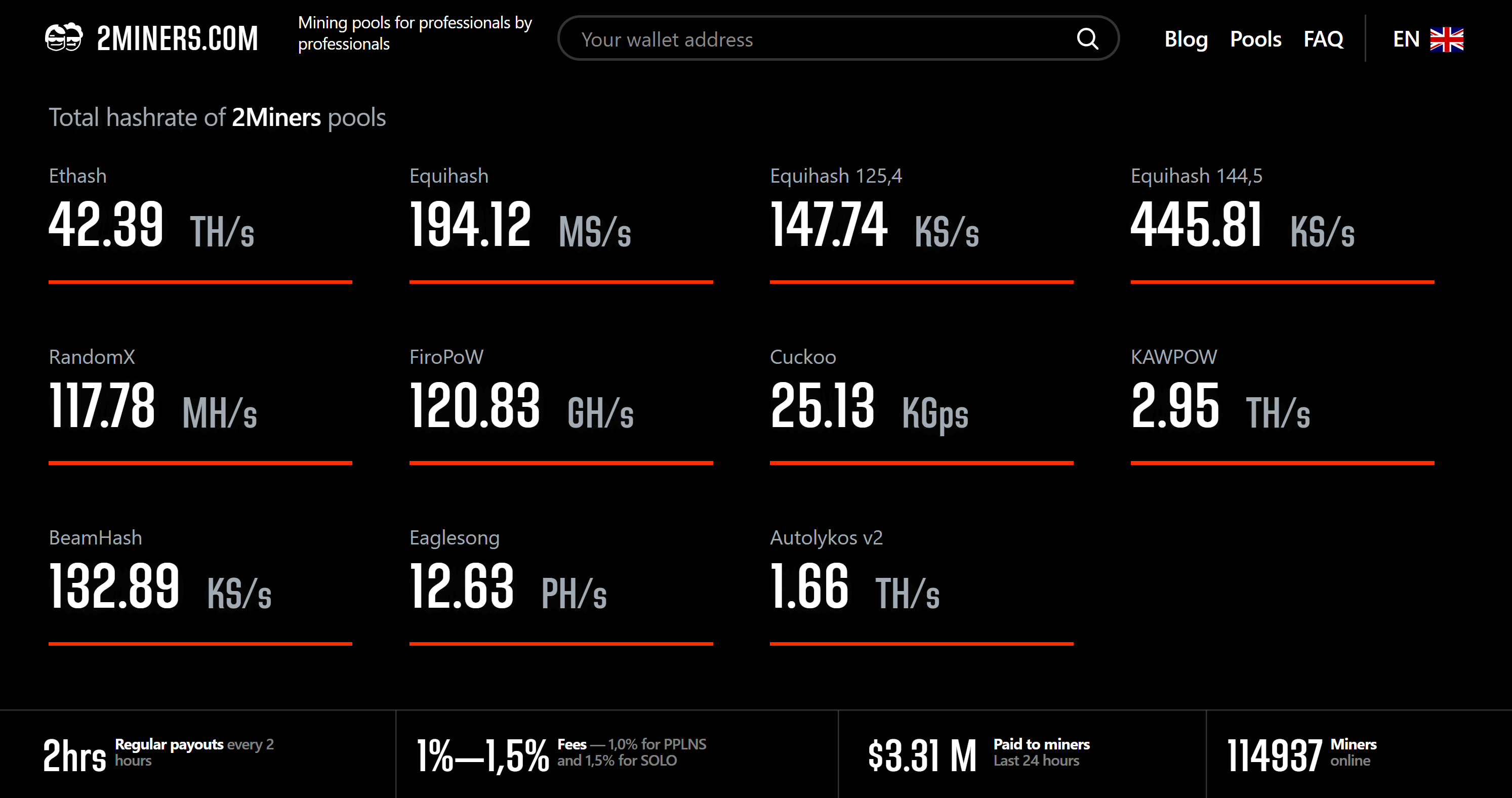 This was also possible thanks to our new payout system in Ethereum pools that allows our users to get the payouts not only in Ethereum (ETH) but also in Bitcoin (BTC) and NANO. There are already almost 30K miners who have chosen BTC/NANO payments in the Ethereum pool. Read the manual how to use this new system in English, Turkish, Chinese, Spanish, Russian, and Farsi.
Meanwhile, the gas prices are still very high in the Ethereum network. We rarely see them going below 100 gwei. Therefore we've decided to keep the maximum gas price at 135 gwei level to guarantee seamless payouts to our miners. We hope it decreases in the nearest future so we could reduce the maximum gas price limit.

Cryptocurrency Node Software Updates
This month was full of updates for multiple coins presented on 2Miners.com. Here is the list of the most important node updates in November.
Ethereum (ETH) Geth v1.10.12-stable-950ec1cc/linux-amd64/go1.17.3
Nervos (CKB) 0.101.1 (fb1e5dd 2021-10-27)
Horizen (ZEN) 3.0.2
Cortex (CTXC) 1.10.29-stable-27b3d7b8
Beam (BEAM) 6.1.12023
We remind you that you could always monitor the Ethereum Node version and status on the Network page.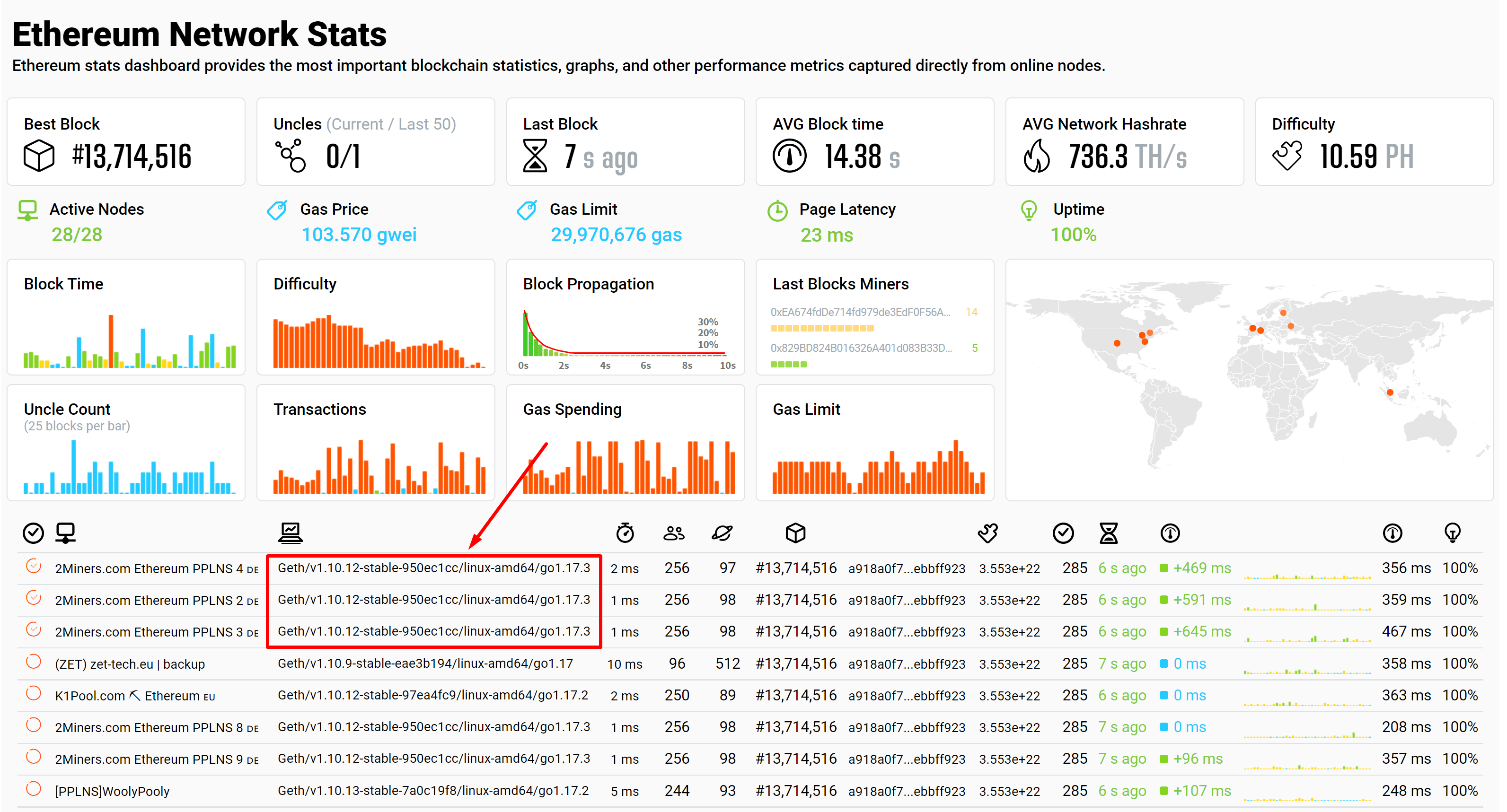 Dashboard Redesign
We are constantly working to provide you with the best possible user experience. This month we've updated the dashboards (statistics pages). These are the most important changes.
Daily reward information was added to the Luck chart on the blocks page.
Daily MEV Reward was added to the Luck chart on the pool blocks page for the Ethereum pool.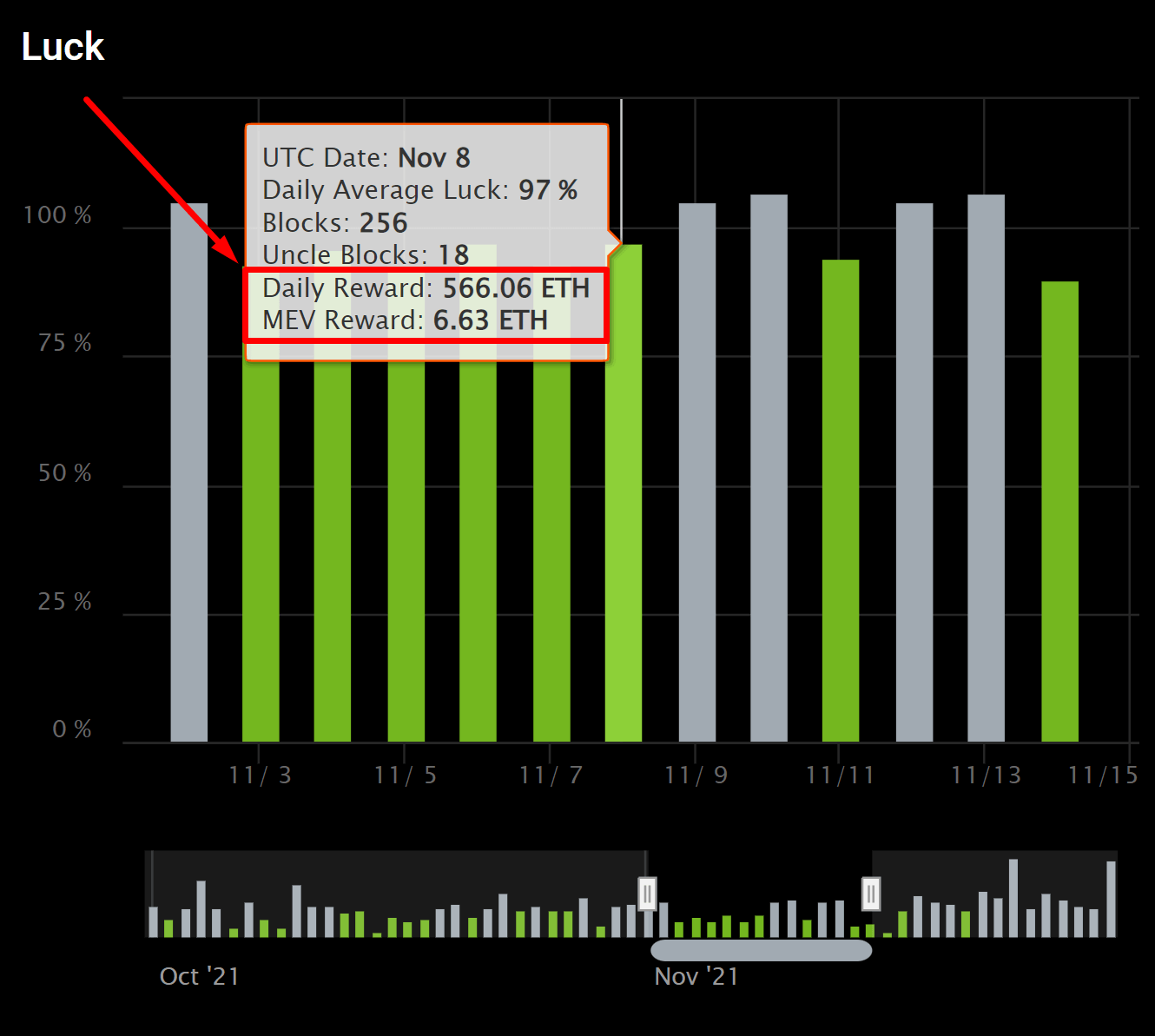 The statistics page of each miner now shows these new values.
Estimated daily profit.
Valid share rate.
Rewards are shown in $.
Offline workers (if exist) are shown next to the online workers.

New Mining Software
Quick start archive with mining software has been updated. Archive password – 2miners
t-rex 0.24.7
gminer 2.72
lolminer 1.36a
teamredminer 0.8.6.3
The archive includes ready-to-go versions of the mining software set to the 2Miners pool. All you need to do is to edit the bat file and change the default wallet address to your personal wallet address.
Ergo Update
Ergo mining software stores a special data table in the video card memory (analog of DAG-file in the Ethereum network). This data table size was 2.08 GB.
Starting from block 614 400 (November 7) the table size increases to 2.18 GB. From this moment on it also starts to increase 5% each 51 200 blocks (79 days). 3GB video cards could mine ERGO without any notable hashrate loss till the beginning of 2023. In May 2023 data table size will exceed 3 GB. Most likely 3 GB GPUs would be able to mine even later but in limited modes with the reduced hashrate.
Please pay attention that you may need to adjust your overclocking settings.
If you use lolMiner or TeamRedMiner mining software you need to use the latest versions to continue mining ERGO. Bat-file settings remain unchanged. If you use T-rex you don't need to do anything. You are all set.
The latest versions of the mining software could be found in our Quick Start Archive.
Pool: erg.2miners.com
Solo: solo-erg.2miners.com
We welcome you to join our miner community on Telegram.
Remember to follow us on Twitter to get all the news as soon as possible.