New Pool's Dashboards Design
We've been working on the new design for a long time. The new dashboards are made in the same style as the main and landing pages of the coins. The new dashboards have been made from scratch. That is not just the beautiful picture. The new dashboards use another framework. They are hosted on the new powerful servers. Everything is new, new, new -> new completely 🙂
Please have a look at the new dashboards. For example, Ethereum Pool is always available here: eth.2miners.com
Don't hesitate to contact us if you find any bug or if you know how to make our dashboards even better.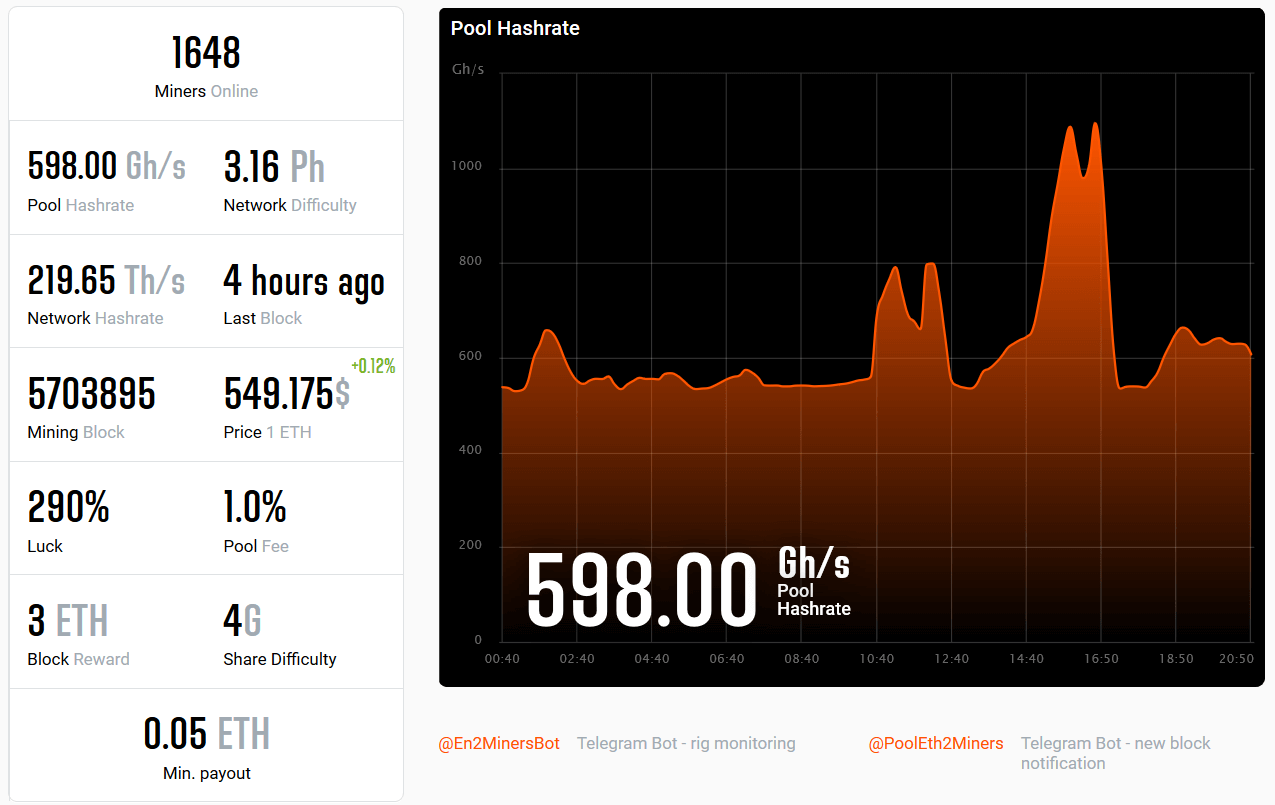 Solo Pools Difficulty Increase
We have increased the share difficulty at all the SOLO Pools to match the latest Nicehash requirements. Nicehash users usually use pools and we want them to have the minimum amount of possible errors. The share difficulty is now:
SOLO Ethash (Dagger-Hashimoto) pools: 16G
SOLO YOC and SOLO Whale: 8G
SOLO Equihash pools: 16384
The share difficulty change will not affect the miners' reward. Please read our article What is Share and the Share Difficulty if you are curious what is it.
New Statistics Servers
All the statistics of the pools are now processed on the servers separated from the cryptocurrency nodes. This is a big improvement for both performance and security reasons.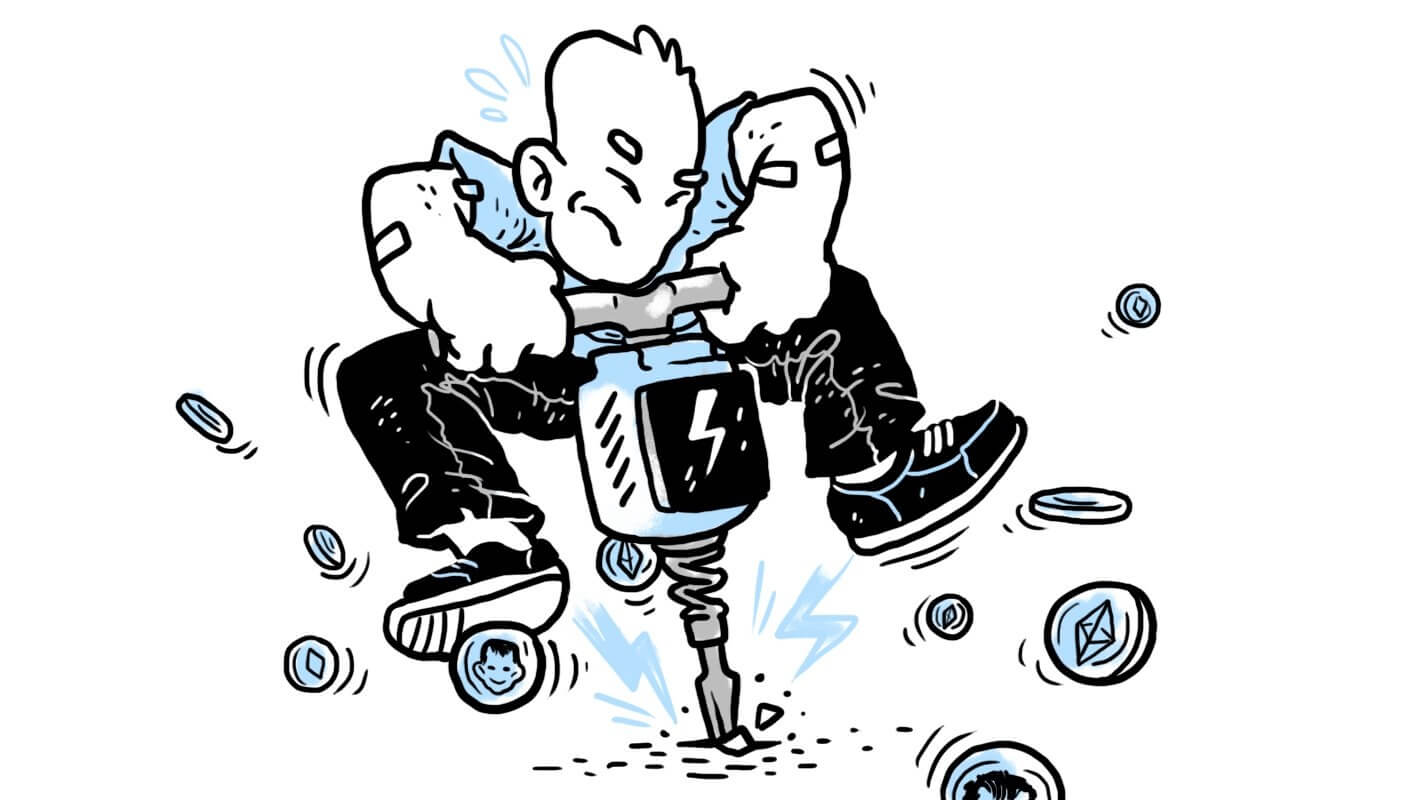 Ethereum Pool Minimum Payout is Set to 0.05 ETH
Many miners are mining directly to the cryptocurrency exchange wallets. Usually, these wallets have a minimum deposit value. For example, Bittrex (which is one of the most popular exchanges) is receiving at least 0.05 ETH. We were receiving hundreds of messages daily: "You stole my money", "Where are my money?" etc. We don't want this to happen in the future. We want our miners to feel comfortable. Because of that, we've increased the minimum payout to 0.05 ETH
Pro Mode Update – New Graphs
We've added Network Hashrate and Difficulty graphs to the PRO mode on the main page of 2Miners.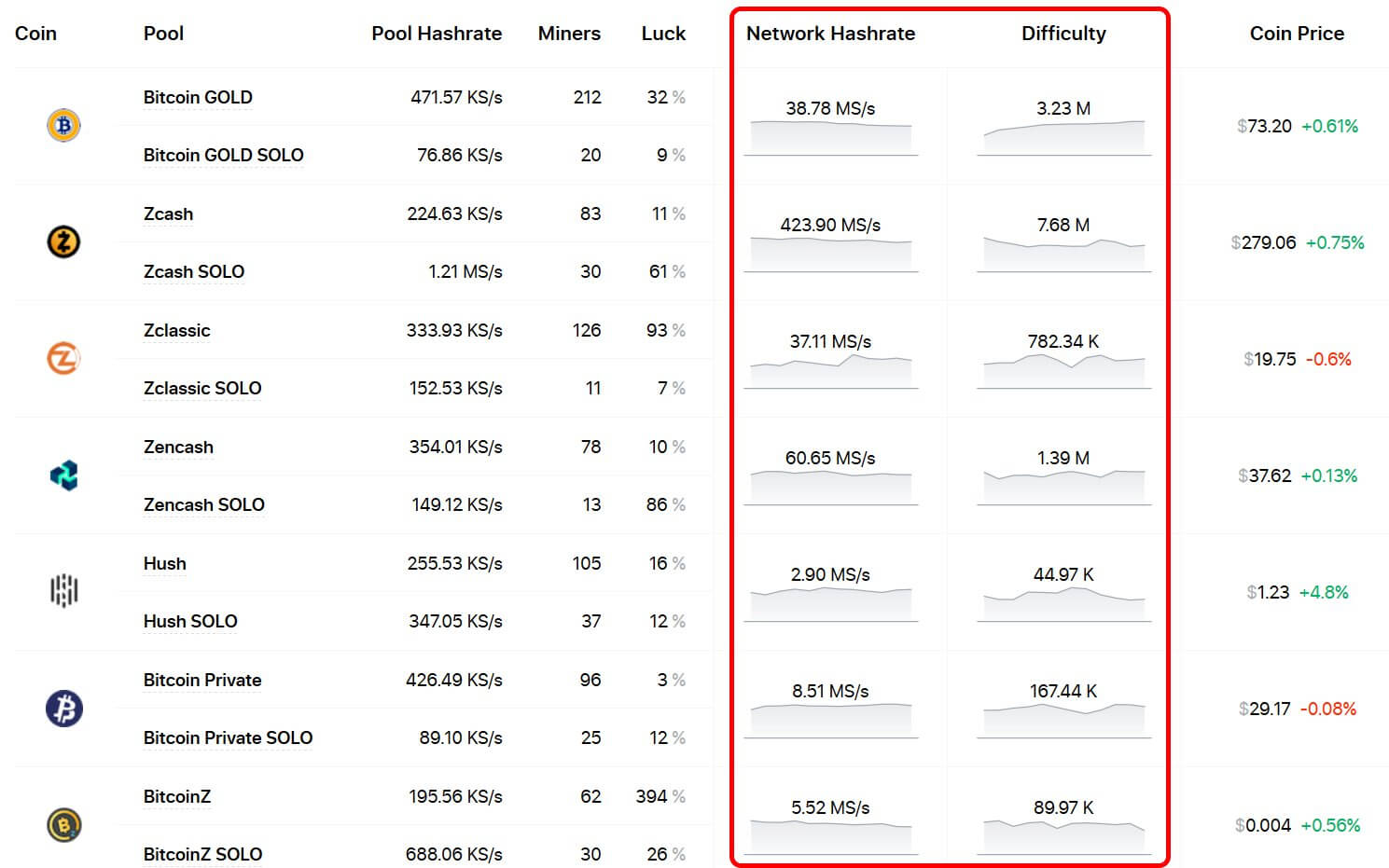 Callisto Coin Is Tradable Now
We are always taking care of Callisto miners. From the beginning of CLO mining, our pool is providing about 50% of the network hashrate. Our CLO community is strong we've seen how everyone was begging to get Callisto listed on some crypto exchanges. We are incredibly happy that Stocks Exchange has added CLO. As we know HitBTC should list Callisto very soon as well.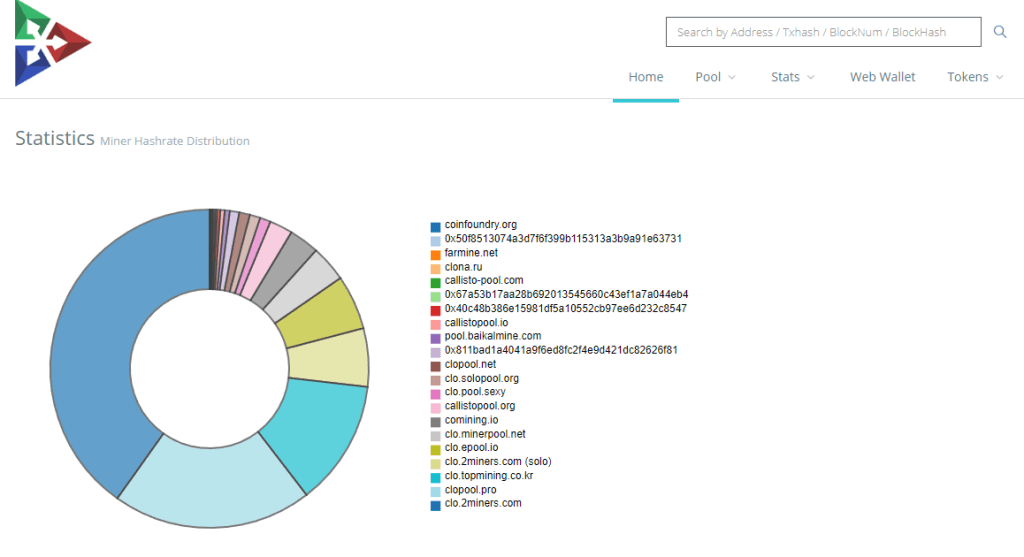 P.S. 2Masternodes Beta is Growing
Our new project 2Masternodes is now beta-testing. We already have 31 VIVO masternodes and 10 $PAC masternodes. This month we are making the design and adding the new coins. Stay tuned!