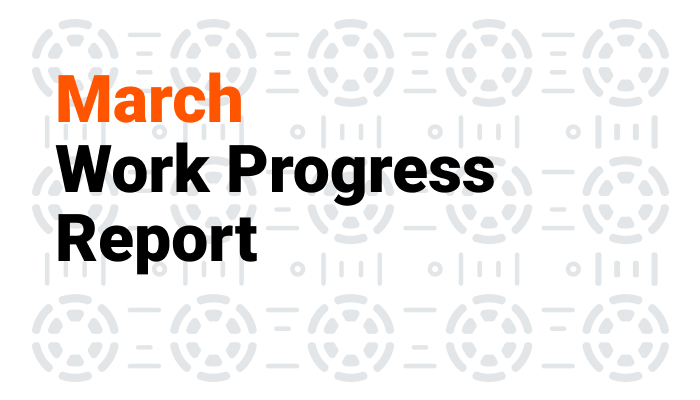 ASIC Profitability Calculation
2CryptoCalc.com has established itself as a fast and user-friendly mining profitability calculator for graphics cards. This March, it received a significant update. We added support for ASIC miners. From now on, you can simply select the number of ASIC devices you have, and the calculator will provide you with a rewards prediction.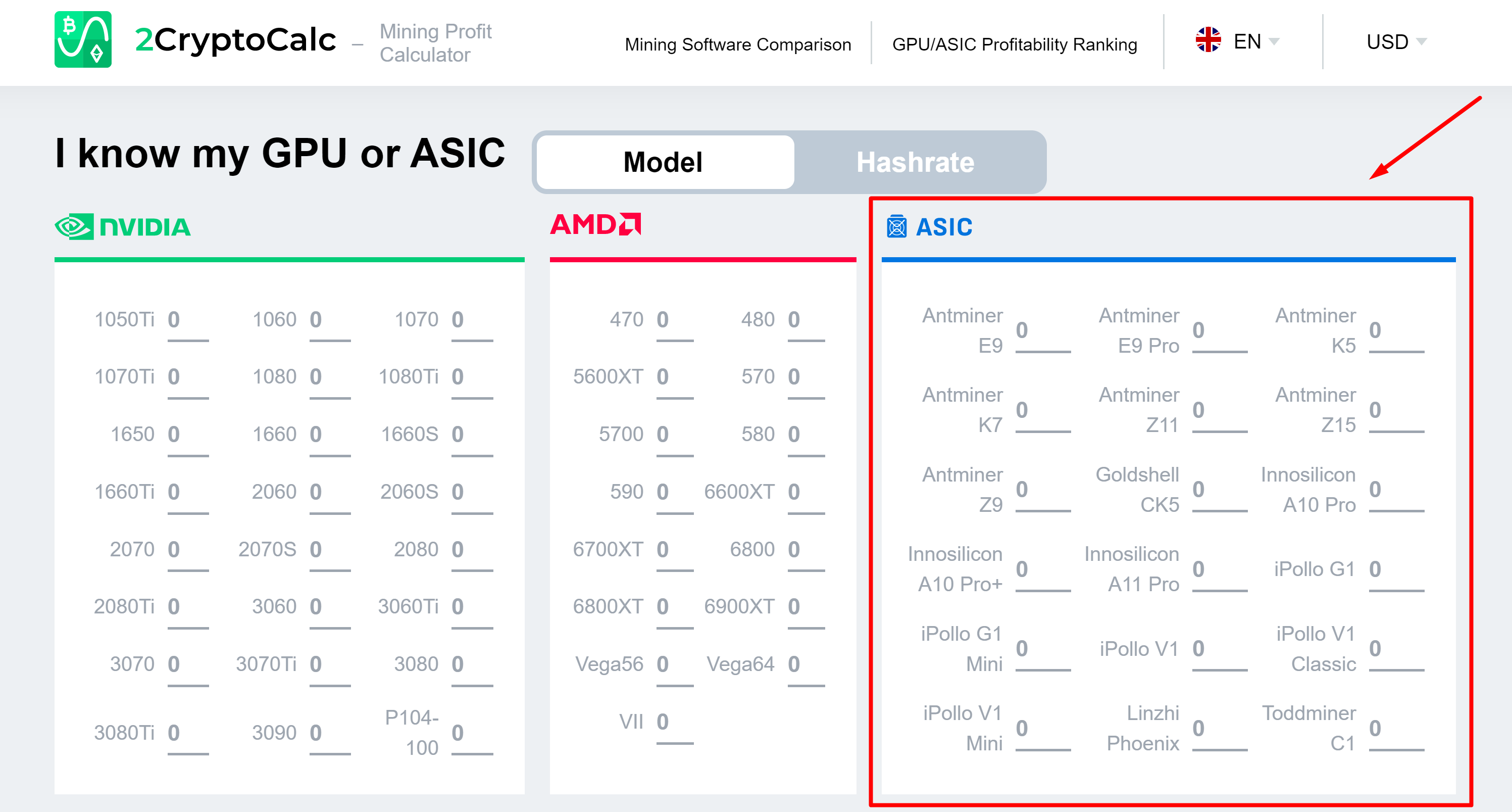 By estimating profitability, miners can determine if their investment in ASIC mining hardware will yield a positive return. Please remember that 2CryptoCalc doesn't take into account your electricity costs. Calculating profitability allows miners to gauge their competitiveness and adapt their strategies accordingly, whether by upgrading hardware or relocating to areas with lower energy costs. Profitability calculations also help miners decide which cryptocurrency to mine based on the current market conditions, including factors like network difficulty and coin value. Unfortunately, ASIC machines are not as flexible as GPUs and usually, there is not a big choice of coins to choose from.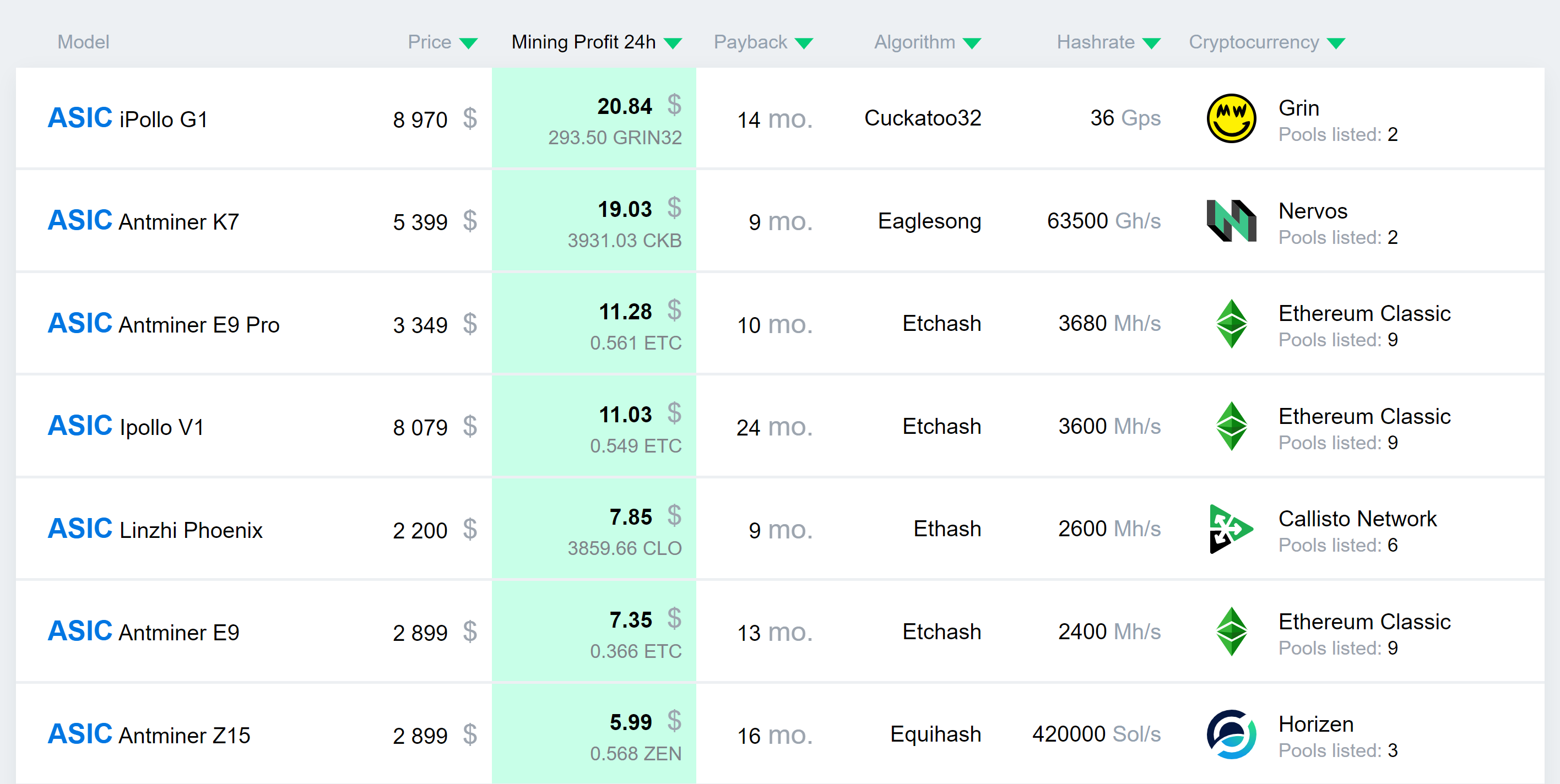 The new Most profitable ASICs page provides you with the complete list of the ASIC devices presented on the calculator. You could sort the machines by daily mining profit and estimate the payback.
Mining Pool Updates
Keeping cryptocurrency nodes updated in a mining pool is crucial for several reasons. Firstly, it ensures the security and stability of the network, as updates often include patches and improvements in protection against potential attacks. Secondly, it enhances mining efficiency and performance by incorporating optimizations and adjustments in the software. Finally, staying up-to-date with updates allows miners to adapt to changes in consensus protocols and algorithms, ensuring compatibility and avoiding potential revenue losses.
This month we updated the nodes for many mining pools including Aeternity, Zcash, Horizen, Firo, and Flux. We also installed the Kaspa nodes on our servers as we plan to release the mining pool for this coin very soon.
AE v6.8.1-a42c1b1 fixes a bug in the microblock creation.
ZEC 5.4.2 fixes memory exhaustion vulnerabilities inherited from Bitcoin Core.
ZEN v3.3.1 supports the future update to ZEN v4 that will allow to further ensure the stability and safety of the code.
FIRO v0.14.12.1-gc7e3ef0e6 includes an emergency fix to resolve the zero-day vulnerabilities that affect many projects that derive code from the Bitcoin base. The vulnerability allowed an attacker to send specially crafted p2p messages to crash individual nodes.
FLUX 6.1.0-782daee includes RPC optimizations, performance improvements, snapshot creation and RPC calls, multiple processing optimizations, and various bug fixes.
Kaspad v0.12.13 is the latest version of the KAS node software. We installed it in order to deploy the mining pool for this coin.
We welcome you to join our miner community in Telegram or one of the local chats in Russian, Turkish, Spanish, and Chinese.
Remember to follow us on Twitter to get all the news as soon as possible.