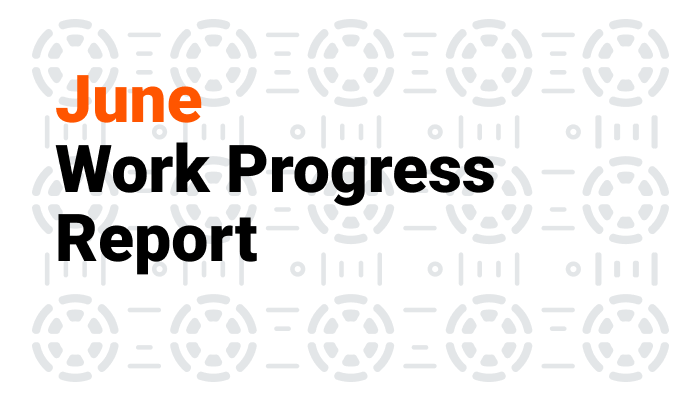 Ethereum Difficulty Bomb Delayed
Ethereum Grey Glacier hardfork activated at Block 15 050 000. The difficulty bomb has been postponed to mid-September. ETH block time has dropped back from 16 sec to 13 sec.
More blocks in the network -> More rewards for the miners!
You could always check the current block time of the Ethereum Network in 2CryptoCalc.

This month we released the post about the future transition from POW to POS in the Ethereum network. Read Choosing Proof-of-Stake Over Mining Is Ethereum's Biggest Mistake and Here Is Why. In this article, we explained why quitting GPU mining is Ethereum's biggest mistake.
If you have no time to read our latest post on the ETH future, Son of a Tech is reading it for you on YouTube.
No Fees for FIRO
FIRO halving happened on June 16.
The block reward was reduced from 6.25 FIRO to 1.5625 FIRO. The block time was reduced from 5 minutes to 2.5 minutes. That means all the miners now get two times fewer rewards than before.
2CryptoCalc was updated. You could read all the FIRO release details on GitHub.
To further support the miners who have their block rewards reduced due to the change in the monetary policy of FIRO devs, 2Miners pool is completely removing its commission, making it 0%.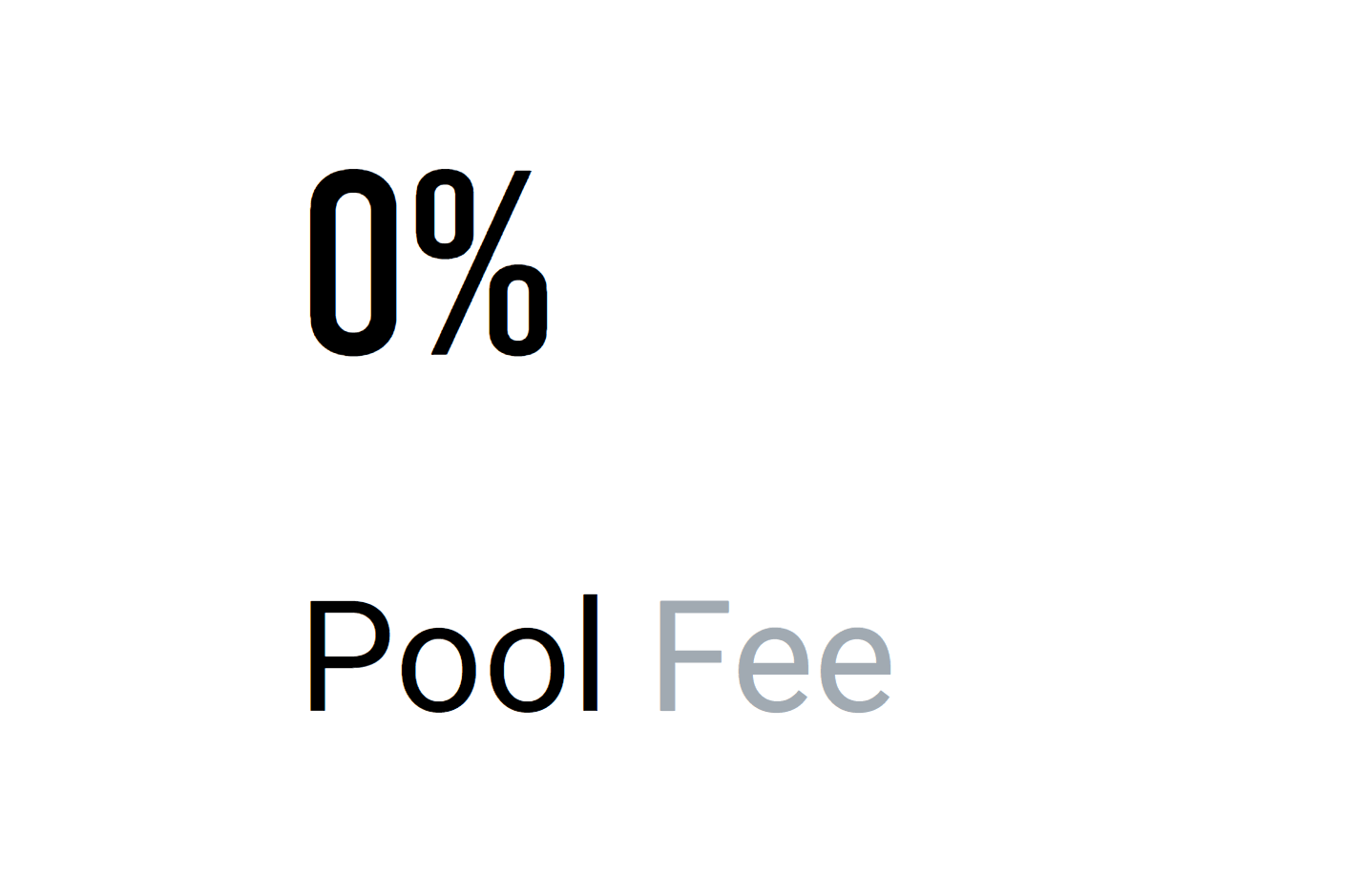 From now on all the mined FIRO coins are paid to our miners. No matter if they mine in the Pool or Solo.
Pool: firo.2miners.com
Solo: solo-firo.2miners.com
The change is immediately in effect and will last until further notice.
ERGO Block Reward Drops
Please pay attention that the ERGO block reward dropped from 63 ERG to 51 ERG at block 777 217 on June 22. 2CryptoCalc was updated.
Unfortunately, another block reward reduction happens at the beginning of July.
Block rewards are reduced every three months by 3 ERG/block. Based on the emission schedule, the next reduction in rewards will take place around July 2, 2022. The block rewards will be reduced by 3 ERG, therefore the total reward for each block will be 48 ERG. Three months from that date, the block rewards will be 45 ERG/block, and so on. This reduction schedule will continue until block rewards are 3 ERG/block. Block rewards will remain steady at 3 ERG/block until the remission contract has been depleted.
More information could be found on ERGO website.
Node Updates
These cryptocurrency nodes were updated in June by 2Miners.
Beam Node Groovy Gluon 7.0.13064
Ergo Protocol Reference Client 4.0.31
ETC CoreGeth/v1.12.7-stable-a374c2e8
ETH Geth for Grey Glacier hardfork
ETH High MEV Blocks
We've seen a couple of nice blocks series in 2Miners Ethereum Pool in June. For example block number 14 959 135 brought almost 165 ETH of MEV to the miners of the Ethereum pool.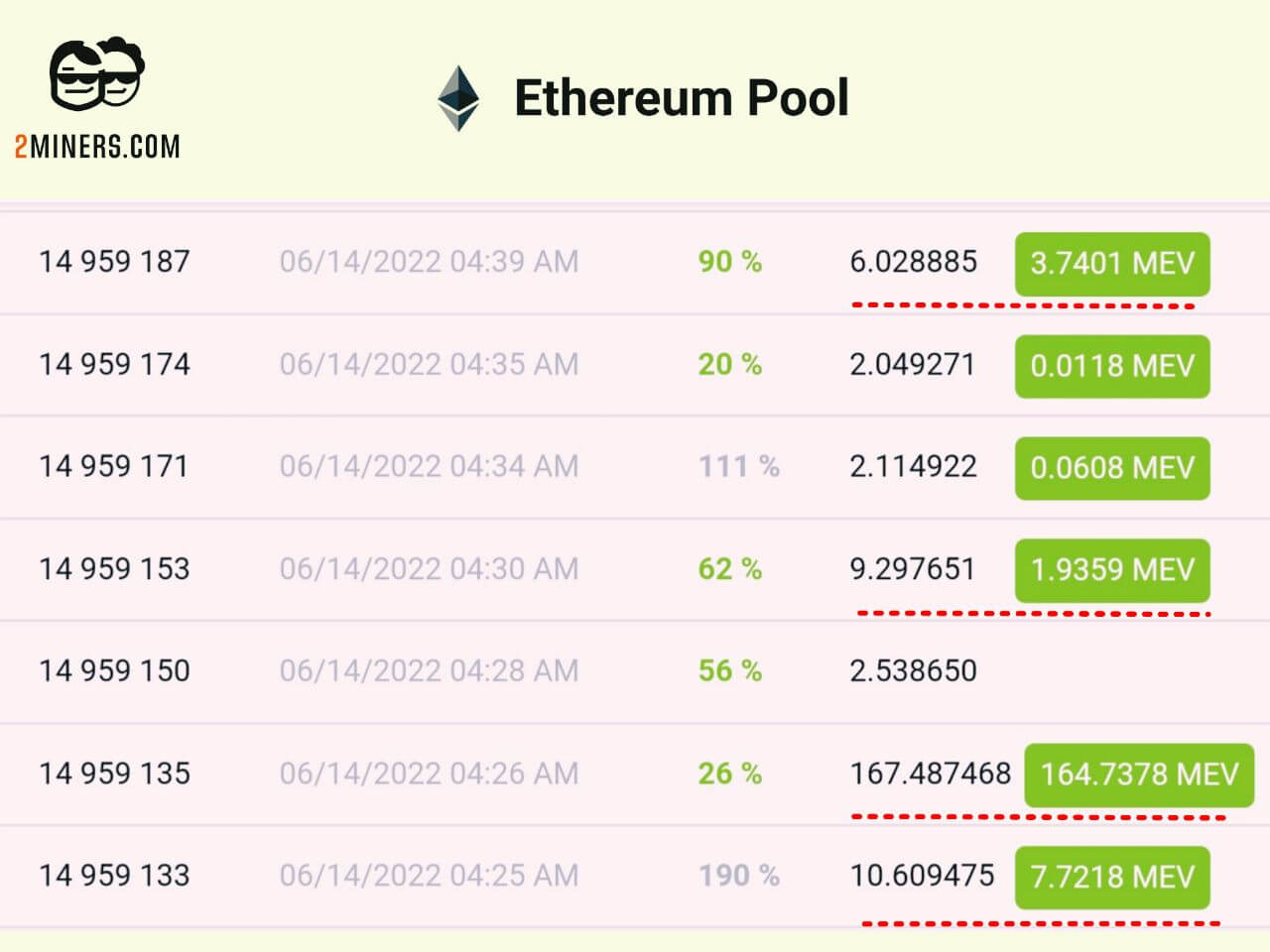 You could always find the recent blocks on the blocks page of the Ethereum pool.
We welcome you to join our miner community in Telegram or one of the local chats in Russian, Turkish, Spanish, and Chinese.
Remember to follow us on Twitter to get all the news as soon as possible.