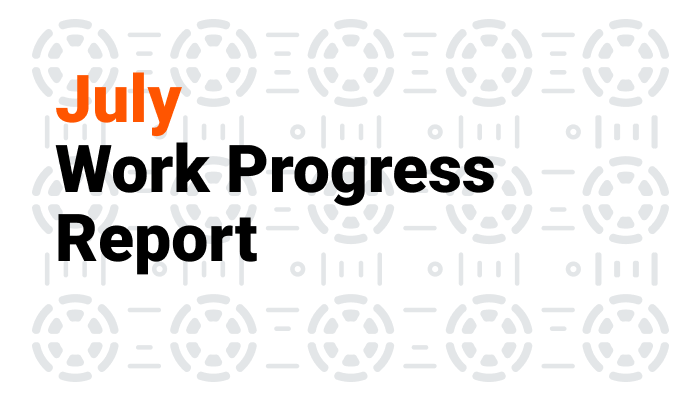 ETH and ETC ASIC News
ASIC profitability ranking could be found on 2CryptoCalc.
Antminer E9
This month Bitmain released Antminer E9, its new ASIC mining device. It is designed for Ethash-based cryptocurrencies, like Ethereum and Ethereum Classic. The company says that the performance of the new miner is equivalent to 25 Nvidia's high-end RTX 3080 graphics cards.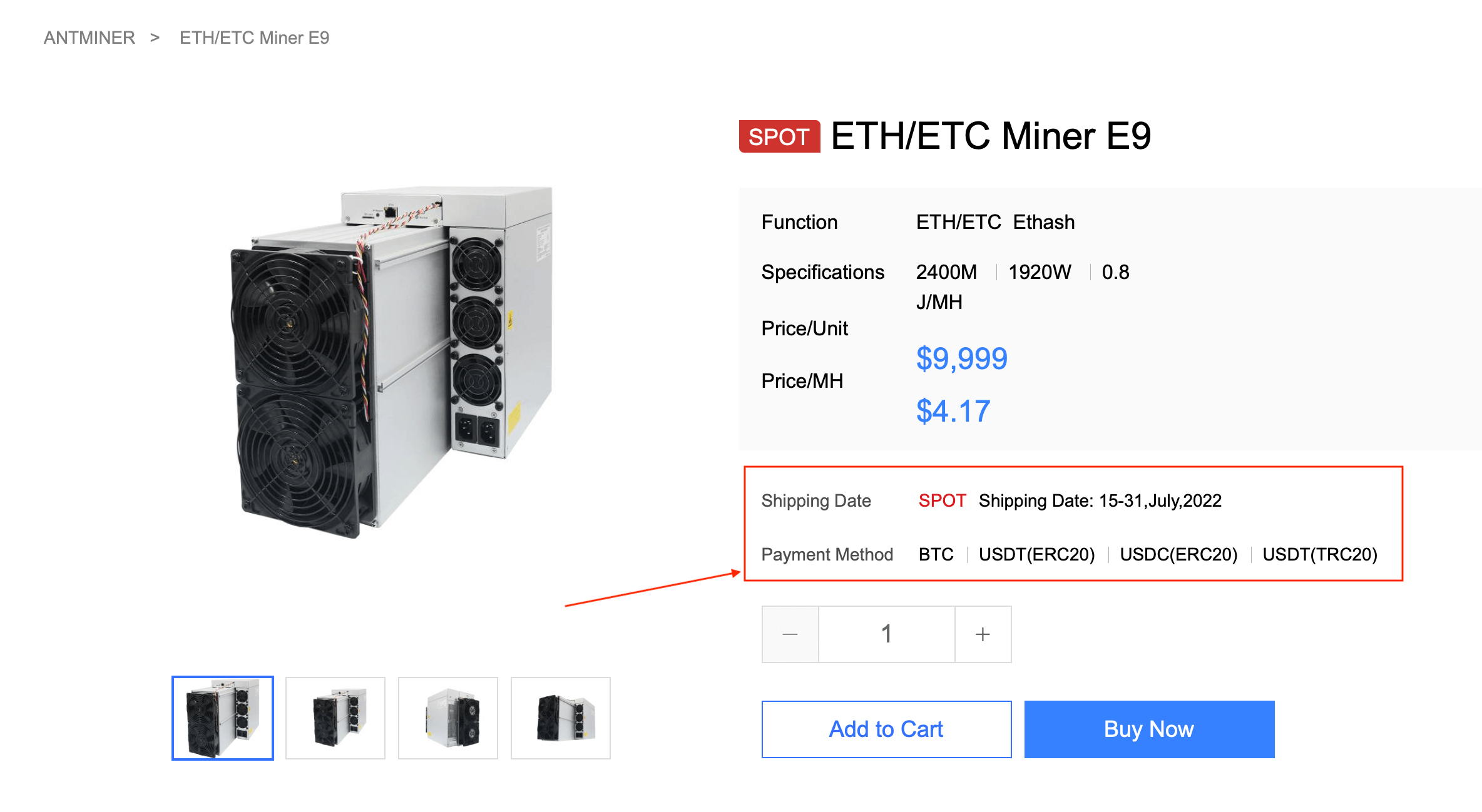 The pay-off period for this mining device is approximately 1 year taking into account the electricity costs. Many miners don't really understand this Bitmain release as ETH merge (transition from POW to POS) is scheduled for this year.
Read more in the post Antminer E9 Specs, Profitability & Setup
Ipollo V1 Mini Classic Plus
iPollo released a new ASIC device for the Ethereum Classic mining called Ipollo V1 Mini Classic Plus. This ASIC has 3.6 GB memory onboard and only the ETCHASH mining algorithm is supported. This means you could mine ETC for about a year/a year and a half depending on the ASIC firmware.
Innosilicon A10 Firmware for ETC Mining
Another ASIC manufacturer Innosilicon officially released the new firmware that enables ETC mining for Innosilicon A10 and A10 Pro.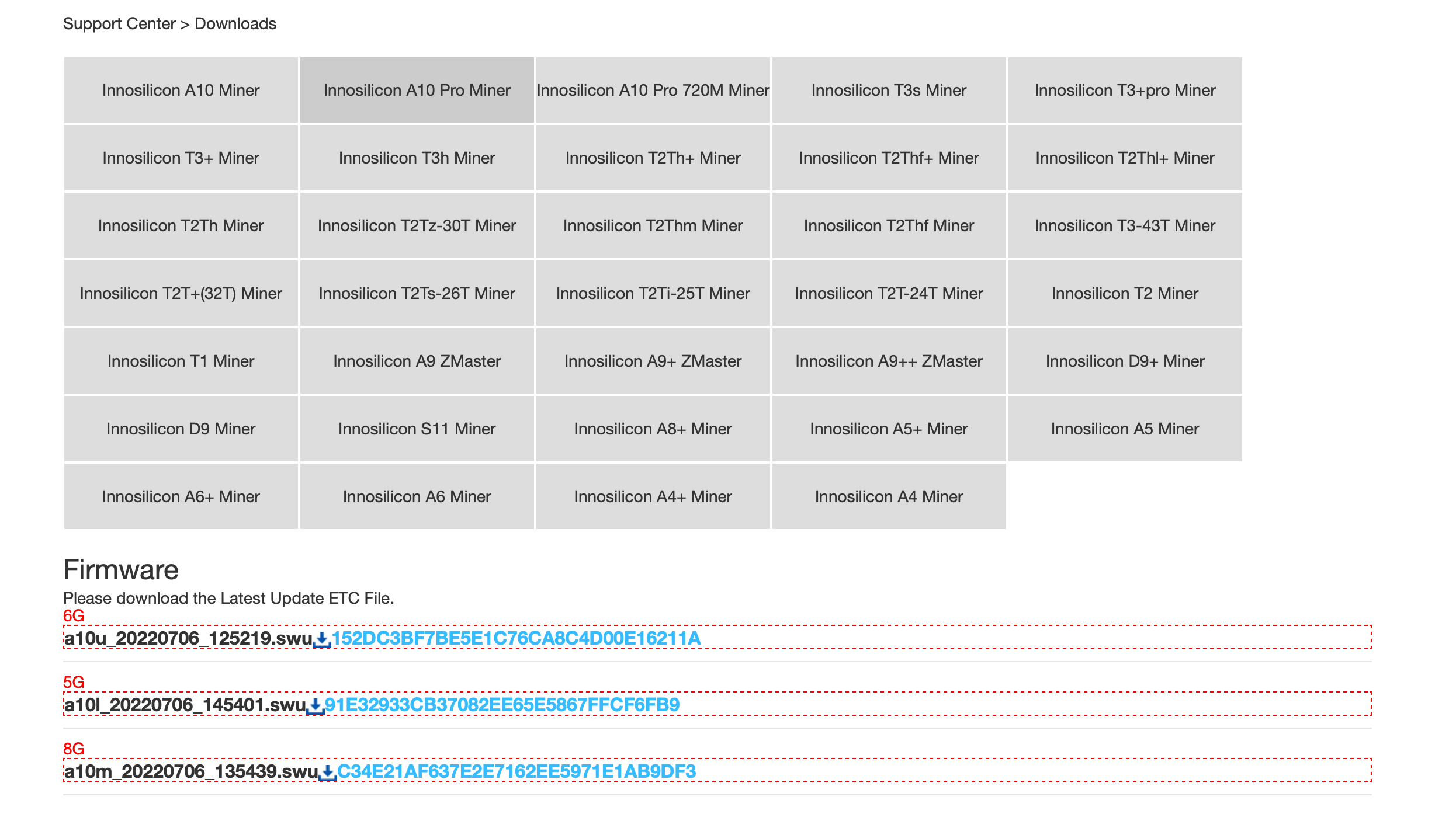 At the moment the firmware is available for A10 Pro only, but it should also work with A10. The upgrade for Innosilicon A11 to mine ETC is currently in development. The release is yet to be announced. The new firmware could be downloaded on the Innosilicon website. Please find below the ETC mining settings.
URL: stratum+tcp://etc.2miners.com:1010
Worker: YOUR_ADDRESS.ASIC_ID
Password: x

You could find more info in our post Innosilicon Released New Mining Firmware to Mine Ethereum Classic on ASIC.
Suggested Ethereum Merge Date Announced
Ethereum developers plan to switch from POW to POS in the nearest time. This will be the end of the ETH mining era. During the so-called Consensus Layer Call, #91 held on July 14th the merge date has been suggested. According to ETH devs if all goes well for the Goerli testnet the merge could happen on week 38 (starting September 19th).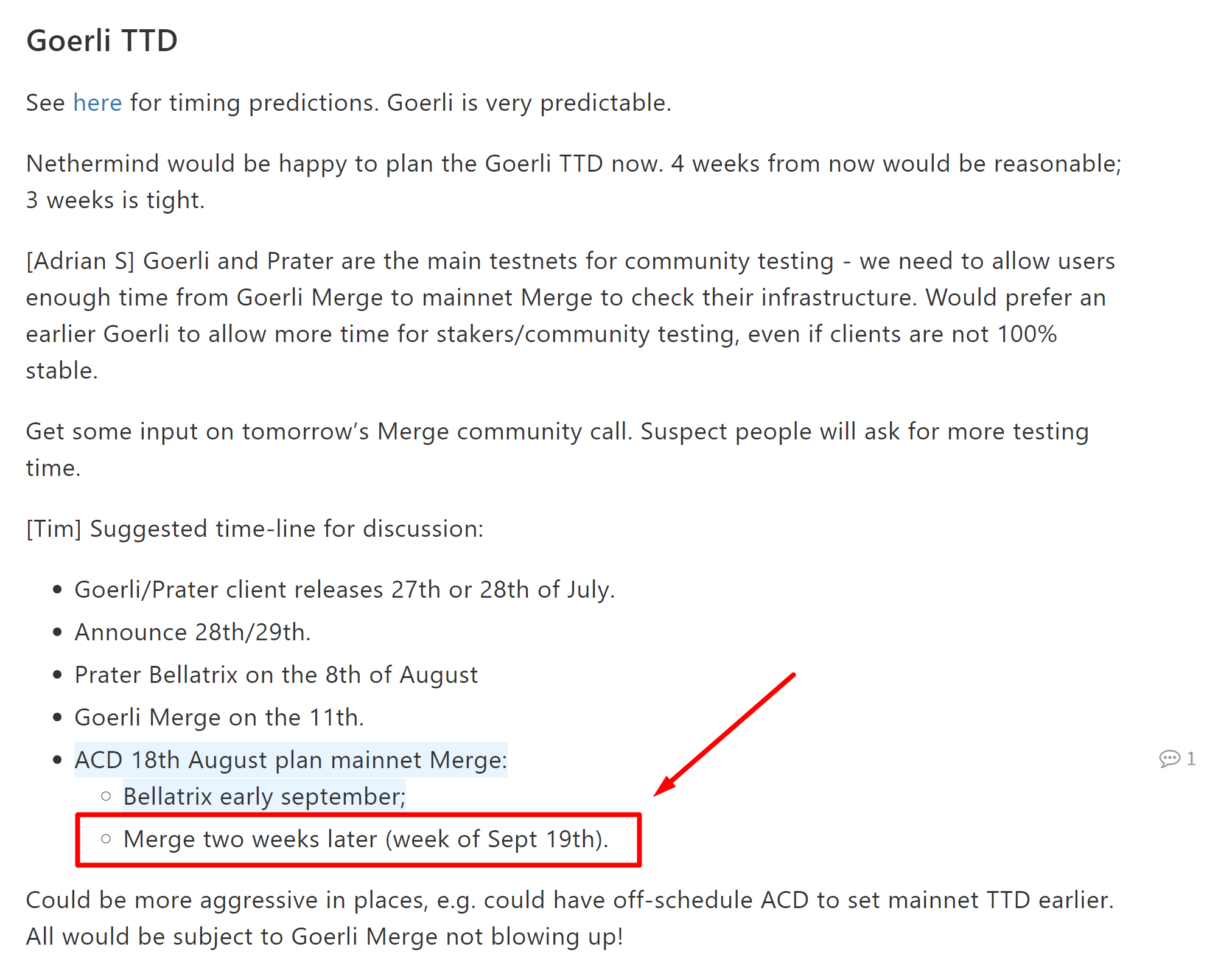 These are the call notes by Ben Edgington. You could also watch the complete call record on Youtube.
After Ethereum mining ends other coins could still be mined with your GPUs. The most popular coins are Ravencoin (RVN), Ethereum Classic (ETC), and ERGO (ERG). What to Mine when Ethereum Goes POS?
For example, while the Ethereum merge date rapidly approaches Ethereum Classic price surges. Some days ETC mining profitability was even higher than ETH mining profitability. Currently, these values are still very close. You could always check the most profitable coin for your mining hardware using the 2CryptoCalc mining profitability calculator.
Node Updates
We updated many cryptocurrency nodes on 2Miners.com this July.
Zcash 5.0.2
Firo v0.14.11.1
Ergo Protocol Reference Client 4.0.35
Monero Fluorine Fermi v0.18.0.0
Mining Software Archive Was Updated
We've updated our Quick Start Archive with the mining software.
gminer 3.05
t-rex 0.26.4
lolminer 1.53
teamredminer 0.10.2
The archive password is 2miners.
ETH High Reward Blocks
We noticed some nice blocks in 2Miners Ethereum Pool in July. The biggest block was number 15129296. It brought 30.73 ETH to the pool miners with 10 ETH MEV included.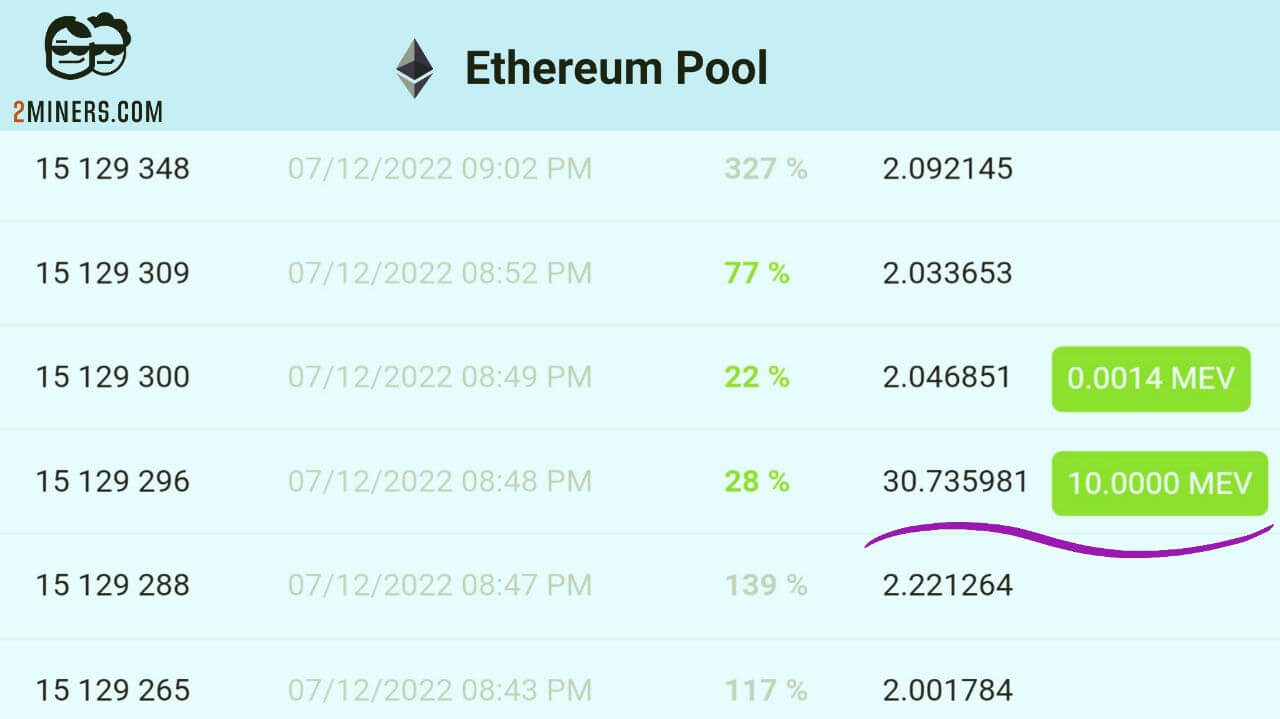 You could always find the recent blocks on the blocks page of the Ethereum pool.
We welcome you to join our miner community in Telegram or one of the local chats in Russian, Turkish, Spanish, and Chinese.
Remember to follow us on Twitter to get all the news as soon as possible.