ETH Uncle Rate Reduced by 2.5 Times
This month we've worked on the performance of our Ethash nodes. Especially the Ethereum PPLNS and SOLO nodes in Europe and USA. ETH nodes now have more connections than before and they are always on time. Thanks to these modifications we were able to reduce the Uncle Rate 2.5 times. We have as low as 13% of Uncle blocks now. This is one of the best values among all the existing Ethereum pools.

New Telegram Mining Monitoring Bot
New Telegram mining monitoring bot is ready: @Pool2MinersBot The new Bot is more reliable and faster than the old one. We've implemented an awesome feature into the bot: new block notification for SOLO miners. We are also working on email notification system which is expected to be ready soon.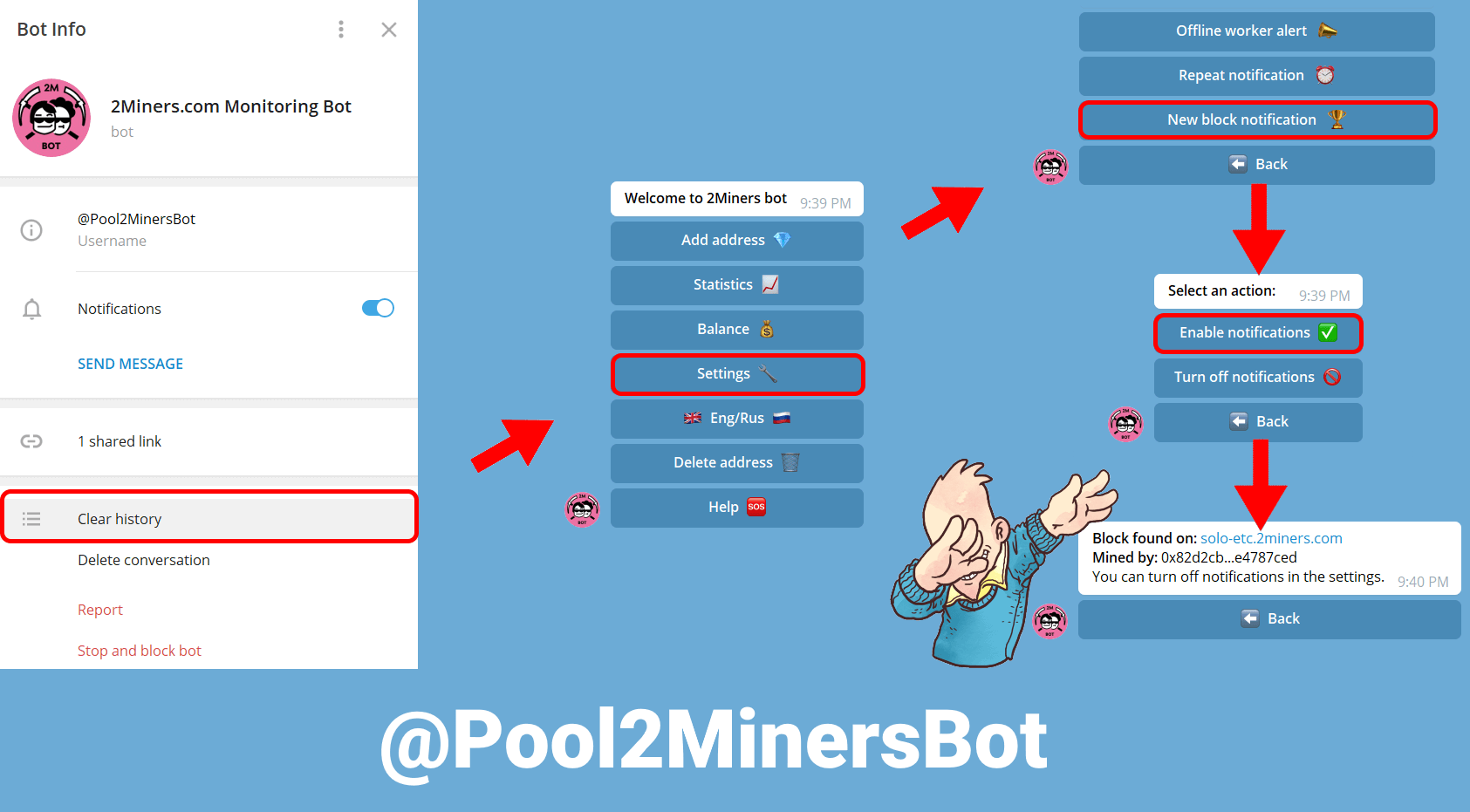 Bitcoin Gold Hard Fork
BTG has updated the mining algorithm to Equihash 144,5 at block 536200 at the 3rd of July. As the Algo has changed all the miners need to change the mining software. It's great that lolMiner has already prepared a miner for AMD GPU's. From now on both AMD and NVIDIA could mine BTG or BTCZ. We've prepared the ready to go archive as always with the latest versions of the Equihash 144.5 miners.  Password for archive: 2miners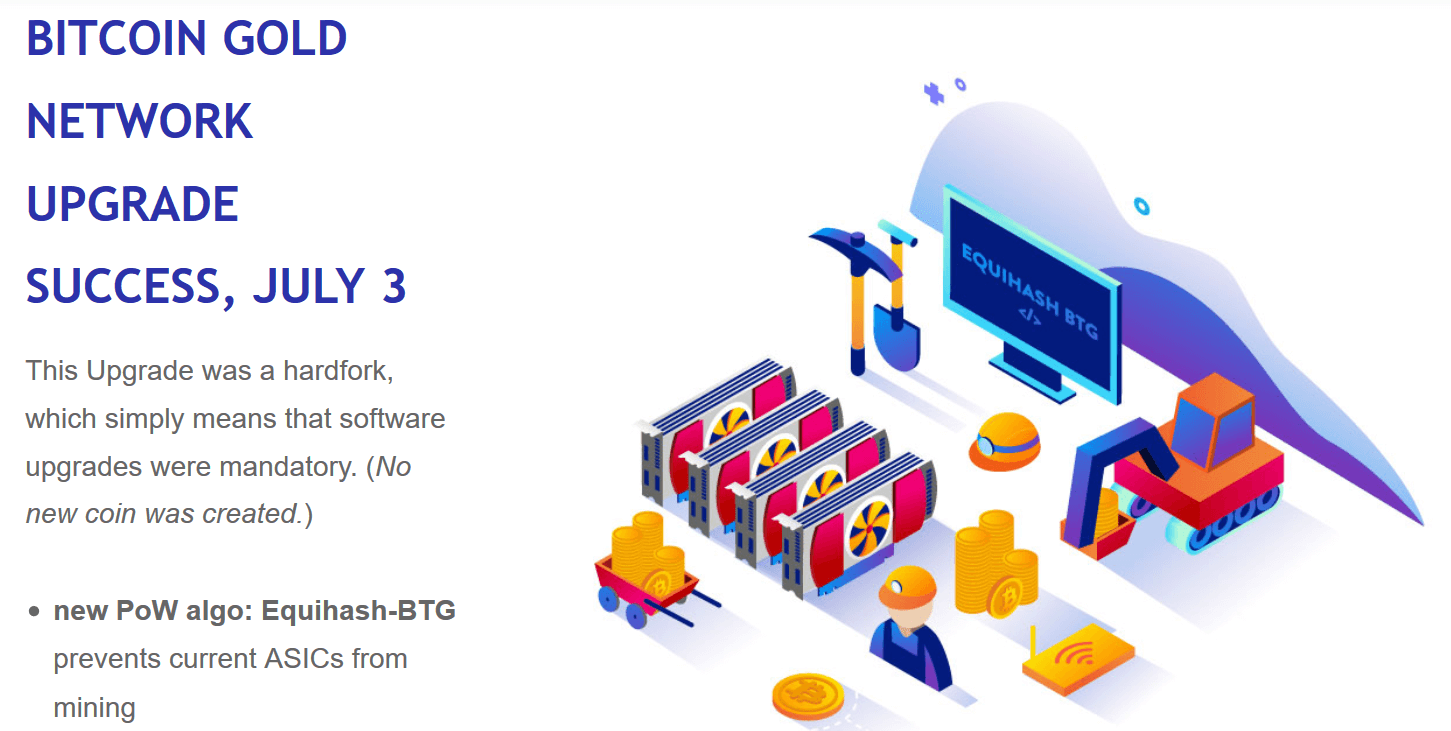 Ethereum Pools at ETHSTATS
Thanks to our miners we have added our pools to the official Ethereum statistics service: https://ethstats.net/ We have also applied some patches to make our ETH nodes operate even better.

Critical Claymore's Update for Ethereum – "Pool sent wrong data, cannot set epoch, disconnect"
On the 21st of July a lot of ETH miners who used an old Claymore's software found an unexpected error "Pool sent wrong data, cannot set epoch, disconnect". Ethereum has switched to epoch 200 on block 6000000. If you see this error – just update the miner. Bitcointalk thread. We always update Claymore's version in our archive. Password: 2miners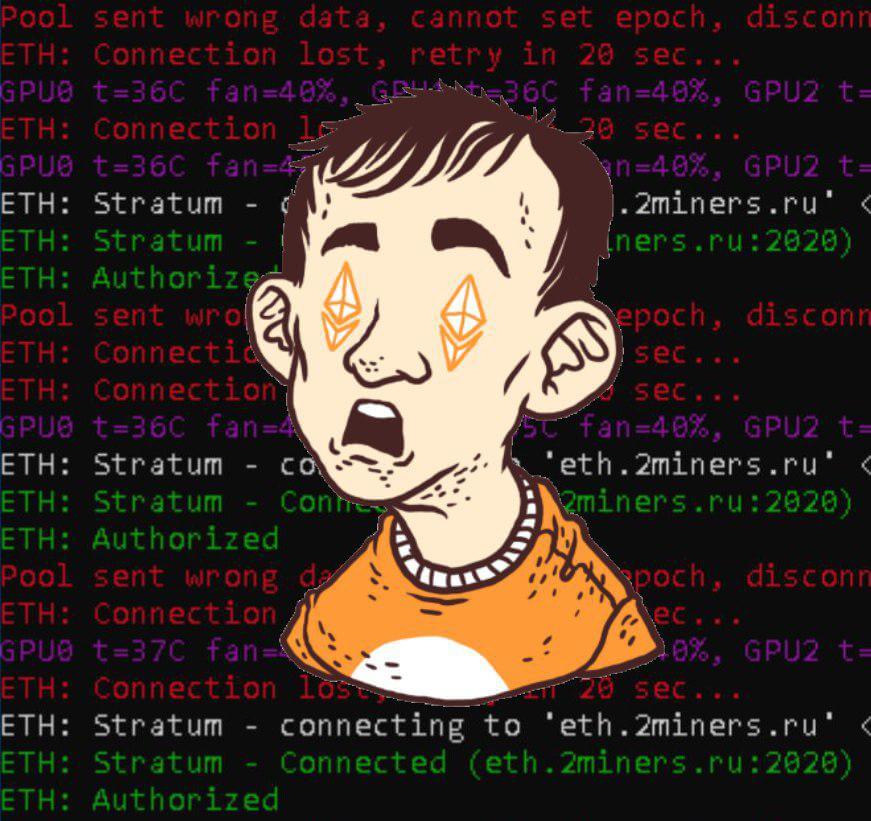 Equihash and Ethash ASIC Miners Joined the Pool
Equihash miners were first to appear at 2Miners. The most popular models are Antminer Z9 by the Chinese manufacturer Bitmain and Innosilicon A9 ZMaster. Please have a look at the article Innosilicon A9 ZMaster vs. Antminer Z9 Mini – Profitability Comparison and Setup Guide if you are interested in Equihash ASIC miners performance, setup and profitability.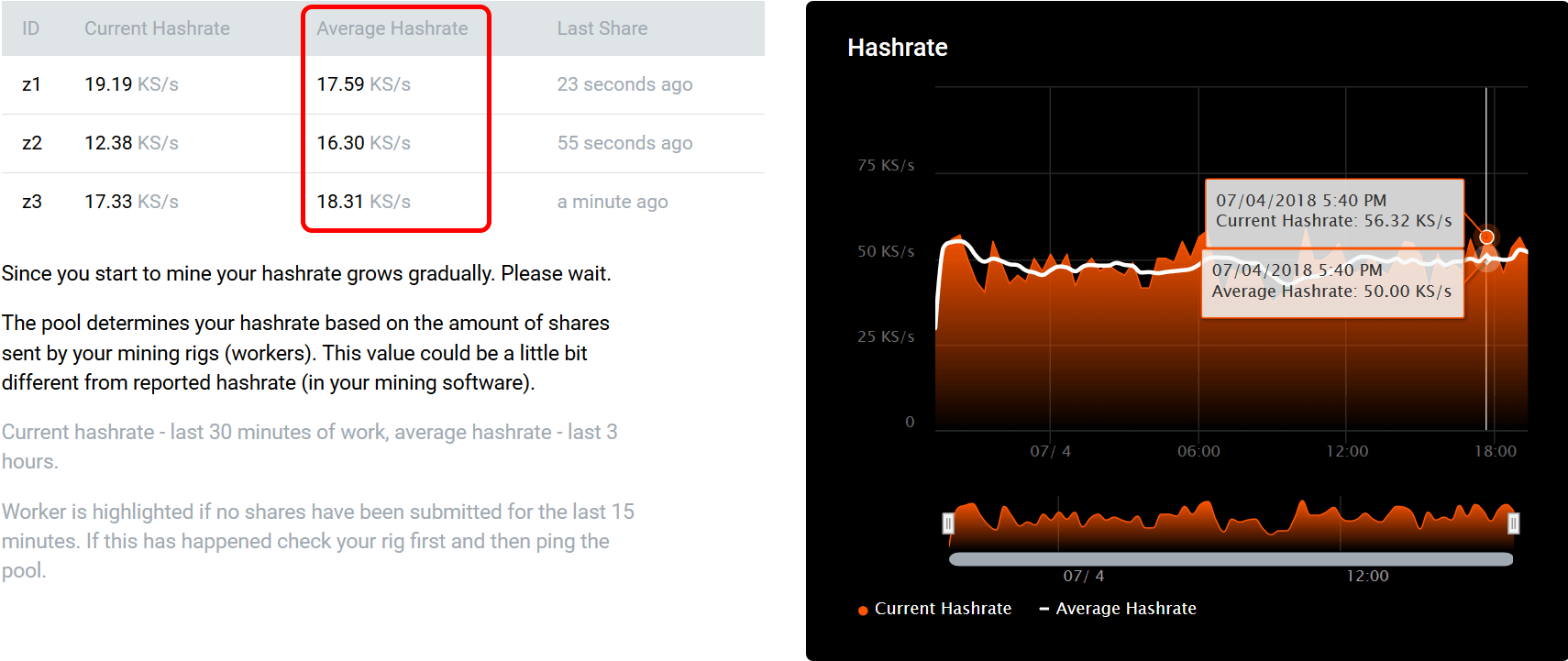 At the end of July, the first Antminer E3 miners for Ethereum and other Ethash algorithms have joined the pool as well. The first user reviews came with it. And they are quite favorable – the actual hashrate even exceeded the promised one by 25 MH/s amounting to 205 MH/s. We've compared Antminer and Innosilicon devices here ASIC miners for Ethereum: Antminer E3 vs Innosilicon A10 ETH Master Comparison.
2Miners at Minerstat and CoinDash
Minerstat is crypto mining monitor and management software with own operating system called "msOS". Minerstat could also be installed to Windows machines. All 2Miners mining pools has been added to Minerstat.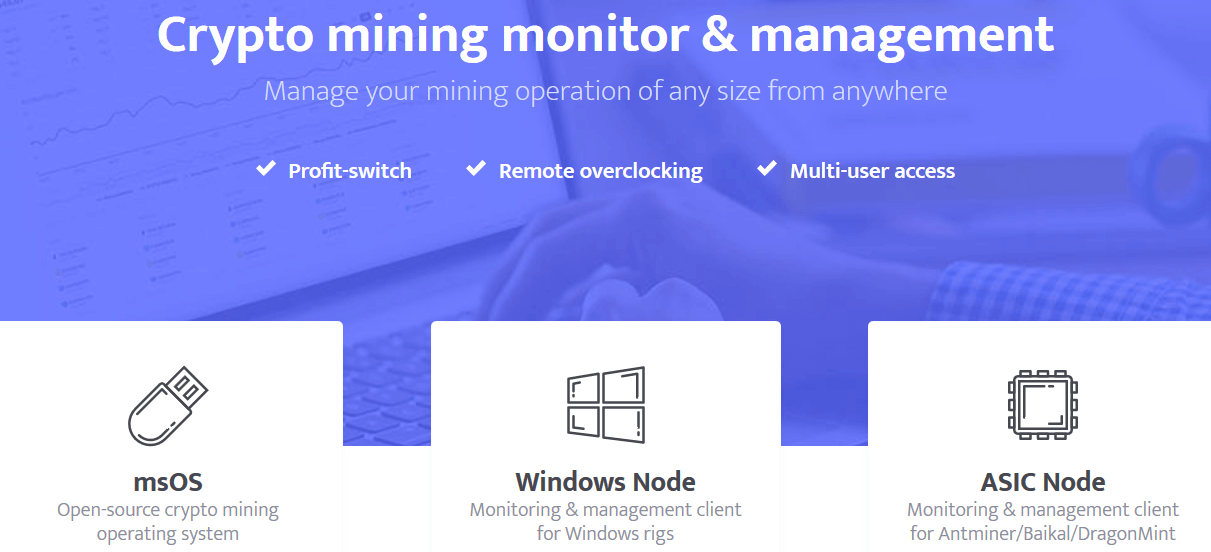 CoinDash is one of the most advanced iOS mining monitoring software. You could download it from the App Store.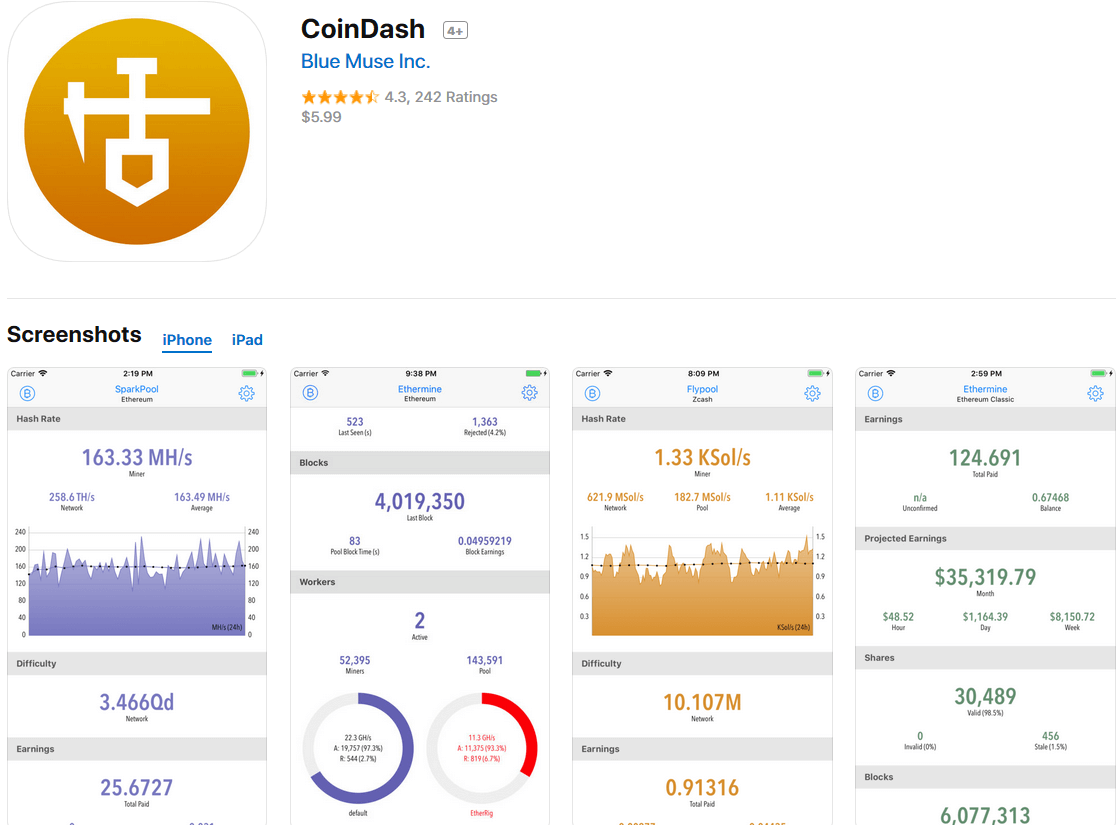 Upcoming Features
We are still working on our new API and statistics services. As the API load has increased significantly we are refactoring the code to increase the API performance. We've added new data to the dashboards: Yesterday and Today values. However, they are still not operating fine everywhere. We are also missing some historical data on Clo and a couple of other pools.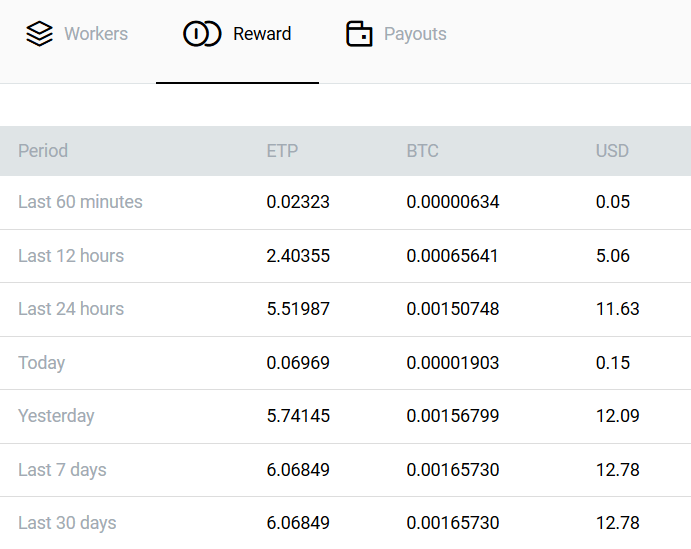 We are also working on geo servers in ASIA. Hope to fix the minor issues soon and get them online as soon as possible.
P.S. Our new project 2Masternodes is working as Public Beta now. Feel free to buy a entire masternode or just a masternode share. Once we get out of beta every masternode already started will keep running as before.
948 investors have participated in 2Masternodes Beta. 349 masternodes have been already deployed. Give it a try.