Grin second planned hardfork has happened in the middle of January. 2CryptoCalc mining calculator's new version is finally available. New milestone – 10 000 miners online.
2CryptoCalc Mining Calculator
New 2CryptoCalc.com Mining Calculator has been deployed.
Now you could specify GPU hashrate or GPU Model. More features are coming soon. If you have any suggestions on how to develop 2CryptoCalc or you find any mistake in GPU hashrate – please don't hesitate to contact us.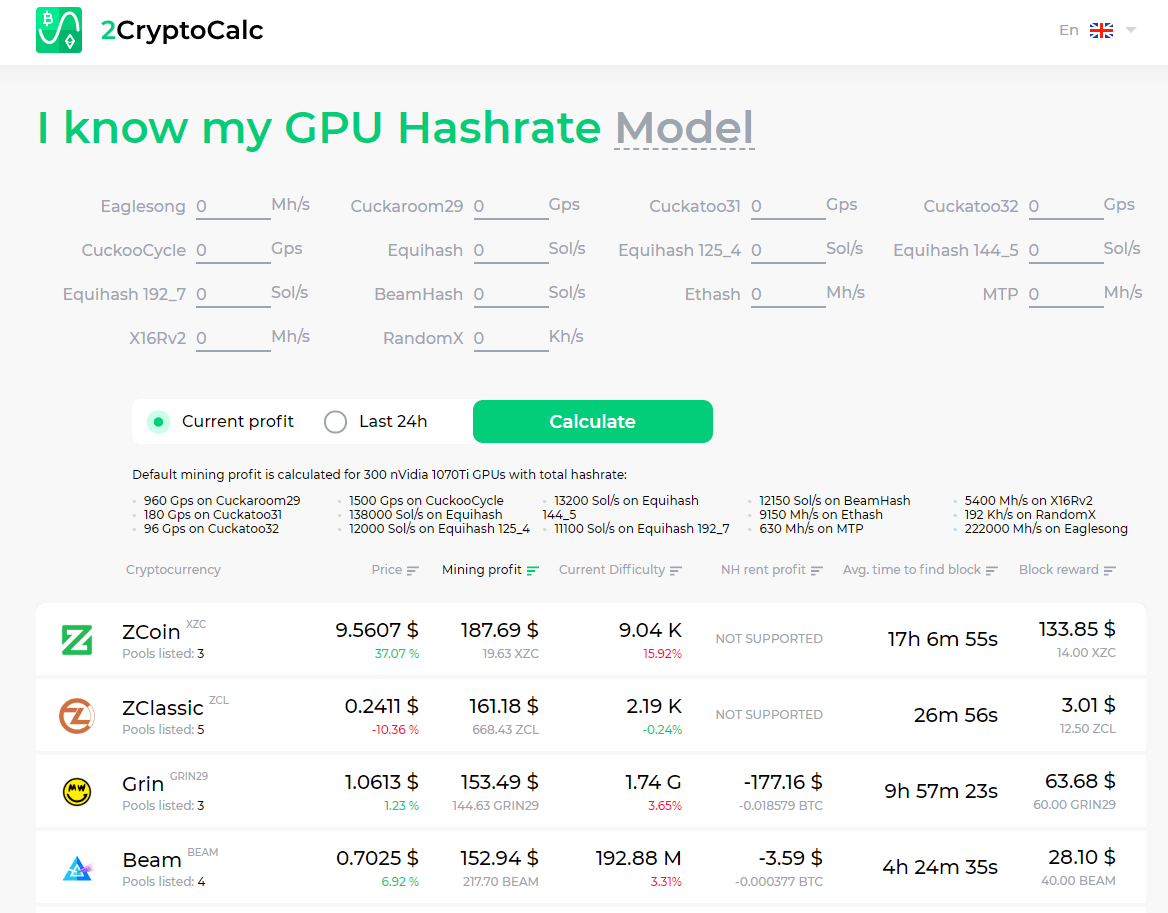 Grin Second Hard Fork
Grin hardfork has been performed on block 524160 (16 January). Everybody must update to Grin wallet v.3. However, if you use a wallet address generated on a crypto exchange there is nothing you should do as exchanges do all the work themselves.
All miners need to update their mining software! The new mining algorithm for GPU's is called Cuckaroom.
We recommend Gminer for NVIDIA and lolMiner for AMD graphics cards.
Gminer settings:
miner.exe --algo grin29 --server grin.2miners.com:3030 --user YOUR_LOGIN.RIG_ID
lolMiner settings:
lolMiner --coin GRIN-C29M --pool grin.2miners.com:3030 --user YOUR_LOGIN --pass x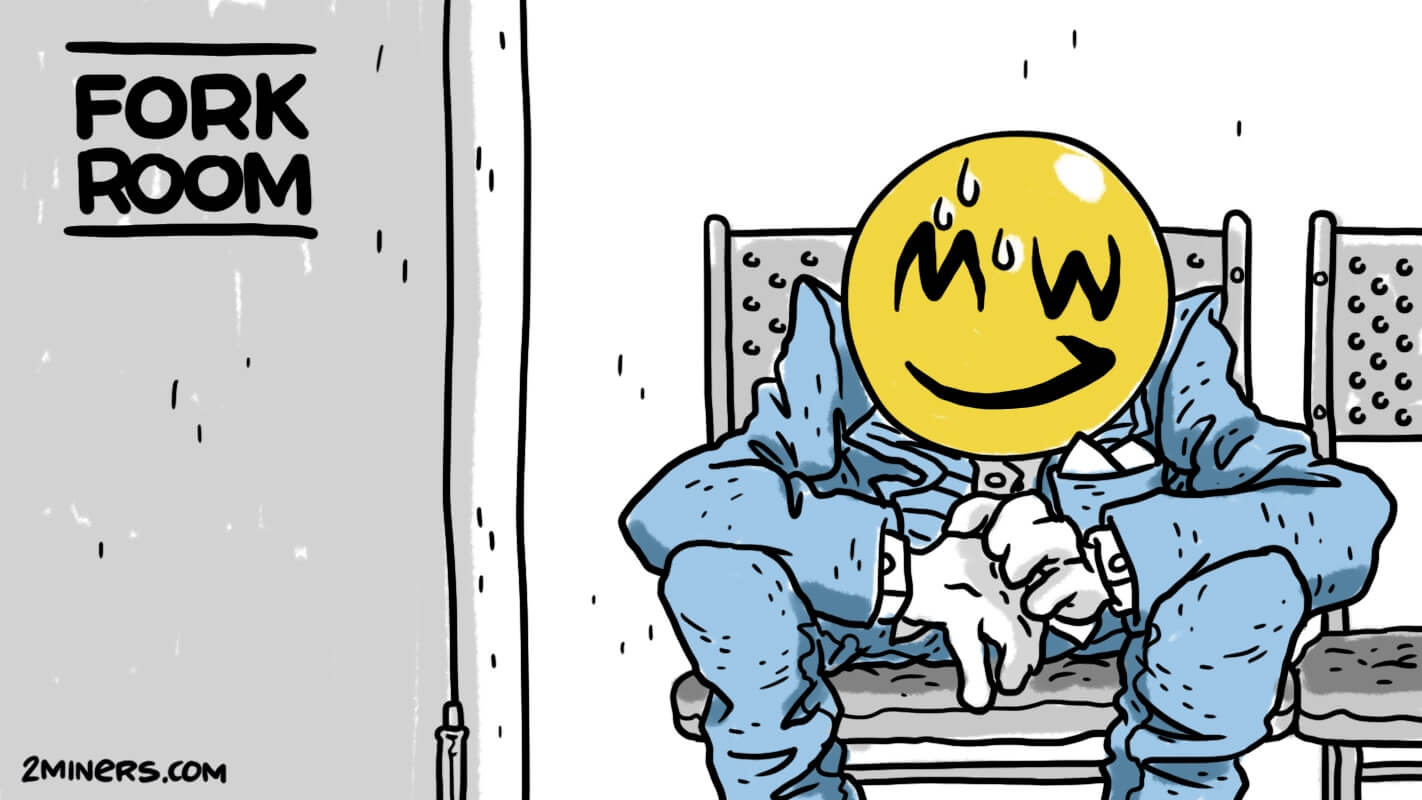 Eaglesong on Nicehash
Nicehash has added Eaglesong algorithm. If you use rented hashpower you could now mine Nervos CKB on 2Miners.
Settings could be always found on "How to Start" page.
Algorithm: Eaglesong
Pool Host: ckb.2miners.com:6565
Workername: YOUR_ADDRESS
Password: x
10 000 Active Miners
We are incredibly happy to reach this new milestone. We could not imagine 2 years ago that it would be possible. We would like to thank our miners, it would have been impossible without your support, help, and suggestions. We always want to provide you with the best possible service on the market.