Ethereum DAG File Problem
Ethash (Ethereum mining algorithm) has a special DAG file that is loaded to the GPU/ASIC memory before the mining process starts. We described in detail how it works in our post When Will My Graphics Card Stop Mining Ether?
DAG file size is always growing. You could always find the current DAG size on 2Miners Ethereum pool main page. On August 17th DAG file for ETH reached 5 GB.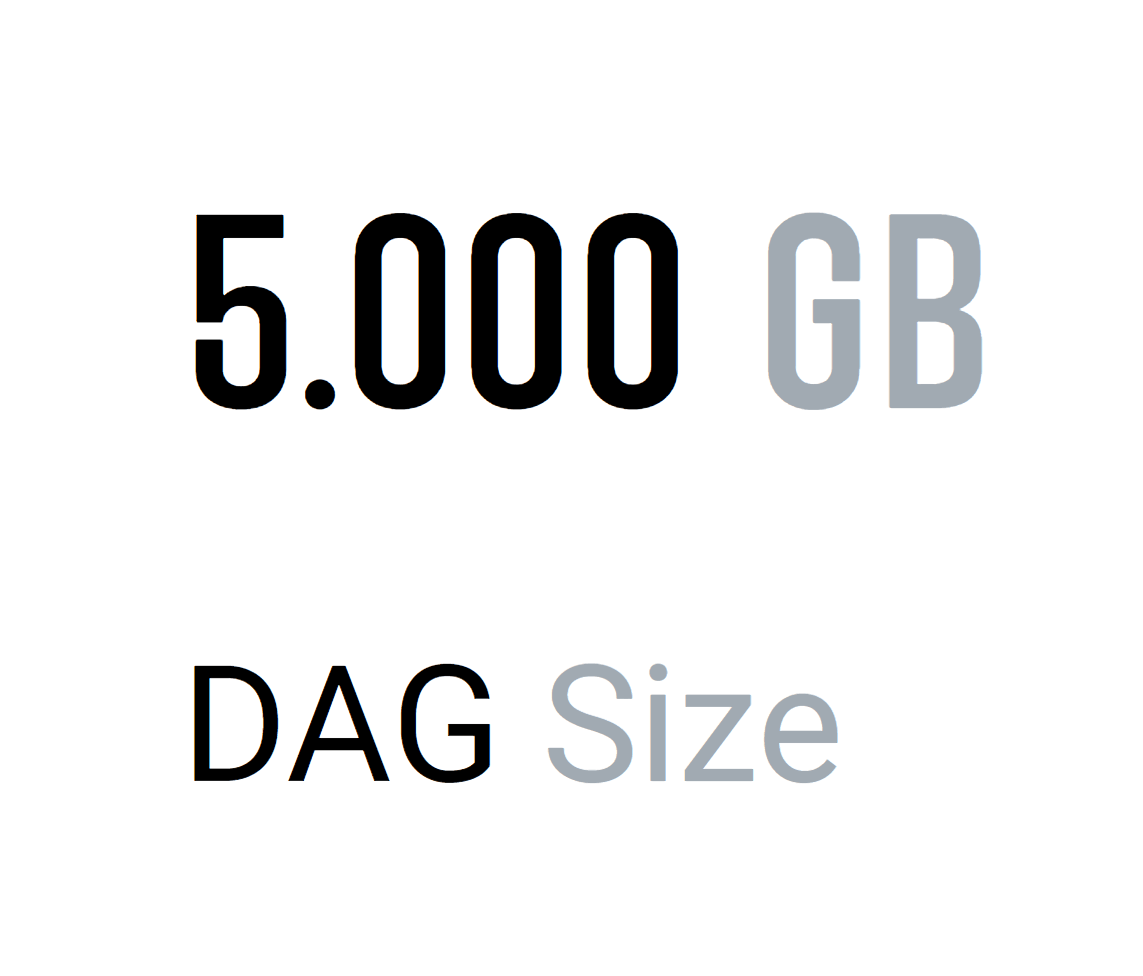 Most likely this was the last important milestone for the Ethereum DAG file and it will never reach the next one (6GB). Ethereum devs plan to change the consensus mechanism from PoW to PoS in September which will end the ETH mining in general.
Innosilicon A10 Affected by the DAG File Size
A10 is a popular Ethereum ASIC miner produced by Innosilicon. Originally it was mining only Ethereum (ETH) and other Ethash coins. Recently the manufacturer released the firmware that allows also Ethereum Classic (ETC) mining bearing in mind the future end of the ETH mining. ETC is slightly different from ETH as it uses its own Etchash algorithm (Ethash algorithm modification). More information on the new firmware could be found in our post Innosilicon Released New Mining Firmware to Mine Ethereum Classic on ASIC.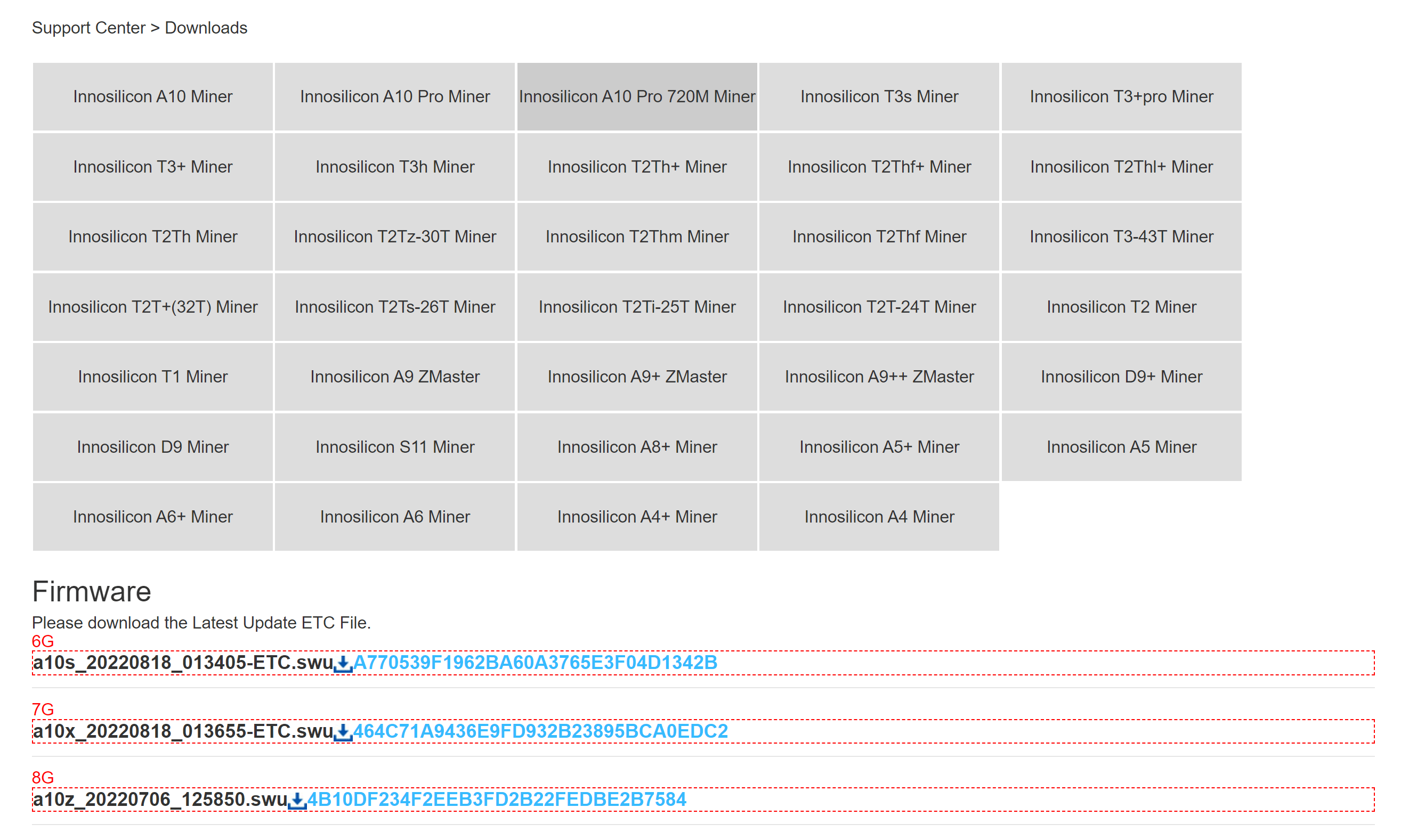 The new ETC firmware can not be used to mine ETH and vice versa, it is not possible to mine ETC with the old ETH firmware. Ethereum mining is currently more profitable than Ethereum Classic mining so many ASIC owners prefered to mine ETH and not to update to the new firmware to mine ETC.
As soon as the Ethereum DAG file reached 5 GB all the Innosilicon A10 stopped working. No matter how much memory they had. It looks like a firmware bug. However, it could be related to the hardware configuration as well. Unfortunately, Innosilicon has not released any information about this matter. Their twitter account is almost dead.
Lucky owners of Innosilicon A11 could still continue Ethereum mining. It seems this device uses different firmware.
How to Mine With Innosilicon A10 and A10 Pro
Hopefully, there are solutions you could use to still generate some profit with Innosilicon A10 ASICs. There are other coins that use Ethash algo that have the smaller DAG file. There is also the ETC firmware available. Let's have a look at the 2CryptoCalc.com mining calculator and enter the 700 MH/s hashrate for both Ethash and Etchash algorithms.

Ethereum is the most profitable coin $19.22/day followed by Ethereum Classic $13.64/day. You could not mine ETP with Innosilicon A10, so the next option is Callisto $6.35/day. You should not take into account Expanse (EXP) as this coin trading volume is very little.
The Worst Option. Just Wait
We all hope that Innosilicon developers release the new firmware that fixes the Ethereum mining issue soon. If you are afraid of firmware updates and if you hope that the A10 issue is software-related and if you hope that Innosilicon devs could fix that then you could just turn off your devices for a couple of days. So many "ifs" but who knows?
The Best Option. Ethereum Classic Mining
The new Innosilicon ETC firmware works just great. Flash it to your A10 device and start mining Ethereum Classic right now. You can download the firmware on the official project support website.
Here are ETC's mining settings.
URL: stratum+tcp://etc.2miners.com:1010
Worker: YOUR_ADDRESS.ASIC_ID
Password: x

The Second Best Option. Callisto Mining
You could switch your A10 to CLO mining pool. You would earn much less but you would still earn something. Then you could wait some time and again hope that Innosilicon developers could fix the problem and release the updated firmware in the nearest time.
You could find the settings below.
URL: stratum+tcp://clo.2miners.com:3030
Worker: YOUR_ADDRESS.ASIC_ID
Password: x

Bonus Part. How Many Innosilicon A10 Devices Are There?
Let's have a look at the Ethereum Hashrate Chart. As you see the ETH network hashrate fluctuations are quite high. It's hard to say how much the hashrate dropped when DAG file reached 5 GB. We could say that it was at least 30 TH/s. There are 500 MH/s and 720 MH/s versions so we could assume there were at least 55 000 – 60 000 Innosilicon A10 miners in the network.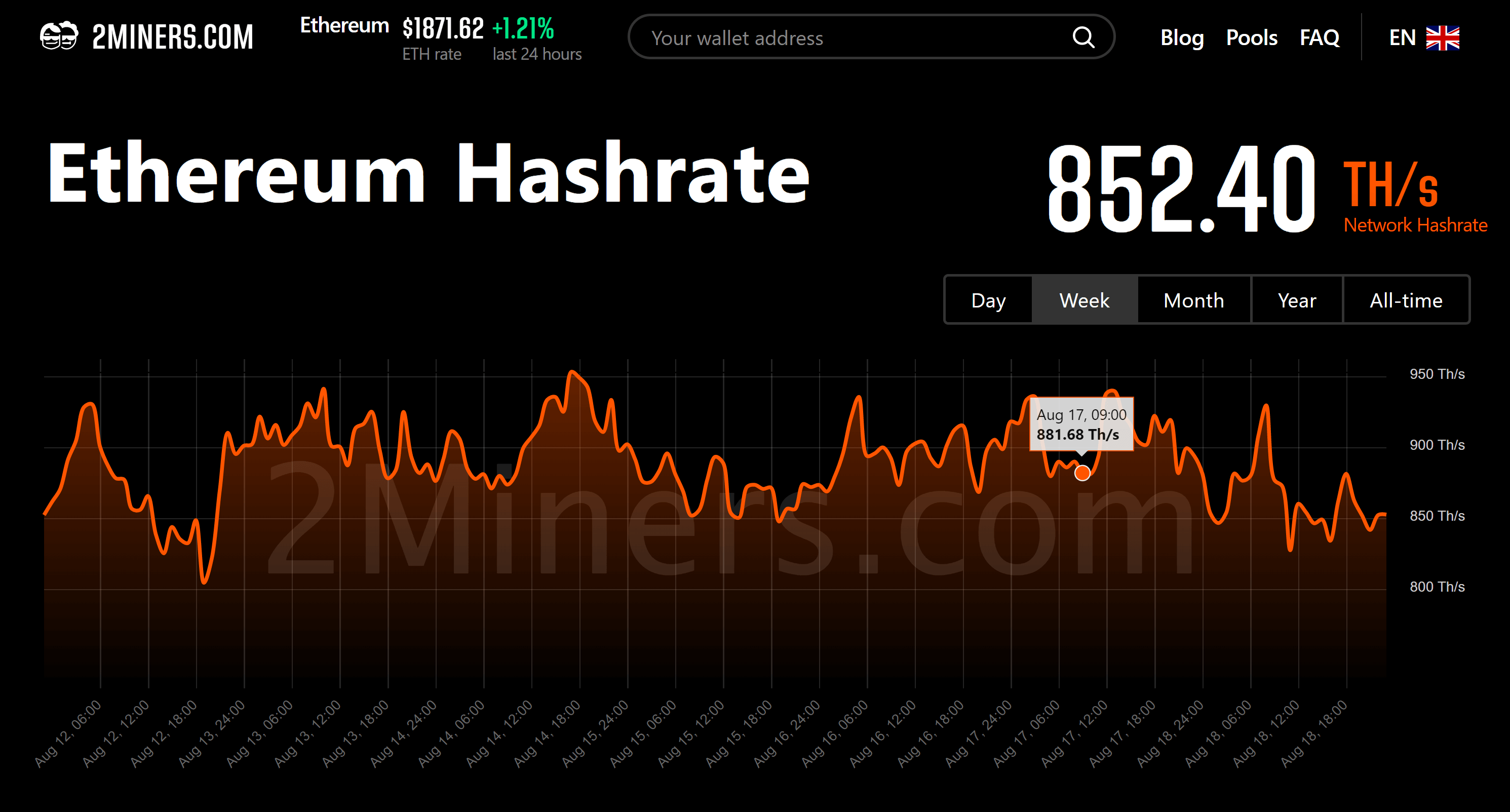 Let's now check the network hashrates of Ethereum Classic and Callisto.
Ethereum Classic Network Hashrate growth was more than 10 TH/s in one day while Callisto Network Hashrate grew just 20 GH/s up.
We could imagine that two-thirds of A10 ASIC devices currently are not mining at all.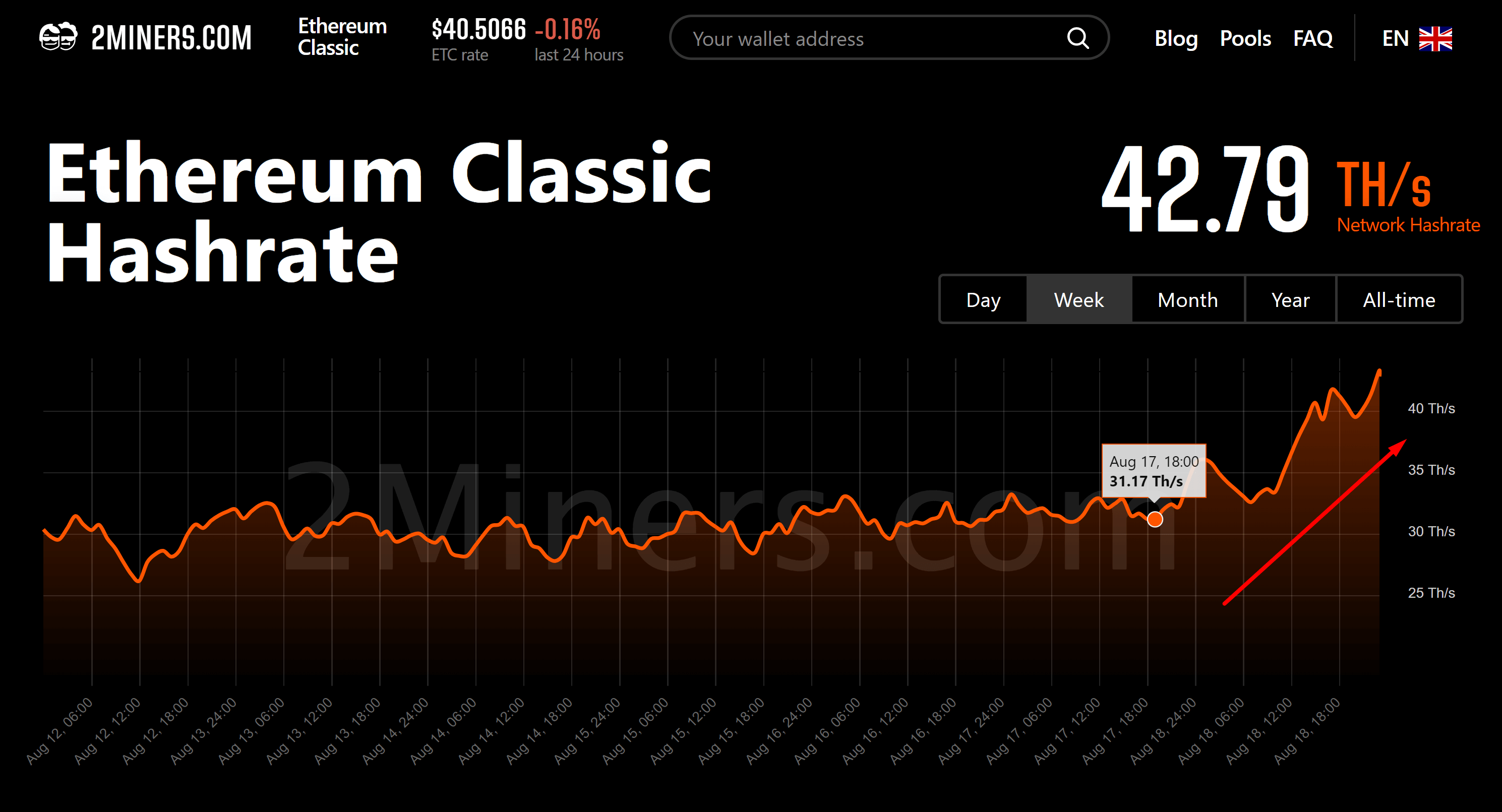 We welcome you to join our miner community in Telegram or one of the local chats in Russian, Turkish, Spanish, and Chinese.
Remember to follow us on Twitter to get all the news as soon as possible.