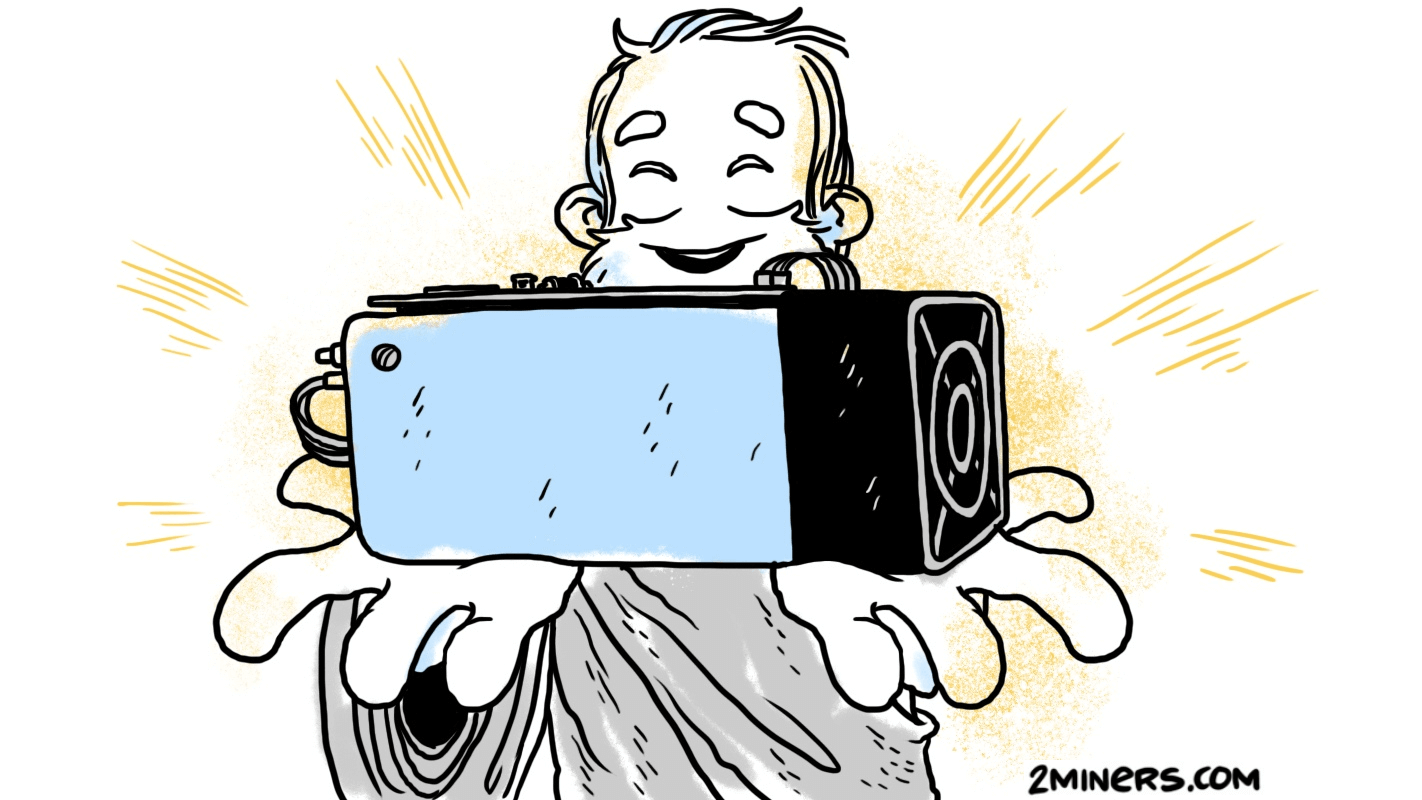 Antminer E9 Performance
Antminer E9 has a hashrate of 2 400 MH/s on Ethash and Etchash algorithms and consumes 1920 W.
Ethereum Classic uses etchash which is a modified version of the Ethereum ethash mining algorithm.
2CryptoCalc.com provides the mining profitability for you hardware. The Ethash and Etchash hashrate of Antminer E3 is 2 400 MH/s, so let's check the calculations. Currently, you could get $53.38/day for Ethereum mining and just $29.66/day for Ethereum Classic mining.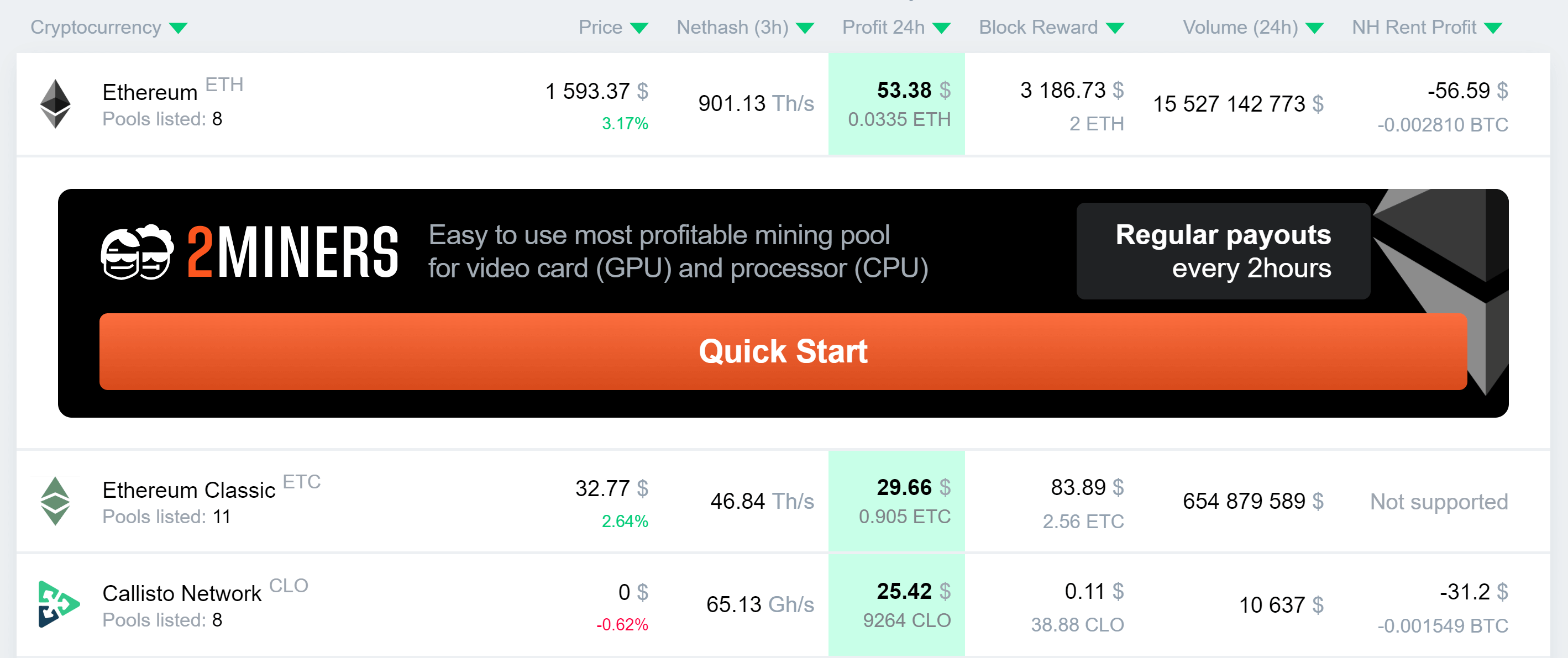 Please remember that in less than 2 weeks (approximately on September 14th) Ethereum mining ends so Ethereum Classic would be the only option to mine with Antminer E9. Of course, there are other Ethash coins you could mine like Callisto (CLO) but their network hashrate is too low. This means that a few dozen of powerful ASICs will rapidly reduce the profitability of CLO mining to zero.
Setting Up Antminer E9 for ETC Mining
Updating Antminer E9 Firmware
Download the new ETC firmware for Antminer E9 on the Bitmain website. Choose ETH/ETC Ethash and Antminer E9 options at the top. It is written that "This version of the firmware only supports Antpool, Poolin, and F2pool for the time being" which is not true. 2Miners ETC pool works great with this firmware. We've already successfully tested it.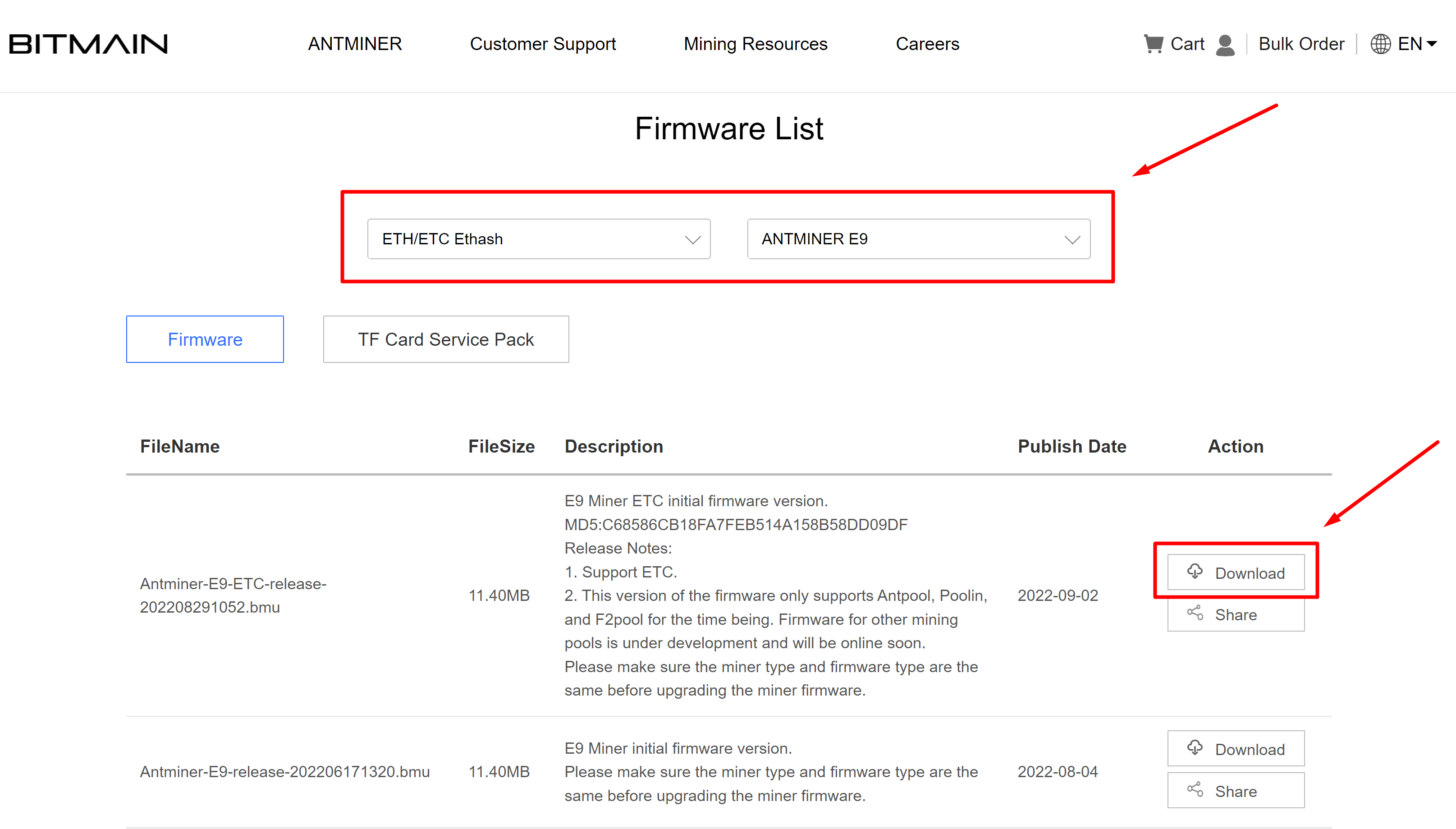 Install the firmware.


Antminer E9 Settings
Go to the settings tab. You don't need to change the mining algorithm. Even if ETC uses Etchash algo Ethash would be stated at the top of the page.
Pool1: etc.2miners.com:1010
Miner Name: ETC_wallet_address
Password: x

Save the settings and ASIC would start. It could take up to 30 minutes for Antminer E9 to generate the DAG file and start mining. Please be patient and wait.
Antminer E9 Online on Ethereum Classic 2Miners Pool
In our case, in about 15-20 minutes ASIC appeared in the pool dashboard. Please note that the average hashrate on the pool website is shown for the last 6 hours of work. Since you turn on the machine the hashrate will gradually grow.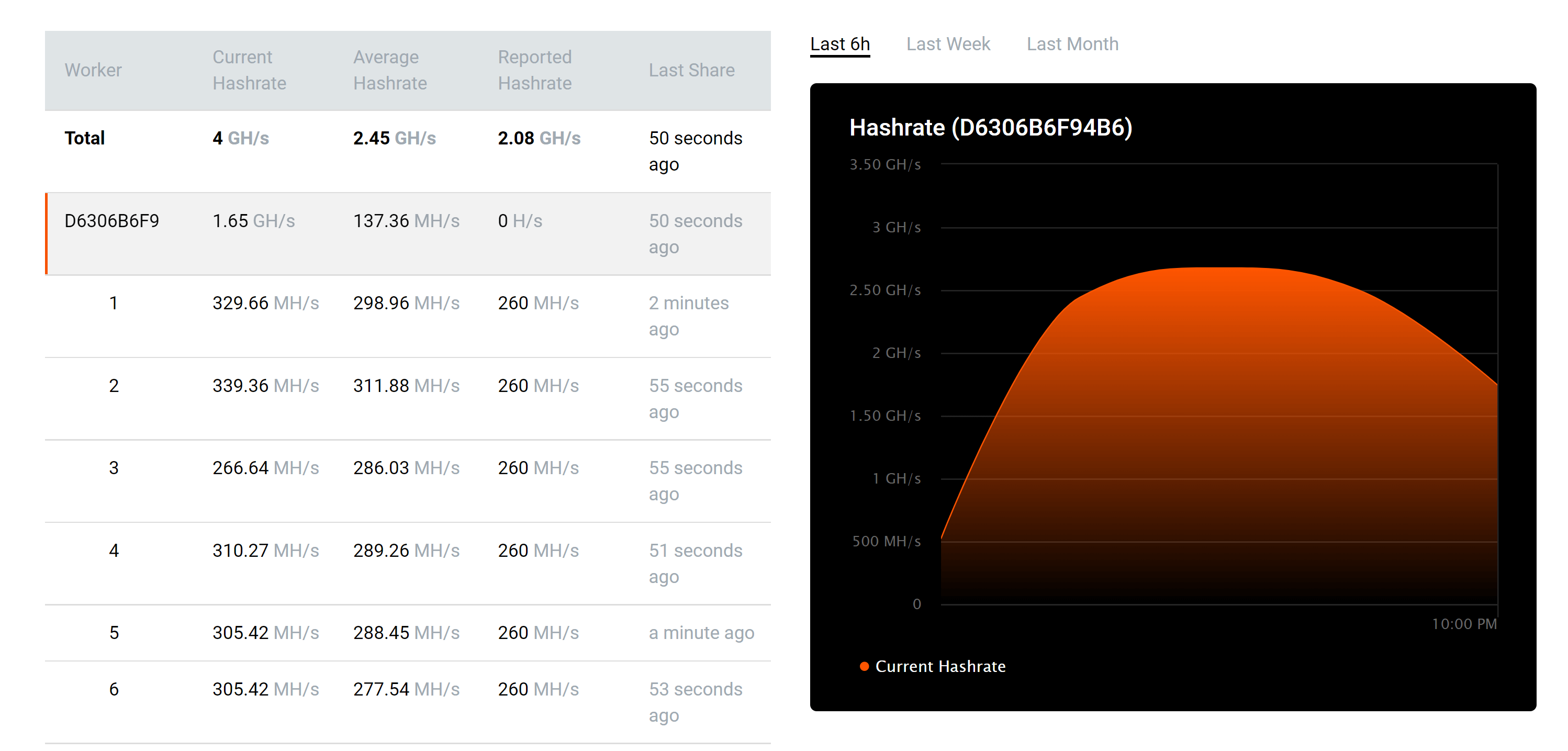 You will also see the shares being sent to the pool in Antminer control panel.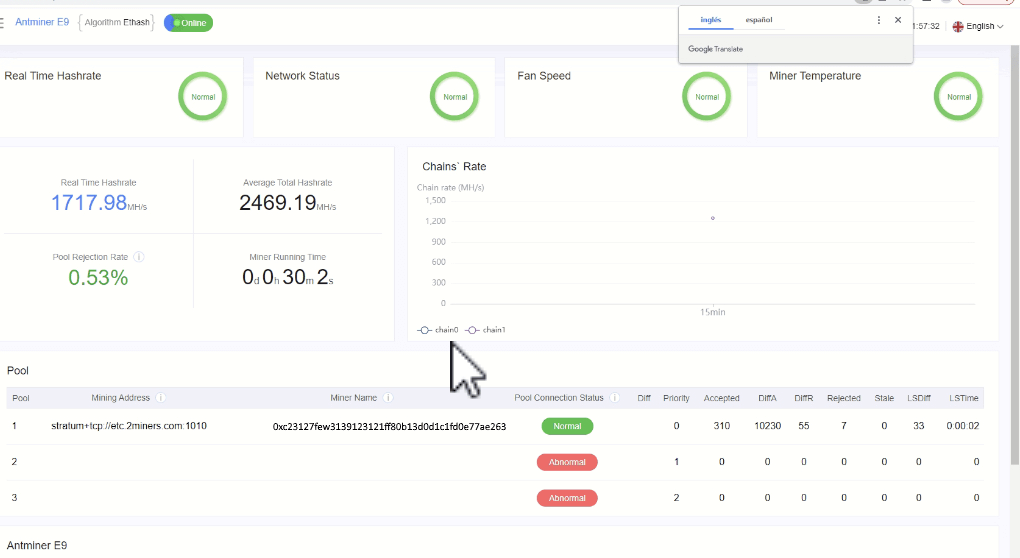 Remember to follow us on Twitter to get all the news as soon as possible.
We highly recommend you to join our miner community in Telegram or one of the local chats in Russian, Turkish, Spanish, and Chinese.