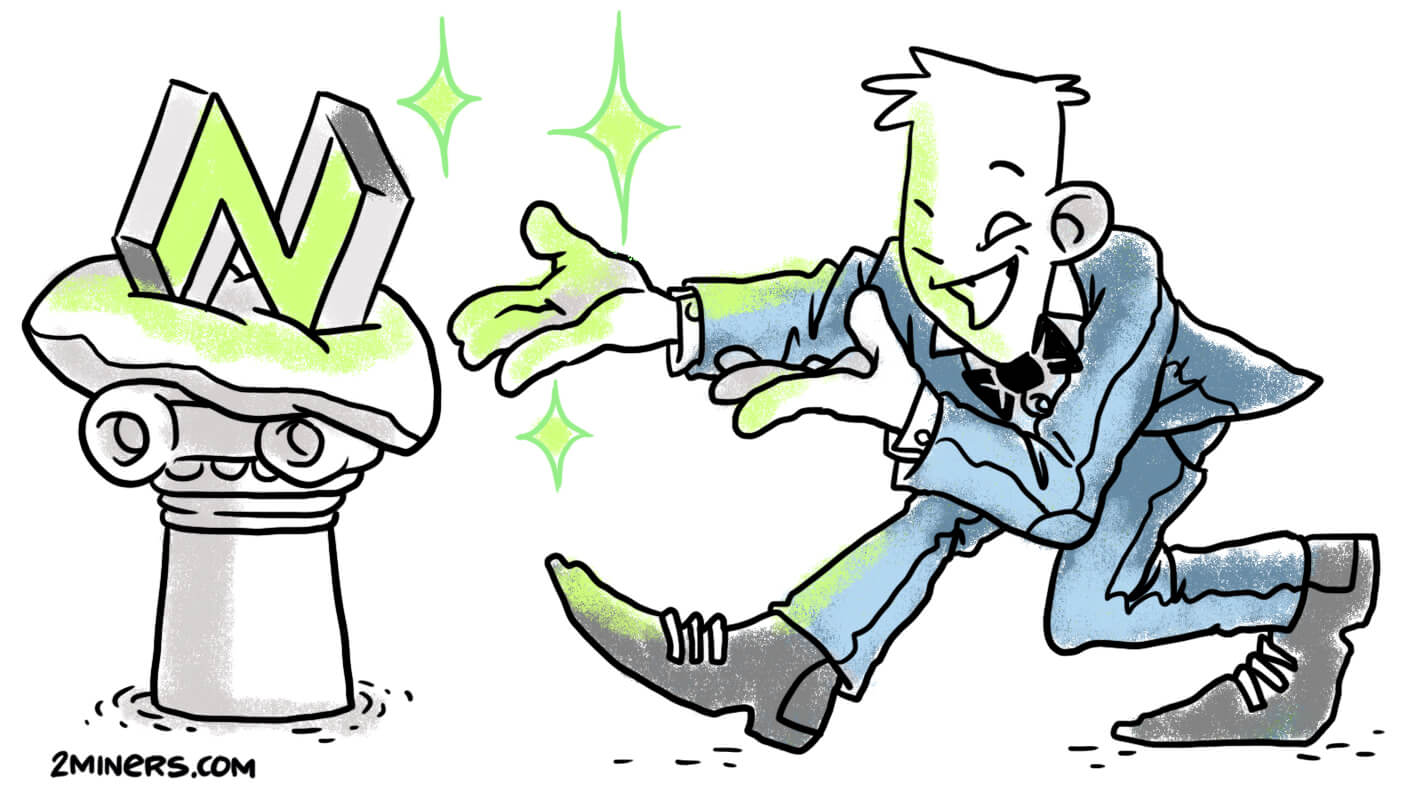 What Is Nervos And CKB Token
Nervos Network is an open-source, public blockchain ecosystem. Its developers want to help cryptocurrency users by solving the challenges of Bitcoin and Ethereum. They aim at effective scalability and rise in the value of their own token through the storage of other cryptocurrencies on the network blockchain. The project will allow to execute smart contracts and implement layer 2 scaling and will also be censorship-resistant.
A quick reminder. Layer 2 solutions are introduced over the mainnet and don't require a transformation of the existing blockchain. They operate outside the main blockchain allowing to lessen the network load. The Lightning Network in Bitcoin is an example of the layer 2 protocol.
CKByte is the native token of the Nervos CKB. It can be used to store assets and execute smart contracts. CKB scales with value creation through other tokens, assets, data, and smart contracts on the network. The developers expect the demand for the CKByte token to grow as the Nervos network grows.
The developers highlight the following key features of the network and cryptocurrency.
Almost unlimited blockchain scalability
Minimal transaction cost
No risks for the main chain
The project gained support from such important investors as Sequoia China, Polychain Capital, Multicoin Capital, and FBG Capital. The overall funding amounted to $28 million.
Where To Buy Nervos CKB
Since the developers approached the project launch seriously, they were supported by many exchanges and pools. For example, the coin is listed on HotBit, MXC.com, and BitForex. The full list of exchanges will be known once Nervos CKB is added to CoinMarketCap and other similar platforms.
Registration on HotBit is easy. We have a video tutorial ready for you. Don't forget to turn on subtitles to see the instructions.
Nervos CKB Wallet
We recommend getting a wallet on an exchange and use it for mining. HotBit and BitForex are a good choice. In the video above, you can see how to register on HotBit. In order to get a wallet, go to the exchange, find CKB and click 'Create Deposit Address'.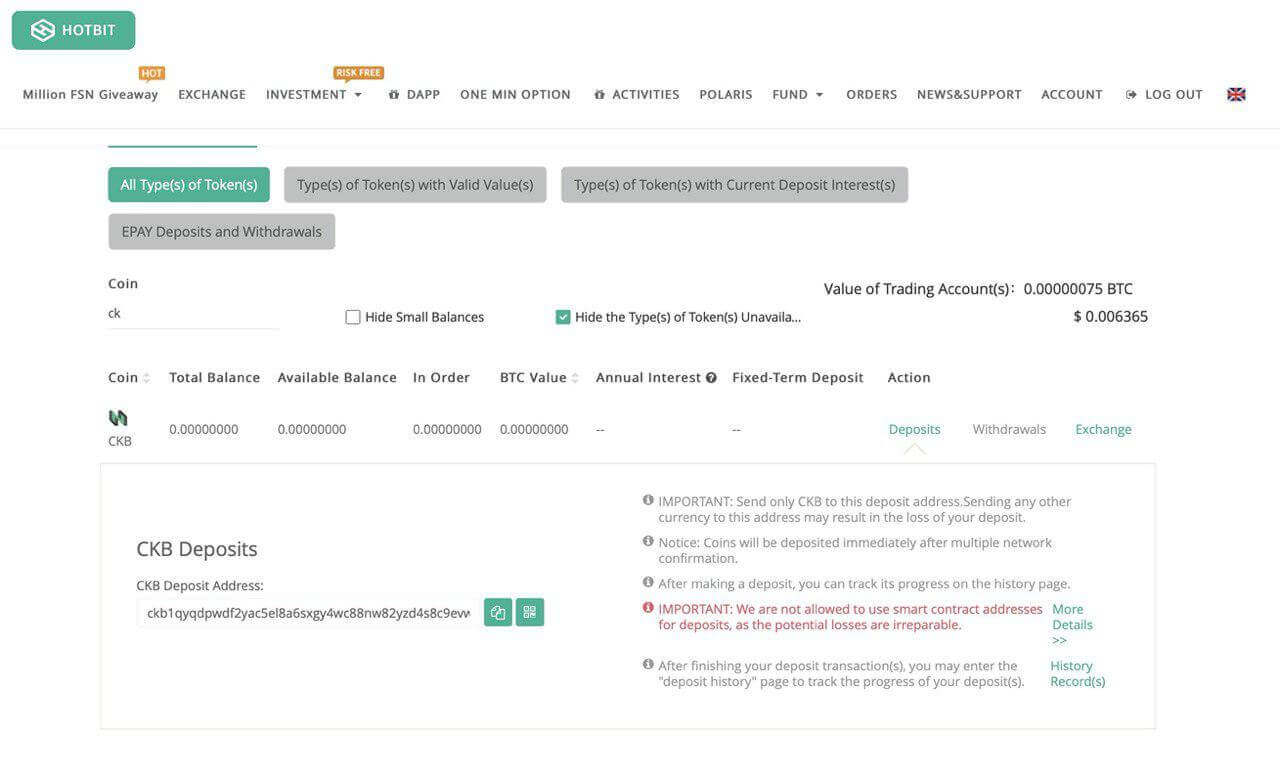 Here is how the CKB address is generated on BitForex.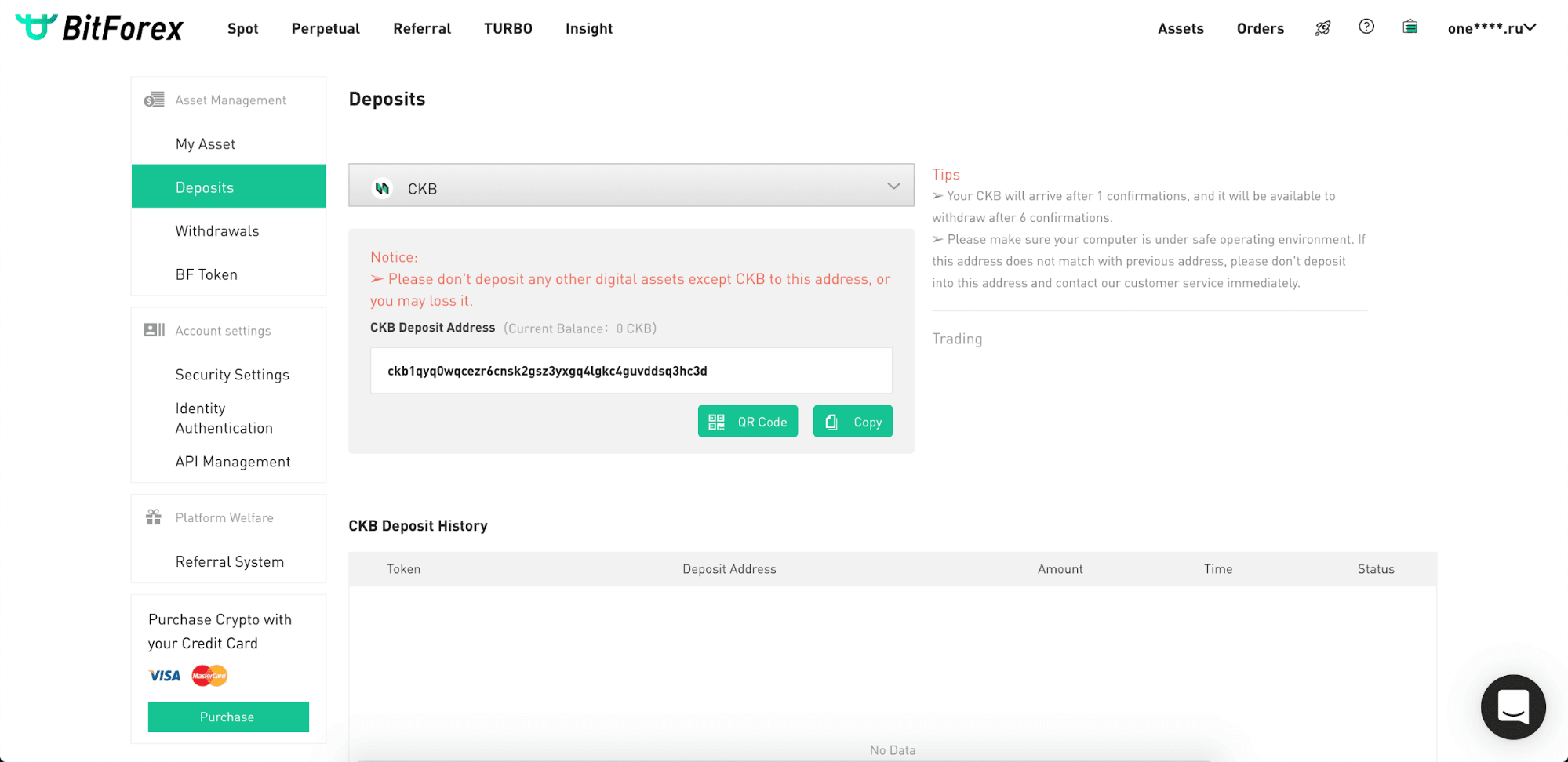 If you don't trust exchanges, you can use the official wallet generator. Click here to download.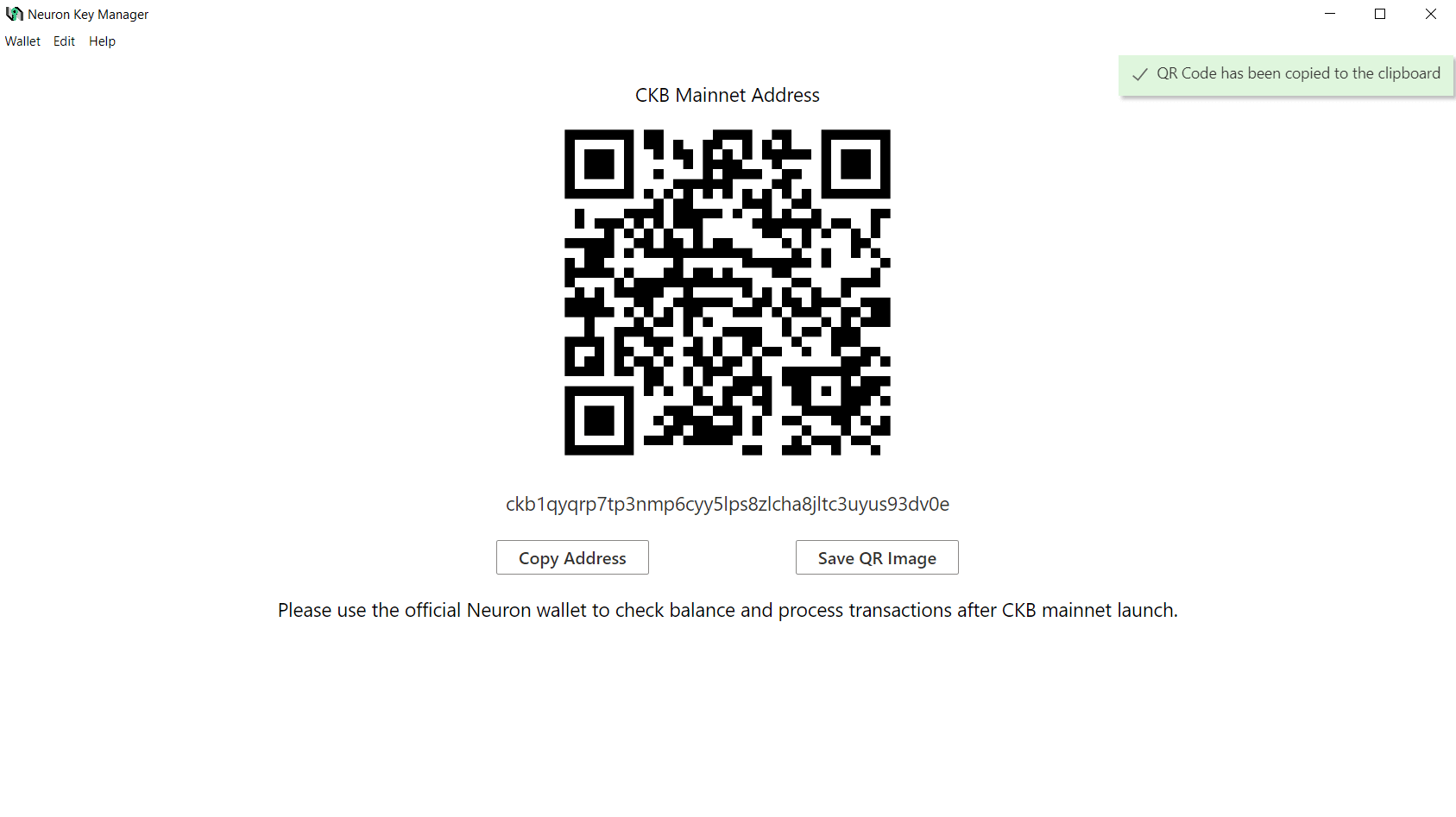 Ready-made Wallet. Source: Neuron Key Manager
Nervos Mining. What To Use For CKB Mining
Nervos CKB operates on the Eaglesong algorithm. Block reward is 1133.05 CKB. Nvidia and AMD graphics cards are both suitable for mining.
In order to mine Nervos CKB, download Gminer from this archive. The archive password is 2miners. You can also find it on GitHub, and the latest version is 1.75.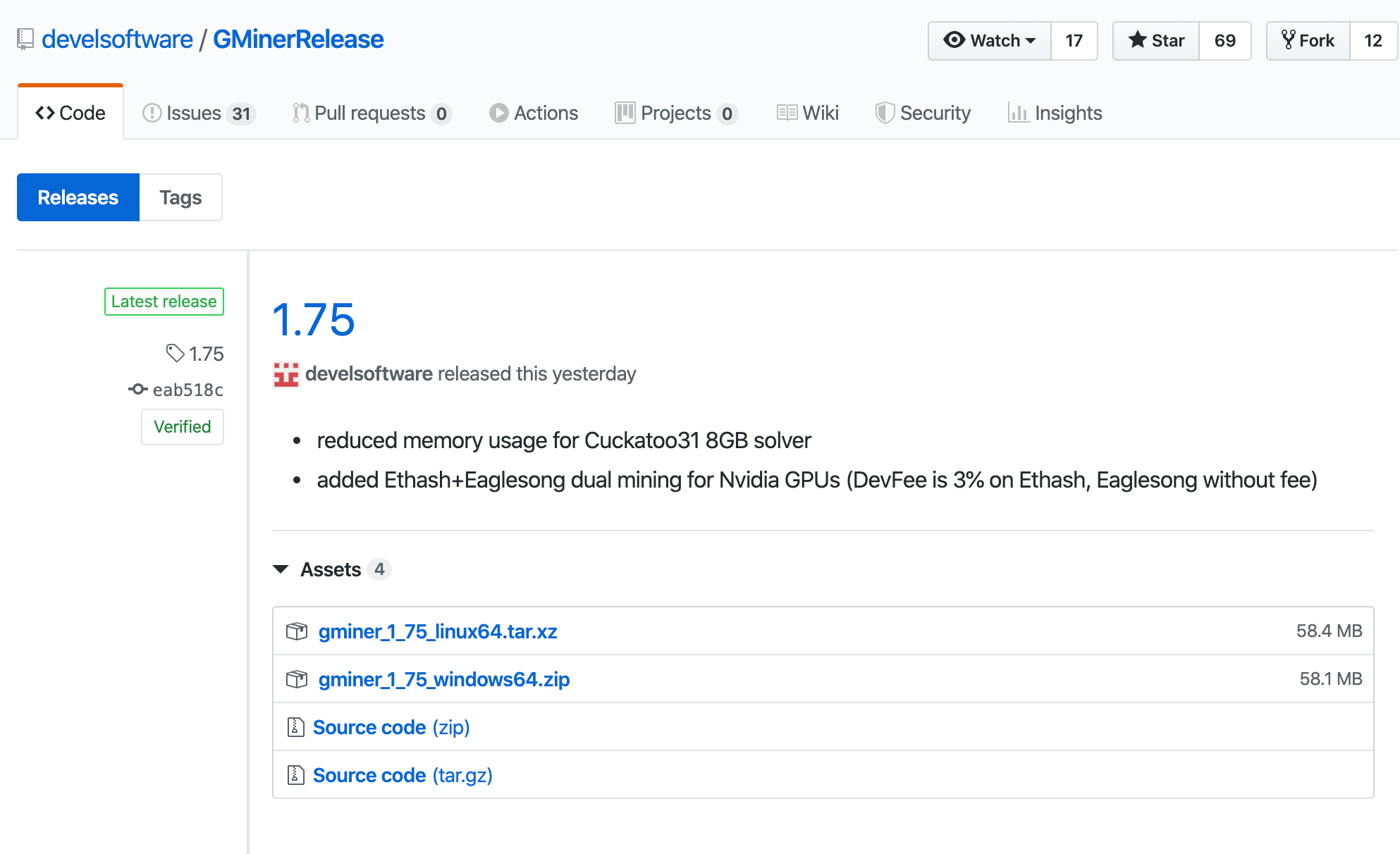 Once again – the miner is compatible with both Nvidia and AMD. In terms of performance, HiveOS and Windows show equally good results.
GPU Hashrates For Nervos CKB
Below you can see GPU performance during CKB mining on Gminer and NBMiner.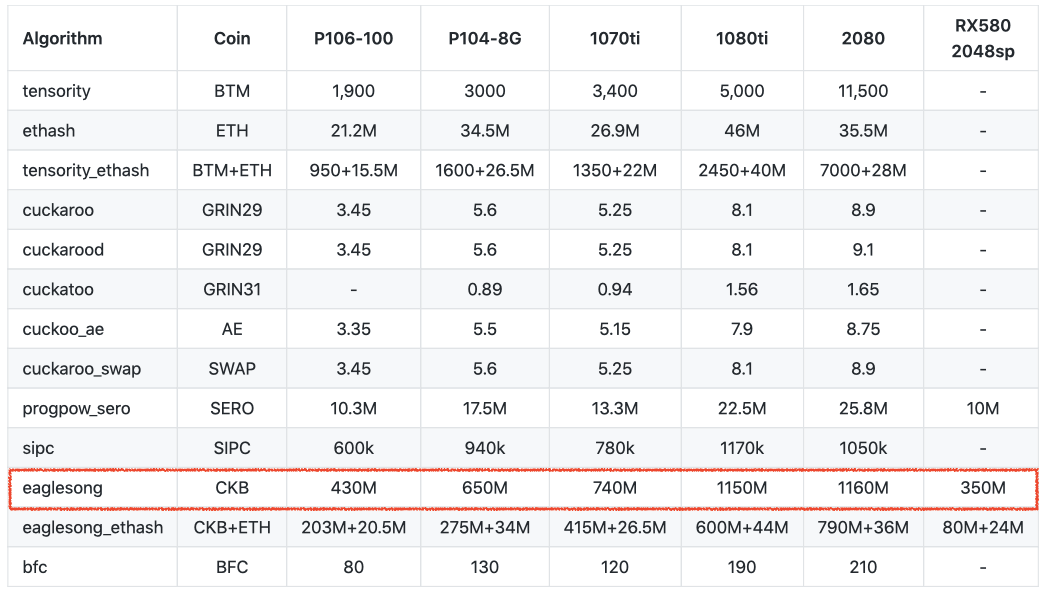 Where To Mine Nervos. CKB Miner Setup
We recommend mining Nervos CKB on the 2Miners pool. You are welcome to mine in the PPLNS pool with other miners or independently in SOLO mode. Edit the bat file from the archive you downloaded earlier and enter your data. The correctly edited bat file looks like this.
miner.exe --algo eaglesong --server ckb.2miners.com:6464 --user YOUR_ADDRESS.RIG_ID --pass x
pause


Replace YOUR_ADDRESS with your own wallet address. As we mentioned earlier, you can get your wallet on one of the crypto exchanges.
For example, ckb1qyqy5vmywpty6p72wpvm0xqys8pdtxqf6cmsr8p2l0.
Replace RIG_ID with your own rig name that will be displayed in the Miner stats. This field is optional, so you can leave it empty. Otherwise, you can use no more than 32 symbols: Latin letters, numbers, symbols "-" and "_".
For example, rig-1.
After launching the miner and sending shares, you can check your stats. Enter the wallet address in the search box at the top of the page. Here is what it looks like.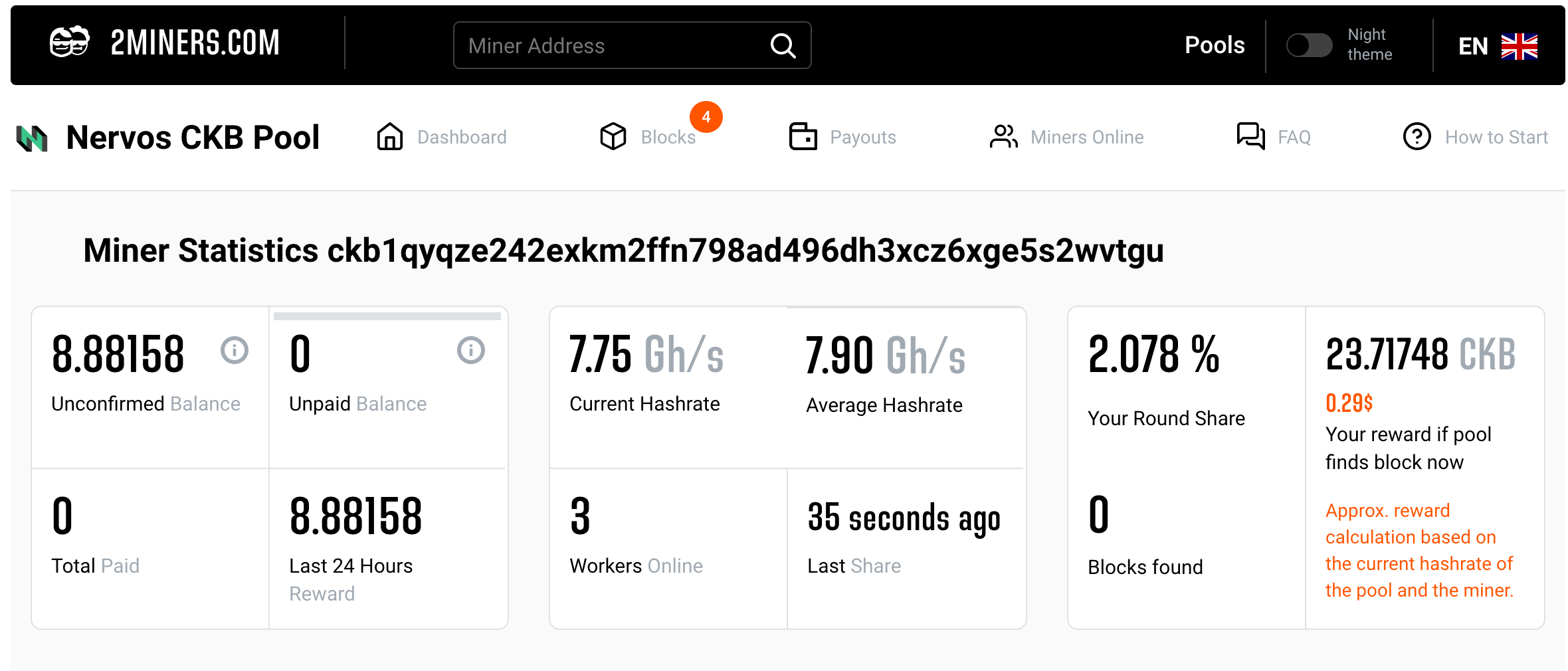 Nervos CKB ASIC Settings look like this.

Workername Mode: Custom
Workername: ASIC_ID
Pool: stratum+tcp://solo-ckb.2miners.com:6565
Worker: YOUR_ADDRESS
Location: all
Backup Pool: stratum+tcp://ckb.2miners.com:6464
Backup Worker: YOUR_ADDRESS
Location: all