The official announcement of the release on Twitter looks as follows.
Introducing the #AntminerZ11 that packs 3X more hashing power than its predecessor! The Z11 mines #Zcash under the Equihash algorithm. Performing with a hash rate of 135 KSol/s and power consumption of 1418 W. Click here (https://t.co/woThhXNxjd) to learn more. pic.twitter.com/HzCLKR7dVc

— Antminer_main (@Antminer_main) March 19, 2019
The developers point out high hashing power and energy efficiency.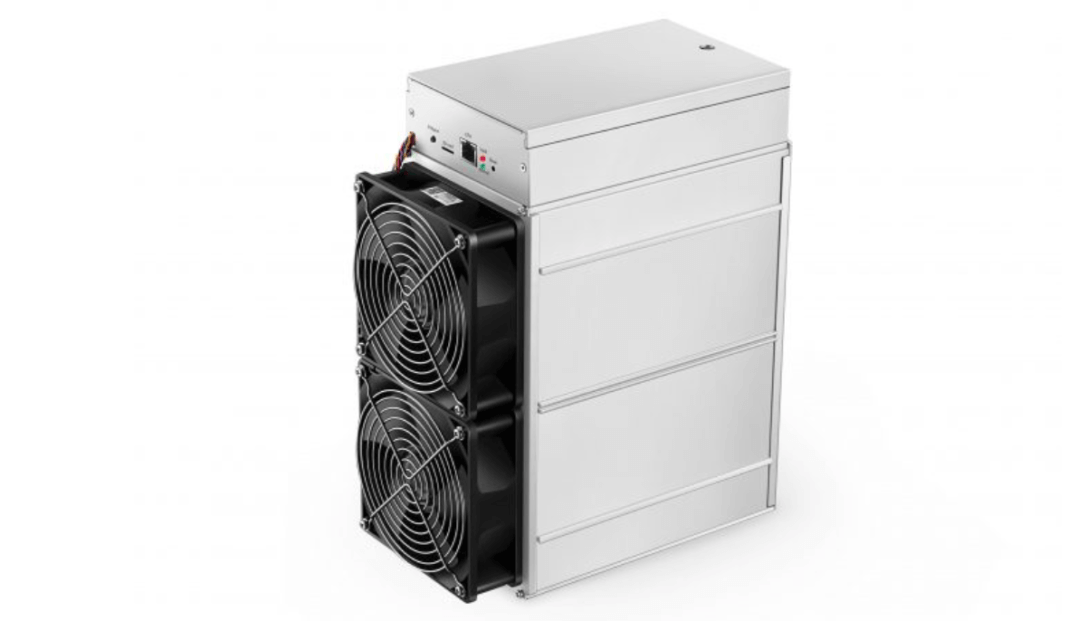 Antminer Z11 Specs
Z11 has 3 times more hashing power than its predecessor Z9. And it even weighs a bit less.
Mining algorithm – Equihash.
Weight – 5.4 kg.
Price – $1,242 for the first batch (April 20–30).
Dimensions – 242 х 134 х 302 mm.
Energy saving mode – Yes.
Hashrate in performance mode – 142 KSol/s.
Standard hashrate – 135 KSol/s.
Power consumption in performance mode – 1,673 W.
Power consumption in energy saving mode – 1,418 W.
Fan design – parallel.
Chip design – 12 nanometers.
Quantity of chips – 9.
Z11 consumes 60% less power than Antminer Z9. It is also said to provide better heat diffusion.
Antminer Z11 Profitability
Let's go to WhatToMine. The miner is aimed for mining Zcash, so we'll choose this coin and indicate hashrate and energy consumption. We will be testing it in two modes: energy-saving and high-performance. We are setting the cost of 1 kWh at $0.046.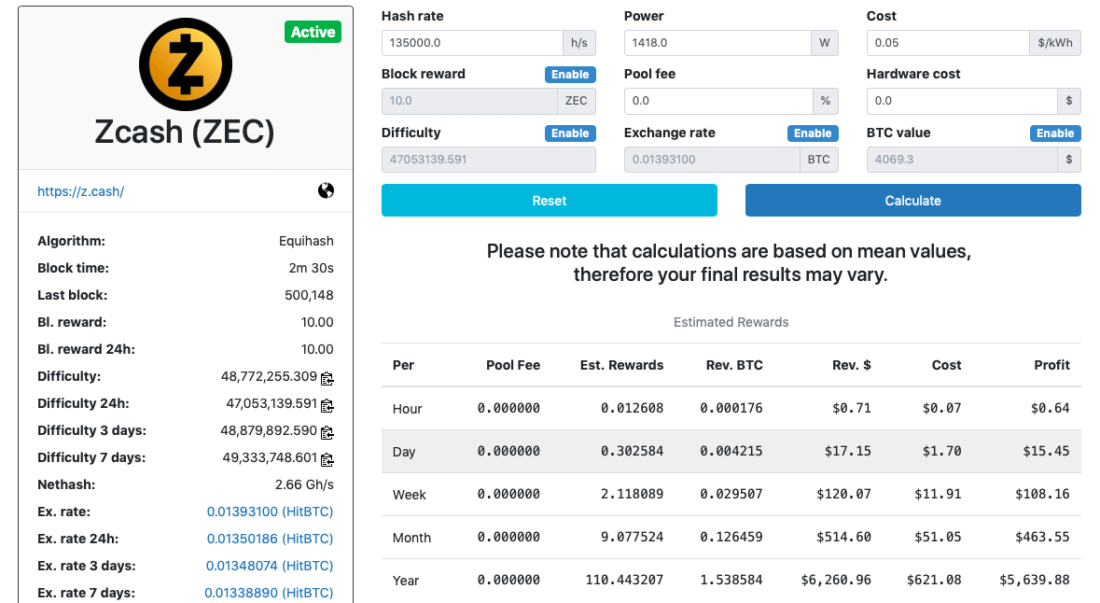 We get a profit of $15.45 per day or $463 per month. Now let's look at the results in high-performance mode.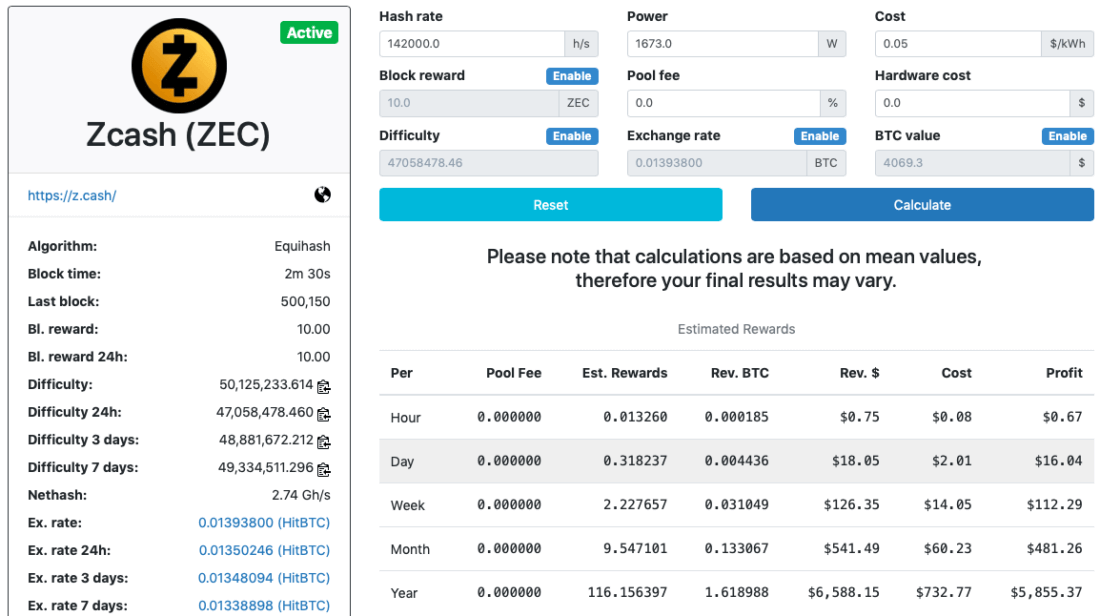 $16.04 per day or $481 per month. And what about the payback time?
Z11 Payback Period
In order to estimate the return on investment period, it's best to calculate the maximum efficiency. We are going to divide the price of $1,242 by a profit of $481. In an ideal world, where the exchange rate and network hashrate don't change, we get the payback period of 2.5 months. And if the ZEC rate increases, the payback period will be even shorter.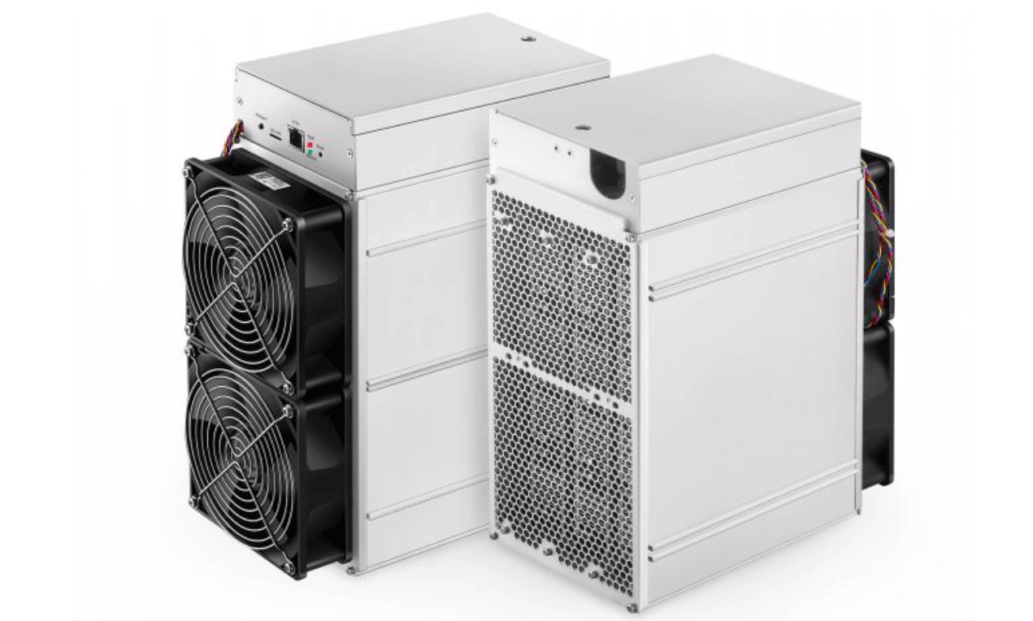 How to Set Up Antminer Z11 for Equihash
The basic setup of Antminer Z11 for Zcash mining is as follows.
URL: zec.2miners.com:1111
Worker: YOUR_ADDRESS.RIG_ID
Password: x
This data should be entered in the main menu.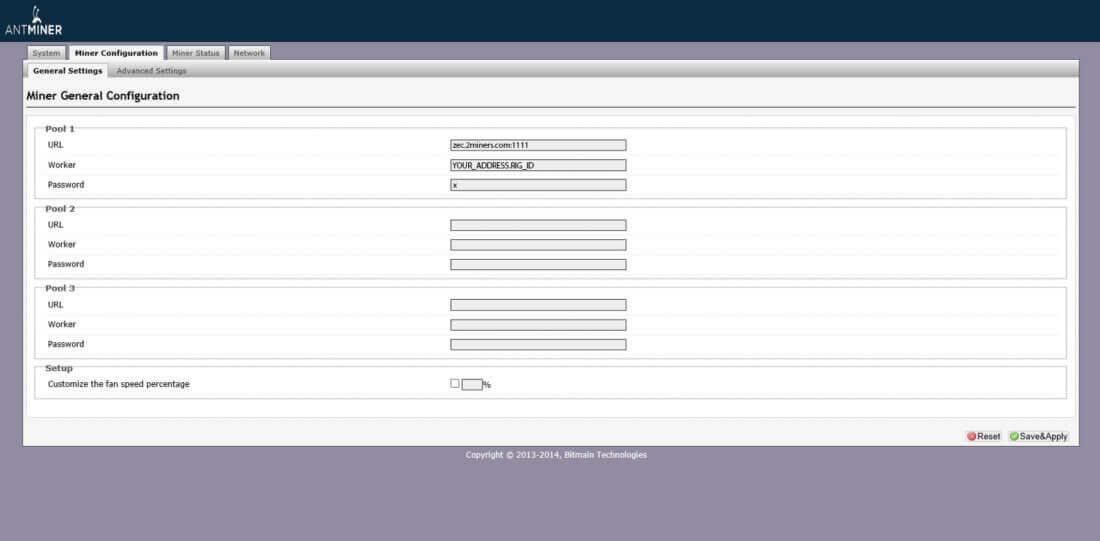 How do you like Antminer Z11 by Bitmain? Do you plan on buying it? Let's discuss in our crypto chat.