Innosilicon A9 ZMaster and Antminer Z9 mini are now the most powerful ZEC miners. Some ZEC-like coins: BitcoinZ and Bitcoin Gold have already switched to the new Equihash 144.5 algorithm to prevent the ASIC-mining (or planning to switch in the nearest days). Other are still thinking if the algo change is necessary: ZCash, ZenCash.
7000 Miners Online
We are incredibly happy to reach this new milestone. Thank you for supporting us. We always want to make the best service on the market. If you have any suggestions please don't hesitate to contact us: Telegram, Slack, Helpdesk, Twitter, Facebook.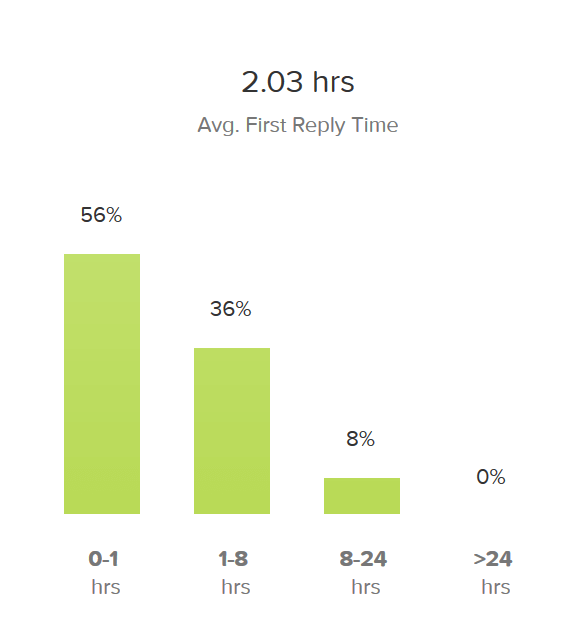 We've implemented the different ports with different share difficulty values for every mining pool. Just go to "How to start" section and use the host:port required. Let's have a look at Ethereum pool for instance:
If you mine in Europe and have couple of mining rigs you'd most likely select the 4G port in Europe eth.2miners.com:2020. However if you want to rent some Nicehash power in US you'd better choose us-eth.2miners.com:2121 to reduce the ping and to meet the Nicehash requirements.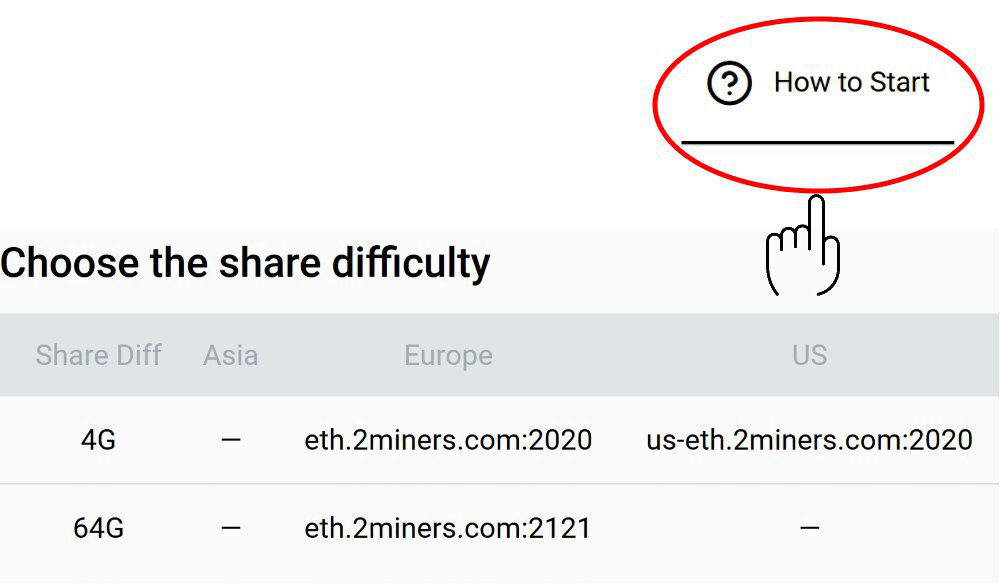 If you are confused -> Have a look at our post What is Share and the Share Difficulty When You Are Mining at the Pool.
Worker ID Could Be Up to 32 Characters Now
Since the beginning of the pool operation, the maximum length of the Worker ID/Rig ID was limited to 8 characters. Rig ID is just the name of the rig as you want it to be shown in miner's statistics page. This field is not mandatory and it could be left empty.
We have increased the Rig ID length from 8 to 32 characters at all the pools. Now you could use longer strings for Worker name than before.
ZCash Overwinter Network Upgrade
Overwinter network upgrade has been applied to ZCash (ZEC) PPLNS and SOLO pools. Node version is now: Zcash 1.1.1. The new protocol has been activated successfully on block 347500. ZEC has not changed the mining algorithm. The idea of Overwinter was to strengthen the protocol for future network upgrades.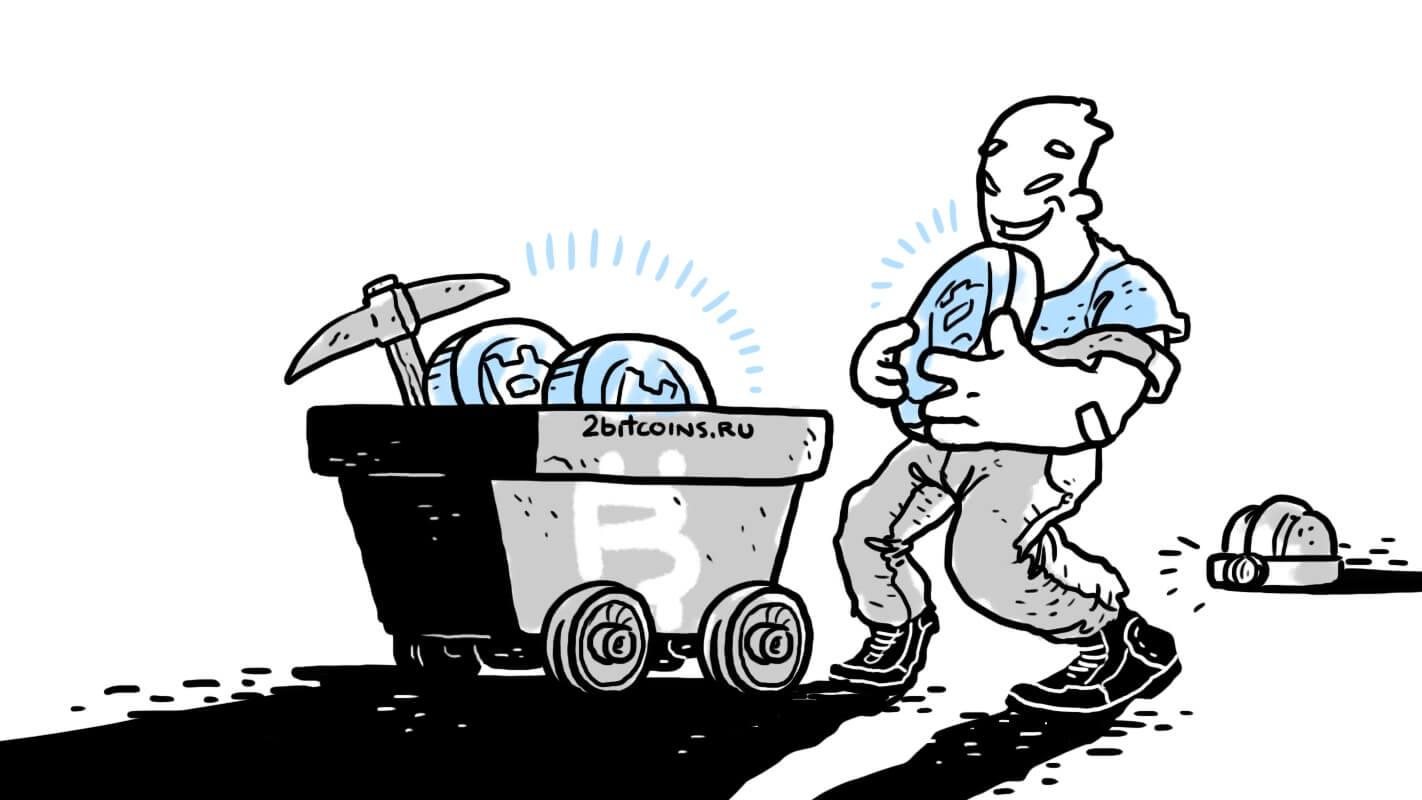 BitcoinZ Hard Fork
BitcoinZ (BTCZ) hard fork has been done at the block 160 000. BTCZ algorithm was changed to Equihash 144.5. Our pools were stopped for a couple of minutes during the fork.
The standard Equihash mining software doesn't work anymore for this algorithm. AMD GPU's still don't have any good miner for Equihash 144.5. NVIDIA owners are luckier as EWBF has offered them a reliable mining software EWBF Cuda Equihash Miner v0.2.
If you want to mine BTCZ download the miner and set up the bat file properly:
PPLNS pool:
miner.exe --algo 144_5 --pers BitcoinZ --server btcz.2miners.com --port 2020 --user YOUR_ADDRESS.RIG_ID --pass x
SOLO pool:
miner.exe --algo 144_5 --pers BitcoinZ --server solo-btcz.2miners.com --port 2121 --user YOUR_ADDRESS.RIG_ID --pass x
Please remember that RIG_ID could be up to 32 characters now.
We have increased the minimum payout at BTCZ PPLNS pool from 0.1 BTCZ to 1000 BTCZ (2$).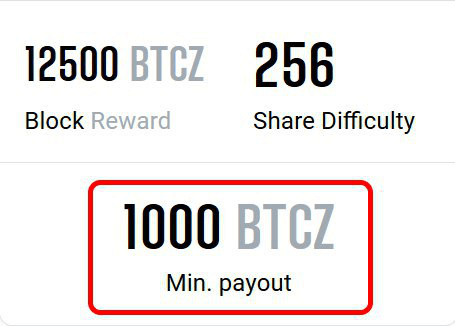 NVMe SSD Storage Device Failure
On the 26th of June, a part of the pool was down for 30 minutes. This was caused by the failure of one of the NVMe SSD storage devices at our data center. We were extremely disappointed as NVMe SSD is known to be one of the best data storage technologies on the market at the moment.
In 30 minutes time, our emergency group has reconfigured the RAID arrays, restarted the servers and synchronized the blockchain to the actual state. We are sorry that has happened. We would like to apologize for this issue. We have already discussed the problem with the data center and hope to avoid any kind of these problems in the future.
ZenCash Mandatory Upgrade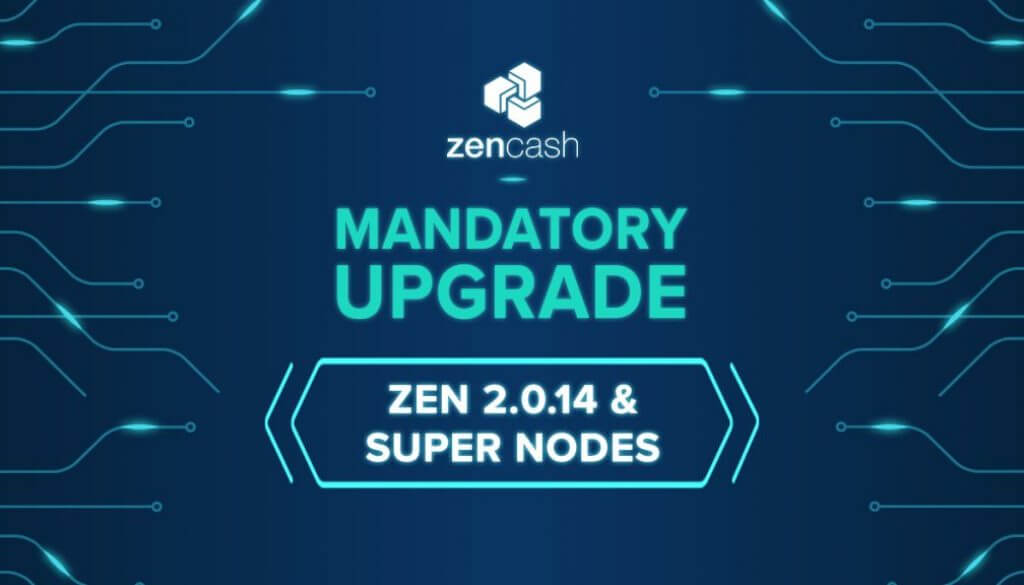 On the 28th of June at block 332576 ZenCash (ZEN) network has been upgraded. The new protocol version is ZEN 2.0.14. It is based on ZCash 1.0.14 and includes all of ZCash's improvements up to 1.0.14. The mining algorithm is not changed.
The most anticipated update is the change in the block rewards to increase the secure node portion to 10%, add 10% for supernodes and increase the treasury to 10%. This will happen later in July at block 344700.
ZEN is pushing hard on Masternodes so do we. Have a look at our new website 2Masternodes. The production version is almost ready.
5.7 ETH Block in Ethereum Network
On the 30th of June, Ethereum network was overloaded by the BINGO Entertainment smart contract.
First, this caused a little delay in payouts at the ETH PPLNS and SOLO pools.
Second, our miners were very lucky to find the blocks with an enormous reward (4-5 ETH per block).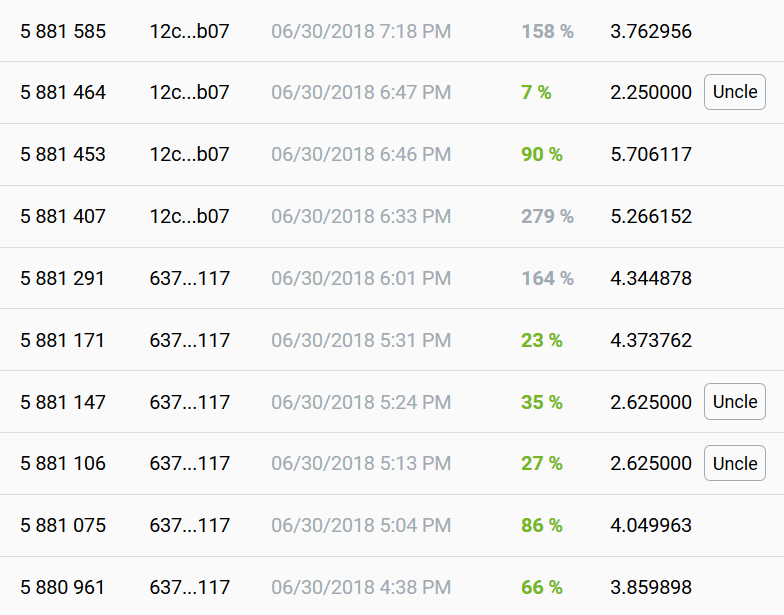 The most "expensive" SOLO block was 5.7 ETH while the PPLNS block was 5.5 ETH. Crazy 🙂